FamilyJules7x Interview: From Covers to the Big Leagues
Julian "Jules" Conroy, better known by his online handle "FamilyJules7x," has established himself as one of the premier cover artists of video game music. A freelance musician and gamer, his flexible approach to arrangements of fan favorite themes has resulted in a popular YouTube channel that has amassed over 200,000 subscribers and continues to grow.
Whether it's a hard rock approach to "Ken's Theme" from Street Fighter II or a fast-paced medley of tracks from Ninja Gaiden, FamilyJules7x has created a distinct sound that is undoubtedly his. After over 150 remixes and covers, he transitioned into composing music and regularly works with acclaimed artists like Danny Baranowsky. His most recent work with the composer was 2015's Crypt of the NecroDancer which went on to receive high praise from reviewers for both its gameplay and soundtrack.
In this email interview, Jules discusses his career, influences, approach to arrangements, current projects, plans for the future, and more.
Interview Credits
Interview Subject: FamilyJules7x
Interviewer: Oliver Jia
Editor: Oliver Jia, Emily McMillan
Coordination: Oliver Jia
Interview Content
Oliver: Firstly, let me extend you a warm welcome to VGMO! I'm personally a big fan of your VGM rock covers and first discovered you through your YouTube channel. What inspired you to get into the YouTube scene in the first place? Did you ever think it would get this big?
FamilyJules7x: I think my main influence to do YouTube was seeing people putting their own work up! Back in 2010, not many people were really watching this kind of stuff so getting at all well known for doing this wasn't even a thought of mine. I think my main concern early on was just to have a place to put my work and get feedback from people who were better than me. I had no idea it'd catch on.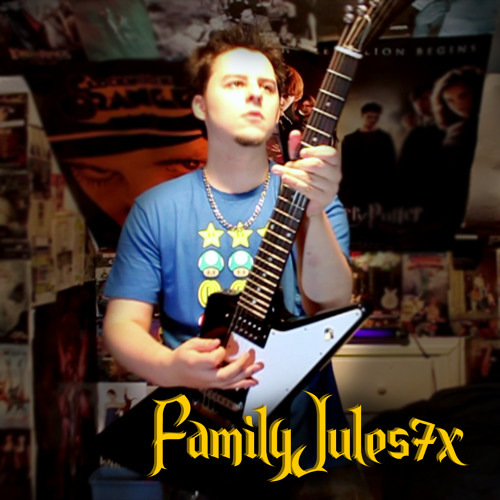 Oliver: You've described yourself as being a musician before a gamer. When did you decide to combine your interest in both mediums? Was there a moment for you when you realized that video game music was something you wanted to further explore?
FamilyJules7x: I always loved video game music. For as long as I could remember, I always hummed music from the game I was playing probably more than contemporary music. When I picked up guitar around 14, after learning the basics, I really wanted to play the music to games like F-Zero and Final Fantasy. It was always something I was interested in but not always something I thought anyone else would be.
Oliver: Who have been your musical inspirations, both non-VGM and VGM-related?
FamilyJules7x: Non-VGM influences range a bit. Avenged Sevenfold, The Doors, The Distillers, Rancid, Lamb of God, Lady Gaga, Periphery, Anamanaguchi, and Symphony X all influence my guitar music equally I think. There's plenty more classical composers but VGM influences include anything Grant Kirkhope, Danny Baranowsky, Koji Kondo, Junichi Masuda, Robin Beanland and Graeme Norgate. There's so many but I think the N64 Rare composers and early 2010 indie composers influence me the most.
Oliver:  Covers of video game music have become increasingly popular on YouTube, but most artists don't want to simply play through the themes without any variation. Is there a specific motif you try to aim for with each performance?
FamilyJules7x: I think I'm better known for my love of medleys. Not many people like to make them because of how much extra work it takes but I love making transitions and am usually much more satisfied with the final product. I always make sure to preserve the original arrangement before making too many creative choices, unless it's a very popular song and many people have done it in the style I would have done.

Oliver: What equipment have you used, both in the past and presently? Has it caused you to change the way you approach your covers?
FamilyJules7x: Absolutely, I used to just us a Line Pod X3 with Mixcraft and just used my iPhone to shoot video. Now I use an Axe-FX II with Cubase and a Canon T3i for video. It's all for just improving the quality of my videos and sound and the ability to afford better equipment has been a direct cause of all the support I've gotten from doing this!
Oliver: You've established a reputation of being largely a one-man show, yet still being able to create the fully realized sound of an entire band. What's your creative process of mixing all these elements together into the sound that made you so famous?
FamilyJules7x: Hah, famous is a strong word. I've always strived to keep getting better and better without outsourcing to ensure I can produce music as much as possible. My recording process usually consists of focusing on one main aspect of the song and video to ensure the fastest release possible.
Oliver: Which video game soundtracks have been the most challenging to cover? Were there any that felt particularly satisfying after listening to the final results?
FamilyJules7x: Anything Danny Baranowsky (Super Meat Boy,  Binding of Isaac, Crypt of the Necrodancer) has been tough. Pokemon and F-Zero can be challenging as well, but mostly the indie composers like Danny, Virt, ect. have been challenging but rewarding to cover music from.
Oliver: You've collaborated with composers like Danny Baranowsky in the past. Does your creative process change in comparison to when it's just you working on solo projects?
FamilyJules7x: It always depends on the project. Danny and I have been working together for a few years now so I usually know what to expect from him. The way I usually go about solo projects is very routine now so it's usually pretty different when I bring someone else in on a project I'm working on or if someone bring me to theirs.

Oliver: In recent years, you've been transitioning out of just performance and into actual composition. Did the change feel like a natural progression of your musical career, or were there new challenges that you faced?
FamilyJules7x: Composition is the one thing I avoid from doing what I do on YouTube. Having studied my favorite songs has helped but it's still been a challenge moving into writing video game music myself.
Oliver: From what I gather, you have a pretty laissez-faire attitude in regards to distributing your music and don't charge for any of your downloads. Some popular YouTubers have used your covers for their videos as well. In your opinion, what is the best way that aspiring artists can make their content available to their fans?
FamilyJules7x: I'm trying to transition to licensing my covers to distribute legally since the legality of distributing what I do is a gray area. I usually allow YouTubers to use my music as long as the video is unmonitized and I'm credited and everything but I urge new artists to use services like Distrokid and Loudr to distribute their music legally to their fans.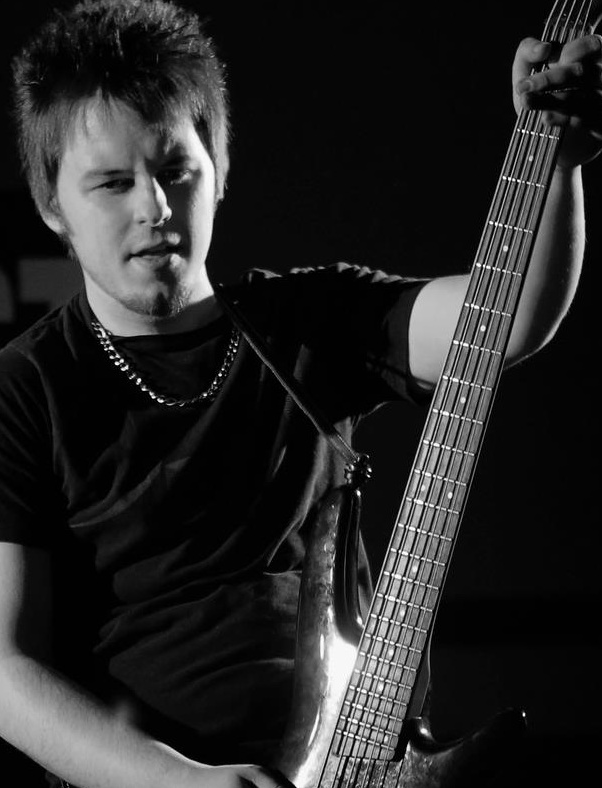 Oliver: What are you currently working on? Are there any upcoming concerts or venues we can expect to see you at?
FamilyJules7x: Lately I've been playing catch up. I'm working on the soundtrack for a game called Prota with no release date yet as well as possibly doing some stuff for the upcoming Crypt of the Necrodancer DLC. No upcoming live shows at the moment but I hope to change that soon!
Oliver: Lastly, what advice do you have for young artists trying to get into the video game music industry?
FamilyJules7x: Just keep at it and be open to anything! Start by working on a portfolio that showcases what your strongest at and what you have the most fun playing or composing! Who knows! Maybe you could start getting a following from just putting your work up and it could help you get in too! It's very tough to even get a foot in the door these days so just keep trying and don't stop!
Posted on August 27, 2016 by Oliver Jia. Last modified on August 29, 2016.