Annual Game Music Awards 2012 Winners
We are proud to present the winners of the Annual Game Music Awards 2012. These panel-voted officially recognised awards provide a thorough and wide-reaching recognition of achievement in game music over the last year. Congratulations to all winners, runners-up, and nominees.
Best Score — Eastern :: Kid Icarus: Uprising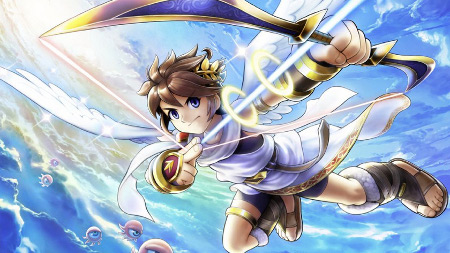 Spirited, diverse, and detailed, the score for Nintendo's Kid Icarus: Uprising blends bold new orchestrations with tributes to the franchise's 8-bit roots. The best of several outstanding 3DS productions released this year, and an example of an ensemble score done right.
Runners-Up
Bravely Default: Flying Fairy
Rhythm Thief & The Emperor's Treasure
Other Nominations
Ciel Nosurge
Etrian Odyssey IV
Final Fantasy XIII-2
Ragnarok Odyssey
Resident Evil: Revelations
Robotics;Notes
SoulCalibur V
Best Score — Western :: Journey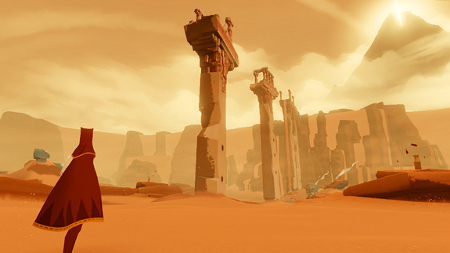 Whether appreciated in-game or on-disc, Journey is a wondrous aural experience that ascends to the realm of the spiritual and mystical. Austin Wintory's much-decorated soundtrack is a major artistic breakthrough for game music.
Runners-Up
Torchlight II
Epic Mickey 2: The Power of Two
Other Nominations
AirMech
Borderlands 2
Call of Duty: Black Ops II
Double Dragon: Neon
Hitman: Absolution
Mass Effect 3
Skylanders: Giants
Best Score — Orchestral / Cinematic :: Torchlight II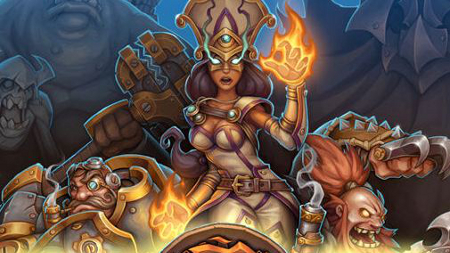 The dynamic, sprawling music of Runic Games' Torchlight II constantly offers new combinations of timbres and moods, yet remains focused and well-integrated. One of the best fantasy soundtracks in years, and the culmination of Matt Uelmen's work to date.
Runners-Up
World of Warcraft: Mists of Pandaria
Call of Duty: Black Ops II
Other Nominations
Blade & Soul
Darksiders II
Kinect: Star Wars
Of Orcs and Men
Resident Evil 6
SoulCalibur V
The Secret World
Best Score — Contemporary / Alternative :: Armored Core V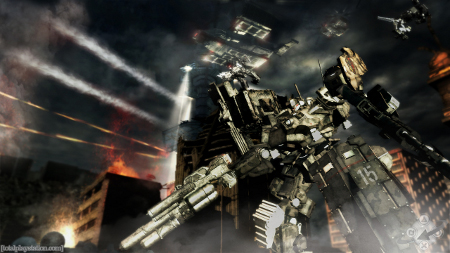 The soundtrack for From Software's Armored Core V is filled with eclectic sounds and audacious experiments. Clearly not constrained by convention, Kota Hoshino's mechanised hybrids sound unlikely on paper, but are wonderful in execution.
Runners-Up
Zero Escape: Virtue's Last Reward
Touch My Katamari
Other Nominations
AirMech
Anarchy Reigns
Binary Domain
Dead or Alive V
Max Payne 3
Painkiller: Hell & Redemption
Tekken Tag Tournament 2
Best Score — Retro / Remixed :: Retro City Rampage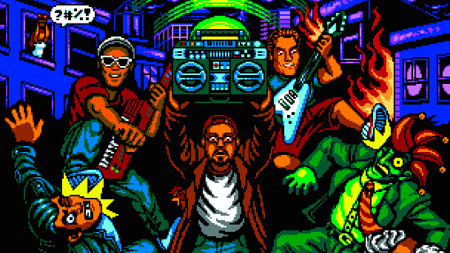 The soundtrack for Retro City Rampage, just like the game itself, is an entertaining, fun homage to NES action favourites. Jake Kaufman, Matt Creamer, and Leonard Paul all impress with their stylistic versatility and virtuosic handling of NES hardware.
Runners-Up
Kale in Dinoland
Nintendo Land
Other Nominations
FEZ
Giana Sisters: Twisted Dreams
Mighty Switch Force!
Oracle III
SEGA & All-Stars Racing: Transformed
Spy Hunter
Ys: Foliage Ocean in Celceta
Best Score — Independent :: Dust: An Elysian Tail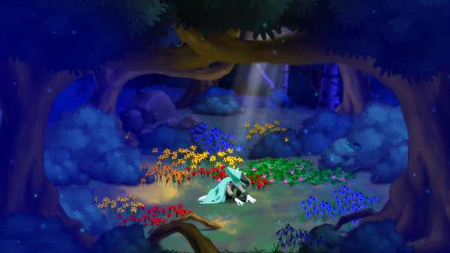 Dust: An Elysian Tail boasts an imaginative soundtrack from Northern Ireland's HyperDuck Soundworks and guest contributor Alexander Brandon. Despite its vast scope and eclectic approaches, the entire soundtrack has a very warm, personal centre.
Runners-Up
Oh! Samurai Girls! S
Azkend 2
Other Nominations
Awesomenauts
Chaos Code
Face Noir
Retro / Grade
Skullgirls
Supermagical
Vectros
Outstanding Achievement – Main Theme :: Journey – Nascence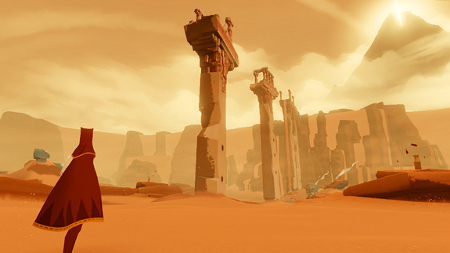 Completing a hat-trick for Austin Wintory, "Nascence" is the exposition of Journey's recurring main theme. Perfectly encapsulating the game itself, the track immerses listeners with its subtle, intimate, and ever beautiful progressions.
Runners-Up
Time Travelers – Another Timeline
Gravity Daze – Gravity Daze
Other Nominations
Call of Duty: Black Ops II – Theme from Call of Duty: Black Ops II
Ghost Recon: Future Soldier – Future Soldier
Mass Effect 3 – Leaving Earth
Journey – Nascence
Resistance: Burning Skies – Burning Skies
Rhythm Thief & The Emperor's Treasure – Theme of Kaitou R
The Darkness II – The Darkness
XCOM: Enemy Unknown – Our Last Hope
Outstanding Achievement – Vocal Theme :: SoulCalibur V – The Breeze at Dawn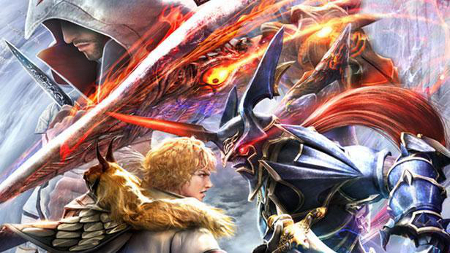 "The Breeze at Dawn" combined the dynamic composition and radiant orchestration of Cris Velasco, with the co-composition, thoughtful lyrics, and angelic vocals of Jillian Aversa. An incredible ending theme for SoulCalibur V and a convincing demonstration that vocal themes can belong in a SoulCalibur title.
Runners-Up
Journey – I Was Born For This
Quantum Conundrum – Flip a Switch
Other Nominations
Bravely Default: Flying Fairy – Ballad Moving Towards Hope
Ciel Nosurge – Ahih rei-yah
Dishonored – Honor for All
Guild Wars 2 – Fear Not This Night
Lord of Apocalypse – Shi no Uto
Silent Hill: Book of Memories – Now We're Free
Skullgirls – In a Moment's Time
Outstanding Achievement – Licensed Music :: Forza Horizon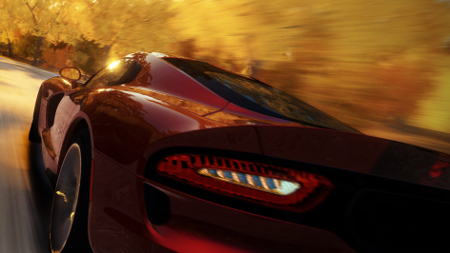 Forza Horizon enhanced its musical festival vibe with a hip, thrilling licensed soundtrack compiled by BBC Radio DJ Rob da Bank. The game features over 60 artists featured across three radio stations: indie, rock, and electro.
Runners-Up
SSX
Lollipop Chainsaw
Other Nominations
FIFA 13
Lumines: Electronic Symphony
Need For Speed: Most Wanted
Sleeping Dogs
The Darkness II
Tony Hawk's Pro Skater HD
Wipeout 2048
Outstanding Achievement – Sound Design :: Ghost Recon: Future Soldier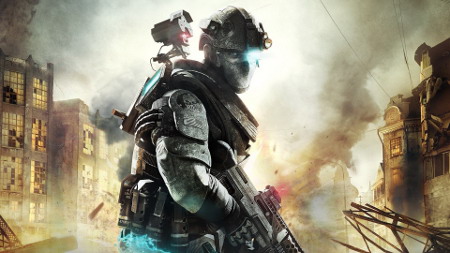 Like most of today's big-budget shooters, Ubisoft's Ghost Recon: Future Soldier boasts ultra-realistic sound design. Where it stood out was its dramatic integration of such effects, spanning immersive ambient soundscapes to shattering gun noises.
Runners-Up
Halo 4
The Secret World
Other Nominations
Diablo III
Kid Icarus: Uprising
Hitman: Absolution
JourneyNeed For Speed: Most Wanted
Tekken Tag Tournament 2
Uncharted: Golden Abyss
Outstanding Achievement – Voice Dialogue :: Halo 4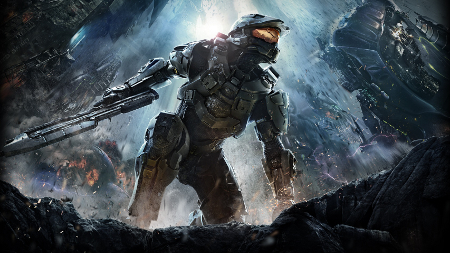 The excellent audio of 343 Industries' Halo 4 was wrapped up by some superb voice acting from a mixture of new and returning cast members. Emotional and convincing performances brought a more personal dimension to the series' narrative, especially the love story between Master Chief and Cortana.
Runners-Up
Star Wars: The Old Republic
Kingdom Hearts 3D: Dream Drop Distance
Other Nominations
Borderlands 2
Call of Duty: Black Ops II
Hitman: Absolution
Lollipop ChainsawKid Icarus: Uprising
Resident Evil 6
Sleeping Dogs
Best Album – Arrangement :: Piano Opera Final Fantasy I / II / III
Followers of this site have waited for a decade for a piano album dedicated to the NES trilogy of Final Fantasy games. Jam-packed with favourites, rich with lavish stylings, and boasting virtuosic performances, Piano Opera Final Fantasy I / II / III from Hiroyuki Nakayama is well worth the wait.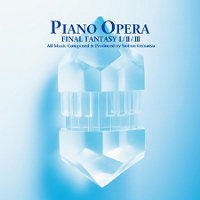 Runners-Up
Final Fantasy XII Piano Collections
Symphonic Odysseys – Tribute to Nobuo Uematsu
Other Nominations
Eternal Daughter 10th Anniversary Original Soundtrack
Etrian Odyssey Super Arrange Version
Final Fantasy XI Vana-Con Anniversary Concert
Metal Gear 25th Anniversary Music Collection
Okami Goju no Onchou
Steins;Gate Symphonic Material
The Greatest Video Game Music 2
Best Album – Remix :: Falcom Boss Zanmai
Blistering rock performances, epic cinematic orchestrations, jazz and funk improvisations, and nostalgic FM tributes all combine on Falcom Boss Zanmai. This diverse, well-produced tribute to Falcom's iconic battle themes is certain to entertain.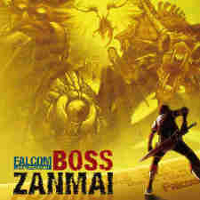 Runners-Up
Rockman 25th Anniversary Rock Arrange Version
Zone of the Enders ReMix Edition
Other Nominations
Battle SQ
BlackLute -Monster Hunter Guitar Arrange-
Crush 40 Live!
Keynote -Key Sounds Remix Album-
Romancing SaGa Battle Arrange -Re:Birth II-
Tekaru Mechanical
The Scythian Steppes: Seven #Sworcery Songs Localised for Japan
Best Album – Fan-Arranged :: Kanto Symphony (Pokémon Reorchestrated)
Braxton Burks' Kanto Symphony combines nostalgic melodies licensed from the Pokémon games with classically-styled cinematic orchestrations. With mature arrangements, polished implementation, and numerous highlights, it stands among the highest-quality albums ever produced by a fan.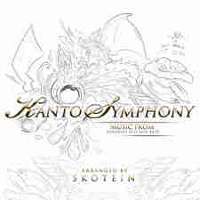 Runners-Up
Hero Musik Vol. 1 (K-Murdock)
101% Run (Shinesparkers)
Other Nominations
A Tribute to Jochen Hippel (Fraggers aus Leidenschaft)
Blast from the Past (S.S.H.)
Euphoric Tears (signum/ii)
Intergalactic Continuum (The OneUps)
MABORO (Sound Holic)
Mega Man X: Maverick Rising (OverClocked ReMix)
Touhou Gensou Shiten 9 -Joker- (Sound Sepher)
Best Album – Chiptune :: Preschtale (C-jeff)
While Ubiktune released many excellent albums this year, it was the progressive solo album by founder Dmitry Zhemkov (aka C-jeff) that left us awestruck. Brilliantly composed and implemented, Preschtale takes listeners on an epic journey jam-packed with exhilarating, tear jerking, and revelatory moments.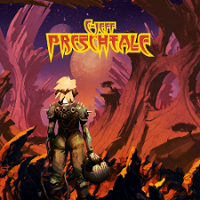 Runners-Up
FX4 (virt)
Sans Titre (4mat)
Other Nominations
In Death a Dream of Color (Brother Android)
mosaik (xyce)
Roots (Danimal Cannon)
Rhythms 'n' Bits (Yoann Turpin)
Schism Method (Kurt James Werner)
Soundshock 2 -FM Funk Terrror!!- (Ubiktune)
The Daydream Elevator (bubu)
Best Album – Original :: Aria of the Spilled Sand (Haruka Shimotsuki)
The final instalment in Haruka Shimotsuki's Tindharia trilogy is a feat in storytelling and music creation alike. Combining colourful compositions, beautiful vocal performances, and an engaging narrative, this concept album is magical and emotional from start to finish.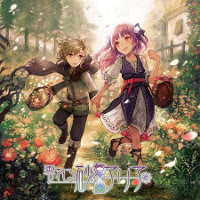 Runners-Up
Black Ocean (Imeruat)
Driven' De:st-ructure2 (fang)
Other Nominations
A Warrior's Odyssey (Penka Kouneva)
Circle of fifth (Shinji Orito)
COZMO Futue Disc (ZUNTATA)
El Viento (George Oldziey)
OneBigAlbum (Various Artists)
ongaku (Jun Wakita)
Songs of Anagura (Takayuki Nakamura)
Best Album – Compilation :: Streets of Rage Original Soundtrack
The Bare Knuckle Original Soundtrack is the latest in a well-produced series of compilation albums from SEGA. It includes the complete soundtracks in the Streets of Rage trilogy, extensive exclusive content, and a well-presented booklet featuring a foreword by Yuzo Koshiro.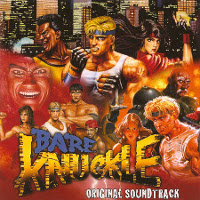 Runners-Up
COZMO Limited Edition
Emil Chronicle Online 6th Anniversary Soundtrack
Other Nominations
Game Arts Best Collection
History of Sonic 20th Anniversary Edition
Naxat Shooting Collection
Rockman Sound E Can
Shinji Hosoe Works -Dragon Spirit-
Slipstream Volume One
Street Fighter 25th Anniversary Collector's Set
Outstanding Production – Game Developer :: Namco Bandai Studios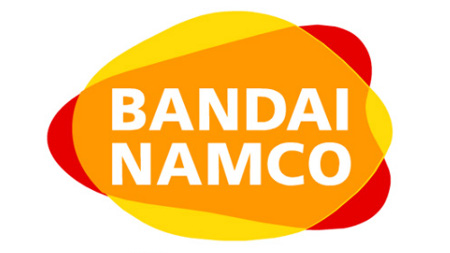 Namco have produced innovative, iconic soundtracks ever since the early 80s. A vibrant group of veterans and newcomers, Namco Bandai's sound team continue to create wonderful soundtracks today, among them Tekken Tag Tournament 2, Touch My Katamari, Ridge Racer, and, in part, SoulCalibur V.
Runners-Up
Blizzard Entertainment
343 Industries
Other Nominations
Atlus
Firaxis Games
Game Freak
Gust Corporation
Nihon Falcom
Paradox Interactive
Traveller's Tales
Outstanding Production – Game Publisher :: Ubisoft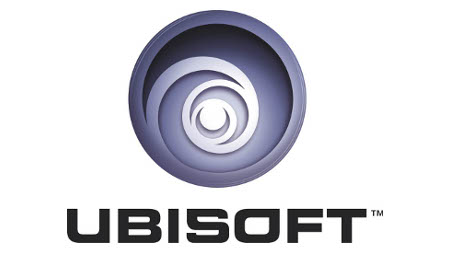 Assassin's Creed III, ZombiU, Ghost Recon: Future Soldier, and I Am Alive are just a few of the games published by Ubisoft this year. All boast high-quality hybridised scores that reflect the publisher's wider artistic vision.
Runners-Up
Namco Bandai Games
Square Enix
Other Nominations
Activision Blizzard
Electronic Arts
Konami
Index Corporation
Microsoft Studios
Nintendo
Sony Computer Entertainment
Outstanding Production – Music Studio :: Sonic Fuel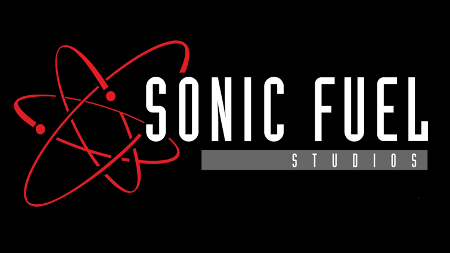 Christopher Lennertz and Tim Wynn's scores for Starhawk, The Darkness II, and Mass Effect 3 considerably differ in their compositional approach. Yet they all boast outstanding quality in all aspects of music production — from composition and orchestration, to recording and mixing.
Runners-Up
Procyon Studio
Basiscape
Other Nominations
Creative Intelligence Arts
GL33k
Elements Garden
Remote Control Productions
SOLIDTUNE
Sound AMS
T's Music
Outstanding Achievement – Record Label :: Square Enix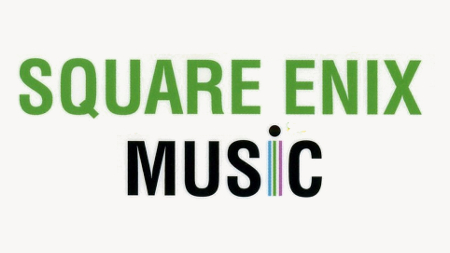 A few flops aside, Square Enix's internal label has shown it cares about fans with its numerous releases. They have presented their soundtrack releases consistent well, produced concert recordings of astonishingly high-quality, and, best of all, made several dream arranged albums become a reality.
Runners-Up
Team Entertainment
Sweep Record
Other Nominations
Aniplex
Basiscape Records
Key Sounds Label
Konami Digital Entertainment
Sumthing Else Music Works
Wavemaster
Wayô Records
Outstanding Production – Concert :: Symphonic Fantasies Tokyo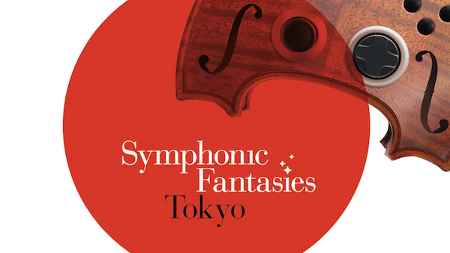 A redux performance of a highly successful Cologne production, Symphonic Fantasies Tokyo attempted to refine what many described as unsurpassable. By combining more polished, fleshed-out scores with the majestic performance of the Tokyo Philharmonic, the team certainly succeeded.
Runners-Up
MAGFest X
Final Fantasy XI 10th Anniversary Orchestra Concert
Other Nominations
Dragon Quest Family Classic Concert
East meets West – The Symphonic Game Music Concert
Fantasy Rock Fes 2012
Piano Opera – Music from Final Fantasy
Subarashiki Kono Sakai 5th Anniversary Live -Crossover-
Video Game Orchestra -Live at Symphonic Hall-
Video Games Unplugged: Symphony of Legends
Outstanding Production – Tour :: The Legend of Zelda: Symphony of the Goddesses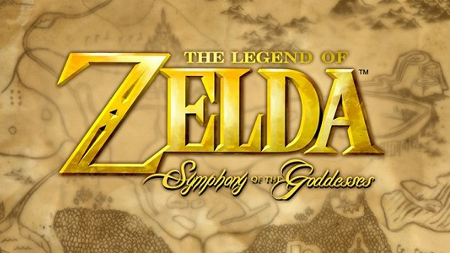 Building on last year's anniversary concerts, The Legend of Zelda: Symphony of the Goddesses has developed into a fully-fledged multi-city tour. the four-movement symphony format has proven a particular success, giving attendees the opportunity to fully relive their experiences of each game.
Runners-Up
Distant Worlds – Music from Final Fantasy
Monster Hunter Orchestra Concert
Other Nominations
Dragon Quest in Concert
Video Games Live
Outstanding Contribution – Eastern Composer :: Yuzo Koshiro
Game music veteran Yuzo Koshiro has had a major year scoring four very different games. Whether the ethereal Etrian Odyssey IV, ecstatic Toki Towa, or entrancing Wangan Midnight Maximum Tune 4, his music has always proven memorable, emotional, and refined.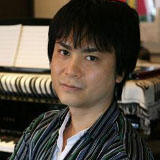 Runners-Up
Noriyuki Kamikura
Chikayo Fukuda
Other Nominations
Taku Inoue
Hideaki Kobayashi
Yoshimi Kudo
Naoshi Mizuta
Hideki Sakamoto
Motoi Sakuraba
Akira Yamaoka
Outstanding Contribution – Western Composer :: Austin Wintory
Journey's masterpiece soundtrack provided Austin Wintory with much attention and awards this year. His subsequent release Horn further reflected his artistic vision, showcasing the iOS's capabilities with intimate folk performances and full-blown orchestrations alike.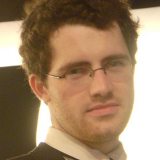 Runners-Up
Jesper Kyd
Cris Velasco
Other Nominations
Lorne Balfe
Russell Brower
Jake Kaufman
Grant Kirkhope
Christopher Lennertz
Daniel Licht
Jeremy Soule
Outstanding Contribution – Independent Composer :: Jonathan Geer
One of the industry's rising stars, Jonathan Geer went beyond the call of duty on every project he was involved in this year — whether the sweeping orchestral score for puzzler Azkend 2, the jazzy meanderings of Cook, Serve, Delicious, or the eclectic accompaniment to the shelved Neptune Gasoline.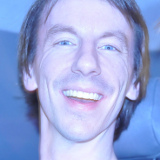 Runners-Up
Jeff Ball
onoken
Other Nominations
Jasper Bryne
Jimmy Hinson
Soshi Hosoi
Ryo Mizutsuki
Hisayoshi Ogura
Brendan Ratliff
Damian Sanchez
Outstanding Contribution – Newcomer :: Revo
The driving force behind fantasy rock band Sound Horizon, Revo has long been a cult figure in Japan. But it was with the diverse, nostalgic soundtrack for the 3DS RPG Bravely Default: Flying Fairy that he made his superbly received game debut.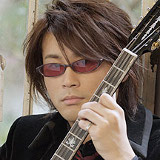 Runners-Up
Daniel Licht
Front Line Assembly
Other Nominations
Joel Corelitz
Neil Davidge
Tomoki Miyoshi
Kevin Penkin
Hybrid
HEALTH
Earthbound Papas
Outstanding Contribution – Soloist
Jem Harding – Blood Thirst Concerto (SoulCalibur V)
Pianist Jem Harding sent spines tingling with his virtuosic performance of SoulCalibur V's "Blood Thirst Concerto". Commanding, brooding, and dazzling, his performance brought out all the drama of Cris Velasco's source composition and perfectly captured the character of Raphael.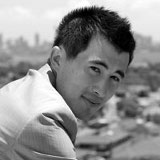 Runners-Up
Laurence Juber (Acoustic Guitar) – New Tristram (Diablo III)
Tina Guo (Cello) – The Road of Trials (Journey)
Other Nominations
Sarah Àlainn (Vocals) – The Final Time Traveler (Time Travelers)
Marty Friedman (Electric Guitar) – Fighting to the End (Bravely Default: Flying Fairy)
Jem Harding (Piano) – Blood Thirst Concerto (SoulCalibur V)
Norihiko Hibino (Saxophone) – Labyrinth III – Grotto of the Adamantine Beast (Etrian Odyssey IV)
Tomoyo Mitami (Vocals) – Furueru Kokoro (Asura's Wrath)
Dan Monti (Electric Guitar) – Twisted Metal (Twisted Metal)
Kamar De Los Reyes (Vocals) – Niño Precioso (Call of Duty: Black Ops II)
Lisbeth Scott (Vocals) – I Was Born For This (Journey)
Outstanding Contribution – Ensemble
Eminence Symphony Orchestra and Choir – Sacred Dawn (SoulCalibur V)
Under the baton of Philip Chu and the supervision of Hiroaki Yura, the orchestra, choir, and soloists of Eminence proved an incredible collective force throughout the soundtrack for SoulCalibur V. Elysium's "Sacred Dawn" is a spectacular culmination of their efforts.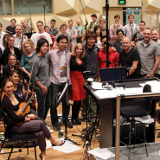 Runners-Up
London Symphony Orchestra – Mos Espa Madness (Kinect: Star Wars)
Northwest Sinfonia Orchestra and Chorus – Heart of Pandaria (World of Warcraft: Mists of Pandaria)
Other Nominations
Boston Cello Quartet – My Quest Begins (Of Orcs and Men)
Earthbound Papas – Fight for the Master! (UnchainBlades Exxiv)
Gen Ittetsu Strings – Prelude Moving Towards Hope (Bravely Default: Flying Fairy)
Hollywood Studio Orchestra and Soloists – The Final Trial (Horn)
Slovak National Symphony Orchestra – Enclave Morning (Torchlight II)
Ojo Rojo – White Knuckle Ride (Painkiller: Hell & Redemption)
Traditional Japanese Instrumentalists – Clash on the Big Bridge Oriental Mix (Final Fantasy XIII-2)
Special Achievement Award — Eastern Artist :: Koichi Sugiyama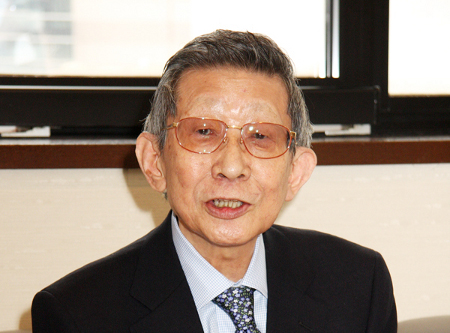 Described as the 'Grandfather of Video Game Music' for good reason, Koichi Sugiyama has been responsible for an astonishing number of firsts. He created the first substantial RPG score with 1986's Dragon Quest, developing the sound of gaming and establishing the "Eight Melodies" template. The classically-trained artist also single-handedly conceived the first game music orchestral albums and concert performances with the studio and live performances of the Dragon Quest Symphonic Suite. Among other achievements, he developed an enormous diverse discography and gameography, inspired the Orchestral Game Concert series, and mentored major composers including Nobuo Uematsu.
Now 81, Koichi Sugiyama is still going strong. The partly retired composer no longer works on wider projects like he did during the 80s and 90s, but he remains dedicated to the legacy of Dragon Quest. Remaining the sole composer of the series, has retained the series' classically-influenced style and signature themes right up to 2012's Dragon Quest X. Sugiyama also conducts several Dragon Quest concerts in Japan every year, including the annual Family Classic Concerts, and regularly releases new suite recordings and arranged albums for the series through SUGIlabel.
Special Achievement Award — Western Artist :: Tommy Tallarico & Jack Wall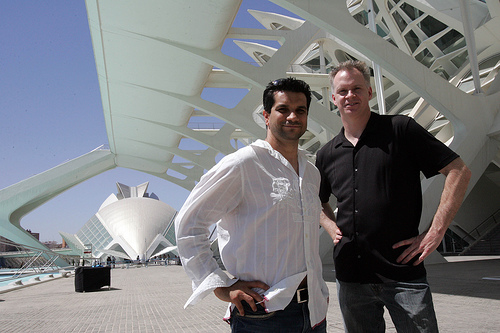 Tommy Tallarico and Jack Wall have exposed video game music to the masses like few others. As co-creators of Video Games Live, they have entertained audiences in hundreds of shows across the world — from North America to Brazil, London to Dubai to Tokyo — with an immersing combination of audio, visual, and interactive components. Over seven years, these shows have emphasised how culturally significant video games and their music have become. The grand vision and synergistic relationship of Video Games Live's co-founders has proven a major key to its success.
Both artists are also successful video game composers, each owning production companies and having numerous credits to their name. Tommy Tallarico gained mainstream attention with his rock 'n' roll stylings and catchy themes for Virgin's classics and the Earthworm Jim series. Having renewed his focus on scoring, Jack Wall has produced award-winning cinematic scores for modern franchises such as Mass Effect, Myst, and, most recently, Call of Duty. Both have contributed to wider causes, co-founding the Game Audio Network Guild together and authoring tracks on charity albums such as Play for Japan. While Wall and Tallarico are not currently working together, they have left an incredible legacy together.
Special Achievement Award — Organisation :: Bandcamp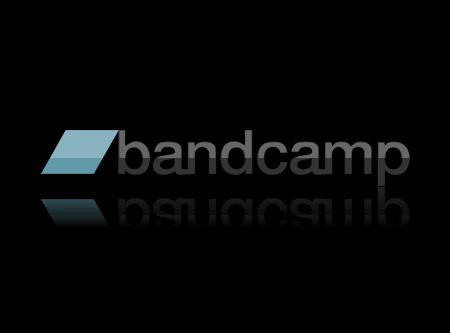 Bandcamp enables musicians to promote and distribute their soundtracks directly to fans. For artists, the service has avoided the limitations of traditional record distribution and digital services such as iTunes — it's open to everyone, easy-to-use, cost-effective, and highly adaptable all-at-once. For fans, the album provides avenues for discovery with its fast streaming services and competitive, name-your price models. At its heart, Bandcamp kicks down all the barriers and puts the focus on sharing the love of music.
Since Ethan Diamond founded Bandcamp in 2008, it has grown to become the preferred distribution medium for many independent game musicians. Among its many artists include Austin Wintory (Journey), Jake Kaufman (Mighty), Danny Baranowsky (Super Meat Boy), Laura Shigihara (Plants vs. Zombies), and C418 (Minecraft). Ever growing, even some industry veterans (e.g. Alexander Brandon, Graeme Norgate, Tim Wright) and Japanese artists (e.g. Shinji Hosoe, Kimihiro Abe, ASAGEN) have started to embrace the medium. In a short time, Bandcamp has revolutionised how artists share and fans discover game soundtracks, and hopefully it will only build on these principles in years to come.
Posted on December 31, 2012 by Chris Greening. Last modified on March 9, 2014.