Atari legend Brad Fuller passes away from pancreatic cancer
It was announced today that Brad Fuller, Atari's most famous sound creator, passed away this morning (January 2, 2016). His wife Rebecca said of his passing "He fought hard to beat the cancer, but in the end he went peacefully." Since early 2015, he had been documenting his fight with an aggressive form of pancreatic cancer on his blog.
Trained as a jazz musician at Berklee and Indiana University Bloomington, Fuller joined Atari in 1982. He initially worked as an audio engineer for its home computer division on titles such as Donkey Kong, Robotron, and Superman III. However, he gained more attention for pushing technical boundaries on arcade classics such as Marble Madness, Klax, Tetris, Blasteroids, and many others. In addition to his own projects, he also oversaw the audio of all the company's other projects as director of audio up to 1996.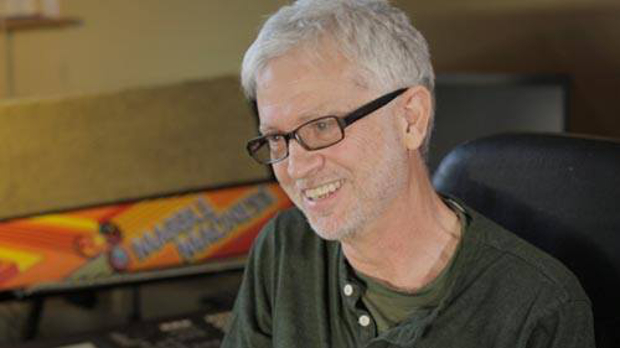 In the subsequent years, Fuller focused on developing audio and visual technology in successive roles at Matter to Magic, Phillips, and Nagra. In 2002, he co-founded audio specialists Sonaural and has continued to pioneer audio advances such as 3D capture. He was also a member of the IASIG Education Working Group and taught courses on Digital Audio Technology and Software Engineering at Cogswell Polytechnical College.
This year, Brad was interviewed for the ANTIC podcast and the BEEP documentary, for which he will feature posthumously. These resources will provide a valuable opportunity to learn more about him. On behalf of VGMO, I would like to send my condolences to Rebecca, his family, and his friends. A true pioneer in game audio, Brad Fuller will be missed.
Posted on January 3, 2016 by Chris Greening. Last modified on January 3, 2016.