Mario + Rabbids Kingdom Battle to receive vinyl release
The bizarre Ubisoft and Nintendo crossover title Mario + Rabbids Kingdom Battle is receiving a vinyl release courtesy of iam8bit. The soundtrack was composed by award winning composer Grant Kirkhope (and was runner-up in our 2018 awards). The score has many references and renditions of classic Mario tracks, as well as original songs, including an opera diss-track which rivals Kirkhope's other popular spoof track, the DK Rap.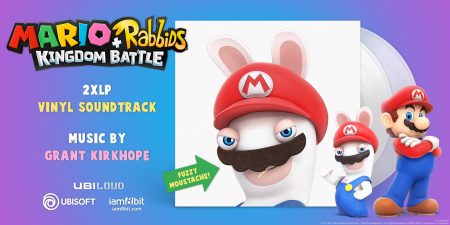 The vinyl release comes with two LPs, that are translucent. The release also comes with a download code for the tracks on the vinyl, however a final tracklist has yet to be announced. The vinyl is available to pre-order now at iam8bit for $40 and is expected to release during Q3 in 2018.
Posted on March 15, 2018 by Mathew Gallagher. Last modified on March 15, 2018.