Gravity Rush 2 commercial soundtrack to sprawl four CDs
This week, Sony Computer Entertainment released the action-adventure sequel Gravity Rush 2 (known in Japan as Gravity Daze 2) worldwide on PlayStation 4. As with original Vita game, veteran game and anime composer Kohei Tanaka (Sakura Wars, Alundra) penned the orchestral score.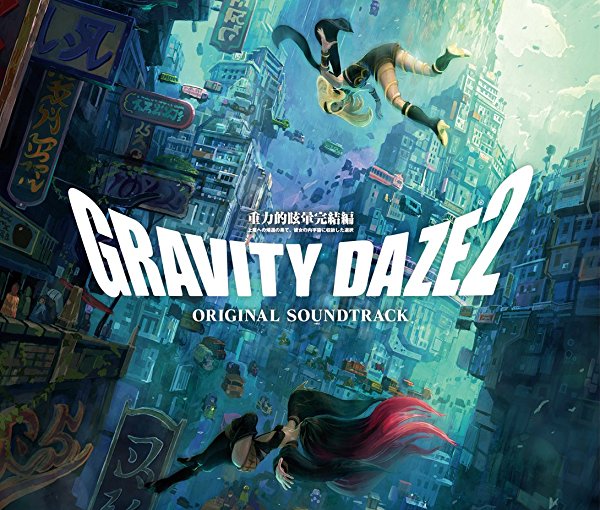 Team Entertainment have announced that they will release the complete soundtrack for the title on February 22. The Gravity Rush 2 Original Soundtrack will feature some four discs of music from the game and will retail for 4104 JPY. The album can be pre-ordered through import retailers such as CDJapan.
As we previously revealed, international customers that purchase Gravity Rush 2 from selected outlets will receive a digital soundtrack featuring nine of the director's favourite tracks from the game. In addition, an incomplete soundtrack has been commercially released through the PlayStation Store in various territories. Despite its relatively high pricetag, it only features 15 tracks from the game and hence hardcore fans are best off importing the complete soundtrack instead.
Posted on January 21, 2017 by Chris Greening. Last modified on January 21, 2017.