Fallout 4: Music From Far Harbor and Nuka World now available for purchase
Inon Zur has recently added to his acclaimed work on the Fallout series with the recent release of Fallout 4: Music from Far Harbor and Nuka World. The album contains 18 tracks from the Fallout 4 expansions by Zur, as well as one additional track by COPILOT Music + Sound (Ravi Krishnaswami, who we interviewed earlier this year, and Garrett Steele) – "Fallout 4 Nuka World Theme Song".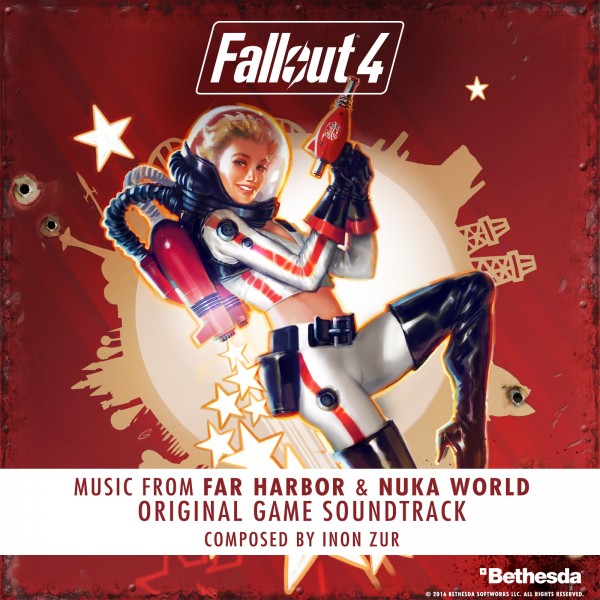 Inon Zur has been composing for the series since 2008, when Fallout 3 released alongside Featured Selections from the Fallout 3 Soundtrack. Far Harbor & Nuka World is the latest of the three Fallout 4 soundtrack releases, which have previously included the soundtrack to the original game and two vinyl releases – the Special Edition and Deluxe edition. Music from Far Harbor and Nuka World is available on iTunes, Spotify, and Amazon.
Posted on September 28, 2017 by Emily McMillan. Last modified on September 28, 2017.