Ravi Krishnaswami Interview: COPILOT Music + Sound and Dishonored
Ravi Krishnaswami founded COPILOT Music + Sound with Jason Menkes in 2008, after the duo decided to create a music and marketing group that catered to specific and often unusual requests. You may have heard their music in the 2014 "Viva FIFA Samba of the World" commercial or the Tetris Ultimate trailer featuring a Korobeiniki remix. COPILOT has also formed a working relationship with Bethesda Softworks, for which they've created trailer and diegetic music for several games including Fallout, Dishonored, Doom, and Wolfenstein: The New Order.
In this in-depth interview, Ravi Krishnaswami discusses the origins of COPILOT and the journey of its work with Bethesda after contributing some 50s music for Fallout 3. We also extensively discuss COPILOT's work on the Dishonored series, which recently included a set of in-game songs in Dishonored 2. I had been highly interested in the source of the songs since playing through Dishonored 2 and hearing the street performers that accompany the protagonist across several levels in the game. Krishnaswami describes the process he and Jason Menkes use to plan, write, and execute the music, and how it gets implemented into the game.
Interview Credits
Interview Subject: Ravi Krishnaswami
Interviewer: Emily McMillan
Editor: Emily McMillan
Coordination: Emily McMillan, Garrett Steele
Interview Content
Emily: Can you tell me about your background in music how you founded COPILOT Music + Sound?
Ravi Krishnaswami: I have always been somebody who's made music. I started out learning piano and violin as a kid, and I ended up studying music in college, but not composition – I studied ethnomusicology. When I graduated from University of Virginia, I had a degree in music and English, and I just wanted a stable job related to music. I got a job at a jingle house called Sacred Noise. I'd heard about this industry of commercial jingles, and they were looking for an assistant – someone to take out trash, answer phones, order lunches, and so on. I started working there and weaseled into one of the studios, and learned Digital Performer, which I'd worked with a bit in college. Once the people who ran the studio saw I was making music, they gave me the opportunity to submit some demos, and I quickly got into writing jingles for the U.S. Army and Pontiac.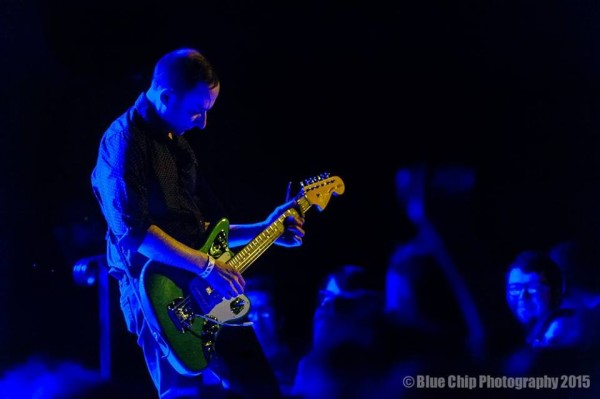 Most of the music I was writing at the time was techno – that's what people thought of me for, because I was younger than the other guys at the time, and it's what I was into. I created a career writing underscores for tv commercials. That's how I met Jason – he was a client of mine at the time who came to the studio to work on the music with me. A couple years later, Sacred Noise was looking for a producer, and he was looking to move over to the vendor's side. Jason and I were the same age and younger than everyone else at the company, so we quickly began to work together. One of the first projects we brought in ourselves gave me the idea to start my own company. The project was Fallout 3.
Emily: What did you contribute to Fallout?
Ravi Krishnasw