Annual Game Music Awards 2010 Winners
We are proud to present the winners of the Annual Game Music Awards 2010. These panel-voted officially recognised awards provide a thorough and wide-reaching recognition of achievement in game music over the last year. Congratulations to all winners, runners-up, and nominees.
Best Score — Japan :: Nier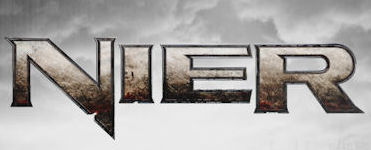 The portrayal of the desolate world of Nier by Keiichi Okabe's Monaca was both unique in its concept — with its focus on experimental vocal pieces rather than instrumental scores — and beautiful in its execution.
Runner-Up
Final Fantasy XIII
Other Nominations
Atelier Totori
God Eater
Last Ranker
Metroid: Other M
Sengoku Basara 3
Super Mario Galaxy 2
Resident Evil: The Darkside Chronicles
Xenoblade
Best Score — North America :: StarCraft II: Wings of Liberty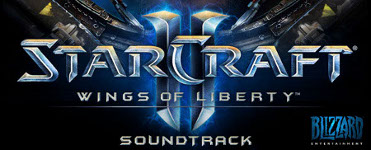 Led by Russell Brower, this long-anticipated score portrayed the rich universe of StarCraft II in a convincing and memorable manner while building upon existing cinematic conventions and featuring top-end production values.
Runner-Up
Civilization V
Other Nominations
Call of Duty: Black Ops
Dante's Inferno
Dark Void
Epic Mickey
Lost Planet 2
Halo: Reach
Medal of Honor
Splinter Cell: Conviction
Best Score — Europe :: Alan Wake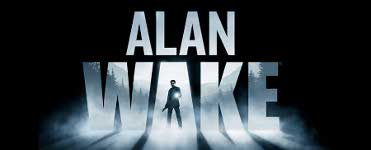 Breaking composer Petri Alanko's expansive score for the critically acclaimed Alan Wake captured the hearts of gamers and stand-alone listeners alike with its intimate orchestrations and psychological explorations.
Runner-Up
Castlevania: Lords of Shadow
Other Nominations
Age of Conan: Rise of the Godslayer
Arcania: Gothic 4
Enslaved: Odyssey to the West
Fable III
Harry Potter and the Deathly Hallows: Part 1
James Bond 007: Blood Stone
Mafia II
Two Worlds II
Best Score — Contemporary / Alternative :: No More Heroes 2: Desperate Struggle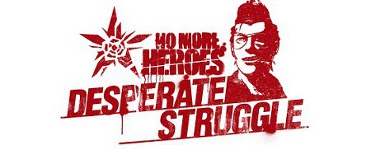 Blending tracks from Grasshopper Manufacture's internal team with those of various alternative artists, No More Heroes 2: Desperate Struggle features a superbly produced score filled with style, attitude, and charisma.
Runner-Up
Vanquish
Other Nominations
Crackdown 2
Dead Rising 2
Gran Turismo 5
Need For Speed: Hot Pursuit
Red Dead Redemption
Soldner-X 2: Final Prototype
The King of Fighters XIII
Yakuza 4
Best Score — Retro / Remixed :: Scott Pilgrim vs. The World: The Game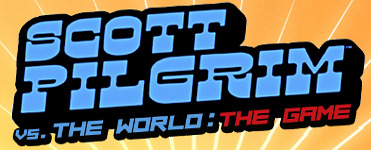 By combining memorable new compositions with cheeky nods to various classics, chiptune punk rock band Anamanaguchi certainly offered an entertaining official score for this surprisingly good video game adaptation.
Runner-Up
Mega Man 10
Other Nominations
Akai Katana
Donkey Kong Country Returns
Etrian Odyssey III: The Drowned City
Kirby's Epic Yarn
Pokemon Black & White
Shantae: Risky's Revenge
Sonic the Hedgehog 4
ZombieSmash!
Best Theme — Vocal :: Metal Gear Solid: Peace Walker – Heaven's Divide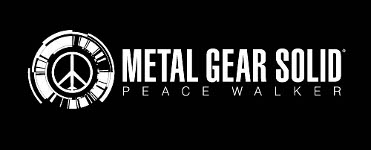 Continuing the series' tradition of excellent vocal themes, Akihiro Honda, Donna Burke, and Nobuko Toda captured the human soul in the heat of battle with poignant lyrics, evocative vocals, and elaborate orchestration.
Runner-Up
Enslaved: Odyssey to the West – No Death in Love
Other Nominations
Ar tonelico Qoga – Weathervane
Dead Rising 2 – Kill the Sound
Legend of the Guardians – With Hearts Sublime
Lord of Vermillion II – Lord of Vermillion II
Luminous Arc 3 – Wake Up World
Phantasy Star Portable 2 – Living Universe
Ys vs. Sora no Kiseki: Alternative Saga – Rush Out
Xenoblade – Beyond the Sky
Best Score — Instrumental :: Alpha Protocol – Main Theme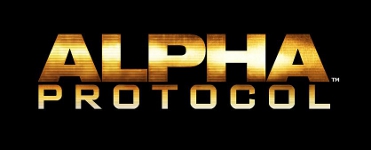 This unprecedented electro-orchestral collaboration from BT and Jason Graves, spearheaded by Alexander Brandon, provided an immersive and edgy accompaniment to game's ever-developing espionage while giving plenty of cool hooks and breaks for listeners to latch on to.
Runner-Up
Sengoku Basara 3 – Life
Other Nominations
Assassin's Creed: Brotherhood – Main Theme
Chaos Rings – Main Theme
Final Fantasy XIII – Defiers of Fate
God of War III – Overture
Monopoly Streets – Main Theme
Prince of Persia: The Forgotten Sands – Main Theme
Silent Hunter V – Into the Atlantic
Valkyria Chronicles 2 – Main Theme
Best Arranged Album — Remix / Band :: Dariusburst Remix -Wonder World-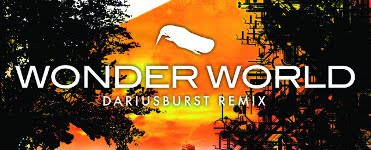 Numerous prominent musicians convincingly realised Shohei Tsuchiya's fascinating concept to contrast the 'breath of a living thing' with the 'breath of a machine' with arrangements presented across two parallel discs.
Runner-Up
Guwange Arrange Album
Other Nominations
Chill SQ
DeathSmiles Arrange Album
DoDonPachi Dai-Fukkatsu Arrange Album
Falcom vs. JDK Band Summer 2010
Mega Man 10 Image Album
Persona Music Live Band
Sound of Games Vol. 1
The Sims 3 Re-Imagined by Junkie XL
Best Arranged Album – Solo / Ensemble :: Symphonic Fantasies CD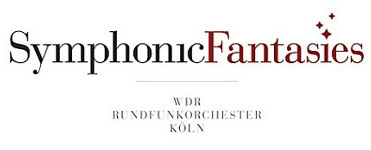 Released in several different regional variations, this album provided a timeless studio quality recording of a Cologne concert dedicated to Square Enix, noted for its truly symphonic arrangements, gorgeous resonances, and virtuosic performances.
Runner-Up
Etrian Odyssey III Super Arrange Version
Other Nominations
A Night in Fantasia 2009 CD
Benyamin Nuss Plays Uematsu
Castlevania x Michiru Yamane Autobiography Music
Dragon Quest IX Symphonic Suite
Final Fantasy XIII Piano Collections
Pia-Com II
Suikoden Arrange Collection Vol. 2 – Celtic & Asian
Video Games Live: Level Two CD
Best Arranged Album — Fan-Produced :: Contra 4: Rocked 'n' Loaded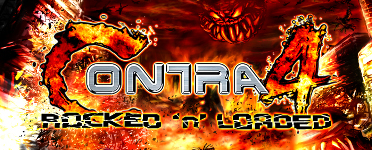 Illustrating the perfect layout of an arrangement project, Contra 4: Rocked 'n Loaded combined a handful of excellent talent, interpreted the source material with a consistent sound and evolutionary approach, and even got the original composer on board to celebrate his own fine works.
Runner-Up
Zephyr Violin Duo
Other Nominations
Cradle2
Donkey Kong Country 2: Diddy Kong's Quest – Serious Monkey Business
Metroid Metal Expansion Pack
Ninja Gaiden: Steel Dragon / Beat Blade
North Blue
PuP'S DuDs
Super Mario Kart Album
Tyran Honey
Best Chiptune Album :: The Best Music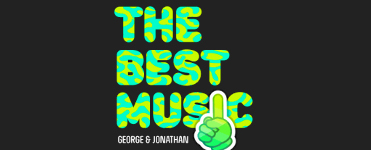 Achieving their goal to create 'sassiest, funkiest, and slimest music known to man', George and Jonathan offer a bit of everything on this release, from exhilarating dance beats to sensual aquatic soundscapes, creating an experience that lives up to its name.
Runner-Up
Telstar Arcade
Other Nominations
ANOMALY
Skywave Effect
Sonic the Hedgehog 3 & Knuckles 8-Bit Soundtrack
V-Chipular Bandslaughter
Best Original Album :: 10 Short Stories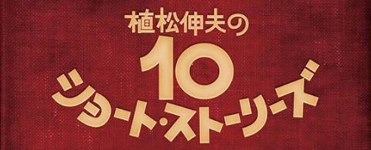 Relieved from the usual boundaries of commercial expectations and in-game restraints, Nobuo Uematsu, with the help of ACE, surprised everyone while demonstrating his humorous and youthful side on this unique and well-presented anniversary album.
Runner-Up
yorlga
Other Nominations
Brightness
Earthscape
GE-ON-DAN Rare Tracks Vol. 1
Samurai Damacy
S-Mode
SYNTHESIZED2
Tik Tak
Ways for Liberation
Outstanding Music Production — Game Studio :: Capcom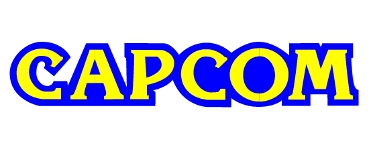 From the cutting-edge orchestrations of Sengoku Basara 3, Dark Void, and The Darkside Chronicles to the retrospective sounds of Mega Man 10, Super Street Fighter IV, and Okamiden, Capcom blended the talents of veterans and newcomers this year, while also servicing a reliable record label.
Runner-Up
Electronic Arts
Other Nominations
Blizzard Entertainment
Konami
Nihon Falcom
Nintendo
Sega
Sony Computer Entertainment
Square Enix
Ubisoft
Outstanding Music Production — Music Studio :: Dynamedion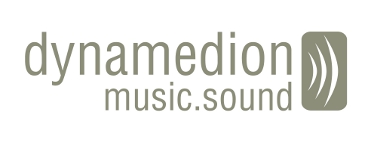 Now the leading game music production studio in Europe, Dynamedion produced numerous breathtaking scores this year (The Settlers 7, Arcania: Gothic 4, Drakensang 2, Kane & Lynch 2) while streamlining orchestral recordings on titles such as Alan Wake, Kinectimals, and Darksiders.
Runner-Up
Basiscape
Other Nominations
GEM Impact
Monaca
noisycroak
Procyon Studio
Remote Control Productions
Salamander Factory
Soundelux DMG
SuperSweep
Outstanding Music Production — Record Label :: Sumthing Else Music Works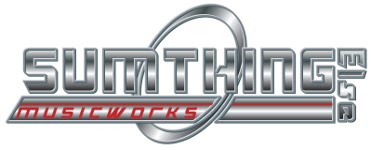 Filling the regional gaps in game album releases, Sumthing Else Music Works satisfied customers with physical and digital releases of a range of Western-composed soundtracks during 2010, as well as their localisations of several popular Japanese-composed soundtracks.
Runner-Up
Sweep Record
Other Nominations
5pb. Records
Dog Ear Records
E.A.R.S.
Konami Digital Entertainment
Square Enix
Suleputer
Team Entertainment
Zuntata Records
Outstanding Music Production — Concert :: Distant Worlds II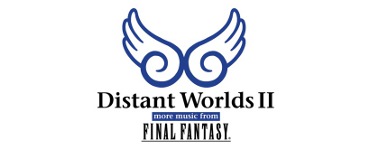 The culmination of a massively successful tour, Distant Worlds II – More Music from Final Fantasy (Stockholm, June 12) offered the most encompassing orchestral tribute to the much-loved Final Fantasy series to date, inspiring rave reviews and many cheers from fans.
Runner-Up
Symphonic Legends (Cologne, September 23)
Other Nominations
Castlevania – The Concert (Stockholm, February 19)
Dog Ear Records Event (Tokyo, October 30)
Dragon Quest Family Classic Concert (Tokyo, July 8)
Fantasy Comes Alive (Singapore, April 30)
Passion – Twilight Legacy (Perth, August 14)
PLAY! A Video Game Symphony (Vancouver, December 6)
Press Start 2010: Symphony of Games (Tokyo, September 21)
Video Games Live (New Orleans, April 1)
Outstanding Contribution by Composer — Eastern :: Yoko Shimomura
Yoko Shimomura's music experienced a renaissance this year, as she produced a deep well-rounded scores for Last Ranker and memorable main themes for Xenoblade, between revisiting the worlds of Parasite Eve and Kingdom Hearts.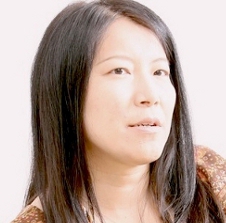 Runner-Up
Go Shiina
Other Nominations
Masashi Hamauzu
Shigeki Hayashi
Rei Kondoh
Jun Senoue
Masafumi Takada
Shohei Tsuchiya
Nobuo Uematsu
Ippo Yamada
Outstanding Contribution by Composer — Western :: Garry Schyman
With a highbrow sequel soundtrack (BioShock 2), a daring international collaboration (Front Mission Evolved), and an incredible melange of horror and opera (Dante's Inferno), Garry Schyman's artistic achievements in game music were superlative throughout 2010.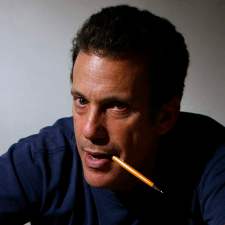 Runner-Up
Tom Salta
Other Nominations
Russell Brower
Marc Canham
Jason Graves
James Hannigan
Steve Jablonsky
Kevin Manthei
Mike Reagan
Jack Wall
Most Significant Breakout :: Masashi Hamauzu
2010 was the year when veteran Masashi Hamauzu finally gained widespread popular recognition, with the tremendous commercial and critical success of Final Fantasy XIII, and great industry demand following his successful transition from in-house composer to freelancer.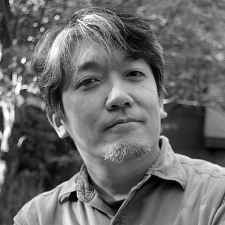 Runner-Up
Rei Kondoh
Other Nominations
Ramin Djawadi
James Dooley
Sean Murray
Richard Jacques
Rei Kondoh
Tomori Kudo
Mitsuto Suzuki
Masafumi Takada
Most Promising Newcomer :: Bear McCreary
In a notable crossover from television to video game music, Battlestar Galactica's Bear McCreary brought his unique brand of dramatic science-fiction music to Dark Void, while showing a genuine passion for gaming classics and chiptunes on its 8-bit spinoff.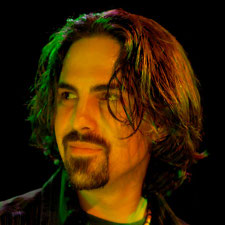 Runner-Up
Masahiro Aoki
Other Nominations
Petri Alanko
Normand Corbeil
Keigo Hoashi
Manami Kiyota
Geoff Knorr
Oleksa Lozowchuk
Erina Niwa
Kazuki Yanagawa
Special Achievement Awards — Eastern :: Haruhisa Tanaka (aka hally)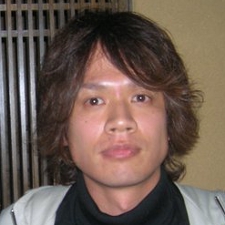 Fan turned professional Haruhisa Tanaka (better known as hally) has produced chiptune compositions and remixes since the 1980s. He has been a major promoter of the chiptune scene both in Japan and overseas, credited with founding the multilingual website VORC.
In recent years, he been central for promoting excellent game music in recent years. His diverse activities including producing digital and physical record releases for Egg Music Records, co-administering the sound creator's alliance GE-ON-DAN, and headlining diverse remix activities.
Already appreciated by composers and game companies across Japan, it is time for this behind-the-scenes force to receive some public recognition too.
Special Achievement Awards — Western :: Clint Bajakian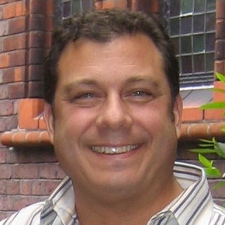 Clint Bajakian has pioneered production of realistic and dramatic game audio for many years. As a musician at LucasArts from 1991, he initially made an impact scoring Outlaws and Star Wars spinoffs, creating some of the first scores with filmic production values.
After leaving LucasArts, Bajakian engaged in a number of freelance projects through Bay Area Sound and Tommy Tallarico Studios. He currently leads sound production of franchises such as God of War and inFAMOUS for Sony Computer Entertainment America.
Having influenced many scores, composers, and companies, Bajakian deserves recognition as one of the main driving forces in the evolution of video game music.
Posted on December 31, 2010 by Chris Greening. Last modified on March 9, 2014.