Square Enix unveils new CDs for Tokyo Game Show lineup
Next week, record label Square Enix Music will be exhibiting at the Tokyo Game Show 2016. Just as they have done in the previous ten years, Square Enix will be selling a vast catalogue of CDs at the events, both new and old.
On the new front, they'll be releasing the soundtrack for two major smartphone titles. One is the Valkyrie Anatomia -The Origin- Original Soundtrack featuring Motoi Sakuraba's soundtrack to Valkyrie Profile's prequel title. The other is the Justice Monsters Five Original Soundtrack, featuring eclectic music from Tetsuya Shibata and his company Unique Note, written for a pinball game set in the world of Final Fantasy XV.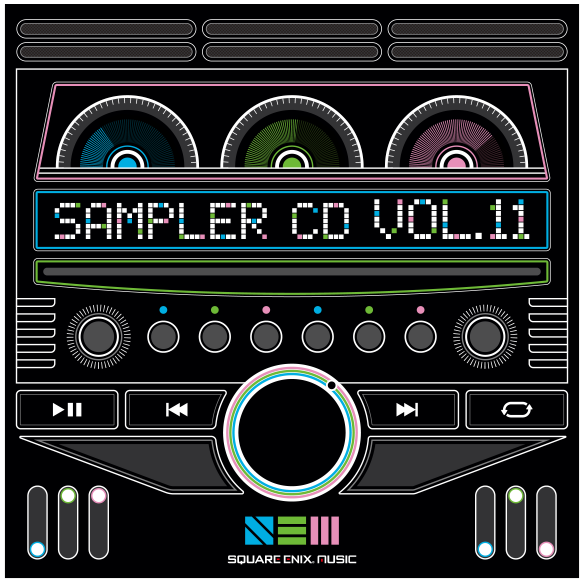 As with past years, they'll also release a sampler CD featuring tracks from recent and upcoming album releases. This time round, Final Fantasy XV takes centre stage with music from soundtracks from the main game, movie prequel, and pinball spinoff all featured. There'll also be music from Mobius: Final Fantasy and the upcoming soundtracks to Final Fantasy: Record Keeper (release date: Sep 14), World of Final Fantasy (release date: Nov 2), and SaGa: Scarlet Grace (release date unannounced).
Rounding off their lineup are two more compilation albums, the upbeat Square Enix Music Presents Life Style: up! and the melancholic Square Enix Music Presents Life Style: cry… They'll feature original and arranged music from throughout Square Enix Music's catalogue.
Posted on September 11, 2016 by Chris Greening. Last modified on September 11, 2016.