Soundtrack release revealed for Halo Wars 2
It has been released today, through a product listing, that Sumthing Else Music Works will release the Halo Wars 2 Original Game Soundtrack on February 17. The release will feature 38 tracks from the game across two soundtrack CDs.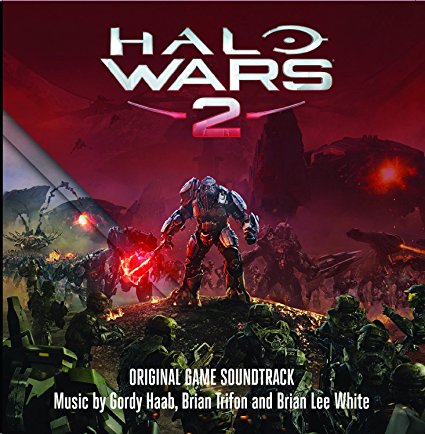 The lead composer of Halo Wars 2 is Gordy Haab, best known for his orchestral score to Star Wars: Battlefront. He is joined by duo Brian Lee White and Brian Trifon, of music production company Finishing Move, who have previously worked on the remakes of Halo: Combat Evolved and Halo 2. Series' veteran Paul Lipson returned as the game's audio director.
Two snippets from the score can be heard below. In a recent interview, the composers stated that: "With Halo Wars 2, we wanted to bring back stylistic elements that are traditional to other Halo scores, such as large orchestra and choir with a blend of electronic musical styles, but also push the envelope into new musical territory."
Posted on January 12, 2017 by Chris Greening. Last modified on January 12, 2017.