Echoes of the First Dreamer now available on vinyl
The critically acclaimed composer Marty O'Donnell has returned to the world of game music with his score to Golem, a title by new studio Highwire Games. The soundtrack is supplemented by a a prequel album entitled Echoes of the First Dreamer, recently released on vinyl.  The vinyl comes on the heels of the CD and digital download version that was made available in July, and includes nine of the 12 tracks from that release. The music was performed by the Northwest Sinfonia, with O'Donnell providing performances on piano.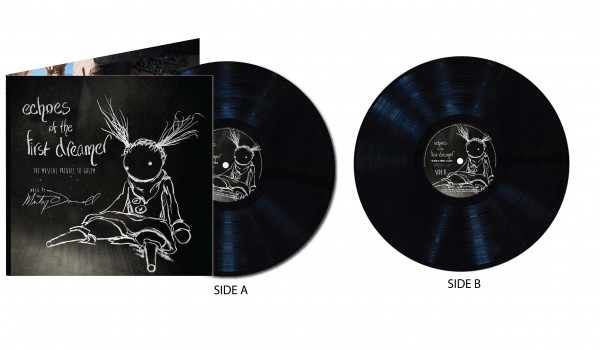 The tracks are not a part of Golem's soundtrack itself, but rather an independent body of work designed to introduce gamers into the themes of the game. O'Donnell, best known for his work on the Halo series, decided upon doing a prequel album early on in the project, funding it with a successful Kickstarter he discussed with us in an interview last year.  "For a composer, a prequel album is an interesting challenge because, unlike a traditional soundtrack, it cannot lean on the listener's memories and experiences from the game. It needs to stand alone and have its own independent emotional journey," says O'Donnell.
The vinyl edition consists of a single 12-inch LP, and is available now at Amazon. Those interested in either a CD and digital copy of the album can find both at Sumthing.
Posted on October 19, 2017 by Mathew Gallagher. Last modified on October 19, 2017.