Podcast Episode 8: Donkey Kong Country
Rare's three original Donkey Kong Country games still stand as some of the SNES' finest platforming titles – not to mention their revolutionary, pre-rendered 2d graphics and of course their soundtracks. In Episode 8 of the VGMO Podcast, speakers Markus and Simon discuss the technologically and stylistically innovative work that David Wise, Eveline Fischer and Robin Beanland's scores did on the Donkey Kong Country SNES trilogy.
We'd also like to welcome our new podcast producer Simon Boucher to VGMO. Simon has been working on his own podcast, Remix ta Console, which covers video game arrangements and remixes. We're very excited to have him on board!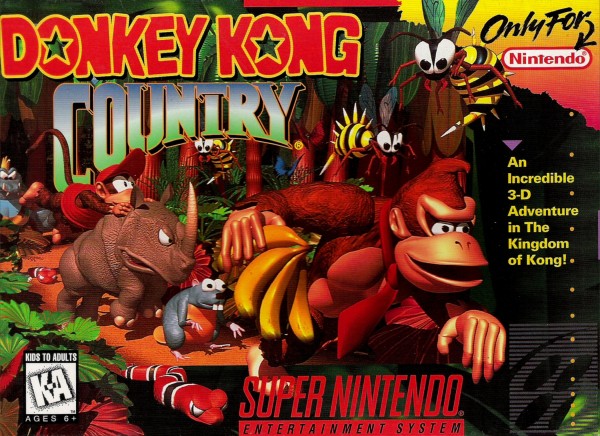 Email or tweet us (@V_G_M_O) with questions, comments, or suggestions!
Episode 7: Donkey Kong
Speakers:
Simon Elchlepp
Markus Knabe-Roth
Editors:
Tiago Rodrigues
Producer:
Simon Boucher
Opening track:
"Sonic's Dilemma", Renzo G. Heredia, 2016


Posted on September 17, 2017 by Emily McMillan. Last modified on September 17, 2017.