Steve Burke Interview: Soaring into 2017
Steve Burke has scored a number of games since his work on Kameo: Elements of Power, his debut soundtrack, on which he was able to record with the City of Prague Philharmonic Orchestra and King's Choir. He worked as an in-house musician at Rare until 2009, where in addition to Kameo, he worked on games like Viva Piñata, Banjo-Kazooie: Nuts & Bolts. Since then, he has been a freelance composer; most recently, he worked on the Playstation VR game How We Soar, and contributed music to Playtonic's upcoming Yooka-Laylee, the spiritual successor to Banjo-Kazooie. 
In this email interview, Steve Burke discusses in depth his work on How We Soar where he contributed several tracks, including alternate versions of several in-game themes. Additionally, Burke discusses for the first time his contributions for the much-anticipated Yooka-Laylee, scheduled for release later this year. Included in the interview are also two Soundcloud links generously provided by Burke: one of a beautiful, extended medley of tracks from from How We Soar, and a selection of unused demos and music from the game for an insightful glimpse of the process behind crafting a soundtrack. Burke invites fans to follow him on Twitter at @SteveBurkeMusic.
Interview Credits
Interview Subject: Steve Burke
Interviewer: Emily McMillan
Editor: Emily McMillan
Coordination: Chris Greening
Interview Content
Emily: Can you tell me about your background in music?
Steve Burke: I went to music college to study composition, then after a stint as a film composer's assistant in London I went on to work at Microsoft and Rare for nine years in the Audio Department. After that I moved on to freelance work mostly in video games. Over the last few years I've become really interested in retro style game music mixed in with traditional orchestra. There definitely seems to be resurgence of interest in retro style game scores at the moment. And vinyl soundtracks, strangely enough. Not sure why this is, but I like it.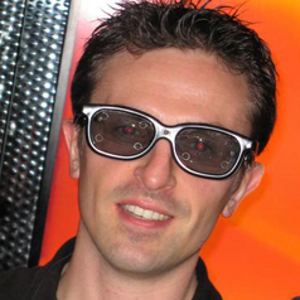 Emily: How did you get your ideas for How We Soar?
Steve Burke: Tom Turner, Managing Director at Penny Black Studios and I had plenty of time to talk about musical styles and how the music would fit in with the VR world of flying on the back of a phoenix. It's the first VR game I've worked on. Before we settled on the main themes to the game, I worked on six tracks as demos, and out of those tinkerings came the trailer music, front end theme, and one of the level tracks. Other snippets of themes and motifs found there way into the game from these sketches. For me, it is always time well spent at the start of a game to create a set of tracks that form the template to the rest of the score. First reactions can be the most important when it comes to writing game music. It doesn't mean that those tracks will always be used, but it is the sparks of ideas that the soundtrack can be built upon.
Emily: How did you become involved with the project?
Steve Burke: Graeme Norgate, who also used to work at Rare, dropped me a line one day asking if I'd be interested in getting in touch with a friend of his at Penny Black Studios. This led to me being brought on board to score the soundtrack to How We Soar. I pitched a few demo tracks after finding out what the project was about, and that helped the developers to see if I was the right person for the job. They already had Ross Tregenza working on the sound design, and came to me to do the music.
Emily: What kind of direction or information were you given when you worked on the music?
Steve Burke: We had lots of emails and Skype video calls between the developers and myself. In this game I started on the E3 Trailer music, then moved on to each of the Level tunes, then finally the Hub areas, menus, cutscenes, and credits. The Skype calls were the most helpful, discussing what would happen in each of the areas of the game and how the storyline would suggest the style of music. I would be given descriptions about how long you would be in that area, what the narrative was, the mood and intensity of the action. I would then typically write a 30-60sec track to see if that was heading in the right direction, and once it was approved by the team, I'd flesh out the orchestrations, remove any bum notes, and extend it to between two and three minutes. There are recurring music themes throughout the game, which also link in with the story and things that the Narrator says.
Emily: What resources did you use for the instrumentation?
Steve Burke: The score was all sample based, recorded at my studio. Along with the traditional orchestral sections, some of the hub levels were synth versions of the main orchestral themes. I used a lot of the Spitfire Audio orchestral libraries, which are my favourite. Each level has its own theme and variations. To bind the soundtrack together, the string writing in particular is orchestrated in a similar way across all the tracks. It's quite a laid back score with ambient sections followed by swells and resolution of themes. In other words, most of the tracks I aim to have two or three louder bits with the occasional cymbal roll and bass drum thump, so the track isn't all one level of dynamic. The tricky part is writing it so it loops without people calling out "hey, that music has started looping again".
My music sequencer is Cubase Pro, running on a Mac that is synced to another Mac via Vienna Ensemble Pro over gigabit ethernet to trigger the Kontakt libraries. I never seem to have enough RAM, so I'm upgrading to either a 64GB or 128GB RAM system. Should be good for a few rounds of the latest FPS too. Although the score was written using midi samples, it was orchestrated in such a way that it is all playable by a real orchestra. One of favourite parts of writing this soundtrack are the piano parts. I played those in over the top of the orchestra, and it felt like I had an orchestra accompanying me. They were all played in real-time, without any quantising or adjustments. Maybe I'll get chance to write a piano only score for a video game at some point. Hope so.
Emily: Can you tell me a little bit about your approach to this project as a VR game? Did you take the console into consideration when you were composing? This is something I've been really curious about with the advent of VR games, but haven't heard much about. So far, most composers I've spoken with haven't taken the additional dimension into account in their music.
Steve Burke: That's what I was wondering when I first found out that this was a virtual reality game on the PlayStation VR. Should I do some more interactive things with the music to reflect the extra dimensions of the game? I've seen other composers going to town on the interactive music. But each game is unique, and instead I decided to create a musical score that was closely tied to the storytelling aspect of the game. The Author's story is unfolding, and that was what I latched on to, rather than interactivity. Capturing the mood of the level, suggesting the emotions of the Author, in this game this approach worked best for me. Perhaps on future VR games I'd like to try an interactive score, but I don't think it is the most important part of writing a game soundtrack.
Emily: What was the original purpose of the alternate tracks, and why were they ultimately discarded? Will we see them on a future release?
Steve Burke: In this game, more for my own entertainment than anything else, I also wrote different versions of many of the tracks. Sometimes this would be a subtle change of orchestration in a track, or a change of direction to a different mood part way through. Others were a totally different approach to the Level's music, and didn't quite fit in with the final version of the game. I kept all these, including the sketches of ideas that I put together at the very start of working on How We Soar. They are fully orchestrated tracks, and it gives you an idea of how I went from initial sketches and different attempts at nailing the themes, before finding what I thought worked best.
Emily: What else would you like to share about the music of How We Soar?
Steve Burke: You can try the game if you have the PlayStation VR, and hear how the music was used in context of the game.
During the few months I was writing the music to How We Soar, I was also writing music to Yooka-Laylee. Grant Kirkhope, David Wise, and myself were all writing music to Yooka-Laylee. One day I'd be writing slow, mood setting fully orchestrated music for How We Soar, and then the next day, for a change of pace, I'd be writing 80's style game music for Yooka-Laylee (with a dash of orchestral seasoning), about as far away from each other as you can get in terms of style. To me they both sound like game music scores. Games allow you to write in so many musical styles with very few restrictions.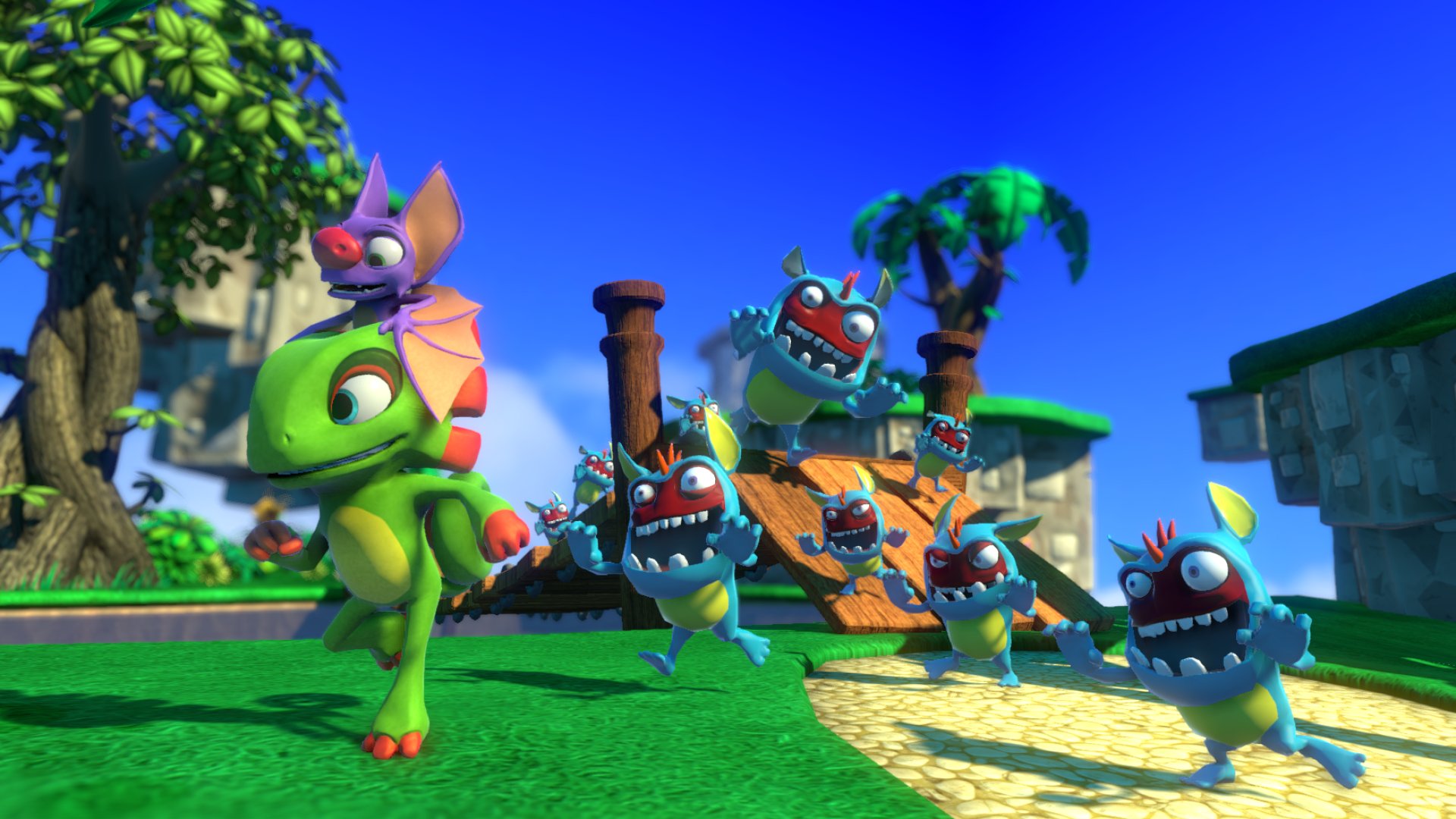 Emily: Can you tell me more about your work on Yooka-Laylee?
Steve Burke: I caught up with the guys at Playtonic Games back in January 2015, who I knew from our time at Rare. Some of them I'd worked with before on games such as Banjo Kazooie: Nuts & Bolts, Viva Piñata, Jetpac Refuelled, and Kameo: Elements of Power. They asked if I'd like to be involved writing a few tunes for Yooka-Laylee, along with Grant Kirkhope and David Wise. The first bit of work I did for them was all the sound effects on the Kickstarter video. That was a mixture of quirky little character voices and environmental sounds.
Emily: It sounds like you, Wise, and Kirkhope worked separately on the score; how did your collaboration work?
Steve Burke: We each got on with our own tracks. I think it worked well this way, as we have our own musical identities. I had a style of music to write, mostly fun arcade style tracks, and was given a lot of freedom to come up with what I thought would work best for those areas of the game. Early on I'd sketch out a version of the track, pop it over to Gavin and Chris Sutherland at Playtonic, and Team17 to have a listen, and if they had any comments or feedback I'd work that in to the track and get on with it. It's been such a great team to work with, and I felt I could try out all those goofy little musical ideas that have been rattling around in my head.
Emily: What types of tracks did you contribute to the score?
Steve Burke: I composed nine tracks for the game. Eight of them are for the arcade machines hidden on the levels, which are guarded by none other than Rextro Sixtyfourus. Hence my retro style tracks, complete with 8-bit bleeps, analogue synths, and sweeping orchestra toppings. Every track is a different musical theme and style, and all harking back to the golden days of arcade machines and early gaming consoles. The other track is a boss fight. More orchestral for that one, but it does have a theremin in it. As you do.
Posted on January 23, 2017 by Emily McMillan. Last modified on January 25, 2017.