Ori and the Blind Forest score to be released on vinyl
On April 29th at 9 a.m. PDT, Gareth Coker's award-winning score to Ori and the Blind Forest will be released on vinyl on iam8bit. While this is only the most recent game score to be released in the growing slew of game music on vinyl, purchasers of the Ori album will have the unique option of choosing between a limited glow-in-the-dark edition (out of only 500 total) and a more traditional blue-and-purple cover.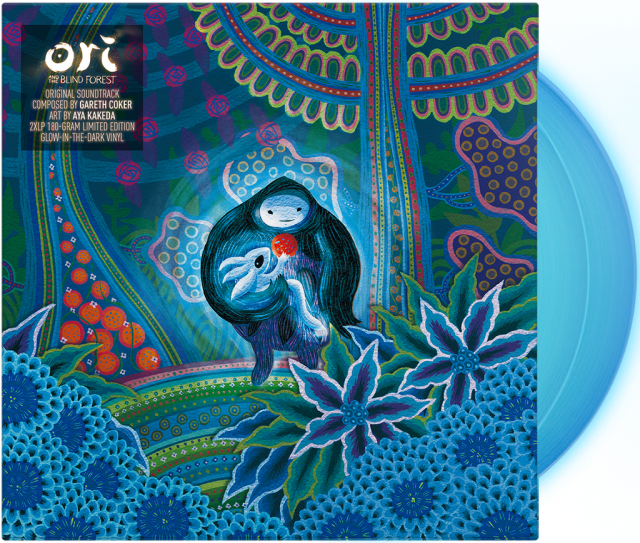 Gareth Coker has already received numerous awards for the melodic and poignant music of Ori, including "Best Audio" from the Golden Joystick Awards and "Outstanding Original Music" from the D.I.C.E. awards.
The album will be accompanied by handpainted artwork from Aya Kakeda and a digital download of the score. For those interested in purchasing a vinyl, note that iam8bit has stated that the blue/purple edition will have the higher sound quality out of the two options.
Posted on April 28, 2016 by Emily McMillan. Last modified on April 28, 2016.