Laura Karpman Interview: Returning to Game Music
Laura Karpman's musical achievements extend from video games to considerably beyond. She has brought symphonic music to scores including EverQuest II, Untold Legends, and Halo 3 in recent years. Her other work includes feature films, concert commissions, drama productions, and the 20 hour score for Steven Spielberg's Taken.
In this interview, Laura Karpman discusses the highlights of her multifaceted career. With relation to video games, she emphasises how EverQuest II was a defining work with its modernist influences and full orchestral recordings. She also reveals details on her latest score, the video game adaptation ofKung Fu Panda 2 released this week.
Interview Credits
Interview Subject: Laura Karpman
Interviewer: Chris Greening
Editor: Chris Greening
Coordination: Greg O'Connor-Read
Interview Content
Chris: Laura Karpman, many thanks for talking to us today as you mark your return to video game scoring. Your representative video game soundtrack, EverQuest II. reveals that you are extremely proficient in orchestral composition. Could you give us some further insight into your education in this field? Which composers are particularly influential to you?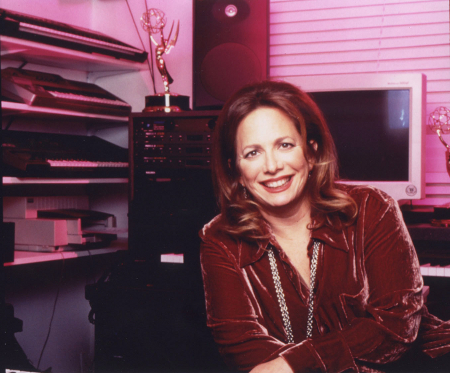 Laura Karpman: Thanks for noticing the orchestration of EverQuest II. I'm quite proud of it. I actually looked at that project as an exercise in orchestration, particularly great mid-century modernist works.
In terms of my education, my mother decided when she was pregnant with me that I would be a composer, and she exposed me to a wide range of musical influences. As a child, I heard everything from bebop to Bartók. I did my undergraduate work at University of Michigan School of Music, and my doctorate at Juilliard, where I studied with Milton Babbitt.
I was studying composition by day and playing jazz in clubs by night. I was living a hugely rich, bipolar musical life. I was composing technical, modernist serial music that often sounded like jazz. So my orchestral training came from a lot of listening and very intense study.
Influential composers for EverQuest II were: Witold Lutosławski, Benjamin Britten, Dmitri Shostakovich, Sergei Prokofiev, Bedřich Smetana, Igor Stravinsky, Richard Strauss, among others.
Chris: Scoring a fantasy MMORPG presents many challenges not associated with a typical film or game soundtrack. Could you elaborate on this? How did you carefully develop your music for the various in-game purposes?
Laura Karpman: Honestly, the game was in its early stages when I came on board. I was working with very little information, very few visuals and sporadic gameplay. There was, however, a really creative art director who gave me some groovy guidance, like "write music that is Fascist Babylonian." I loved that. I really thought about the music for EverQuest II more like compositions or movements of a large symphony more than film or video game cues.
I had no boundaries in terms of timings, so I could really stretch out and write! This was the first project that I did after completing Spielberg's Taken, which was 20 hours of orchestral music. Takenwas obviously very attached to the narrative unfolding of the story, and timings were predetermined.
In terms of how the music was used in the game, I unfortunately didn't have a lot to do with implementation of that one, but I was asked to write music for various locations, and really give a feel for what those places would be. So a direction like "Fascist Babylonian" for Freeport or "Arthurian" for Qeynos was what I had to go from.
Chris: Many consider EverQuest II a landmark score at the time of its release. Could you elaborate on how you set a high standard for MMORPG scoring and orchestral recordings? Did you feel you were creating an epoch-making score at the time? How did the score influence the direction for the expansions?
Laura Karpman: How kind of you to say so. EverQuest II was like composer Disneyland. I had so much fun. I got to do my thing with a big orchestra. It was fun to write and fun to conduct. I'm super proud of the score.
I did a number of those expansions as well as EverQuest Live, but I haven't kept up with Inon Zur's work.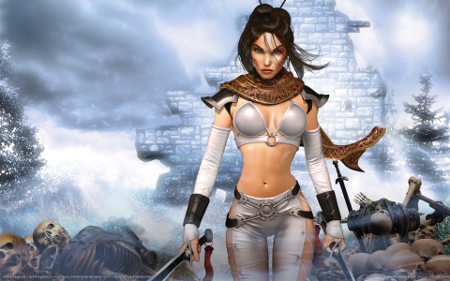 Chris: You have also taken music from EverQuest II and other scores to the live stage with various symphonic game concerts. What are your memories of such events? In particular, could you recall your extensive involvement in the Games in Concert series?
Laura Karpman: The last experience I had conducting my video game music and a lot of other works by great composers for video games was at Games in Concert 2 — Metropole Orchestra and PA'dam Choir, Music Centre Vredenburg, in Utrecht, The Netherlands — in 2007. That was a fantastic experience.
I was also included in the first Video Games Live concert. A lot of other orchestras have played my music as well all over the world — I attended a fantastic concert at The National Symphony in the Kennedy Center, where Emil de Cou conducted selections from EverQuest II.
Chris: During your residence at Sony Online Entertainment, you also scored the PlayStation 3 launch title Untold Legends: Dark Kingdom. How did you capture the dark fantasy setting with your music? What was it like to work with the FILMharmonic Orchestra and Choir in Prague here?
Laura Karpman: I believe in thinking conceptually about work before I begin — the ideas behind the story, the way players are approaching the game, the ways music can interact with the story and game in interesting ways. So before I started writing Untold Legends: Dark Kingdom, I read all of the scripts and texts associated with the game development.
I also happened upon the middle Scots text William Wallace by Blind Harry, the same text thatBraveheart is based upon. This text and the Untold Legends: Dark Kingdom text had a great deal in common, so I decided to set it for chorus and orchestra. I met with a fantastic middle Scots scholar named Anna McHugh, a professor at Oxford University, to learn the pronunciations and clarify the settings so that even if the player gleaned faint words, there was an essence of the Untold Legends: Dark Kingdom story being told both through the game visuals and music.
Orchestrationally, the score features a lot of rich string writing that captures much of the "dark fantasy" elements. And the players in Prague have a special knack for getting that rich, dark quality. I conducted the score and it was a blast.
Chris: Outside video game scoring, the science-fiction series Taken stands out as a major work. How did you create an alien yet familiar, epic yet personal sound for this series? How did you present the music from this 20 hour series into a soundtrack release?
Laura Karpman: There's an interesting story behind this. Before I got the job, I was asked to demo themes quite extensively. I wrote many of the major themes that were then used in the series during those two weeks. I came up with Allie's theme, the Main Title, which turned out to be the music for the Crawfords, and the Spaceship/Alien music in 5/4 as well as other themes.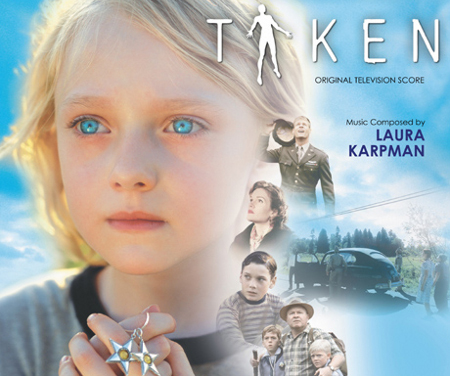 Les Bohem, who is the writer and executive producer of the show along with Steven Spielberg, was an expert in American music. When I demoed those first themes, I had read several of the scripts forTaken and had seen that an American heartland sound was going to be a part of the series, so this kind of Copland-esque sound definitely was present in those early pieces. Les, though, loved the music of Stephen Foster, and also knew a lot of traditional American music. He made really fantastic suggestions, which I incorporated into my approach. Of course, as with everything, a lot of people had ideas and input of the 8 months that I worked on the show.
The key to writing "alien yet familiar, epic yet personal" melodies is in writing clear melodies, and really having a coherent dramatic sense in their linkage to characters. There was a theme for the major families and this theme was repeated and varied. I try, even if I have a simple melody, to have an interesting harmonic structure, so that one doesn't tire from multiple repetitions.
Chris: You have also produced several major concert works, including Ask Your Mama: 12 Moods for Jazz and 110 Project. Can you tell us more about the concepts behind these works? Musically speaking, do you think they are your most ambitious projects to date?
Laura Karpman: The opportunity to compose and develop Ask Your Mama with Jessye Norman, The Roots, Nnenna Freelon, de'Adre Aziza, and George Manahan, was really life changing. Langston Hughes guided me, through his poetry and musical descriptions, and Jessye Norman dared me to go to musical edges — walk off of sonic cliffs. Carnegie Hall commissioned and supported the work, and we subsequently held the west coast premiere at The Hollywood Bowl in the summer of 2009. It was pretty wild to have a standing ovation in Carnegie Hall — I still haven't recovered.
One Ten is an opera project commissioned by The LA Opera. It weaves the story of four key characters through a lifetime, 1940-2010 — the lifespan of the 110 freeway. It is interwoven with multimedia films that explore the nature of the freeway itself — its energy, its many sounds, its role as a major artery in a major city.
In both Ask Your Mama and One Ten, I was able to really have a hand in creating visual multimedia to inform and accompany the music. I am very drawn to and intrigued by these opportunities, and want to continue to create dynamic visual components to my concert music.
Chris: You're also a prolific artist in the theatre scene, creating underscore for various Shakespeare plays and several original musicals. Could you tell us the highlights of such works and what creative challenges they brought to you?
Laura Karpman: Right now, I'm working on the score for To Kill A Mockingbird for Denver Center Theater Company. I'm collaborating with Sabin Epstein, a director whom I have frequently created work with. He goes out on a limb, and it's totally rewarding to make music for his productions.
Every play is different. In Shakespeare, there are often songs that need to be composed. The music is obviously reflective of whatever time and place the director chooses to set the play. The creative challenges are mostly based in the live aspect of performance. It's not unlike the MMORPG genre, where you don't know exactly how long something will take…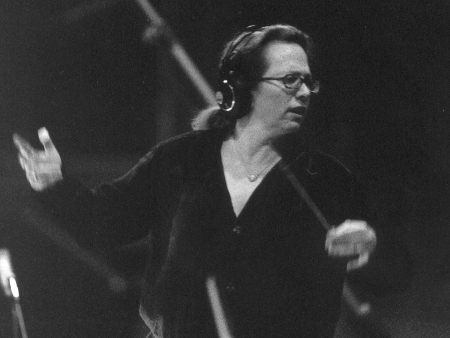 I have also written plays with music that move towards musical theater. The most notable of these wasWilde Tales, commissioned and performed by A Noise Within here in Los Angeles. These stories are the wonderful fairy tales of Oscar Wilde and Sabin and I found great poetry of Wilde's time to set as songs.
Chris: Your career is clearly filled with highlights, from collaborations with Steven Spielberg, to FOUR Emmy wins, to professorships at eminent universities. Nevertheless, it appears that video game music remains important to you. Why is this? What aspects of this field inspire you?
Laura Karpman: I love everything that I do. But video games hold a special place in my heart. It's a great place to write music, with people who are intensely creative that love and respect music. I have done quite a few games in every imaginable kind of setting. The new developments in interactivity with regard to sound and music really excite me!
Chris: Among your other video game scores? are Field Commander, Halo 3, and Clive Barker's Jericho. Could you tell us more about your involvement in these projects?
Laura Karpman: My involvement was different on all of them. Field Commander is a really percussion-based score entirely of my own composition. I wrote additional music for supplemental materials onHalo 3, for the fabulous Marty O'Donnell. I also wrote additional music for Cris Velasco's score to Clive Barker's Jericho. That was super bloody and lot of fun… not the collaboration but the game!
Chris: Your latest score is the video game adaptation of Kung Fu Panda 2. How did you simultaneously portray the light-hearted scenario and Asian setting of this game with your music? Was the movie score a reference to you or were the projects scored in parallel?
Laura Karpman: I certainly listened to Hans Zimmer and John Powell's score for the first Kung Fu Panda. And it absolutely had an influence. I worked closely with Griptonite Games to create a rich, cinematic sound as Po and the Furious Five: Tigress, Monkey, Crane, Viper and Mantis, go out to save Kung Fu from another evil enemy.
The score for the Kung Fu Panda 2 video game features solo performances recorded with Karen Han on erhu, renowned multi-instrumentalist Craig Stull on pipa, guzheng, yuet chin, dan tinh and chin chin, knock-out percussionist M.B. Gordy on Chinese percussion, myself on Chinese flutes, and orchestra.
Prior to my score for the Kung Fu Panda 2 video game, I also wrote music for A Monkey's Tale. This project is a film about three mischievous monkeys in their quest for an ever-elusive peach. It's installed in The Monkey Tale Theater, situated next to the Tian Tan Buddha, the world's largest outdoor bronze Bhudha, Ngong Ping 360, Hong Kong. The music for A Monkey's Tale received a 2006 Annie nomination for Best Music in an Animated Feature Production.
The score for A Monkey's Tale featured erhu soloist Karen Han. So when I got the call about Kung Fu Panda 2, I immediately wanted to collaborate with Karen again. Ironically, she had played on the original Kung Fu Panda score as well.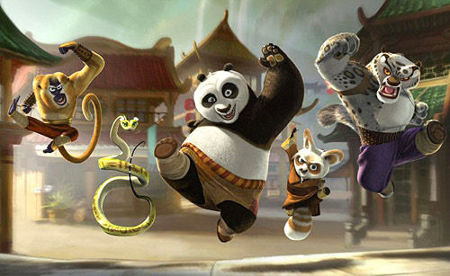 Chris: Many thanks once again for your time today, Laura Karpman. Looking back at all your works, from video games to beyond, it would be interesting to learn about your favorites. Which three projects are you most proud of and why? In addition, do you have any message to say to your fans around the world?
Laura Karpman: I would have to say the three projects that we spent a lot of time talking about, Ask Your Mama, Everquest II, and Taken, but I would also add in the music for the pilot of Odyssey 5, as well as the music for The Living Edens. I also really love the music that I'm composing for Craft in America.
Thank you so much for your great questions. I love music and I love being able to play in my studio every day.
Many thanks to Greg O'Connor-Read for organising this interview. To learn more about Laura Karpman, visit her official website.
Posted on June 1, 2011 by Chris Greening. Last modified on February 28, 2014.