Koichi Sugiyama announces involvement in Dragon Quest XI
Today Square Enix announced Dragon Quest XI: In Search of the Departed Time is being developed for PlayStation 4 and Nintendo 3DS. Set to be released in time for the series' 30th anniversary next year, the title will return to its single-player RPG roots following its MMORPG outing Dragon Quest X two years ago.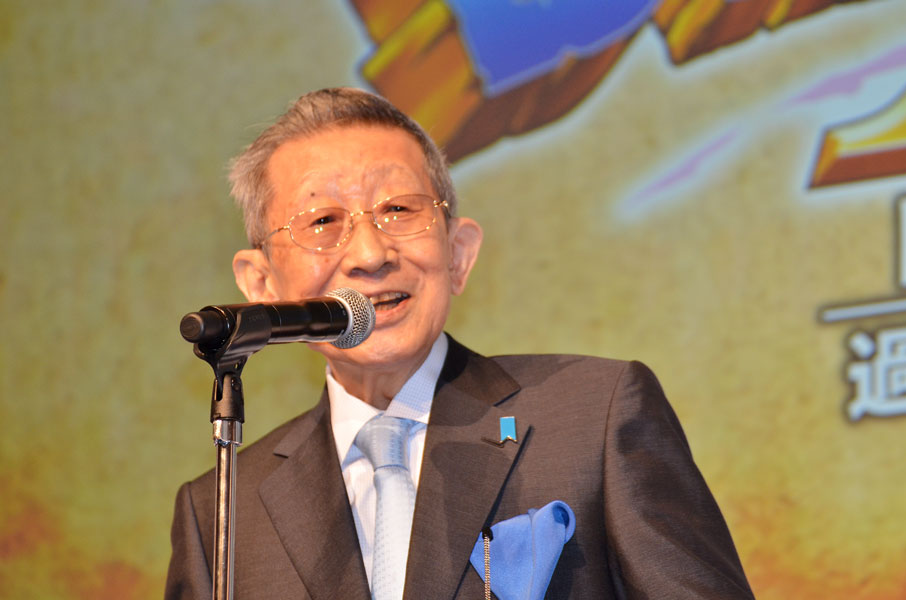 Koichi Sugiyama appeared at the livestream for the game's announcement (pictured above). He confirmed that he will once again pen the music for the title, having been involved in every numbered entry in the series since its 1986 debut. Now 84 years old, the composer promises to give the title his all and promises to be involved in the series for as long as he lives.
Posted on July 29, 2015 by Chris Greening. Last modified on July 29, 2015.