Joshua Morse Interview: Remixing Castlevania
Joshua Morse is a fan arranger known for his contributions to OverClocked ReMix and OneUp Studios. In this interview, Joshua discusses his latest album Castlevania: Sonata of the Damnedreleased at Halloween and other projects such as Chronotorious, Symphony of the Night Resurrection, and the upcoming Serious Monkey Business.
Interview Credits
Interview Subject: Joshua Morse
Interviewer: Chris Greening
Editor: Chris Greening
Coordination: Chris Greening
Interview Content
Chris: Hi Joshua. Pleasure to talk to you this evening. First of all, could you introduce yourself for those who don't know you and tell us a bit about your background.
Joshua Morse: Well, as I'm sure you've all figured, my name is Joshua Morse. I'm extremely passionate about five things: my wife, music, web development, fitness, and basketball. I work as a web developer and music composer for a living.
Chris: As an arranger, you seem to be involved with both the folks at OneUp Studios and OverClocked ReMix. What were your first experiences remixing and how did you come to be involved with these communities? Is it ever challenging to combine roles for the two sites?
Joshua Morse: I started off back in the day simply submitting remixes to OverClocked Remix, and Mustin contacted me one evening. I've been working with them ever since. However, I never really find it challenging combining roles for the two sites, as I do music all the time — there's plenty to go around! I'm sure I'll be contributing music to both sites in the future.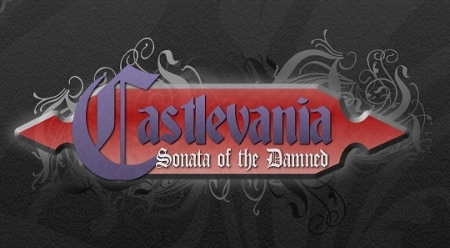 Chris: Castlevania: Sonata of the Damned was a nice surprise on OverClocked ReMix for Halloween. Given it's unusual for OC ReMix to publish solo projects, why did you choose to go through them instead of OneUp Studios? Was it intended as a short Halloween gimmick or did you aim to produce a more substantial addition to their discography?
Joshua Morse: I have produced two Castlevania tributes intended for Halloween release, Castlevania: Symphony of the Night – Resurrection and Castlevania: Sonata of the Damned. I had originally intended on releasing 'Resurrection' under OverClocked ReMix last Halloween, but opted to go with the Bad Dudes, instead. This year, I just flipped things around.
Chris: While Castlevania is pretty popular among fan arrangers, you seem to have taken a novel approach with the funk and Latin arrangements. Why did you adopt this approach instead of the more typical metal and orchestral arrangements? Was it partly inspired by Perfect Selection Dracula or was it more of an expression of your preferred style?
Joshua Morse: I'm of the mindset that my style is that of my own. I'm content with the approach that I take in using this style, because in my opinion, this community heavily favors metal and orchestral music, and the listeners seem to expect to hear these styles. What I've feel that I've accomplished is a meld, or 'fusion', if you will, of said metal and orchestral elements with those of jazz.
I'd like to be part of bringing something new to the table, rather than the same old, same old. I'm not afraid getting mixed reviews from listeners, be them positive or negative, informed or ignorant. You can usually spot the latter by means of them relating anything Jazz-related to 'elevator music'! And yes, albums like Perfect Selection Dracula have always been a big influence of mine.
Chris: Ever since hearing Jacques Louissier interpret Bach, I'm convinced most music out there is compatible with jazz styles, but I can't imagine it is easy to achieve. Was it a challenge for you arrange Castlevania's originals for such a style? How did you overcome it?
Joshua Morse: Believe it or not, arranging in this style really isn't a problem for me anymore. I feel that I've garnered enough experience in doing so, and it now feels like second-nature. However, that's not to say I don't hit the occasional snag here and there.
Chris: The production values for Sonata of the Damned are also high. How did you perform and implement the music to achieve a high fidelity yet slightly retro sound?
Joshua Morse: A lot of the retro sound in my music comes stems from a plethora of musical influences, generally from the 70s and 80s. I feel like some of the best music, mixing, and mastering came from that era. The album became possible thanks to the said influences in combination with the tools available to musicians today.
Chris: Continuing with the technology theme, what was it like working with Dale North on the mastering side?
Joshua Morse: As far as the mastering goes, Dale is a busy man — arguably more busy than myself. I think we may have exchanged four, maybe five emails at most during the entire process.
Chris: It seems listeners are already discussing their favourites from the album. However, I was wondering whether you had one of your own? I'll probably go for "Madd Forest" because of the great juxtaposition of the piano and bass work, but "Fear of Haze" is a close second.
Joshua Morse: Funny you mention those two arrangements as both are quite significant to me. I think I had the most fun with "Madd Forest", so it is a favourite in that sense.
That said, I think the wild card on this album is going to be "Fear of Haze," as I feel it's the most daring and controversial in that it combines Orchestral, Electronic, and Jazz elements. In essence, it's not real Orchestral, Electronic, *or* Jazz music; rather, it's that 'fusion' of all three, in my opinion.
Chris: Of course, this isn't the first time you've arranged Castlevania music. I'm interested in hearing your experiences on OneUp Studios' aforementioned Castlevania: Symphony of the Night – Resurrection. Did you enjoy collaborating with those three artists on the project as opposed to working as a solo artist?
Joshua Morse: Honestly, I went ahead with Resurrection at the request of Diggi Dis — he was all about turning my innocent medley ("Heart of Vlad") into a full blown project. I always have fun collaborating with other artists, especially Anthony Lofton. The two of us click on many levels. But, there's nothing more satisfying than being able to complete a project on your own, despite the extra work involved.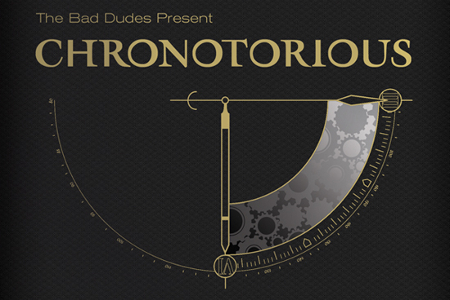 Chris: You're also fresh from OneUp Studios' widely recognised Chronotorious project. "Black Omen" is my absolute favourite from the Chrono Trigger soundtrack, so it's good to see it receiving some appreciation! What did you aim to achieve with your own arrangement on it? Are you satisfied with the album as a whole?
Joshua Morse: I love "Black Omen" too. My goal was to put my personal touch on the original source, without imposing too much on the mood the it portrayed. I think the album turned out amazingly. I was especially impressed with what Mustin brought to the table with "Forest Steppin'".
Chris: Backtracking quite a bit, I notice that you have also produced one other solo arranged project,Mega Man 5 Dashed. Given this was more of a remake album, was this a less demanding album than, say, Sonata of the Damned. Or are you able to finish all of your projects in just five days?!
Joshua Morse: Yes, Mega Man 5 Dashed was more of a remake album, mixing the original compositions with new technology and a few of my trademarks. As a result, it wasn't as demanding as some of my later albums. In contrast, Sonata of the Damned took me about 3 months to complete.
That said, I've produced more solo works than are made public. I'm extremely selective on what I put out for people to listen to. I'm quite surprised you got your hands on that one, to be honest!
Chris: You also received considerable acclaim for the demoscene album Waveform. How was it working with FM Synth in a funk style on this project? Would you consider releasing a full-length album with a similar theme?
Joshua Morse: It was surprisingly easy. Once I got all the equipment set up the way I wanted, it was just fun to work on. It was as if I only had to worry about the music, without worrying about the production alongside it. I would definitely consider releasing a full-length album in this theme.
Chris: As with several other fan arrangers, you've also made some works for the indie games Spaciusand Anna's Ice Cream. Could you tell us about your works for these projects? Do you one day hope on becoming a full-time game composer or are you mainly doing these projects for fun?
Joshua Morse: I was part of Spacius! because of my good friend Richter. I'll be working with him more in the future, for sure.
Sadly, I've lost hope in becoming a full-time game composer for the time being. I don't think that my natural style lends itself very well to American gaming enough for me to go full-time. Though, if you throw me overseas to South Korea with ESTi, you've got my hopes up again!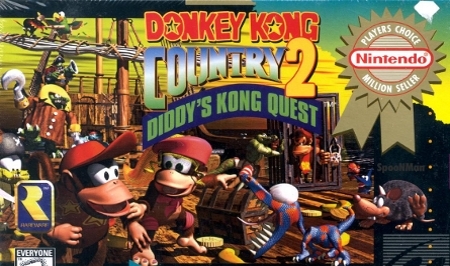 Chris: I also hear that you're working on several other arrangement projects with OneUp Studios in the future. Can you tell us what you're working on and give us a hint to expect?
Joshua Morse: I'm working on several projects at the moment with the Bad Dudes and OverClocked ReMix. One of them is Serious Monkey Business, an OverClocked tribute to Donkey Kong Country 2featuring both a team of experienced fan arrangers and the original game composers from Rare.
I am also participating in a Christmas video game music arrangement collection and a possible Mega Man 9 tribute. As for a secret project, here's a hint: "30 seconds into 3 minutes". That's all you get, for now.
Chris: Thanks a lot for taking the time to talk with us today. Is there anything else you'd like to say about Sonata of the Damned? Would you like to leave any messages do your fans around the world?
Joshua Morse: Not a problem. Thank you for taking the time to interview me. To the fans: thank you for listening!
Please visit the Castlevania: Sonata of the Damned Official Website to download the album for free. Many thanks to Joshua for his time.
Posted on November 23, 2009 by Chris Greening. Last modified on March 2, 2014.