Chrono Trigger and Chrono Chross orchestral albums and concerts coming this fall
Following the pattern of last year's NieR orchestral albums and concert, Square Enix has announced a set of orchestral albums and a concert series for the music of Chrono Trigger and Chrono Cross. There is no word yet on arrangers or tracklists for the project, but the original composer, Yasunori Mitsuda, will supervise the arrangements. This new set of albums and concerts is separate and distinct from the already-announced Chrono Cross concert series to be held in Japan in November.
Both Chrono Trigger and Chrono Cross will receive a separate orchestral album release with eight tracks each. A special box set will also be available for purchase, which will include a bonus disc of four arrangements that are exclusive to the box set. The physical standalone albums will retail at 3,300 JPY (~$30) each, while the box set will retail at 8,000 JPY (~$74). All three will release on September 7, 2019, and are available to be pre-ordered now. There is no word yet on a digital release, though last year both of the standalone NieR orchestral albums received international digital releases, while the bonus disc arrangements remained exclusive to the physical box set.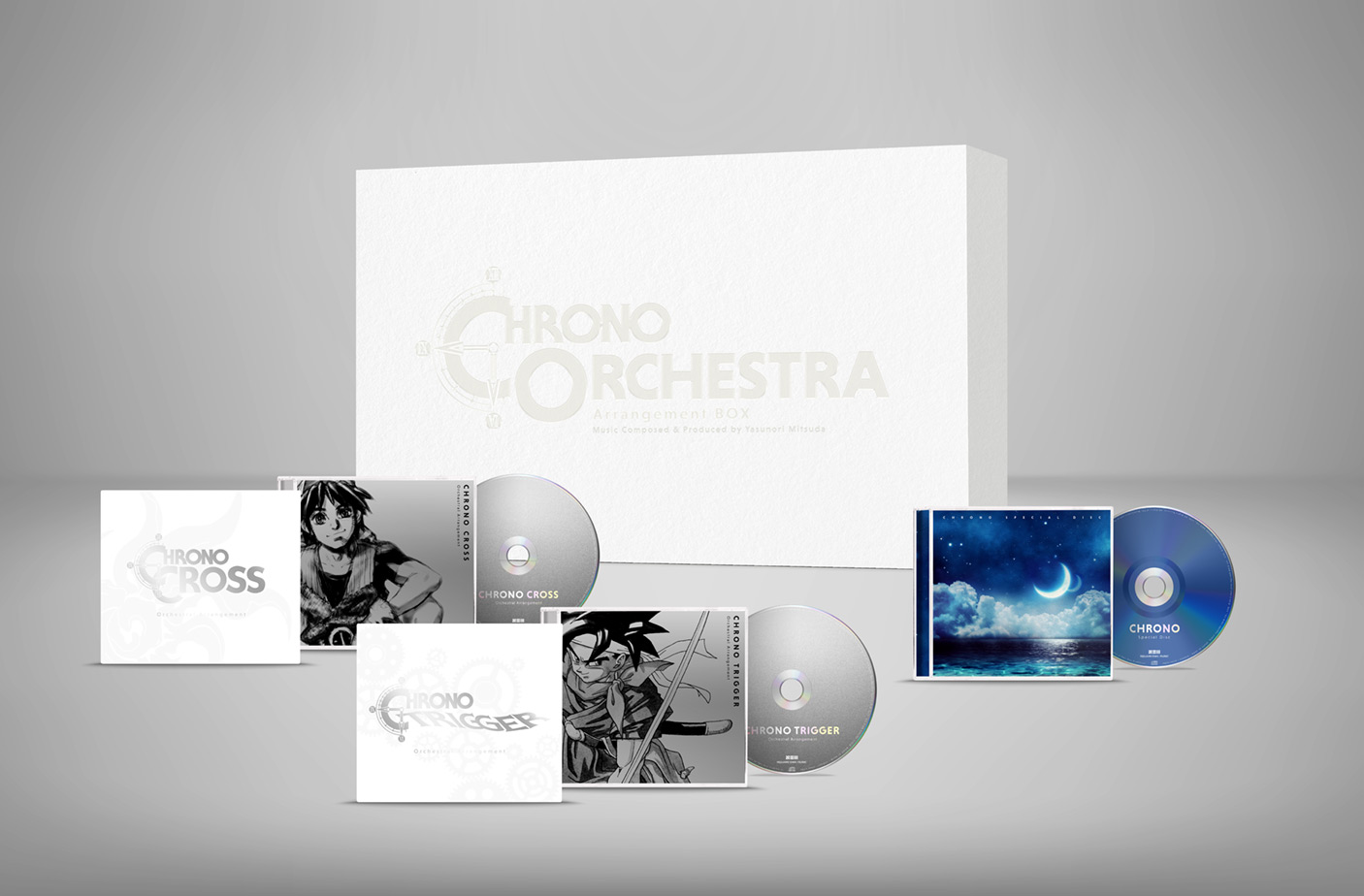 Concerts will be held in Osaka on September 7, 2019 and in Tokyo on October 27, 2019. Although no setlist has yet been announced, the program will likely draw from the two main orchestral arrangement discs, with perhaps some new or modified arrangements, as the NieR orchestra concerts had done.
Update: Mitsuda's official PROCYON STUDIO tweeted many images from the recording session with the Tokyo Philharmonic Orchestra for the albums, which show Kosuke Yamashita, Mariam Abounnasr, Daisuke Shinoda, and Tomomichi Takeoka as arrangers, all of whom worked on the NieR orchestral albums.
Update 2: Square Enix has released a promotional video for the albums, with snippets of recordings.
Posted on July 4, 2019 by Tien Hoang. Last modified on August 30, 2019.