Craig Stuart Garfinkle Interview: 25 Years of Dungeons and Dragons
Even if you have never heard of Craig Stuart Garfinkle, you certainly would have heard his music. Whether trailers for Star Trek, sequences for WWF, or shows for top comedians, the composer's music has been adapted for all sorts of purposes. However, he is best known to score listeners for his extensive works in the fantasy realm: ranging from classic audio discs for Dungeons and Dragons titles, to high-profile contributions to the Warcraft, Fallout, and Baldur's Gate series. 
In this interview, Craig Stuart Garfinkle gives his perspectives on scoring for the 'Dungeons and Dragons' genre, placing special focus on his roles in World of Warcraft: Warlords of Draenor and Baldur's Gate: Dark Alliance II. The artist proves a humble but inspiring interview subject, providing colourful insights into his experiences and insightful tips on how to prepare for a life in the industry.
Interview Credits
Interview Subject: Craig Stuart Garfinkle
Interviewer: Chris Greening
Editor: Chris Greening
Coordination: Chris Greening
Interview Content
Chris: Craig Stuart Garfinkle, many thanks for taking the time to talk to us today. First of all, could you tell us about your journey to becoming a composer in the music for visuals sector?
Craig Stuart Garfinkle: Honestly, from my earliest memory of what I wanted to do with my life, I knew I wanted to write music for orchestras. Orchestral music always spoke to me in a mystical way that painted colours in my mind.
As a young child my parents made me take piano lessons but I would never practice – at least not the assignments. Instead I would sit for hours at our piano improvising my own tunes and studying how notes went together – unaware that what I was doing was teaching myself music theory. To this day I am a horrible piano player because I never really learned how to play properly.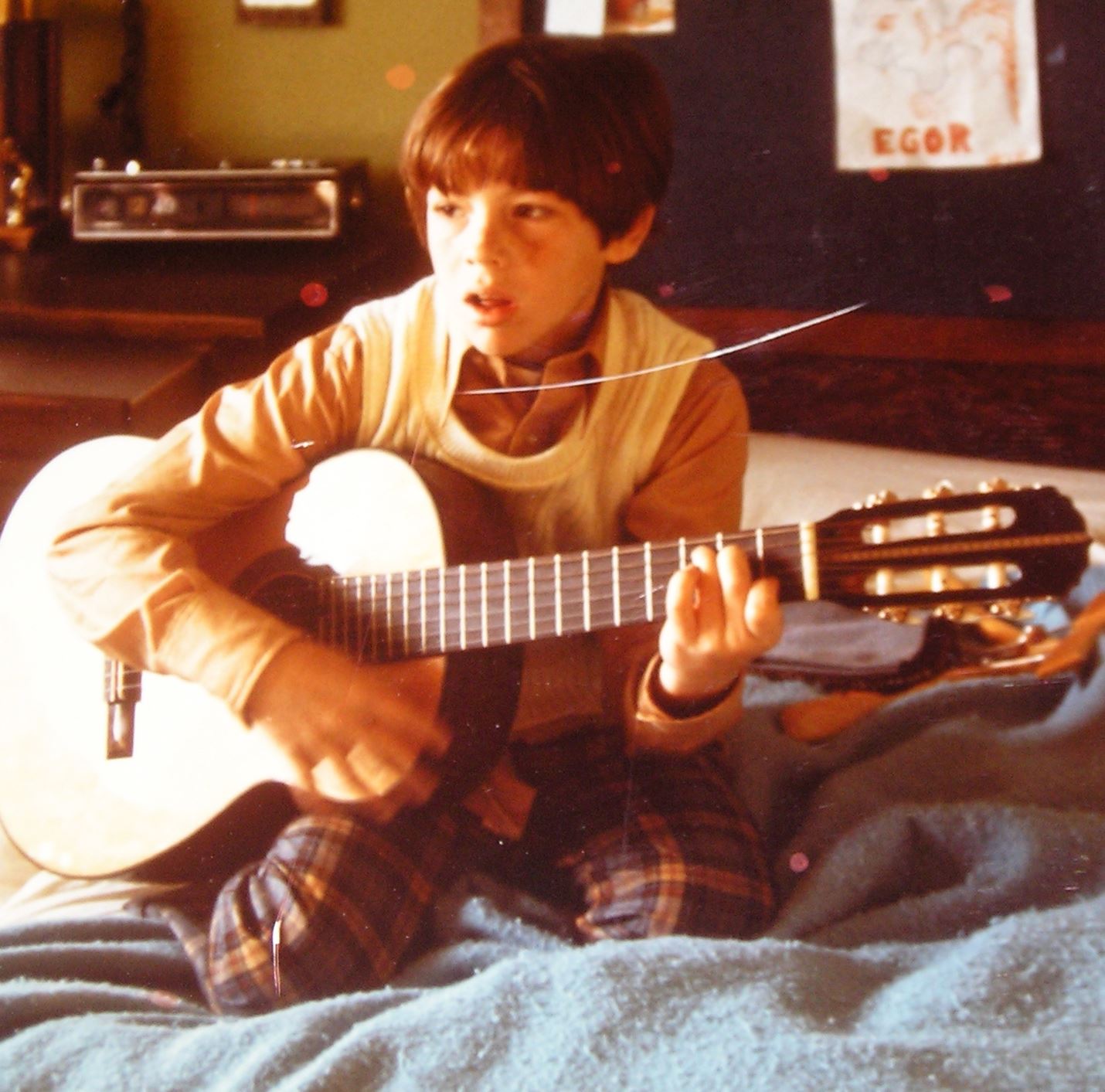 At age 8 or so I picked up the guitar and that really clicked with me in a way the piano had not. I practiced furiously! When I was 13 and studying for my Bar Mitzvah, all I wanted was a Les Paul Custom! I begged my parents saying, "If you let me spend my Bar Mitzvah money on this guitar, I'll play it for the rest of my life." That Les Paul is still my number one instrument – I play it almost daily.
In high school, I was so blessed to have gone to a public high school in the suburbs of Chicago that had an excellent music department. There were three jazz ensembles and a symphony orchestra and because I played bass in the orchestra and guitar in the jazz ensembles, I had at least two hours of music per day each week. What a gift this was. I also must credit the two great teachers I studied with there, Roger Mills (jazz) and Phillip Smith (orchestra). And although at times our jazz teacher's techniques were just this side of the movie Whiplash, I know that because of what he taught me, I have been able to compete at an international level and succeed. Thanks Roger!
Also in high school was when I first experimented at composition, writing charts for the big band and also writing the music for the student musical – two years in a row. It was at the second of these musicals that I think my parents finally gave up on the idea of my becoming a doctor or a lawyer.
Chris: After these experiences, I assume you received extensive education at university?
Craig Stuart Garfinkle: Yes. The Indiana University School of Music followed where two other great teachers guided me. David Baker and Dominic Spear who ran the jazz program. Even though I was just a freshman, they let me take all the advanced jazz classes and play in the ensembles. It was David Baker who said to me in my sophomore year, "I know you want to write for films, and as much as we can use you here, you really need to go to Los Angeles if this is what you want to do."
David also told me, as a guitarist, there was a school in Los Angeles called GIT (Guitar Institute of Technology) that I should attend. At the time, GIT had the greatest guitarists in the world all on staff ‒ Robin Ford, Joe Pass, Joe Diorio and more. At GIT, in addition to the established legends, I really clicked with a brand new teacher there, Frank Gambale (who has since taken his place among the other legends). He had just graduated the year before and had joined the staff. I heard him play once and that was it – I knew he was the teacher for me. I stuck by him for the next year, trying to learn everything I could from this genius! To this day Frank is a great friend.
I finished my formal education at UCLA where I studied with another legendary individual, composer David Raksin. David was not just a great mentor and friend, but moreover, he was my direct connection to the golden age of film scores, where melody, orchestration and harmony could really be explored and pushed. Whenever I want to listen to music that thrills and challenges my musical intellect, I'll put on David's music (see here).
OK, I've twittered on a bit here – but let me explain why. If anyone out there is a young composer, seriously thinking about making a career out of music, the best advice I can give is find great teachers and study your ass off. I am an absolute product of all the great teachers I've had and I don't know what I would have done without any of their guidance.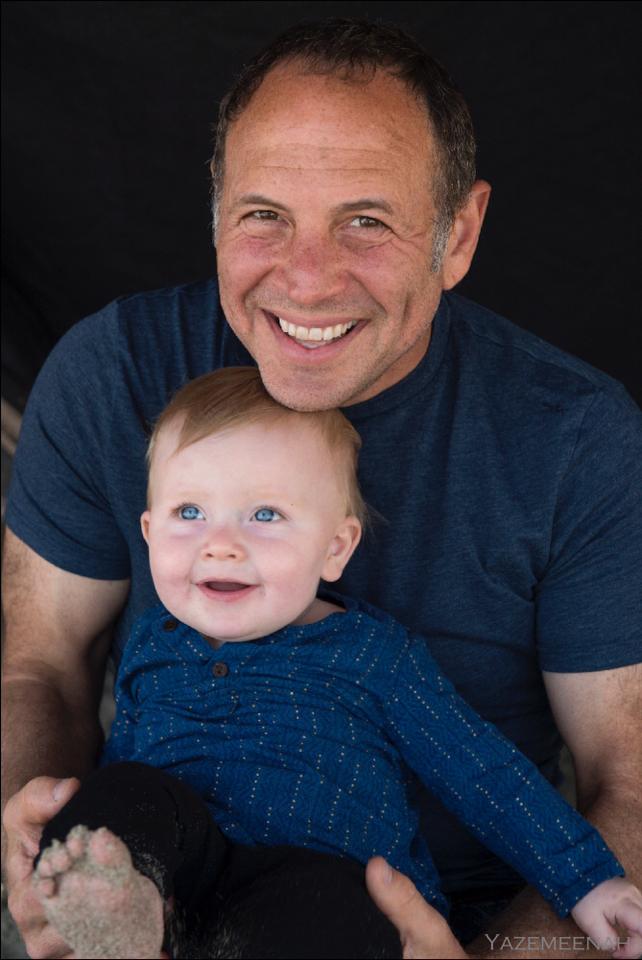 Chris: Spanning three decades, your portfolio includes numerous highlights: scores for numerous films and television documentaries, multiple collaborations with comedian Dane Cook, and even contributions to WWF, The Office, and Dancing with the Stars. Looking back at your career, what contributions are most important for you and why?
Craig Stuart Garfinkle: Without a doubt; World of Warcraft; Warlords of Draenor. What a dream job this was! For a composer who simply wants to hear his music performed and shared, there is no better way to play to the entire world than being a part of such a brilliant franchise as World of Warcraft!
Not to say there weren't real challenges. Eimear and I had just had our little boy Eliam, so we were the negotiating the logistics of being sleep deprived new parents while tackling the tremendously difficult task of producing highly technical game music. The process nearly killed us. Fortunately we had the unconditional support of Russell Brower who emotionally and artistically gave us the strength we needed to succeed.
Chris: We are interested in how you became involved in the scoring of the Warcraft universe. How did you bring your musical voice to the score while still respecting the wider Warcraft universe?
Craig Stuart Garfinkle: As mentioned, Draenor was an amazing experience – the highlight of my career. Between Russell Brower, Neal Acree, Clint Bajakian, Sam Cardon, Edo Guidotti, my wife Eimear Noone, and myself, almost 9 hours of original orchestral music was created for the game. Under Russell's direction, we all were encouraged to contribute our unique voice, but the score still feels cohesive to the whole of the project – such is Russell's creative genius as music director.
How did I come to work on the game? As with all projects of this stature, it takes years of friendship, trust and a bit of luck defined as opportunity meeting preparedness. Another huge factor was that my wife Eimear has been conducting Blizzard's scores for years and I have attended countless sessions as just an observer, and moreover a fan. By the time the opportunity to write was presented, I was well familiar with the entire Blizzard team and their music. It's a brilliant group of composers who I simply adore as friends as much as for their music.
Being invited to join their ranks, to add "World of Warcraft" to my composer title… I never expected it. I was beyond thrilled to be asked.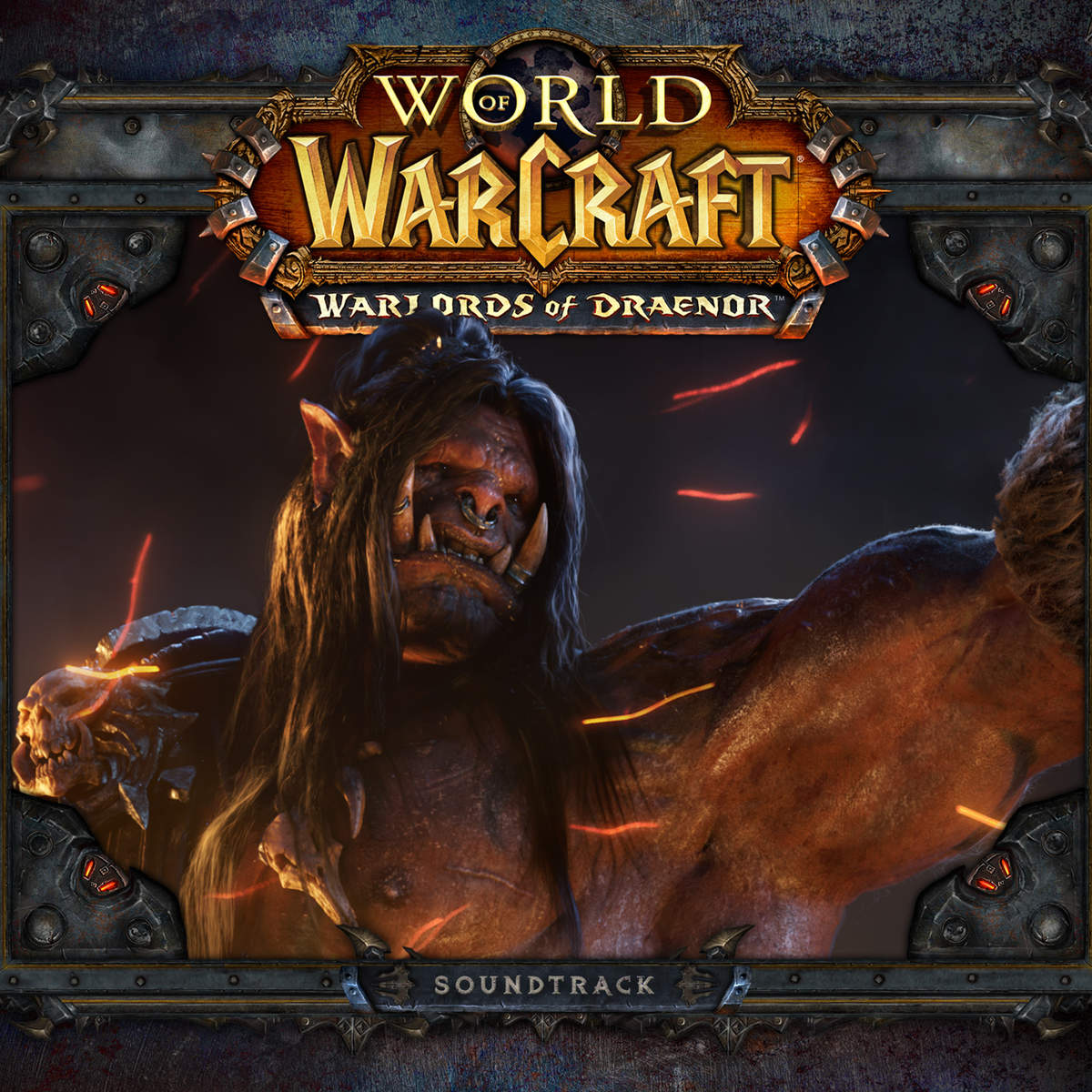 Chris: A long-timer in fantasy projects, you have been a composer of 'Dungeons and Dragons' games since Ravenloft. Could you share with us how you developed a sound for this fantasy lore? In particular, we'd love to hear about how you approached audio discs such as Planescape.
Craig Stuart Garfinkle: Wow, you have done your research! I was so fortunate to be introduced to Flint Dille, who wrote and directed those games, right out of UCLA. I had composed a few small jobs for him when he started writing and directing the TSR Dungeons and Dragons games, so he brought me along for the ride. I think I composed 13 games in all, each with about 60 minutes of music.
Planescape was the definite highlight of that tenure with TSR Dungeons and Dragons games. In hindsight, it's the score that I also think best holds up as by the time we got to it (one of the last ones) I finally figured out what the hell I was doing. Additionally, I think we also had the most time for that game – the rest of the scores were a blur of all nighters and impossible deadlines.
What I hear in the rest of my scores from that period is music that I want to reproduce using modern technology and live instruments. The compositions have such potential, but back in those days our music production tools were "flint stone knives" compared to the "diamond edged scalpels" we have now. But as I said, that period is such a blur, with no time to craft anything – it was all seat of the pants composing and more survival than conscience development.
I have all the music on DAT tapes somewhere – but I don't even have a DAT machine anymore. I'd be curious to re-visit the scores now and then I might be able to answer the question! DAT machine anyone?
Chris: You have also translated your success in this genre to the video game sector, notably with Terror T.R.A.X. and Dark Alliance II. Could you share with us how you adapted your sound for this medium? What were the unique opportunities and limitations presented in composing for video games?
Craig Stuart Garfinkle: I love in-game music because unlike all other medium I work in, films, TV or trailers, etc., game music's phrasing and development isn't dictated by a pre-existing image (unless you are composing for a cinematic). Themes get to breath and evolve more musically because you aren't trying to hit a certain visual moment with a certain musical phrase or gesture.
As for adapting my sound, that's a little more esoteric. So often when working in medium other than games there is this fear of overstepping the picture. The result is that, all too often, successful film scores when played on their own are less dramatic, less thematic… they are one step shy of being all-consuming as the image dictates shyness.
Conversely, when working in the games, the images and the stories are so massive; they allow a greater dynamic and emotional range. In this way, as much as I love writing for films, I know that when I am writing for a game the highs will be higher, the lows lower, and overall, the music will be more powerful.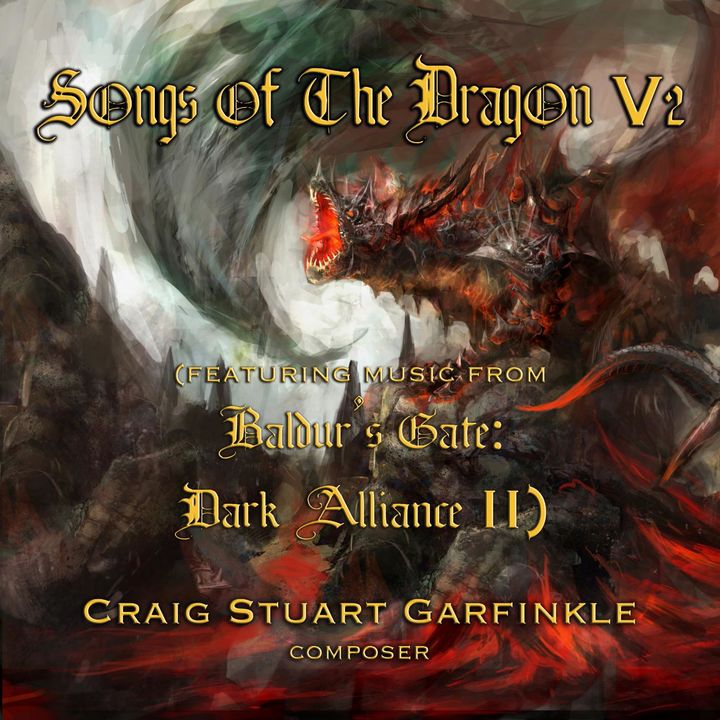 Chris: Dark Alliance II was due to be recorded with full orchestra, but this was scrapped when the developer faced financial difficulties. Did these limitations significantly affect you? How did you approach implementing the score in light of these unexpected setbacks?
Craig Stuart Garfinkle: Significantly effect me, oh my god yes – emotionally, financially, everything! I was devastated by what happened on that score. Also devastating was losing a great client for whom I had scored a number of projects without them having any financial issues. There was every indication that I would have continued composing for them. To have them go out of business was a real shock! [Editor's Note: Black Isle Studios was closed due to Interplay Entertainment approaching bankruptcy]
Just to clarify: it wasn't Interplay's intent to use live orchestra, that was my intent! By the time I got to Dark Alliance II, I was sick and tired of hearing my scores played by me with my samples. I was dying to hear the music with a real orchestra played by brilliant musicians and I was willing to spend my entire fee on the production to make that happen.
When Interplay got into trouble, all those plans went out the window. So instead of the live orchestra, what I intended to be "mock-ups" ended up in the game. The music was still good and the fans responded positively, but what I heard in my head was simply so much better!
Chris: Your music for the 'Dungeons and Dragons' genre is featured in the 'Song of the Dragon' albums. Could you share with us the story behind these albums? After a decade-long wait, what led you to finally self-publish the music for Dark Alliance II in the second volume of this series?
Craig Stuart Garfinkle: There are a few positives I can point to in regards to my Baldur's Gate experience and this is one: Because of the way things played out, I retained the rights to my music and was able to reproduce and release the music on my own using modern technology. It's still not what I hear in my head with an orchestra, but it comes a lot closer. The live orchestral version might have to wait until I win the lottery! I still would love to hear the score that way!
Chris: Over the years, you have also scored numerous trailers for feature films, among them Star Trek, Spider-Man, Harry Potter, and Sin City. Could you brief take us through the purpose and process of creating music for trailers?
Craig Stuart Garfinkle: The process of composing for a trailer would fill an encyclopaedia – and three quarters of the text would have nothing to do with writing music. There is no higher-pressure musical task than having a 100+ million dollar film riding on the success of a 2-minute trailer that has your music in it. The music you compose is not just studied under a microscope, but an electron microscope!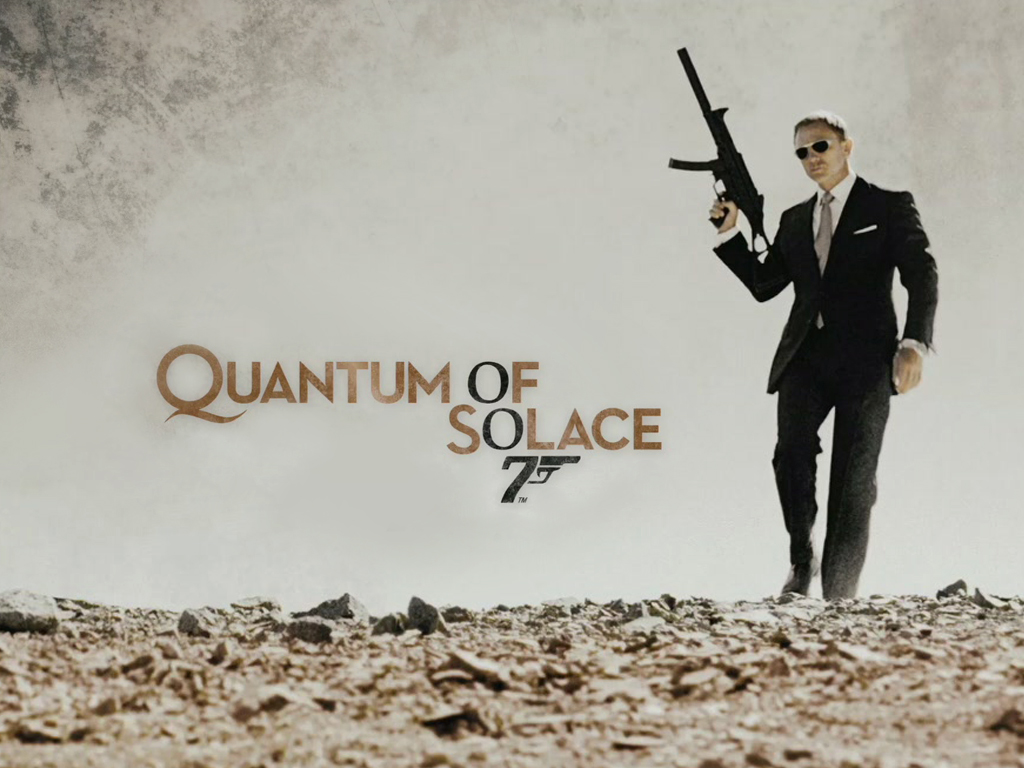 Most of the time when I was hired to compose for these trailers, it was because the trailer's producers had cut in a piece of music that was simply too expensive or unavailable for license. An original piece would have to be written such that it matched and exceeded the original piece emotionally, on energy level, harmonic context, and more. As the composer, I started with an uphill battle as the piece I had to replace was always an iconic beloved composition by some eminent composer – a rather humbling experience. Often there would be dozens of drafts. Seemingly hundreds of ears that had to be pleased – all of which had their own opinion and input.
I always say that, in order to survive the crucible of original trailer music, you have to enjoy the process of finding the best musical solutions to all the crazy and often conflicting instructions. You have to enjoy this as much as composing the music or you'll be emotionally devastated. You also have to be OK with failing every now and again knowing that sometimes you might put your heart and soul into a piece and still have it thrown out at the last minute.
The best part of writing these trailer pieces? Getting paid to study these iconic compositions, of every possible genre, at such a microscopic level that I could succeed in replacing them with an original piece – an impossible task that seemed miraculous every time. I jokingly call my trailer period my advanced doctorate in composition and music production!
Chris: Looking back at the 140+ trailers you can composed, what were the highlights for you?
Craig Stuart Garfinkle: My favourite trailer? The 007: Quantum of Solace video game trailer, which was also featured in the game (download it here). I produced the music at the direction of the brilliant Simone Benyacar, head of music at "The Ant Farm." The trailer, even though it wasn't my original composition, let me take advantage of all my skills from my jazz writing to my electronic techno production, to even my guitar playing. It was heaven every minute!
Chris: In order to be involved in so many productions, from films to games to albums, you must be excellent at scouting for projects. For all those aspiring composers out there, could you tell us what have been the keys to your success? How have you made such an impact over the years in a range of industries?
Craig Stuart Garfinkle: I am a huge fan of my fellow composers, directors, artists, and creatives in general. I thrive on learning from these brilliant individuals – and I would be happy every day of my life if I could simply spend each moment collaborating to bring new visions and sounds to the world. I'd like to think that when I meet new potential clients that this is what they see in me. This is why I might get chosen.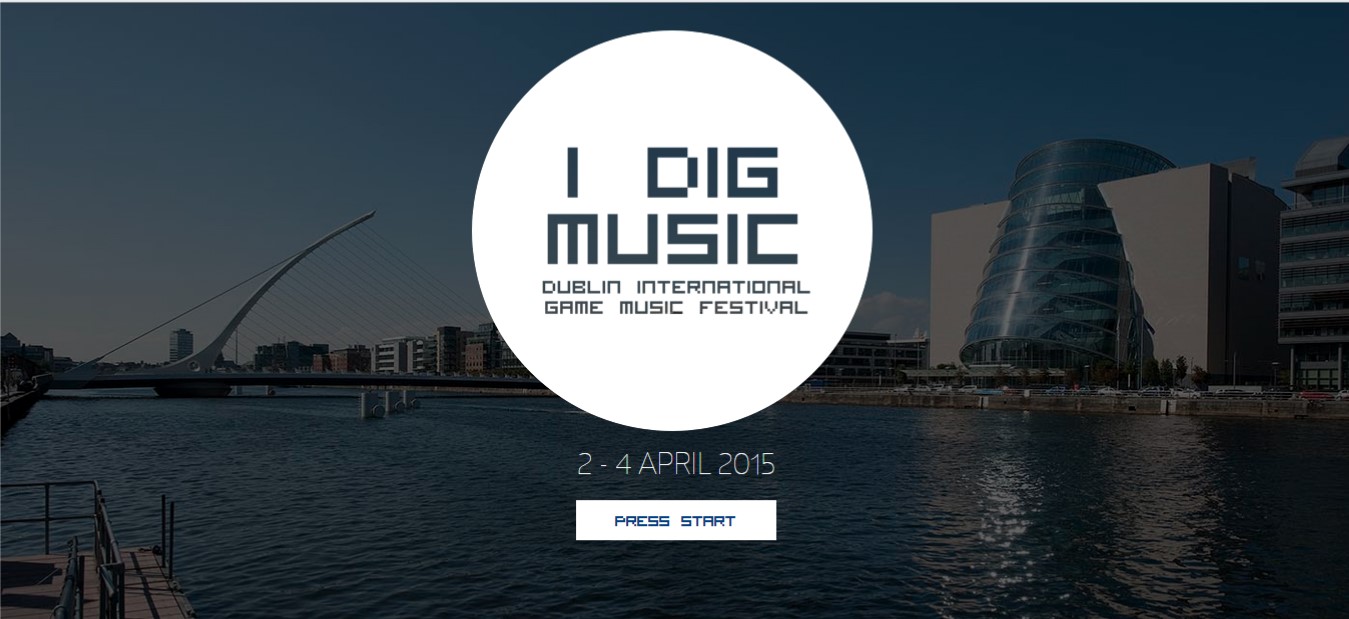 I also pride myself in really having studied my craft on every level. In addition to a lifelong study of music, I also took screen writing classes and directing classes. I learned to be an editor, a director, a producer, an audio mixer – all skills that as a composer let me communicate better with my fellow creatives.
Other than that, I believe my most valuable quality is being resilient. I hate to sound like a harbinger of negativity, but before committing oneself to a life in the arts one needs to understand that for every successful film, there are dozens that don't earn back their budget. For every successful TV show that makes it to the air, there are 20 pilots that failed and 100's of scripts that never even got made. Yes, it hurts like hell when a series gets cancelled or a film goes away but you can't let that stop you. For me, the career is just like a game of whack-a-mole – just keep bouncing back!
Chris: You're also extensively been involved in education and outreach programs, notably as an instruction of film composition at UCLA. Could you elaborate on these roles? What do your education and outreach programs entail?
Craig Stuart Garfinkle: I love teaching. For me, teaching is playtime where I get to share everything I have learned with great minds that are hungry to learn. Teaching has always been a huge part of who I am – I guess that's a refection of all the great teachers that I have had – that I credit with my own success.
In hindsight I realize that the greatest benefit for me (or anyone) in having to teach a craft is that, in order to instruct others, you have to be able to codify your process to yourself. So much of what I do, when I am composing, is stream of consciousness, heat of battle, brute force composition – where in the moment I have no idea what I am doing. Only in hindsight, when I am trying to explain to others how something was done, can I find the structure and determine the clarity of the path I was on. But when I'm on the path, I can't see the road ahead.
That said, with the birth of my son I have taken a temporary hiatus from teaching. Maybe when he's out of diapers I'll return. I do miss it.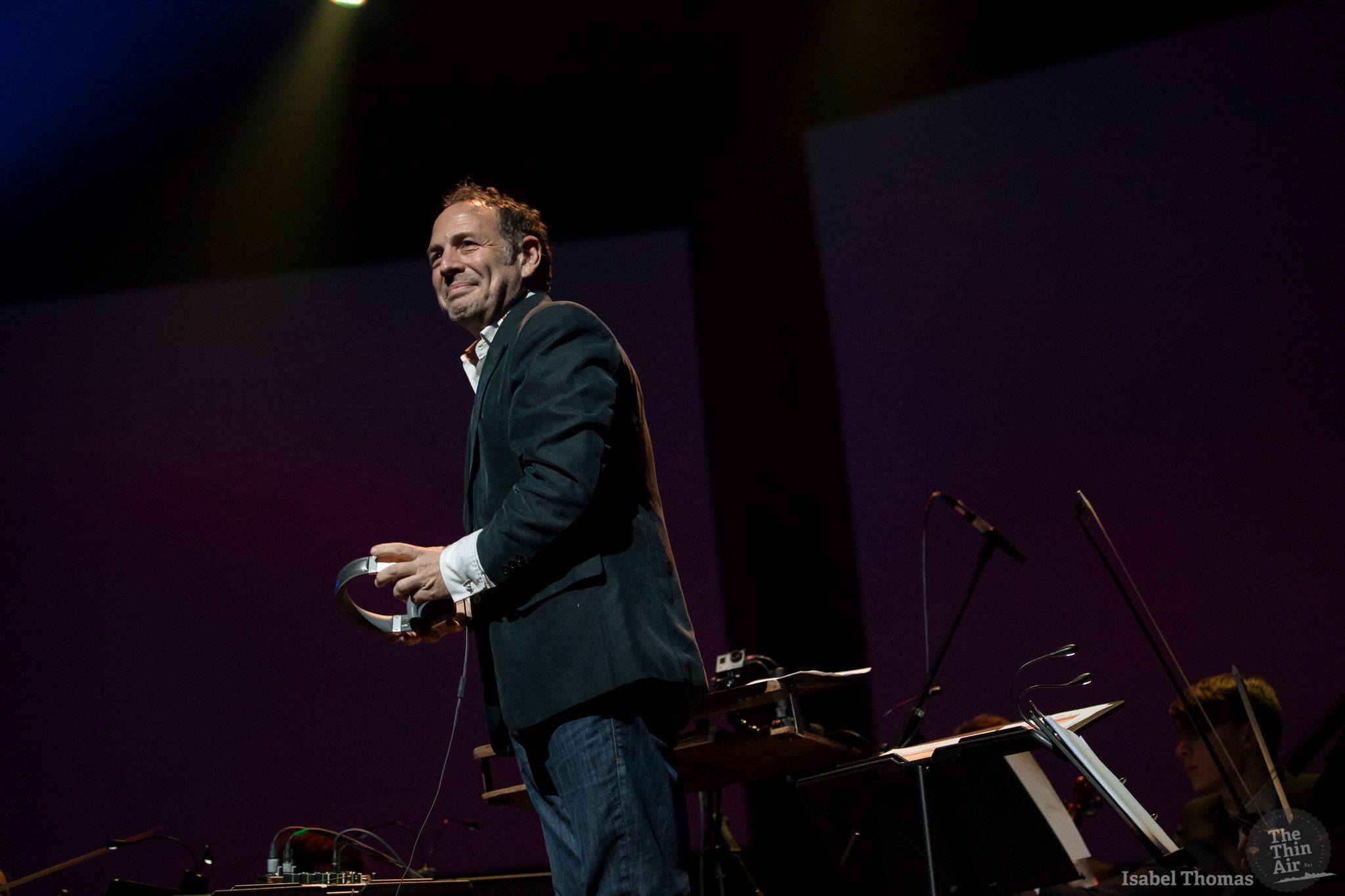 Chris: On a similar note, together with your wife Eimear, you also recently organised the Dublin International Game Music Festival. Could you tell us more about the concept and line-up of this three-day event? What performances and events during the festival were most satisfying for you?
Craig Stuart Garfinkle: What a great few days we had! The basic concept was so simple: Let's get all our favourite composers together in Dublin and throw a great party – but the kind of party we would want to attend ourselves.
The Spoony Bards, for example, performed their specialized "hard rock" versions of game music. Then there would be a lecture on game music technology. The Triforce Quartet followed the lecture, playing their string quartet versions of game scores. Then our visiting composers listened to and critiqued submitted scoring demos from local composers… For me, as both student and teacher, this was heaven.
In this way, the festival was a wonderful balance of musical performances by ensembles specializing in video game music and educational seminars presented by our visiting game composers. The festival culminated in a special performance of Tommy Tallarico's orchestral touring show Video Games Live, where each of the composers that had spoken at the festival conducted one of their own works with the 104 members of the National Youth Orchestra Ireland.
Our biggest problem now is figuring out how to top it next year!
Chris: Glad to hear it will be back! Many thanks for your time today, Craig Stuart Garfinkle. Is there anything else you'd like to say about yourself or your music? Do you have any messages to your fans around the world?
Craig Stuart Garfinkle: Just that I feel blessed to be able to share with everyone the music that I love and am grateful for the support from groups such as Game Music Online for being such wonderful champions of game music. Keep up the great work!
Posted on April 21, 2015 by Chris Greening. Last modified on April 21, 2015.