Eimear Noone Interview: iDIG festivities
This weekend, iDIG is bringing game music to Ireland, with a series of concerts, panels, and workshops for aspiring musicians and game audio enthusiasts. Eimear Noone, original conductor of the Legend of Zelda: Symphony of the Goddesses orchestral tour and one of the composers on the recent World of Warcraft: Warlords of Draenor is one of the lead creative minds behind this festival.

In this email interview, Eimear Noone reponded to some of our questions about the inspiration behind iDIG, and how it is has progressed since its premiere in 2015. Not only does the festival feature some top-notch composers from all over the gaming industry, but it offers a good number of places for musicians to learn from and make connections with those same composers.
Interview Credits
Interview Subject: Eimear Noone
Interviewer: Emily McMillan
Editor: Emily McMillan
Coordination: Emily McMillan
Interview Content
Emily: What was the process like putting together the first iDIG?
Eimear Noone: iDIG is such a passion project for my co-producer Craig Stuart Garfinkle and I, so we've been working like maniacs and going beyond the call of duty (pardon the reference!) to bring an idea we believe in to this amazing audience.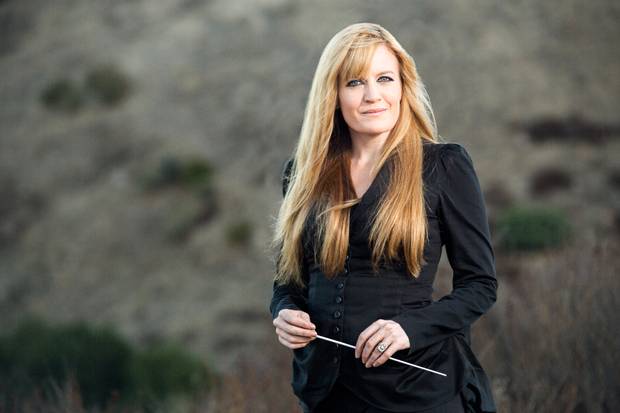 Emily: What's going to be different this time around? What will be staying the same?
Eimear Noone: This year we're launching our "Celtic Link" album, which features Zelda themes performed by some of Ireland's finest traditional musicians in the DIT Irish Traditional Music Ensemble.  World of Warcraft director, Terran Gregory is coming to share his wisdom with the crowd at the expo in a Q+A session.  We're doing a special screening of the documentary BEEP: A History of Video Game Sound.  We have a game jam where competing teams have to create and game in real time and have the audience vote on it (no pressure!).  We're presenting over 20 indie games from Irish game developers including an interview with Alan Duggan, creator of up-coming RPG Runes of Aran.
The festival concludes with a very special performance of Video Games Live with Irish superstar Jack L and indie heroine May Kay from the Dublin band Fight Like Apes. We're also doing the premiere of our newly finished crowd-created #HaloOrchestra with video cameos by composers Marty O'Donnell and Michael Salvatori.
Here are just a few of the fun things coming up:
Blizzard Entertainment's audio director Russell Brower is back this year and will conduct music from Hearthstone and WoW, and will present the trailer for Overwatch!
Blizzard composer Neal Acree is giving the European premier of music from his brand new score to Chinese game "Revelation"
Boston legend Triforce Quartet is back!
Emily: One of the major attractions of iDIG is Video Games Live – what initially brought VGL and Tallarico to the festival, and what inspired you to use the National Youth Orchestra of Ireland as your musicians?
Eimear Noone: I've been conducting a lot for VGL over the past two years and Tommy is one of my best friends, so there was some arm-twisting involved! As for the NYOI, I thought of myself as a young musician in Ireland, and how cool it would have been to be conducted by the likes of Russell, Neal and Christopher Tin, arguably some of the most famous composers in the world of VGM.
Also, how inspiring is Tommy Tallarico if you're a young musician?!
Emily: A couple of the groups involved, the DIT Irish Traditional Music Ensemble and the NYOI, are high-caliber musicians but not necessarily native to the game audio community. How is the process different for bringing in more classically or traditionally focused musicians?
Eimear Noone: It's fun for me to see the surprise on their faces when they get "the treatment" from a video game music audience.  This is the most loving and appreciative audience you can possibly play for. I think Irish musicians are starting to realize how great a world VGM can be.  This year we have a professional orchestra of some of my dear friends with whom I have a long musical history – in some cases, back to elementary school!
Emily: There are a lot of opportunities geared towards musicians in Ireland who are looking at breaking into the game audio world. Can you talk a little bit about these opportunities?

Eimear Noone: The game industry in Ireland is still a fledgling one.  We're trying to help change that, by raising awareness of talented Irish developers at a government level.  There are so many opportunities to learn about VGM and take part by performing at iDIG.  We're hoping that the number of performers from both Ireland and world-wide will grow with the festival. Also, we'll have an amazing demo derby for emerging VGM composers – adjudicated by our panel, Russell, Craig, Neal and I and the tech and conducting masterclasses!  There's so much talent here and it needs and deserves to be regarded as and treated as an industry.
Emily: Clearly, this festival comes from a deep love of Ireland and Irish culture. What was the reaction like from Irish attendees, as well as international travelers after the 2015 iDIG?
Eimear Noone: Well, the whole thing is inspired by Irish gamers I met in the signing line after some VGM concerts I conducted at the Sydney Opera House a few years ago.  I saw so much young, qualified talent that had left Ireland and I had the idea of creating an event in Ireland that could help bring people in the game industry together inside of a festival with lots of great music, fun and camaraderie!
Emily: What are you most looking forward to for this year's iDIG?
Eimear Noone: That's really difficult!  As a composer, it's performing my piece "Malach" from WoW: Warlords of Draenor for my family, as a conductor it's performing Christopher Tin's "Baba Yetu" from Civilization IV with the amazing Jack L. and Austin Wintory's score from Journey with May Kay.  I'm looking forward to conducting an orchestra of old friends and having some of my dearest friends over from Europe and the US for great music and a pint of Guinness!
Posted on April 30, 2016 by Emily McMillan. Last modified on May 3, 2016.