Bear McCreary gives new God of War details
Bear McCreary, an Emmy winning composer, recently sat down with Billboard to discuss his role in the new God of War game, that went gold earlier this week. The ambitious score contained a full orchestra as well as two separate choirs; a 22-singer Schola Cantorum choir from Iceland and a 48-singer choir from Prague. The choir's are being led by Faroese vocalist Eivør Pálsdóttir.
The reason for selecting an Icelandic choir came from the use of Old Nordic dialects within the game. McCreary felt the only choice was Icelandic speakers, as Icelandic is the closest remaining language to Old Nordic. "What this meant was that by recording with an Icelandic choir, they could read the text and it would be pronounced correctly," McCreary tells Billboard. "This gave us an incredible edge."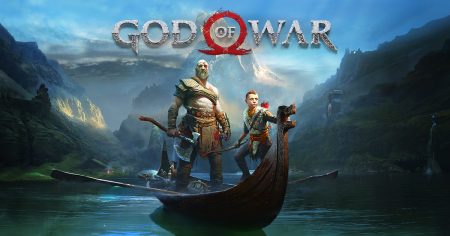 "I researched Nordic folk music, the way it sounds," continues McCreary. "I wanted to communicate something authentic. Rather than using traditional choirs recorded in London or Los Angeles, we went to Iceland. That's as immersed as I can get into the world of God of War, going onto these glaciers and experiencing it."
McCreary hopes that young people will be inspired by the score and convince them to "go and explore that kind of music. That would be amazing."
Posted on March 24, 2018 by Mathew Gallagher. Last modified on March 24, 2018.