Annual Game Music Awards 2013 – Artists of the Year

We are proud to present the winners in the 'Artists of the Year' category of the Annual Game Music Awards 2013. These panel-voted, officially-recognised awards provide a thorough and wide-reaching recognition of achievement in game music over the last year. The panelists have selected their choices by carefully considering the merit of the game music created this year — as art and entertainment, as part of in-game experiences and as part of stand-alone albums. Congratulations to all winners, runners-up, and nominees.
Outstanding Contribution — Eastern Composer
Tenpei Sato
2013 proved to be a very successful year for industry veteran Tenpei Sato, with the successive releases of Disgaea Dimension 2, Mugen Souls Z, and The Witch and the Hundred Knight. In each of these works, Sato demonstrated his personality, versatility, and attention to quality.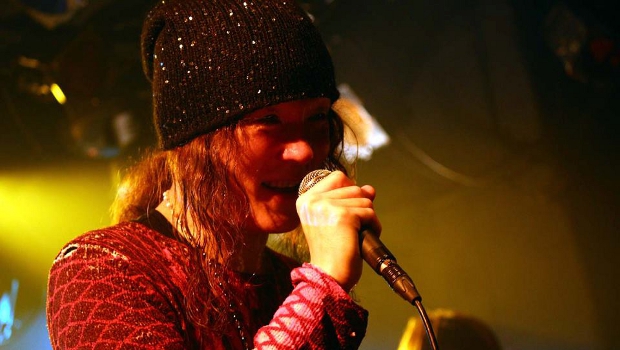 Runners-Up
Hiroki Kikuta
Rei Kondoh
Other Nominations
Chikayo Fukuda
Wataru Hokoyama
Yuzo Koshiro
Hideaki Kobayashi
Manabu Namiki
Hideki Sakamoto
Hitoshi Sakimoto
Outstanding Contribution — Western Composer
Peter McConnell
With his soundtracks for Sly Cooper: Thieves in Time and Plants vs. Zombies 2, Peter McConnell demonstrated his multifaceted musicality. He is a rare someone who can simultaneously offer bold, artistic experiments while still attracting popular attention through this strong melodies and humorous styles.
Runners-Up
Olivier Deriviere
Garry Schyman
Other Nominations
Lorne Balfe
Pawel Blaszczak
Jamie Christopherson
Jason Graves
James Hannigan
Grant Kirkhope
Borislav Slavov
Outstanding Contribution — Independent Composer
Zack Parrish
Coming from a small town in Tennessee, this humble, little-known composer has been producing incredible music for several years. His JRPG-inspired soundtrack for this year's Valdis City: Abyssal City was vast and memorable, while Windhaven is a beautiful addition to his discography.
Runners-Up
HyperDuck Soundworks
Jeff Ball
Other Nominations
Chris Christodoulou
Jonathan Geer
Jake Kaufman
Tomomi Teratani
Shoichiro Sakamoto
Austin Wintory
SHADE
Outstanding Contribution — Newcomer
Tangerine Dream
This ever-changing and innovative German electronic outfit have created albums, scored films, and performed concerts since their inception way back in 1967. But Rockstar North's decision to ask Tangerine Dream  to score gameplay sequences in Grand Theft Auto V was ingenius and the group certainly delivered the goods.
Runners-Up
Luke Esquivel
Gustavo Santaolalla / Yousei Teikoku
Other Nominations
Patrick Doyle
Brian O'Oliveira
Christopher Drake
Dalle Oldman
Kuniyuki Takahashi
Mind Tree
Outstanding Contribution — Breakthrough Artist
Jamie Christopherson
Jamie Christopherson is one of the few artists to have successfully broken into the American, Japanese, and Korean games markets. But it was his heavy metal vocal themes and cinematic score for Metal Gear Rising: Revengeance that really won him a huge international fanbase.
Runners-Up
Mick Gordon
Ryota Kozuka / Masayoshi Soken
Other Nominations
Jeff Broadbent
Wataru Hokoyama
Shota Kageyama
Oleksa Lozowchuk
Benny Oschmann
Ryo Nagamatsu
Outstanding Contribution — Soloist
Connie Talbot (Vocals) – A Tale Only Rain Knows (rain)
Who would expect such a young girl would have such a mature voice? A vocal interpretation of "Clair de Lune" could have been kitsch, but Talbot offered just the right tone to complement the piano parts and capture the lonely, impressionistic feel of Sony's Rain. 
Runners-Up
Emi Evans (Vocals) – Final Song (Drakengard 3)
Jack Wall (Various Instruments) – Hoedown Showdown (Lost Planet 3)
Other Nominations
Courtnee Draper (Vocals) – Will the Circle Be Unbroken (BioShock  Infinite)
Kanako Kokera (Vocals) – Pulse Towards Tomorrow (The Legend of Heroes: Sen no Kiseki)
Hijiri Kuwano (Violin) – Besaid Island (Final Fantasy X HD)
Melora Hardin (Vocals) – Ties of Joy (Leisure Suit Larry: Reloaded)
Roger Neill (Acoustic Guitar) – Civilization Falls (State of Decay)
Masaru Teramae (Electric Guitar) – Exceed! (The Legend of Heroes: Sen no Kiseki)
Gazan Watanabe (Shakuhachi) – The Age of Demons (Toukiden)
Outstanding Contribution — Ensemble
Philharmonia Orchestra – Chase Through Montmartre (Remember Me)
Whether the composition by Olivier Deriviere, the performance from the Philharmonia Orchestra, or the recording by John Kurlander, "Chase Through Montmartre" is excellent across the board. The Philharmonia made the chase sequence all the more memorable with their intense yet personal interpretation. 
Runners-Up
Eminence Artists – Light (Naruto Shippuden: Naltimate Storm 3)
The Late Night Jazz Orchestra – Larry Reloaded (Leisure Suit Larry: Reloaded)
Other Nominations
Brandenburg State Orchestra – The Voyage (Europa Universalis IV)
Capellen Orchestra – Main Theme (Company of Heroes 2)
Combichrist – Gimme Deathrace (DmC: Devil May Cry)
La Troupe Makandal – Freedom Cry (Assassin's Creed IV: Freedom Cry)
Music Creation – Ultima (Final Fantasy XIV: A Realm Reborn)
Nelson Mandela Metropolitan University Choir – Scramble for Africa (Civilization V: Brave New World)
Philharmonia Orchestra – Moon Crash (Dead Space 3)
Posted on April 21, 2014 by Chris Greening. Last modified on April 21, 2014.