Zelda wins GOTY, Best Audio at GDC Awards
The Legend of Zelda: Breath of the Wild has been named Game of the Year at the 2018 Game Developers Choice Awards, while also taking home an award for Best Audio, as confirmed on the official Game Developers Conference website.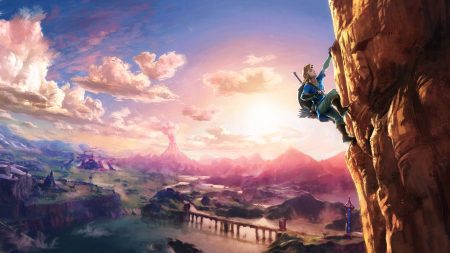 "Hajime Wakai and his team of talent are responsible for the amazing sounds in Zelda, and often theatrical sounds," Nintendo's spokesperson told GDC attendees upon receiving the award.  "So whether it's, for me, the sound of the wind blowing through that grassy plain, or the buzz of the insects that you hear when you're standing on a mountain at sunrise, Hyrule really feels alive in this game, and that has everything to do with sound design."
A stream of the Game Developers Choice Awards is available on GDC's official Twitch channel.  Other contenders for Best Audio at the included Cuphead, NieR: Automata, Hellblade: Senua's Sacrifice, and Horizon Zero Dawn.  Honorable mentions for the category included Super Mario Odyssey, Star Wars: Battlefront II, Resident Evil 7: Biohazard, Destiny 2, Persona 5, and Night in the Woods.
Breath of the Wild had previously won Best Audio at the Golden Joystick Awards as reported by the Daily Telegraph, and also received an award for "Original Light Mix Score, Franchise" from the National Academy of Video Game Trade Reviewers.  The game is also nominated for an award in the Music category at the 2018 British Academy Game Awards, slated to take place this April.  Learn more about the 2018 BAFTA Music and Audio Achievement nominees here.
The Legend of Zelda: Breath of the Wild will receive an official soundtrack release this April. Expect VGMO's full review of the soundtrack soon after that. In the meantime, learn more about the soundtrack and its various editions here.
Posted on March 22, 2018 by Reilly Farrell. Last modified on March 22, 2018.