The Witch and the Hundred Knights Original Soundtrack
Overview
The Witch and the Hundred Knights Original Soundtrack is the most recent soundtrack from Tenpei Sato for Nippon Ichi Software. Unlike their strategy RPGs, this game is more action RPG oriented. How does this affect the breakdown of the soundtrack in terms of music and does Tenpei Sato create a captivating listening experience?
Body
To start, it wouldn't be a Tenpei Sato soundtrack without a few vocal tracks. The opening vocal, performed by Masako Okochi, with backing chorus from Lilas and Tenpei Sato, "Majorelle, Magi Mahato," has a very distinctive flavor, akin to something that you might hear in the Disgaea series. It features a wonderful melody with plenty of brass, even if the main lead does leave a bit to be desired in terms of vocals, and a very mischievous atmosphere. "Magiaju," on the other hand, features the vocal talents of Emi Evans. Compared to other Tenpei Sato vocals, this one definitely stands out. It has a very playful sound, poignant violin harmonies, and a beautiful trip hop style beat. The best way to describe it is as Emi Evans' group, freesscape meets Tenpei Sato's charm. It is definitely one of his best vocal themes in recent years. Lastly, the closing vocal, "Always," performed by MIKI, is a fun pop tune with some beautiful backing chorus, a great guitar solo with piano accompaniment, and a fairly catchy melody.
The actual background music of the game features a variety of styles. "Witch's Temptation" features a very mysterious sound full of harp, ethereal, operatic style vocals, some woodwinds, and plenty of strings work, from the more emotional violin to plucked strings. It really sets the tone of the atmosphere of the game. Likewise, "Flautist's Scrawlings" is a mysterious woodwind led piece accentuated by ethereal vocals. While it isn't the strongest piece on the album, it is still an enjoyable listen. "Magical House" is a playful, mischievous tune featuring accordion, plenty of woodwind and violin harmonies and leads, vocal sections, and some nice rhythm as well. "Moon Wars," another stunning composition on the soundtrack, has a very haunting sound at times, thanks to the vocal work featured, while the classical piano and violin add a bit exoticism to the mix, giving it a mystifying sound as well.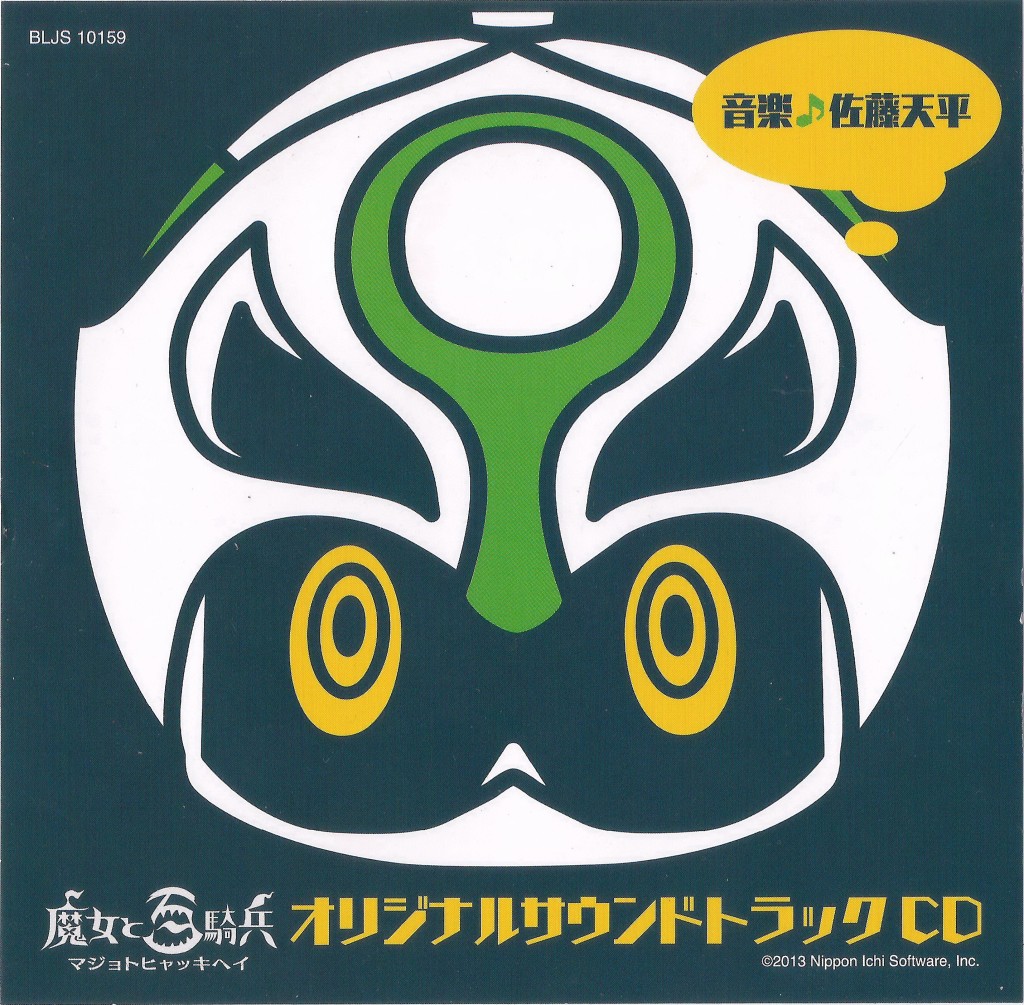 Of course, there are also plenty of more upbeat tracks featured on the album. "Pink" is one such track and is one of my favorite tunes on the album. It has a very jovial sound that really reminds me of a Gust soundtrack. The woodwind, accordion, and violin all help craft a very bright and peppy melody that is also quite catchy. Equally as impressive is the piano rendition of the theme, "Pink ~Piano~." Rather than keep the upbeat melody, the piano version is a much more somber and heartfelt affair. There is a certain air of pain in the tone of the piece, thanks in part to the slow tempo of the piece. It is a truly beautiful piece and one that really tugs at the heartstrings. "Gone with the Dust" is a bright and jovial piece that is reminiscent of Phantom Brave with its mix of accordion, violin, and woodwind melodies combined with a fun rhythm and some choral backing as well. "Mistral Morning" is a quirky tune with what sounds like a bagpipe led melody combined with an interesting rhythm in the percussion. "Rose of Hundred Wheels" gives off a Phantom Brave with its energetic woodwind and violin led melodies. I also really enjoy the choral backing featured in the piece and the tempo really helps accentuate the atmosphere of the piece.
There are also some more atmospheric pieces featured on the soundtrack, although they do have a melodic base. "Wanderer's Breath" is a very atmospheric piece with some beautiful Japanese elements in the flute melody. While it isn't the strongest piece, it does manage to create a nice contrast in tone to the more energetic themes featured. Likewise, "Labyrinth of Despair" is comprised primarily of haunting vocal work, eerie violin tones, and exotic percussion.  Presumably the final dungeon theme, "Church of Oblivion" is a sinister organ and choral led piece that really gives off a desolate air.
It wouldn't be a Tenpei Sato soundtrack without plenty of somber or heartwarming pieces either. "Smile Again" is one such tune with its violin, woodwind, and piano instruments that really creates a poignant and heartfelt sound. "Starless Night" is a very dynamic piece of music as the tone shifts as it progresses. The initial piano melody gives it a very hollow, somber sound while the orchestral elements that are prominent in the second half give it a slightly dire tone. "Maiden's Prayer" and "Regret" are primarily violin led. The former is a very heartfelt and melancholy piece while the latter is more mournful in tone with a tone of atmosphere.
The battle themes of the game are also quite fantastic. "High Five," which I presume to be a battle theme, is an energetic tune, albeit short, that manages to create a nice punch with its mix of guitar wailing and big brass sound. "Dear Metallica" is one of Tenpei Sato's best rock tunes on the album. It features a great energy, a nice mix of electric guitar, quirky synth lines, orchestral accompaniment, and vocal work. I imagine this is one of the boss themes of the game. "Long Lasting" is another rock tune with an exquisite tone. The interplay between the violin and electric guitar really make the track shine while the orchestral accompaniment really helps give it a grander feel. Lastly, "The Witch and the Hundred Knights, the presumed final battle theme, is a very powerful orchestral piece with striking choral and operatic notes, which truly define the piece, beautiful brass melodies, and a wonderful mixture of danger and hope.
Summary
While there is definitely some filler in the soundtrack for The Witch and the Hundred Knights, the overall listening experience is quite pleasant and the focus on more area themes as opposed to battle themes, due to the nature of the game, is also great. Those fans of Tenpei Sato who prefer a more rounded approach to his music, such as his standalone projects, compared to his Disgaea work may be more inclined to enjoy this soundtrack. It is definitely his best soundtrack of the past year and really manages to fit well in-game and be an enjoyable listening experience outside of the game.
Do you agree with the review and score? Let us know in the comments below!
Posted on February 23, 2014 by Don Kotowski. Last modified on January 17, 2016.