Wataru Hokoyama Interview: Born in Japan, Trained in Hollywood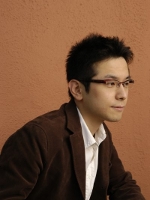 Wataru Hokoyama is a classically-trained composer of game, film, and concert works. He has recently achieved his career breakthrough by working on the safari simulation Afrika and the horror title Resident Evil 5. While both are very different games, they share musical scores that hybridise Hollywood orchestrations with African instrument instruments. Both scores received considerable critical acclaim for both their high quality production values and effectiveness in context.
In this interview, Hokoyama recollects his experiences on these scores in considerable detail. He also discusses his recent experiences alongside Eminence, arranging six game and anime items for A Night in Fantasia 2009 and conducting a small ensemble for Promise. He also discusses his film works, concert commissions, and symphonic band for the first time, while teasing about a major upcoming project.
Interview Credits
Interview Subject: Wataru Hokoyama
Interviewer: Chris Greening
Editor: Chris Greening
Coordination: Don Kotowski, Chris Greening
Interview Content
Chris: First of all, thanks so much for joining us today. For those who don't know you, could you introduce yourself and dicuss your musical background and influences?
Wataru Hokoyama: Hello. This is Wataru Hokoyama, composer of Afrika. I've also worked on Resident Evil 5 as additional orchestral music composer and orchestrator. I was born in Aizu, Japan and I grew up there till I moved to the States at age 16 to study music. I graduated from Interlochen Arts Academy, The Cleveland Institute of Music and the University of Southern California, where I received my classical / orchestral and film scoring training.
Chris: It appears to be very difficult to make it into the industry these days. Why do you think this is and what sort of qualities do you need to overcome it? With respect to your own success story, what led you to be assigned to the scores for Resident Evil 5 and Afrika?
Wataru Hokoyama: This may sound "Yoda"-esque metaphor, but when it comes down to the trigger for any kind of success, I believe it's all about truly trusting that you're going to create and receive the opportunities you really want. That way, you become a great service to the world through doing what you love doing.
I got my Afrika job through my "manifestation." I kept on imagining that I'll be conducting an orchestra at a session of a video game music that I write, and I kept on visualizing it. I talked to my friends about how I'd love to score a video game too. Then one day, I got the offer out of nowhere. I just received one random e-mail asking me "Would you be interested in scoring for our game?" That experience sort of told me that, if I'm relaxed and know what I want, then it'll come. I know many of you might say "Oh that doesn't happen to everybody!" That may be true, but if you find this interesting, I'd love to recommend this manifestation and visualization to all of you who are reading this right now, and see what happens years down the road.
Resident Evil 5 came right after the Afrika session. The music producer of Afrika, Tommy Kikuchi, noticed my work and he recommended my name to the Resident Evil 5 team at Capcom. That's how I got connected with them.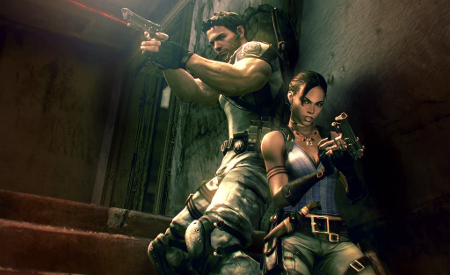 Chris: The industry reaction to Afrika's score has been stunning with the Game Audio Network Guild and the Hollywood Music Awards being among those that honoured it. What features of the score propelled it towards being award-winning, even when the game itself didn't sell well? Did you specifically cater the soundtrack for stand-alone listening?
Wataru Hokoyama: My main purpose of composing music for film or video games is to serve the project by creating the atmosphere and the language of music that fits and helps the storytelling of each project. Whether it would work as stand-alone isn't a focus, but when it does, I feel like I got some extra miles from the airlines, because I get to travel the world with my music to conduct at concerts and whatnot. It is a great fun to perform my music live with orchestras, and I always love meeting the video game and film music fans in person at concerts.
One of the ideas that I had in writing for Afrika was to make the music sound like a huge Hollywood movie score. I wanted to succeed in writing cinematic music to video games to enhance the depth of the storytelling and the atmosphere, just like the quality of huge Hollywood films. I am very honored to be receiving so many awards, and I am grateful and happy that I was able to serve the game with my music!
Chris: On Resident Evil 5, you managed to blend a traditional horror sound with the epic tones of Hollywood action scores. Could you discuss in detail your approach to orchestration and conducting that allowed you to achieve this?
Wataru Hokoyama: The initial request was to make the music that very much sounded like huge Hollywood action soundtracks. I focused mainly on the opening and ending themes, as well as some of the climactic action themes. I took the sequenced horror-influenced original music written by Kota Suzuki and added hits, runs, secondary lines, and newly written short motives so that the piece would hold so much intensity. I subsequntly orchestrated for a 103 piece orchestra, where I added lots of percussion, huge walls of brass chords, woodwind runs, and a massive current of strings. I ensured each section interacted in a complex way to build a very powerful overall sound.
I conducted the orchestra at a session at the 20th Century FOX Newman Stage. My job was to communicate and lead the orchestra within the timeframe we were given and deliver the sound I was aiming for. I'm very happy to have found out that the Resident Evil 5 team at Capcom was happy with the result of this whole process, and I throughly enjoyed working with them. You know, Resident Evil 5is extremely scary and intense game, but the people at Capcom are actually very easy going and fun to hang out with. I wanna go out and have a drink with them again.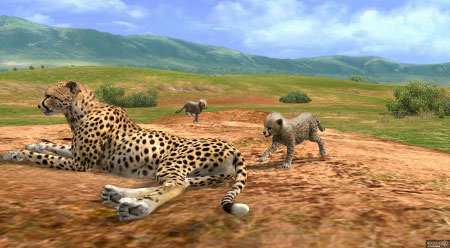 Chris: Both Resident Evil 5 and Afrika are set in Africa. What features of these scores were important for conveying a sense of Africa itself? Was it challenging to combine cinematic orchestration with African influences?
Wataru Hokoyama: I met up with a Los Angeles studio percussion player and went to his warehouse where he stores thousands of percussion instruments from around the world. Every percussion instrument you hear in Hollywood films is stored in that warehouse! It was an amazing sight. We spent several hours going through all the percussion instruments from Africa and other continents, and I picked a few of them that might speak well for the projects. Yes I've learned a lot about percussion through these two projects, which is awesome.
Chris: In September, you joined the Eminence Symphony Orchestra as a composer, orchestrator, and conductor for A Night in Fantasia 2009. Could you reminisce about your experiences at the event? More specifically, could you discuss how you approached the three game orchestrations?
Wataru Hokoyama: The conducting experience with the Eminence Symphony Orchestra was so much fun. I had a great time working with them. I arranged three game-related pieces for the concert. I closed the first half of the concert with a new interpretation of Ace Combat 5's orchestra and chorus epic "The Unsung War". In the second half, I was responsible for two expansive suites, own based on my own Afrika and another dedicated to the Hollywood-styled Gears of War 2, each of which is about ten minutes long. These will all be on the album release.
In terms of arrangements and orchestrations, I would generally receive MIDI files of the original works along with the MP3 files, and then I'd start arranging to fit to the instrumentation of the orchestra. Since the Eminence arrangements were going to be used for a live concert, the endings of each piece had to be gigantic and exciting. So I took the original motives of the pieces, and arranged them tinto codas that I wrote, so that the suites sounds connected throughout.
Chris: With Eminence, you have been involved in adapting Studio Ghibli's works at A Night in Fantasia 2009 and Makoto Shinzai's works in Promise. Were you previously familiar wih these works and what was it like to work with them? What did you aim to emphasise in your interpretations of these scores?
Wataru Hokoyama: I was very familiar with the Studio Ghibli's works and their music, and I had a lot of fun arranging Joe Hisaishi's scores. At the concert, we presented three symphonic suites in succession, dedicated to Laputa, My Neighbour Totoro, and Princess Mononoke, each of which brought a new facet to the experience. These will open the anime disc of the album release for the concert.
I was only involved in Promise as a conductor at a recording session fairly late in the production process. The team at Imagine were responsible for the arrangements here. I also had a great time in the studio working with them. The majority of this album is dedicated to intimate chamber ensemble arrangements, not epic orchestrations, so it was an interesting experience.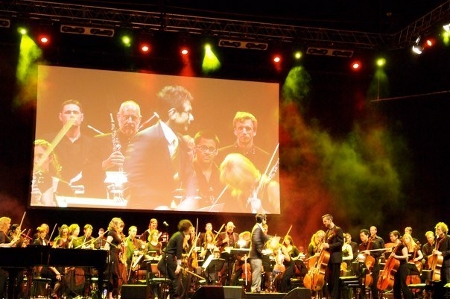 Chris: Your musical interests extend beyond game and anime music. In your own perspective, how does composing for a film differ to that from a game? And more generally, how does composing soundtrack music differ from that of composing stand-alone pieces? Do you have any preferences on the type of medium you compose for?
Wataru Hokoyama: Film scores often work well when the music is transparent. It requires a lot of synchronising to ensure the music matches what is going on on the screen or the emotional changes of the characters and stories. I find video game scoring to be very similar, but it gives composers a bit more freedom in terms of synching (except for cinematic underscoring). Game music also allows composers to be more audible with their music.
Regardless of what medium I write my music for, there's still always so much space for creativity and fun, and I enjoy writing for varieties of field. I do love film score a lot, and I'm intending to write a lot more film scores from now on, but I love writing music for video games too and I love working with people in the video game industry. Once you establish a relationship / friendship with the people you work with, you treasure them. I am expanding the network and new relationships with various teams in the industry, so that we can create something amazingly fun.
Chris: Your film works often exhibit moods and styles not exhibited in your game works. What was it like to produce more intimate cues on Chiya, One, and Ocha Cups for Christmas? What were the unique challenges of integrating these cues into each film?
Wataru Hokoyama: Those particular films were very beautiful, emotionally rich, and subtle. The music for Chiyo, One, and Ocha Cups had to be transparent, yet it had to emphasise the emotions of the characters too, deepening the level of the emotions and setting the right mood of every scene. The challenge was to create the musical dialogues of the story and characters without being too prominent or being too hidden.
Chris: In recent years, you have also been commissioned to compose concert works from across the world. Could you discuss your compositions so far? I'm particularly excited to learn more about your ceremonial works for the U.S. Airforce Band and Imperial Family of Japan.
Wataru Hokoyama: Yes, I've been asked to create several concert works over the years. U.S. Airforce band commissioned to me to write a ceremonial piece for the Jamestown's settlement anniversary. The official ceremony of Imperial Family of Japan took place in my hometown Aizu. Both were created for symphonic band. It was fun to work with these two huge clients!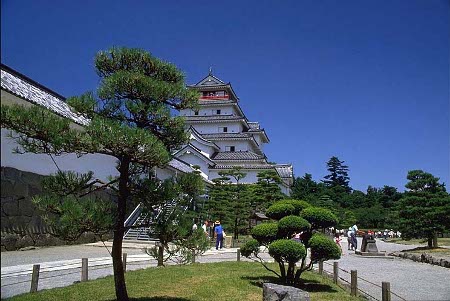 Chris: In your hometown of Aizu, you also perform with your concert band. Could you tell us more about this band and your personal involvement? What are your plans for future performances?
Wataru Hokoyama: It's actually called the Wataru Band. It's an amateur symphonic band formed by my old friends and the former music students I taught a while ago. Basically, anyone who enjoys playing instruments can join from all over the world, and we have charity concerts every two years.
We are having a concert this summer on August 15, in Aizu, Fugado Hall. It's free of charge to come. We ask for donations for Wildlife Foundations, including the WWF, and we will perform various pieces from original band classics to film score and video games. We're planning on performing the symphonic band arrangement version of Afrika's "Savanna" this year.
It would be a very exciting event for many of you to come and even join to play with us. If anyone's interested, please go to my website, click on "Contact", and send me an e-mail. I'll forward you the info about the concert. Also Google "Aizu" — it's a beautiful historic town. It's worth a visit!
Chris: Thanks so much for talking to us today. With two major game projects under your belt, are you working on any game or other productions at the moment? Also, is there anything you'd like to say to your fans around the world?
Wataru Hokoyama: I'd love to share what I am doing right now, but I signed the NDA… and if I speak a word, I'll be in trouble! So please give me a bit of time until I'm able to share what I am doing.
And for those of you who listen to and enjoy my works, thanks so much for supporting my music! I receive fan mails and Facebook messages very frequently, and those sincere messages really mean a lot to me. I'll keep on enjoying writing exciting and beautiful music as much as I can, so please visit my website time to time, to check out what's new in my work. Thank you all so much!!!
Posted on January 3, 2010 by Chris Greening. Last modified on March 7, 2014.