SuperSweep's Glory of Heracles OST box set coming this summer
VGMO reported four years ago that record label SuperSweep had announced a Glory of Heracles soundtrack box set for release at an unknown date.  SuperSweep has finally announced that this box set for the mainly Japan-exclusive JRPG series is slated for release in June of this year.  Dubbed Heracles no Eikou SOUND CHRONICLE, this six-disc soundtrack collection will feature the talents of composers Shogo Sakai, Hiroaki Yoshida, Yoshitaka Hirota, and Yuichi Kanno, among many others.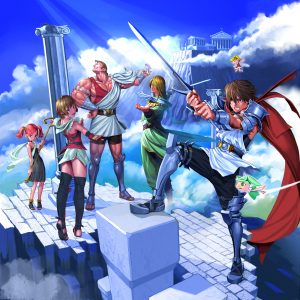 Heracles no Eikou SOUND CHRONICLE will release on June 2 for 9,180 JPY (~$84 USD) and can be preordered at SuperSweep's official online storefront.
Posted on May 1, 2018 by Reilly Farrell. Last modified on May 1, 2018.