Stephen Rippy Interview: Music Through the Ages
Stephen Rippy's career is an impressively multifaceted one. As a composer, he has written orchestral scores to hit games such as Age of Empires III, Halo Wars, and CastleVille. As a singer-songwriter, he has written indie solo albums for eight original albums, including the newly released Mainland Static.
In this fascinating interview, Rippy discusses both his soundtrack work and original albums over the years. He recalls his experiences on the Ages, Halo, and Zynga franchises, between offering an exclusive preview of Mainland Static and some more personal perspectives on his family, life. and works.
Interview Credits
Interview Subject: Stephen Rippy
Interviewer: Chris Greening
Editor: Chris Greening
Coordination: Greg O'Connor-Read
Interview Content
Chris: Stephen Rippy, it's a pleasure to finally receive an opportunity to interview you. Going all the way to the beginning, we're interested to learn more about the experiences that got you interested in music. Could you tell us more about your musical background, education, and influences?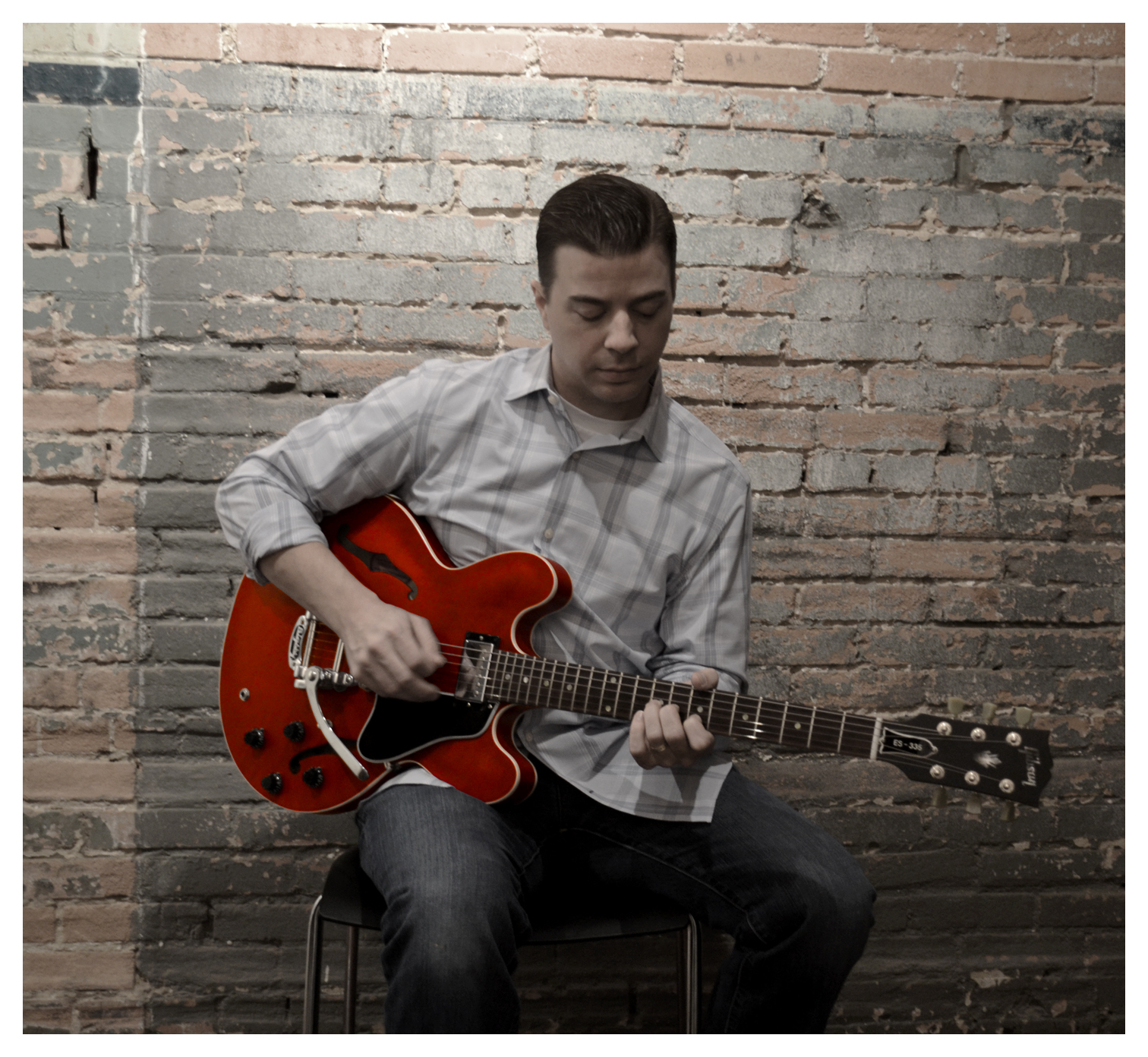 Stephen Rippy: I guess the earliest music I can remember purposefully listening to would be a disco version of the Star Wars theme and my brother's KISS records, which maybe says something about the era I grew up in.  I took the usual piano lessons as a kid and was bit pretty early by the garage band bug, eventually playing with the same group of friends through public school and into college.
At the same time, I was learning how to record with MIDI and a four-track, which eventually led to being able to submit some tunes to the president of what later became Ensemble Studios.   Before I knew it, my brother David and I were in the middle of recording Age of Empires.  But beyond those early piano lessons, I don't have any formal music education; it's always been a case of listening carefully and learning as I go (occasionally in a panic).
Chris: Looking at your earliest works, the soundtrack for Age of Empires was progressive for its time. Could you discuss how you composed and implement the soundtrack? How did you ensure that the soundtrack sustained repeated listeners so well despite its percussive, minimalistic nature?
Stephen Rippy: Working on that game was such a great time, largely because we had no idea what we were doing.  A lot of the music was written in my firetrap of an apartment, literally between classes.  That said, we did try to pay attention to the sounds we were using, knowing that they had to translate to the wide variety of soundcards of the day – many of which were pretty low-quality.  We also took the point of view that the player shouldn't necessarily notice the soundtrack unless it stopped for some reason; we really wanted it to be woven into the experience of the game.  I'm not sure if that helps the music's longevity or not, but it's something I still keep in mind when I'm writing.
Chris: You developed on this core sound with subsequent expansions, sequels, and the spinoff Age of Mythology. Could you elaborate further on how you developed the series musically and technically?
Stephen Rippy: The soundtrack of Age of Empires II actually started out much more localized and authentic to the time period, but it felt odd to hear something that sounded like medieval European music in the background while playing as one of the Asian civs.  So I abandoned that approach pretty quickly and instead mixed elements of all of those cultures together.  I think this approach, combined with some of the synths and percussion from Age I, became the sound that people seem to recognize from those games.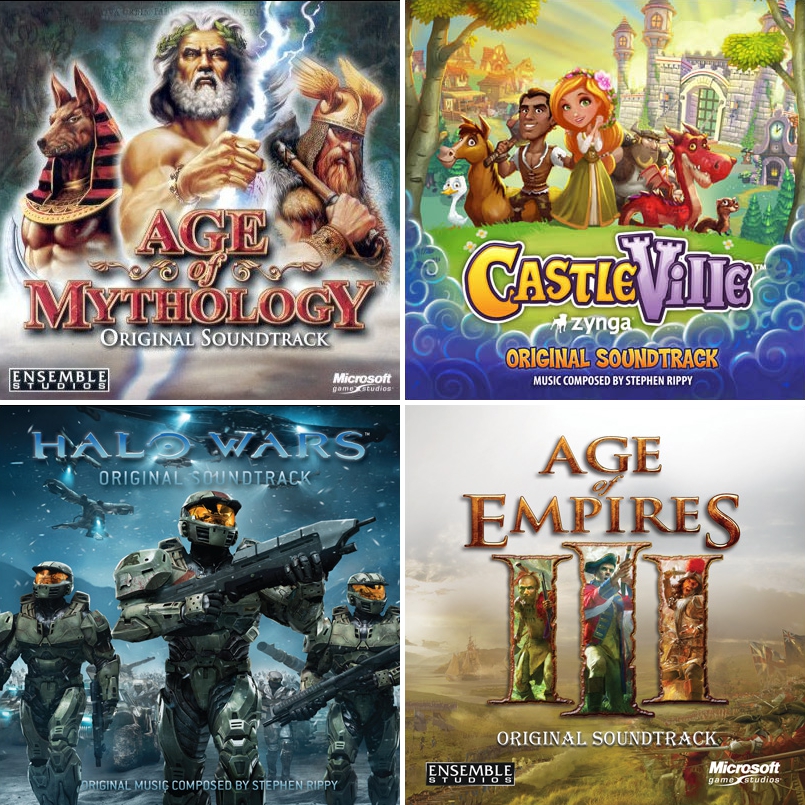 Kevin McMullan (incidentally one of those garage band friends) came on board shortly after Age II was released, and we continued to refine the "classic" Age of Empires style through the Conquerors expansion.  In my opinion, we probably hit it best with Age of Mythology.  Some of those tracks do a good job of illustrating what the first few games were supposed to sound like.
Chris: What do you think the orchestral recordings brought to Age of Empires III?
Stephen Rippy: Age of Empires III always seemed to want an orchestral score.  I felt like we'd just about emptied our world music barrel by that point, and I'm not sure it would have been appropriate in the context of that game anyway.  Committing to the new approach was a pretty big challenge at the time – we'd dabbled a bit with live players for Age of Mythology, but nothing like the scope of what was needed for Age III.  In the end, though, I think it worked pretty well.  There's definitely some emotional resonance that wouldn't have been there otherwise.  As a side note, I believe the Age III score is the only thing I've ever released that's completely acoustic; you could play the whole thing in a blackout!
Chris: The soundtrack to Halo Wars also received a warm reception from fans and newcomers to the Halo franchise alike. After dedicating your career to mostly historical and fantasy settings, what was it like to switch to a sci-fi focus here? Looking back five years later, are you proud of the legacy that this game and soundtrack left?
Stephen Rippy: I was a little apprehensive about taking on a Halo game, but I ended up enjoying it quite a bit.  It felt like a really compressed and focused period, and I think that's one of the reasons that the music still holds up for me.  Getting to bring in some guitars and vintage synths was fun, and of course trying to combine that stuff with the orchestra was a challenge in the best sense.  It was a strange time, too, with Microsoft shutting Ensemble down as we were finishing up.  At this point, I'm still proud of both the game and the soundtrack.  It's a little bittersweet to look back on, but I would have done another in a heartbeat.
Chris: While these scores are very well-known, fewer gamers are aware that you are also a prolific songwriter, having wrote ten full-length albums starting with 1996's Big Al's Phathouse. Could you tell us the background to these releases? How did you start writing them, and was it ever difficult to find the time between your game work?
Stephen Rippy: Writing songs is something I've always done – it has always really interested me, and I was lucky enough to have a group of peers who shared that interest.  Something like Big Al's Phathouse goes back to when I was nineteen or twenty years old, just making something to play for friends and family.  Over the years, I've tried to invest a little more into it…and that's the stuff that's still available.  As for finding time, it sadly does tend to get more and more difficult.  It's always worthwhile, though, because whatever projects I have going on tend to feed off of each other.  For me, it's a good way to keep things fresh.
Chris: Your original albums reflect a different side of you, with their colourful lyrics and personal performances.  How did you develop your talents as a singer-songwriter over the years? How would you describe your particular indie sound? Are there any artists that particularly inspire you?
Stephen Rippy: As I mentioned before, I'm largely self-taught – so I guess that development comes out of some combination of desperation, wilfulness, and good old-fashioned repetition!   Any kind of consistent sound I have probably just reflects the stuff I like to hear.  I tend to go in phases of whether I want to present things more or less acoustically or with bigger or smaller productions, but generally I'm happy with guitars, drums, and keyboards.  There somehow still seems to be a lot of expression left in that combination.
I listen to a lot of stuff and I do make some effort to stay reasonably current, but when I put something on at home I have pretty conventional tastes.  I like songwriters and hooks, so I'd list folks like Neil Finn, Prince, Jeff Tweedy, Rhett Miller as being inspirational to me.
Chris: This month, you released your latest original album Mainland Static through Sumthing Else Music Works. What should we expect from the songs of this work? How would you compare this album and your sound in general to that featured in earlier releases?
Stephen Rippy: I think these songs are maybe a little more character-driven.  The sound of the record is a little more produced than the last one, and there's probably more piano and electric guitar than I've used in a while.
But the big addition is the string section.  As it happened, I had an orchestral session at Abbey Road on the books for a project that was cancelled two weeks before I was supposed to fly out to London.  It seemed like too good an opportunity to waste, so I bought back what studio and musician time I could afford and came up with new arrangements for a few existing songs.
I spent a day in the studio and recorded the strings and a little bit of piano and celeste.  I also did quite a bit of processing on some already-recorded tracks – putting the drums of "Last Long Goodbye" in famous Studio Two echo chamber, for example, or running the vocals of "Relay Station" through a thirty-year-old tape delay.  Some of the effects were more noticeable than others, but it all added up to what feels to me like something different.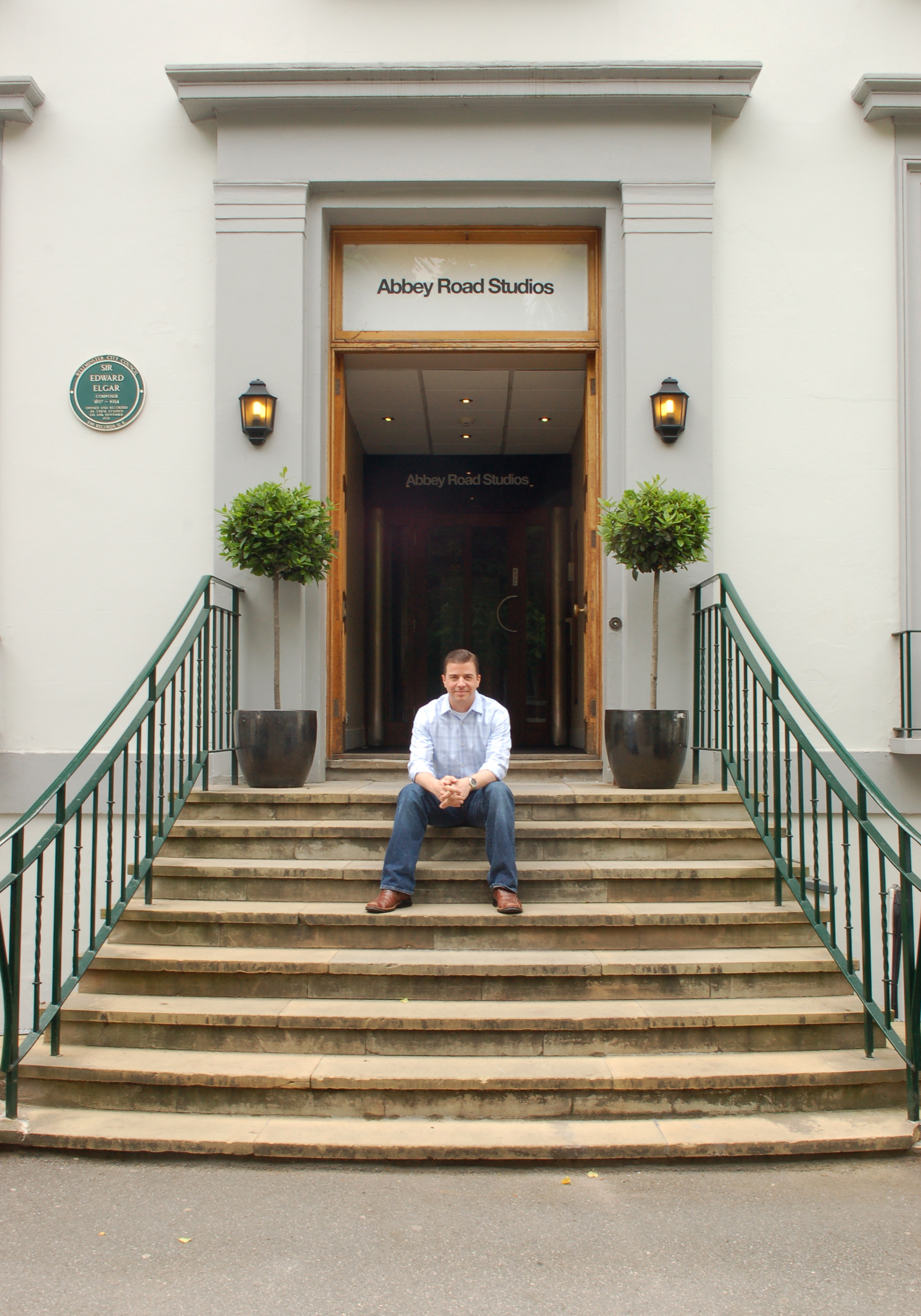 And it was nice to have some other people involved.  Stan LePard, a friend and collaborator stretching way back to Age of Mythology, was in London with me to conduct the string section – and of course there were those musicians as well.  With just a few exceptions, I've always played and sung these things by myself, so this was a welcome change of pace.
Chris: Returning to your game projects, after wrapping up work on Halo Wars, you served as the audio producer for a string of casual games such as We Farm, Adventure Bay, Zynga Bingo, and Zynga Elite Slots. Could you share your experiences on these games? How did you approach their music and sound design?
Stephen Rippy: Almost overnight, I went from spending about three years on a game to about three months… which was an education in time management.  Overall, though, I can't say I approached those games differently than I would have anything else.  I tried to cram in the best stuff I could with whatever resources were available, and it just became a question of scale.
Chris: While casual games are often stereotyped as having superficial or shoddy sounds, CastleVille defied this with orchestral recordings. Could you share your experiences bringing this title to life with the orchestra? What was it like to compile its soundtrack release, complete with several suites?
Stephen Rippy: When we were working on CastleVille, Facebook games were pulling in huge audiences, much larger than those for even our biggest hits.  So, technical issues aside, it never made sense to me to cut corners with the audio.  Luckily, Zynga bought into that way of thinking and gave me a chance to run with it.  I was really pleased with the way those tracks turned out –the tone of the game gave me a chance to be a little lighter and more melodic than I had been in the past, and it's always great to record with my friends up in Seattle.
Putting together a soundtrack was unheard of for Zynga, so it took a little doing.  At the time, I'd hoped that CastleVille would be the first in a series of EP releases; obviously that didn't work out.  As it stands, though, I think this one is a fun listen.  If nothing else, I was glad to find a home for some of those character pieces.
Chris: The games industry hasn't been kind to you in recent years, with Ensemble Studios and Bonfire Studios being controversially shut down by their parent developers, but you and your brother have soldiered on. How have you coped with all this? What can we expect from you at Boss Fight Entertainment?
Stephen Rippy: Well, that's just the business.  I've always been an in-house guy, and I guess part of that means having to go down with the company.  For a time after the Ensemble closure, I had half a notion that my game music days might be over.  Fortunately, though, we've been able to keep a really talented core of artists, designers, and programmers together as we've shuffled from home to home.  Some of us have been working as a team for going on twenty years now, which is really cool…and a little alarming!
So in a way, things are kind of moving along as they always have at Boss Fight.  It's an exciting time, though, and you should definitely be hearing more from us before the end of the year.  I look forward to talking about it.
Chris: Looking back at all your original works, past and present, we expect you have some favourites. What albums and songs particularly stand out for you, and why?
Stephen Rippy: I spend so much time with the songs that it's difficult to be objective about them, for better or worse.  It's easier for me to think in terms of how some bit of writing moved me forward a little or led to something I hadn't done before.  That's true of the soundtrack stuff as well.
And a lot of why I like something is often tied up with memories of how it was made.  When I listen to "Flavor Cats" from Age of Mythology, my mind goes straight back to crouching behind a clothes rack in a tiny import shop, recording samples of the balafon that starts the track.  "Spirit of Fire" from Halo Wars reminds me of feeling under the weather in Prague, taking a break from the control room and just listening to the orchestra run through the tune on the studio floor.  "Last Long Goodbye" off of Mainland Static makes me think about how weird it is that some of it was played on a piano that's also on The White Album.
Now, that lengthy cop-out aside, I think the best things I've released are Mainland Static, Memory Device, Halo Wars, and CastleVille.  (And there are many earlier moments that only make me wonder what on earth I was thinking at the time.)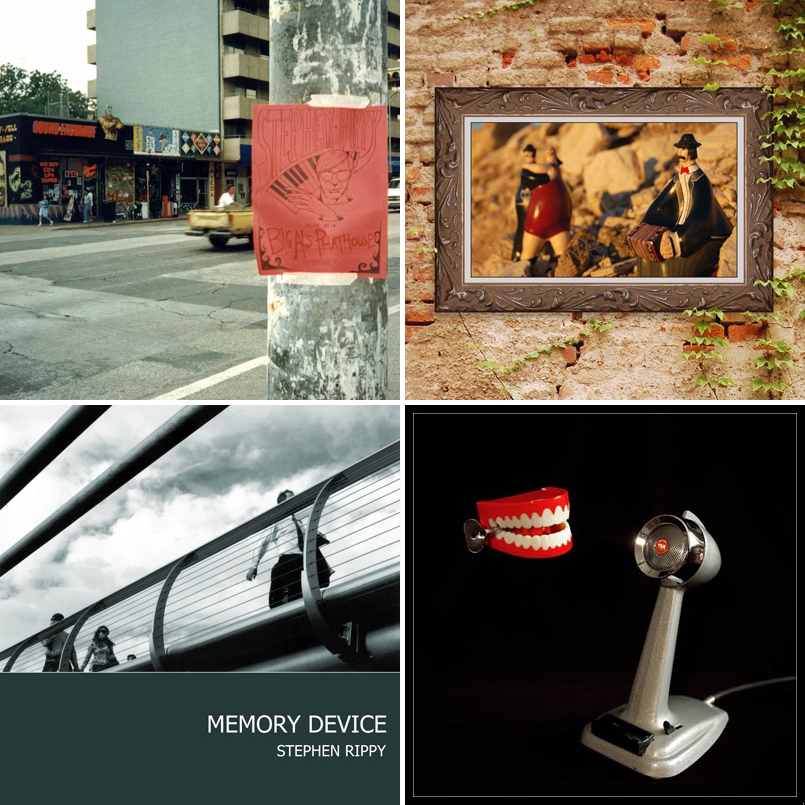 Chris: Many thanks for your time today, Stephen Rippy, and all the best for the future. Do you have anything else you'd like to say about Mainland Static and your game works? In addition, do you have any message for your fanbase across the world?
Stephen Rippy: It's amazing to me that some of this music has stuck around the way it has, and I'm really pleased that people still take the time to listen to it.  Thanks so much for the support – I hope you check out Mainland Static, and I hope you like what's coming next!
Posted on May 27, 2014 by Chris Greening. Last modified on May 27, 2014.