Soundtracks for classic horror series finally coming to CD
Long before Resident Evil and Silent Hill brought the genre to the mainstream, the developers of former Japanese studio Human Entertainment created the Clock Tower series of survival horror games. The series focused on using the player's surroundings to hide and escape while solving puzzles and following the narrative. 20 years since the release of the first game in the series, City Connection have announced that they will release a box set compiling the music of the classic games in the series.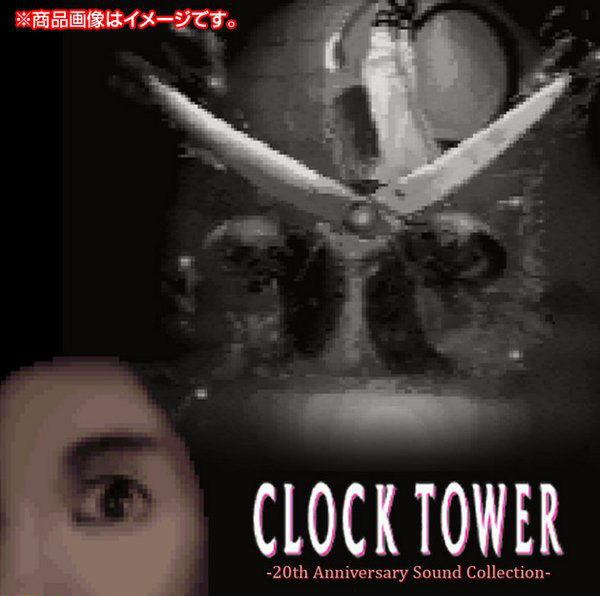 The collection will feature the soundtracks for the original SNES title Clock Tower (1995) and its enhanced ports for PC (Clock Tower for Windows 95, 1997) and PlayStation (Clock Tower: The First Fear, 1997). It will also feature the music from two PlayStation sequels, 1996's Clock Tower 2 (released in US simply as Clock Tower) and 1998's Clock Tower: Ghost Head (confusingly retitled as Clock Tower II: The Struggle Within in the West). Until now, none of the five soundtracks have been released. The soundtrack for the PlayStation 2's Clock Tower 3 was previously commercially released and will not be part of this set.
The regular version of the box is a four-disc set priced at 5400 JPY. A limited edition version, priced at some 10969 JPY, will also be released. It will feature all four discs, as well as a bonus vinyl featuring analog arrangements, in a special case. Both titles will be released on December 24 and can be pre-ordered through City Connection's online shop.
Posted on November 6, 2015 by Chris Greening. Last modified on November 6, 2015.