Ringmasters LLC Interview: Zone of the Enders ReMix Edition
In 2012, Konami relaunched Hideo Kojima's Zone of the Enders series with a HD compilation. Konami's record label published a new arranged album to coincide with this release, Zone of the Enders ReMix Edition, featuring cutting-edge electronic remixes of fan favourites from the series. A large proportion of the remixes were produced by Ringmasters LLC, a collaborative collective of international artists founded last year.
In this special interview, the remixers of Ringmasters LLC discuss the production of the album. Ringmasters CEO Gee Daigo gives his insight into why the project came about, while Eshericks, Smooth, Wrexx, and unit Specimen A discuss the inspirations and approaches for their remixes. The artists also reflect on their music production techniques, gear set-up, and wider career directions.
Interview Credits
Interview Subject: Ringmasters LLC (Gee Daigo, Eshericks, Smooth, Wrexx, Specimen A)
Interviewer: Chris Greening
Editor: Chris Greening
Coordination: Chris Greening, Gee Daigo, Ty Moore
Interview Content
Chris: Could you tell us about how you became involved in Zone of the Enders ReMix Edition and what it was like to be part of it?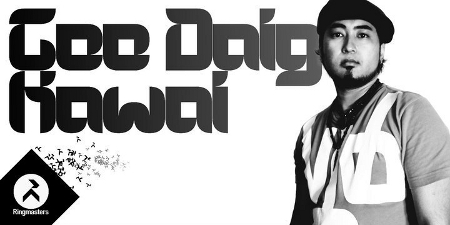 Gee Daigo Kawai is the CEO and Creative Director of Ringmasters LLC, a next-generation production conduit that encompasses the entire spectrum of creative production. A successful musician in his own right, he received classical training in French horn performance and has had years of experience producing cutting-edge electronic music. After gaining experience in major roles at Square Enix and Sony Computer Entertainment Japan, he founded Ringmasters in July 2011.
Gee Daigo: I was contacted by Akihiro Honda, one of original composers for ZOE about whether we were available for remixes or not. I said "Yes!" with no moment of hesitation, because I knew that this was going to be an awesome and exciting project for Ringmasters. I picked Eshericks, Smooth, Wrexx, and Specimen A — as well as K Á R Y Y N (Karin Tatoyan), the vocalist who sang "Beyond the Bounds" — because I thought they were the most appropriate acts for this certain project. In addition to serving as a production coordinator for the project, I remixed "Jehuty – Vivid Transparency" which came with the limited edition of the Zone of the Enders HD Collection.
Eshericks: I am currently a member of Ringmasters. With the help of Ringmasters CEO Gee Diago, we produced a new recording of "Beyond the Bounds" with K Á R Y Y N and remixed the original material.
Smooth: I became involved in this project through my mate Asad Raja, who runs Funkatech Records. He is a good friend of Brendan Collins (aka Futurebound), who runs Viper Recordings, where I am signed exclusively. Raja basically contacted him and got me involved in this project. I have to say that I definitely enjoyed the project — it was a nice experience doing something that I don't have the chance to do every day. I ended up remixing "Leo! Leo!" And all in all, I went for a dirty electro remix of it.
Wrexx: I am with Ringmasters who were contracted for this, so I was asked to participate in this project. I have always been a fan of Konami and found myself excited at the chance to work with them. It's not everyday you get to remix a song from one of their legendary game titles. In this case, I handled the "Vascilia County" remix.
Specimen A: Our manager and label had been in contact with Ringmasters for sometime and this was the first job that came along for Specimen A. In general, it was great to be involved in such a high-profile game release. For my remix of "Train", it was tricky to find the balance between it being a dancefloor track and game music. In the end, we managed to keep the essence of the original and infused it with main room Drum and Bass to great effect.
Chris: Tell us more about your remix for Zone of the Enders ReMix Edition. How did you revamp the original piece?
Gee Daigo: Originally, I was not going to do this track at all! I pretty much quit producing music since I was only going to focus on our artists' backend support and orchestration. Honda asked me for one more track a month after the project had started; since other artists did not have the resources to do it at that time, I did it. This was my first try producing an EDM track in five years. The track is not really 4/4 — the "usual" common time for a danceable track — so I had to tweak a lot when I was orchestrating the strings. Funny thing is that I did not receive MIDI files for strings… I had to transcribe all the string parts, then I reduced some notes to make it fit into the usual common time so that it's easy on the ears. I was directing everybody at Ringmasters who engaged in this project at the same time. As a result, I asked one of my good music producer friends to help me with bass editing — Ryo Nakaya (aka DJ 108). I think it turned out quite nicely.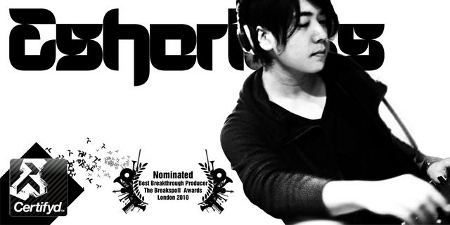 Eshericks has quickly grabbed the attention of today's dance music community since his debut in 2008. He is a DJ and Producer who specializes in building multi-track synthesized sounds and compiling them with raw recordings of vocal and/or instrumental elements. This approach lets him explore seemingly unrelated combination of sounds which may surprise many of those who believe in conventional methods of production. His sound is ambient yet also incorporating those heavy drops and bass-in-your-face action that many of his fans look for at his gigs.
Eshericks: Before producing the track, I researched a lot on the ZOE franchise. "Beyond the Bounds" seemed to be so well-received that I didn't find it easy to work with. After all, I needed to take new approaches while maintaining the original feel of the song. In terms of the track's actual production, I carefully picked patches and sounds around the vocal work to make sure everything matched. I certainly hope I was able to share my view of the new world of ZOE HD using the original's strings and fresh new chord progressions.
Smooth: The goal was to generate a really dirty drop and a huge cinematic intro — something that would work on the dancefloor and also be really nice to listen at home. First of all, I always start with the main part of the tune, the drop, and I simply worked around it, trying to get it dirty and punchy. Once I had the idea down for the drop, I started to work on the intro and breakdown. That is where I used most of the sounds from the original. At this stage, I just wanted to get every single element from the original sitting in my concept and only after that did I start messing with sound effects. For instance, in the original work there was a nice opera vocal that was quite dry, and what made it work a lot better for me was introducing a big reverb and a gate on the tail of it. Simple, but it got the job done. And that is how I approached all the original sounds. I didn't want to completely change them, just add some spice. I was also in contact with Gee, who gave me a couple of pointers which made my work run even more "Smoothly". After the arrangement was done — which was quite quick because the tune was already playing in my head when I listened to the original — it was all about mixing it down properly.
Wrexx: From first listen, I knew there was a lot to expound on from what the original composer had envisioned. I wanted to still give the feeling of the original, but also add my vision to the song. To me, it was like being handed a canvas with the painting outlined out — I just needed to add the color.
Specimen A: It was about keeping the elements of the original in there and reworking them into something which maintained the same energy, but brought it to life. It was always going to be a dark Drum and Bass rework. At times, it was not easy to work the original elements and some of the parts were also quite complex musically to work around. It did take quite a few twists and turns in the creation, but we got there in the end. A new experience for me.
Chris: We'd also be interested in the technical details of your remix. How did you get it sounding so fresh?
Gee Daigo: My main DAW is Sonar X2. I have always found Sonar the easiest to work with when managing live recorded materials and extensive editing with a lot of automation envelopes. I used a ton of NI synths, including Massive, Absynth, Battery, and Kontakt. As for the guitar part, I gave Justin DiCenzo, one of our composers, the specific chords used in the track and he recorded overnight.
Eschericks: I use Apple Logic Pro as the main DAW. My software synthesizers include ES2, EFM1, Battery, and Sylenth1. I started by adjusting and editing vocal clips, then played the bass line in real-time over a temporal beat track. With that in my mind, I started building the new chord progression for breakdown, and made sure that I used every single clip of K Á R Y Y N's vocals. I completed all the mixes in Logic.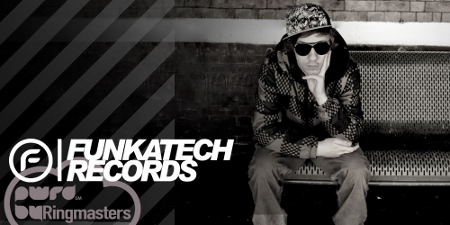 Luka Per (aka Smooth) was introduced to music through piano lessons as a child, but it was attending a drum 'n' bass party some years later that really hooked him. It was very soon after that he decided not just to love this music but also to make his own tunes. After making an unsuccessful debut in 2005, he shut himself in a studio to improve his sound and was noticed three years later by Dementia. By 2011, he had broken into the industry with several major singles and remixes, and is now preparing to release his debut album on Viper Recordings.
Smooth: Most of the time, every sound I make actually comes from the box. My studio setup is: FL Studio, Digidesign Mbox2, KRK Rokit 8's speakers, and a powerful computer which can handle my abuse! I guess getting the process of getting "music to sound fresh" is just about working your ass off and trying different stuff. It's a long process, but every good thing needs time. It's always "trial/error" with music, and not just in the beginning. That is what makes it special.
Wrexx: All of the sequencing was done in Cubase on a quad core PC. I have always found working with a PC to be more versatile and it allows me to push the boundaries with overclocking and memory assigning. All the sounds were designed and made using plugins like Massive, Sylenth, Absynth and Cyclop to name a few. I also am a big fan of Waves plugins for sound shaping and love the clarity of Flux's Epure. It's all about finding the sweet spot in a sound's frequency and I find very few plugins will achieve this, so I am very picky on what I use. Also, the orchestra used was recorded live out in Slovenia. They did an amazing job on preserving the original feel while adding more of a rich sound.
Specimen A: I just made sure I was writing it so it could be played in clubs — that was what made it sound fresh and current. Also the style of Drum and Bass it was made in is very much in fashion right now. One unexpected part was receiving the live string parts. That really helped to make the classical elements of the original sound more organic and convincing. The live strings just sounded amazing, so that was also great to be able to work with. In the past, the only live strings I have ever used and recorded have been one violinist. By contrast, this was a whole octet.
Chris: Following on from this, could you tell us more about the live performances for the project?
Gee Daigo: With regards to the string performances, I orchestrated the string parts for Wrexx and Specimen A. After finishing the track without the strings, I recorded eight talented strings players (four violin, two viola, two cello) at Studio Ritem in Slovenia. We recorded four tracks in two hours, with me directing via the Internet. I must say that is really, really fast turnaround for 10 minutes worth music. They nailed it at the first sight! I really enjoyed recording those guys.
As for selecting the vocalist for "Beyond the Bounds", I used to play French horn for K Á R Y Y N's band when I was living in Los Angeles and we synced again after I asking her to sing for this track. She is so good at what she does and has so much stage presence. In fact, I still think that she is the best singer I've worked in the past. I just couldn't resist asking her about the gig, and of course she nailed it.
Chris: Beyond these remixes, could you tell us a little about your other works, past and current?
Gee Daigo: As Ringmasters LLC, we just launched an exciting new business scheme called Ringmasters Praxis, partnered with Studio Ritem in Slovenia. It offers an affordable solution for all professional composers who are in need of orchestra. Check the samples out, you won't regret it! It's super-affordable and the sound is great. Also, we recently welcomed a great couple to the team… Andrew Aversa (aka zircon) and Jillian Aversa of SoulCalibur and HALO fame have now joined our task force. I hope to work with them soon!
Eshericks: I am currently working on original tracks that will be released by a British label. I am also working on few house remixes that will be released shortly.
Smooth: At the moment, I'm working on my debut LP, which will be released on Viper Recordings. The first single of it actually just came out and is called "Virgo Cluster". It includes "Virgo Cluster", "Nowhere feat. Tasha Baxter", and a free tune called "I Try". Also, I've got a remix I did for "Modestep feat. Popeska – Another day" coming out on Universal in January and also a remix of "Magnetic eyes" from Matrix & Futurebound feat. Baby Blue. As far as the past is concerned, I would definitely have to mention my "Blinded by the Light EP" which was also out on Viper Recordings and also a remix of "Get Dirty" I did for Camo & Krooked feat. TC, which was also one of my highlights this year.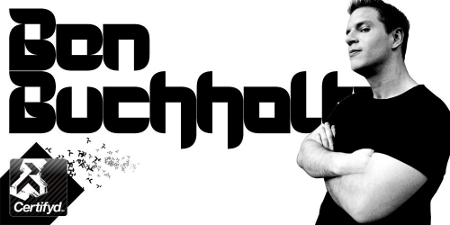 Ben Buchholtz (aka Wrexx) after over a decade of producing his own music, brings his passion to light in every track he releases. From melodic nuances, orchestrated pieces, and sharp gritty synths, it's a given to say that his music is one that touches one from deep within. Wrexx grew up around his father's recording studio, studying and learning everything he could to bring his imagination to life through frequencies of sound.
Wrexx: I was signed to En:Vision Recordings back in 2008, where I have released a couple remixes and EPs, including my "Caught Twisted" EP. I have also done remix work for various labels including Scarcity Records, O Recordings, Chicago House FM Records and Optimal Records. I am very versatile when it comes to styles of music and enjoy producing the full spectrum. I think that's what makes it easier to adapt to any project.
Specimen A: Currently, we have a new four track EP called "Rock Star" coming out in February, which will be released on our home label Funkatech Records. This is a collection of our original pieces across many genres, with a few vocal features too. I'm very proud of these tracks as they represent the most original ideas. We have done many remixes over the years, and there is a certain heightened pleasure in releasing your own works over remixes and other works. Since we started making anything we want, we have been happier as producers and DJ's and it is easier to be inspired all the time. Tempos and genres don't seem to matter so much these days — I think we are in a great time for dance music.
Chris: Now that Zone of the Enders ReMix Edition is out, how do you feel about the album as a whole? Would you like to do more productions like this?
Gee Daigo: As a whole, the album is definitely dubsteppy, but it's worthy of 2012 I think. Honestly, we are one of the best production houses available for EDM and Soundtracks with the help of Funkatech and Viper peeps. We would definitely love to do more productions like this! Dope epic alright.
Eshericks: As the producer mentioned, it seems like there are a lot of Dubstep tracks on this album. I would love to do another project of this kind if available. Since this was for a major publisher, I didn't change much considering there is a big fanbase. However, I'd enjoy working on another album where I could completely destroy the original mix.
Smooth: I think the whole remix album sounds great. Every artist has his own vision about a song, which makes the whole album so diverse and full of different genres. I'm always up for challenges, so I would definitely want to work on some other projects like this again!
Wrexx: I think what Ringmasters provided for this album proved we are a force to reckon with. All the remixes done from our group just seemed to shine brighter than the rest and made this album have an even greater value. That said, I enjoyed all the remixes done for this album and I know fans of the game are going to be able to listen to this again and again. I'm looking forward to the future of projects like this and can't wait for the next opportunity to show Konami what we're made of!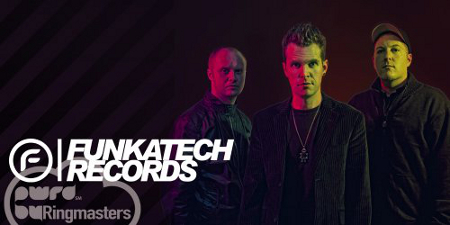 Specimen A are brothers Phil and Mo Jones alongside DJ Smart. Producers of bass-driven Breaks, Dubstep and Drum & Bass, the Jones brothers have music in their blood. Born into a family of musicians, they are nephews of 80's popstar Howard Jones and were raised with a strict classical training whilst developing a love for electronic music. They have become a production and DJ outfit that oozes quality and are able to adapt their sound to any genre of dance music.
Specimen A: I would like to do more productions like this. It has made me think that, later on, I would like to take on a bigger project for a game where I have to make the whole soundtrack. I like working with visuals and you can tap into different emotions with games and films that you can not really do with party tracks. I am also keen to explore more orchestration, which I feel I can do in this format. I'm very happy to be able to have worked on Zone of the Enders and look forward to similar projects in the future.
Posted on November 1, 2012 by Chris Greening. Last modified on February 26, 2014.