Join our Patreon for a special composer Q&A opportunity
Josh Whelchel, versatile composer and producer of indie games, is currently making a video series on his progress writing the music for the Kickstarter game Masquerada, which recently surpassed its goal of $64,000.  For patrons of our site, Josh is going to make one of his videos a special Q&A edition with questions submitted by…Patreon sponsors!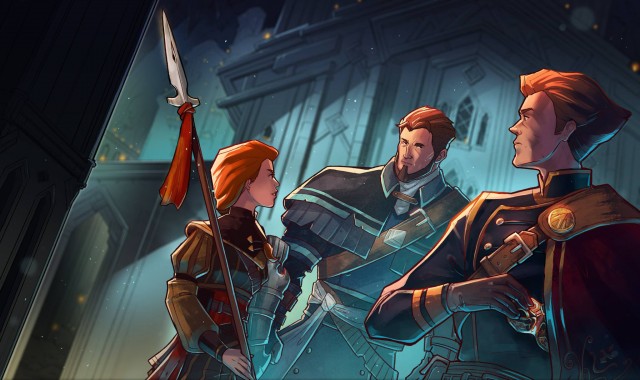 Josh's musical accomplishments include:
Co-founding Loudr, the music licensing and distribution website for cover artists
Composing for games such as The Spirit Engine, Gun Girl, and Bonesaw
A new Youtube miniseries on his progress behind Masquerada, as well as the upcoming composition for the game
Production on Songs for the Cure, a series of albums dedicated to cancer research fundraising
Got questions about breaking into the industry? Musical techniques? Game audio entrepreneuring? Composition or transcription programs? Whelchel's musical background, or his compositional vision for Masquerada?
Support our Patreon and message us there by 11:59 p.m. PST on May 25 with one question, which we will forward to Whelchel, and which will be answered in a special VGMO Patreon-sponsored vlog entry!
Posted on May 7, 2016 by Emily McMillan. Last modified on May 7, 2016.