Materia Collective releases debut Final Fantasy VII cover album
A recently formed collaboration of nearly 200 musicians released their debut album MATERIA: Final Fantasy VII Remixed, a massive collection of cover tracks from Final Fantasy VII. The iconic fantasy RPG recently saw a spike in attention this past summer at E3 after Square Enix announced an upcoming remake. In the wake of the resulting hype, Materia Collective came together to create an album packed with a variety of genres, styles, and backgrounds to celebrate the well-known soundtrack by Nobuo Uematsu.
Each member of Materia Collective comes from a difficult musical experience, from game composers Dale North (Dragon Fantasy Book II) and Will Roget II (Lara Croft and the Temple of Osiris) to game music pioneers Sebastian Wolff and Kyle Landry. Other featured artists who responded to the MATERIA call include Doug Perry, the Triforce and Videri String Quartets, performers like Kristin Naigus and Laura Intravia, and popular YouTube artists like Smooth McGroove and Tetrimino.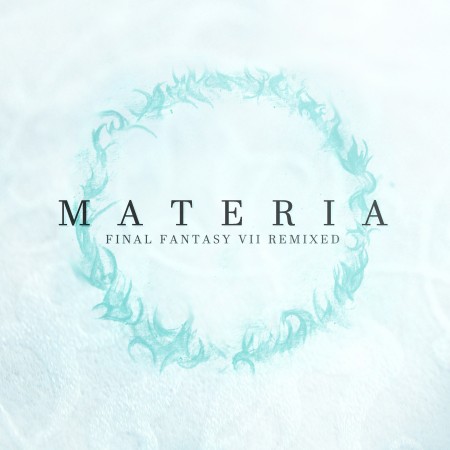 In just a few months, the album has been completed, licensed, and published on a number of platforms, from iTunes to Spotify. The album itself is massive, with almost ninety tracks and over five hours of music across five digital albums. The tracks are arranged with artistic license, not quite following the order of the original soundtrack (although certainly influenced by it), but instead based on sound and style. Several of the same tracks are covered multiple times on the album, with very different interpretations (including a barbershop quartet rendition of the chocobo theme and an orchestral rendition of the Final Fantasy VII battle theme incorporating the Final Fantasy main theme).
"MATERIA: Final Fantasy VII Remixed is the album we have always wanted to exist," says album producer and Materia Collective founder Sebastian Wolff. "It is more than a cover album; it is a collection of individual musical tributes […] to one of the most beloved games and soundtracks of all time." The MATERIA album can be bought on iTunes, Loudr, and Google Play, and streamed on Spotify. In addition to their website (linked above), Materia Collective can be found on Facebook and Twitter.
Posted on October 10, 2015 by Emily McMillan. Last modified on October 10, 2015.