O'Donnell and Wintory among many speakers at GameSoundCon conference
GameSoundCon is an annual conference dedicated to the 'art, technology, and business of game audio'. The latest conference will be held on October 7 and 8 at Millenium Biltmore Hotel, Los Angeles. Early bird registration is available until September 1 for 395 USD here.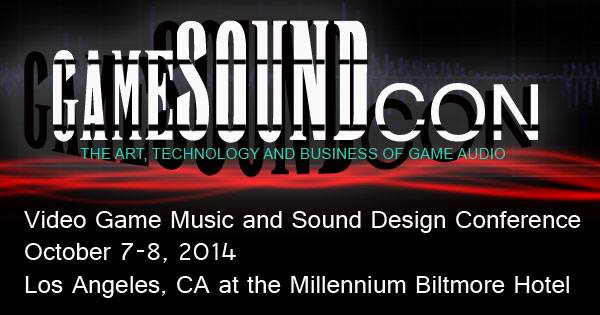 While anyone can attend this conference, it is primarily intended for audio professionals currently in the games industry or wanting to break into it. This year's conference will feature a wide range of sessions about the musical, technical, and business aspects of creating game audio.
This year's speakers include a wide range of high-profile composers, sound designers, recording engineers, and sound directors. Halo legend Martin O'Donnell will give keynote addresses. Also attending are Grammy winner Austin Wintory (Destiny), Alexander Brandon (Unreal), Lance Hayes (Forza Motorsport), Tom Salta (Ghost Recon), Garry Schyman (BioShock), Penka Kouneva (Prince of Persia), and event founder Brian Schmidt.
Posted on August 6, 2014 by Chris Greening. Last modified on August 6, 2014.