Masashi Kageyama Interview: There and Back Again
Masashi Kageyama is an incredible example of what the digital era has done for game sound creators. The composer created many revered soundtracks of the 8-bit era, including Gimmick!, Benkei Gaiden, and OUT LIVE, before switching careers at the turn of the millennium. Now many years later, he is marking his return to the scene after production company Brave Wave spotted him on a recent documentary.  
In his most definitive interview to date, Kageyama discusses his journey into game music in the 1980s and how he returned to the field this year. Along the way, he talks about the inspirations for his iconic scores, his experiences working with the NES and TurboGrafx-16, and his surprise at the legacy his decades-only music left behind.
Interview Credits
Interview Subject: Masashi Kageyama
Interviewer: Chris Greening
Translation & Localisation: Alex Aniel
Editor: Chris Greening
Coordination: Alex Aniel, Mohammed Taher
Interview Content
Chris: Masashi Kageyama, many thanks for talking to us today. First of all, could you tell us about your musical background?
Masashi Kageyama: To sum up my career path, I began as a game music composer, then became a photographer, and then a graphic designer… and now it seems I'm going to go back into music. (laughs) When I was in elementary and middle school, I didn't like music class very much. I hadn't yet touched a piano and was very bad at handling the recorder. I have to admit that I found spending time listening to music to be the most boring activity of all. There were also one or two people studying the piano or who could perform the guitar excellently, and I thus I hated taking music classes with them. (laughs) Perhaps this was an era when I carried a complex regarding music within me.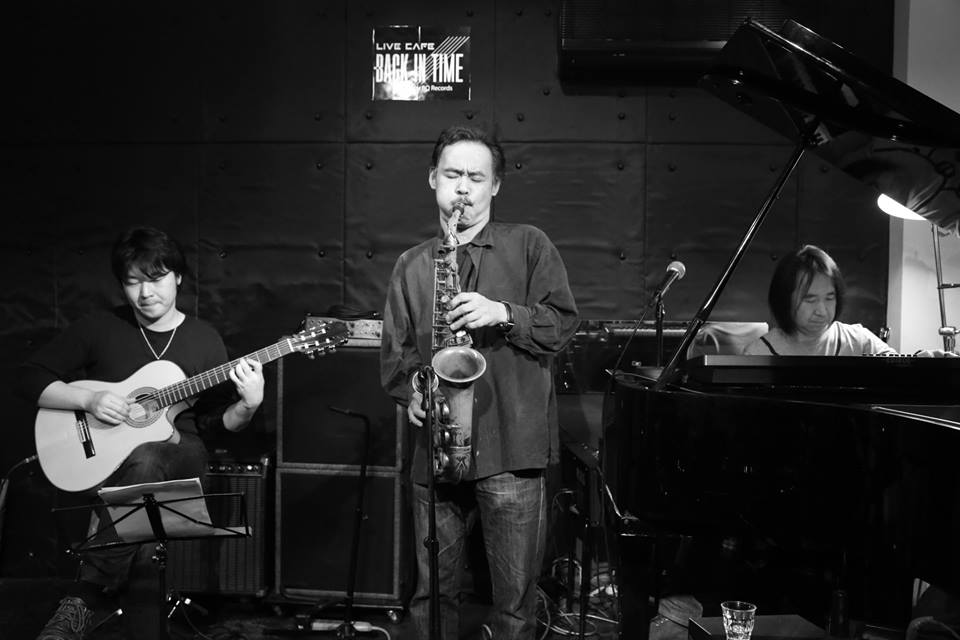 When I was 10 years old, around my 3rd year of elementary school, I was interested in electronic kits. The first thing I ever made was three-transistor radio kit. I think this was a difficult thing for kids to do. The one I first made never did end up emitting any sound! By the time I was an upper grader in elementary school, I acquired a certain amount of knowledge about electrical circuit boards and thus became able to make radios and amps. This would lead to the first time I would pick music to listen to myself.
During my upper grade years of elementary school, Olivia Newton-John, Chicago and others were playing on the radio. I recorded their songs onto cassette and listened to them. One day, when I was 14 and in my second year of junior high, I went to a record store to buy Olivia Newton-John's album. When I got there, I saw an album cover featuring an elderly man clutching a alto sax in his arms. I had no idea what kind of music the album featured, but I thought the album looked pretty awesome! That album turned out to be Art Pepper's NO LIMIT. I bought it, went home, placed it on the turntable and ended up listening to somber jazz. "Shoot! What a waste of my allowance!" I thought, upon first listening to it. Then, I noticed the oddly vivid sounds of the alto sax, the wonderful audio recordings, and right when the second track played, I felt goosebumps on my skin. (laughs)
That song was the Ballad of The Sad Young Men. It was this record and Art Pepper that led me to starting the alto sax. Also, around the same time, Keith Jarrett's Country was playing on the radio. I was surprised at how beautiful the piano tunes were! I hurried back to the record shop and bought the album My Song, which included the song. These were the first two albums that influenced me and led me into loving music, and what led me into deciding to become a jazz musician.
Chris: What other music has influenced you over the years?
Masashi Kageyama: I've been influenced by all the music I've listened to. There's jazz, first and foremost, and then classical, ethnic music, pop, etc. I listened to pretty much everything except heavy metal. The most influential artists for me were Keith Jarrett, Philippe Saisse, Mark Egan, The System, Debussy, Akio Yashiro, Toru Takemitsu, Art Pepper Jan Garbarek, Charles Lloyd and David Sanborn.
Chris: What then led you to become a video game composer?
Masashi Kageyama: When I was around 23 years old, I visited a (TV commercial) recording studio where a teacher who was learning how to play the sax worked. This studio recorded only the saxophone. The accompaniments were all synthesizers and drum machines. An operator would use a PC to input music notes into the synthesizer. When I saw this for myself, I thought to myself, that I if this were all that was needed, then I could compose and record by myself. Right away, I ended up taking out a loan and buying the equipment needed, but I realized I had no idea how to use a PC.
I then figured to get a part time job that would allow me to figure out how to use one on the job. There were a bunch of companies hiring for programmers, and I applied to them one by one; one of those companies was SunSoft. (laughs) It was during the interview with them that I learned there were actually jobs whose responsibility was to make music for video games. And this job would probably let me learn how to use a computer, as well.  This was my one chance to kill two birds with one stone. (laughs)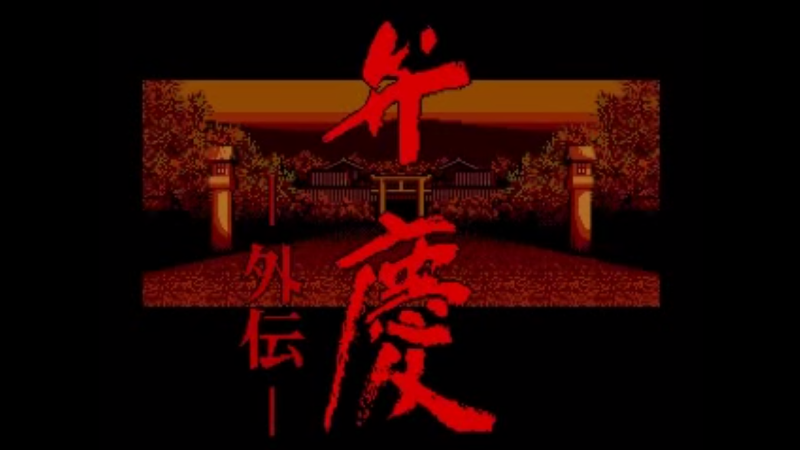 Chris: Your first projects were OUT LIVE and Benkai Gaiden. Could you share with us your experiences tackling the music and technical side of these projects?
Masashi Kageyama: Sunsoft asked me to do these two games almost at the same time. These two products allowed me to figure out the pace I could make the soundtrack for one song; of course it let me understand the quality I could output as well, and whether it would match the game itself. This was a period where I would constantly experiment.
OUT LIVE was the first soundtrack I worked on. It's a 3D action RPG, which was probably rare for the time. I worked on the project quite frantically since it was my first game. I wasn't familiar with PCs or sequencers at the time, so it was a tough project. (smiles) I put my heart into making cool music.
After writing OUT LIVE, I was put onto the Benkei Gaiden project. This is an RPG about Japanese "Jidaigeki." [Editor's note: Period dramas set in feudal Japan] For this game, I figured that Jidaigeki BGM akin to Japanese TV dramas would be an ideal fit. Japanese TV dramas were produced en masse at the time, and were popular with any age group. In other words, it would end up giving listeners the image of one fixed musical genre. Usually, following the footsteps of the BGM of traditional Japanese TVs was a safe path to take. However, I had a hard time figuring out exactly what kind of music this would end up becoming before playing the game. (laughs nervously)
Chris: Can you elaborate further on this?
Masashi Kageyama: Of course, games shouldn't be uninteresting. You've got to betray half of the users' expectations. [Translator's note: Kageyama is saying that you've got to have a few surprises for the users] (laughs). For example, instead of playing back melodies with minor chords in a lonely scene, could there perhaps be another possibility somewhere? Instead of putting diminish chords into scenes of tension, what else could I possibly do to express the atmosphere of the scene through music? I thought about these things very often.
At this point, I had set up a cable broadcasting in my room, allowing me to receive all genres of music. In the present day, we can listen to music from all around the world using internet radio, but back then, all you could do was go to a CD shop and actually buy music of various genres. Through cable broadcasting, I was able to listen to music I hadn't spent much time on otherwise, such as traditional Japanese, folklore, foreign/ethnic music, and classical. I listened to these songs to the point where I was drowning in the music, and always visualized in my head how I could fuse these songs with my own melodic style. For Benkei Gaiden, I wanted to give it the Jidaigeki feel, so I used Japanese musical instruments (like taiko, metal instruments, flutes, etc.), yet I feel I was able to create something new and nonexistent in Jidakigeki.
OUT LIVE and Benkei Gaiden were games I did at the beginning of my career, so I want to apologize to users since it might seem rather amateurish from a compositional standpoint. (laughs) However, I think I achieved most of what I originally set out to achieve through Benkei Gaiden: Sunayosu, the sequel to the original.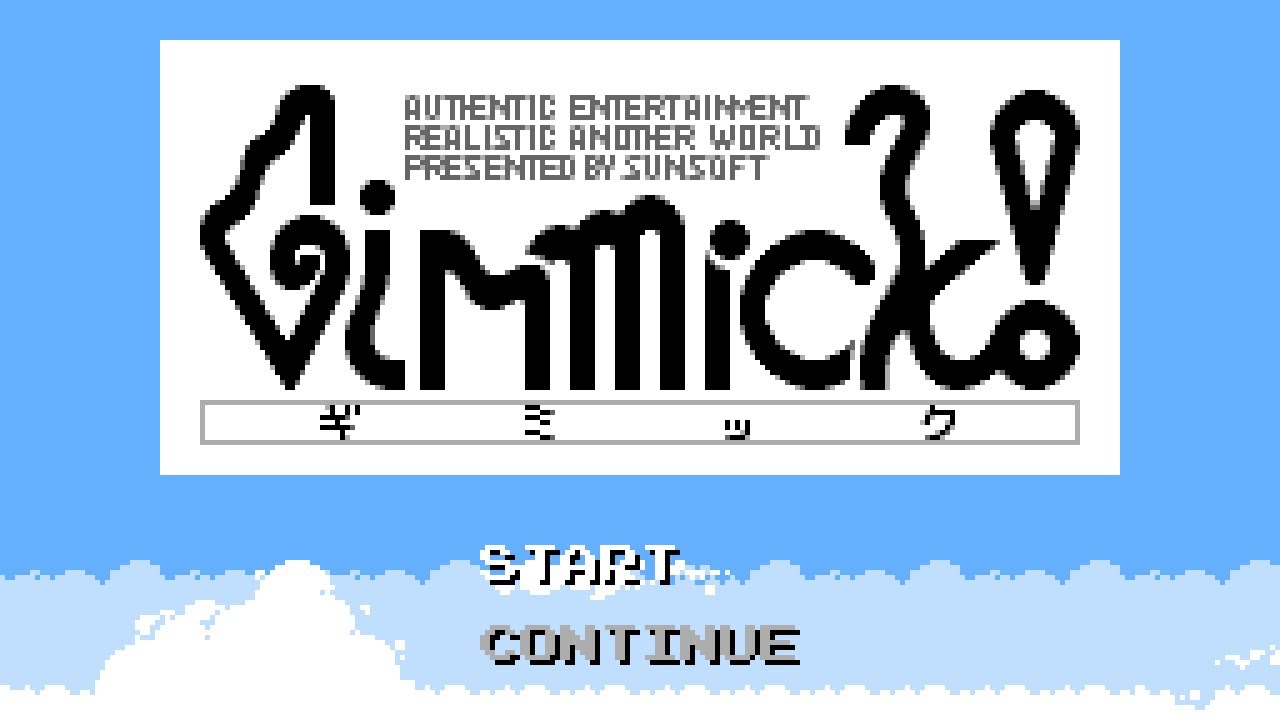 Chris: One of your greatest soundtracks is the NES' Gimmick. Could you tell us about how your intentions and inspirations for this pop- and jazz-tinged soundtrack? How did you achieve such rich sounds, for example with your bass lines, with such a technologically limited console?
Masashi Kageyama: Tomomi Sakai, the producer and programmer of Gimmick, was working out of Nagoya. I was in Tokyo, which is 350 kilometers away, so we couldn't meet very often. We had all of our meetings via telephone. (laughs) Tomomi Sakai listened to a variety of different music, and when it came to just music, we had very similar interests. It was easy to convey the motif and nuance of the music to Sakai, all of which was done over the telephone.  I ended up running the Mac's synthesizer and plugging headphones into the telephone. (laughs) This is how we managed to share feedback about all of Gimmick's music: over the telephone.
In order to replicate my music easily, Sakai implemented expanded sound sources. Before making the soundtrack for Gimmick, I had already created the music for 2 PC Engine games, OUT LIVE and Benkei Gaiden. I had no issues with the layout or controls of the music composition. However, Sakai was quite picky with the materials of the game, be it the programming, graphics, scenario, game itself, etc. Therefore, I ended up using all of the possible sound channels to their fullest. The process felt more like putting a puzzle together than actual music composition. (laughs)
In terms of music, the game covers a few different genres, and was a period in which I was able to conduct research. Also, there's something about the experience I can never forget: aside from Sakai, there were other talented team members. There was Hiroyuki Kagoya, who did the graphics, and Naohisa Morota, who handled the sound programming. His contribution to the Gimmick soundtrack was profound. All of Sunsoft's Famicom soundtracks wouldn't have been possible without him. He's a genius.
Chris: Could you also share with us your memories about the following lesser-known soundtracks:

Masashi Kageyama:
Deae Tonosama Appare Ichiban: I remember thinking, after having done the two Benkei Gaiden games that I didn't really want to do another Jidaigeki soundtrack! (smiles) I met with the staff, and saw how utterly silly this game looked (in a good way, since the content looked quite interesting), so I thought it would be worthwhile to do this game. This game has music from various genres, and working on it was quite fun.
Rocky & Hopper: This is a party game featuring a compilation of mini-games. Among the stuff I've worked on, this is the only one without any original songs in it. All the music used in this game are arrangements I made of songs that made the charts long ago. I hadn't done many arrangements, so this helped me learned a lot.
Purumui Purumui: This is a morphing RPG game. The soundtrack employs modern jazz, pop, classical, and so forth. There are various genres in it. I think I made this soundtrack based on my own music interests more than anything. (smiles) An official soundtrack was released for this title.
The Solitaire: This game is a video game representation of the long-existing board game. The soundtrack sticks true to the BGM. I think this game's music allows players to relax while they play. I made music suitable for interiors. I like many of the songs in this game. The last stage of the game features an original game in which the player moves a dinosaur egg around. If you move the egg, cracks will appear, the dinosaur will hatch and lay its own egg. I visualized the Galapagos while making the song for this stage.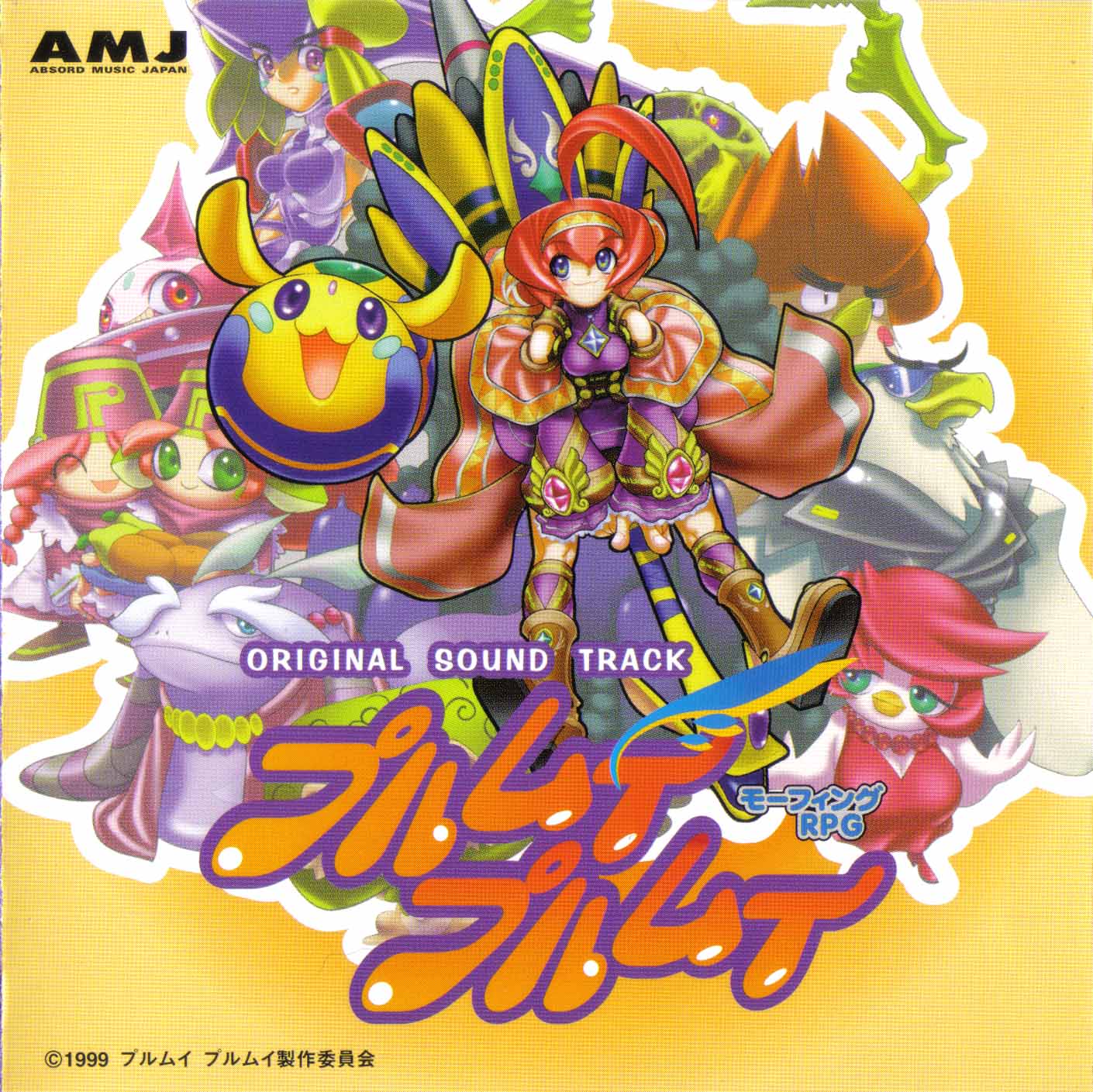 Chris: Your SunSoft scores have come to soundtrack albums at last with ROM Cassette Disc in SunSoft, SunSoft Music Collection Vol. 1, and SunSoft Music Collection Vol. 2. How does it feel to know your music has been so enduring? Can you tell us your experiences remixing music for ROM Cassette Disc in SunSoft Remix?
Masashi Kageyama: Regarding SunSoft Music Collection Vol. 1 and SunSoft Music Collection Vol. 2, I actually had no idea these even existed since the publisher never told me about them. It's not like they actually had to, since I don't any of the rights to the music, but I thought I would just mention that. (laughs)
I was actually contacted by Clarice Disc, the company producing ROM Cassette Disc in SunSoft, who told me of their intent to take SunSoft's Famicom music and turn it into an album. Nobuhiro Yoshikawa from Clarice Disc interviewed me about Gimmick as well. This was when I learned of Gimmick's high reputation outside of Japan too.
Chris: Could you tell us more about this?
Masashi Kageyama: I've been away from composing for almost 20 years, doing photography and graphic design. So when people bring the game up, all I can think to myself is, "Gimmick was that one game I worked on, right? The game that took much effort to make, but didn't sell very much since it was way too difficult." I had stopped composing and performing live, and although I still loved listening to music, I had no intention of going back into making music. It's not easy work, after all. I felt these creative blanks within me, and so thinking about those difficulties, I decided that being a music fan/listener was probably a better, more genuine idea. (smiles wryly)
When my interview was published, there was more reaction to it than I expected. Unlike the old days, the internet allowed for reactions to be felt right away. This is wonderful, although quite scary if you think about it. (laughs)
There are many fans of games out there, even for ones that didn't sell well. There are even folks who perform Gimmick's music live. I've connected with some of these people on Facebook. In Philadelphia, there are people who organize chiptune events, and musicians who participate in that event, as well as its listeners, have sent me many wonderful messages of praise. There's also a lady in Canada who works on games and translating who was the first non-Japanese person to get in touch with me. Her Japanese was fluent as she had studied abroad in Japan. She might very well be the first person to introduce me to people abroad. All of this makes me very, very happy, and gives me the energy needed to keep living. I'm grateful to fans who love Gimmick, and to those who have performed its music. Thank you.
Chris: After leaving behind game music, you have had a successful career playing jazz music at top venues and taking photographs for major exhibitions. Could you tell us more about what you've been up to in these intervening years? What have been the highlights of your musical and photography works?
Masashi Kageyama: There will be an exhibit called "Jazz Musicians" at the Art Gallery M84 in Ginza for 10 days starting August 24. This is an exhibit of photos I've taken of Japanese jazz musicians. Photos that ended up being used as album covers, magazine adverts and such are also going to be displayed. There will be a reception on August 29 featuring big-game jazz musicians, so I hope people in the Tokyo area attend. When that's done, I'll get to work on my solo album…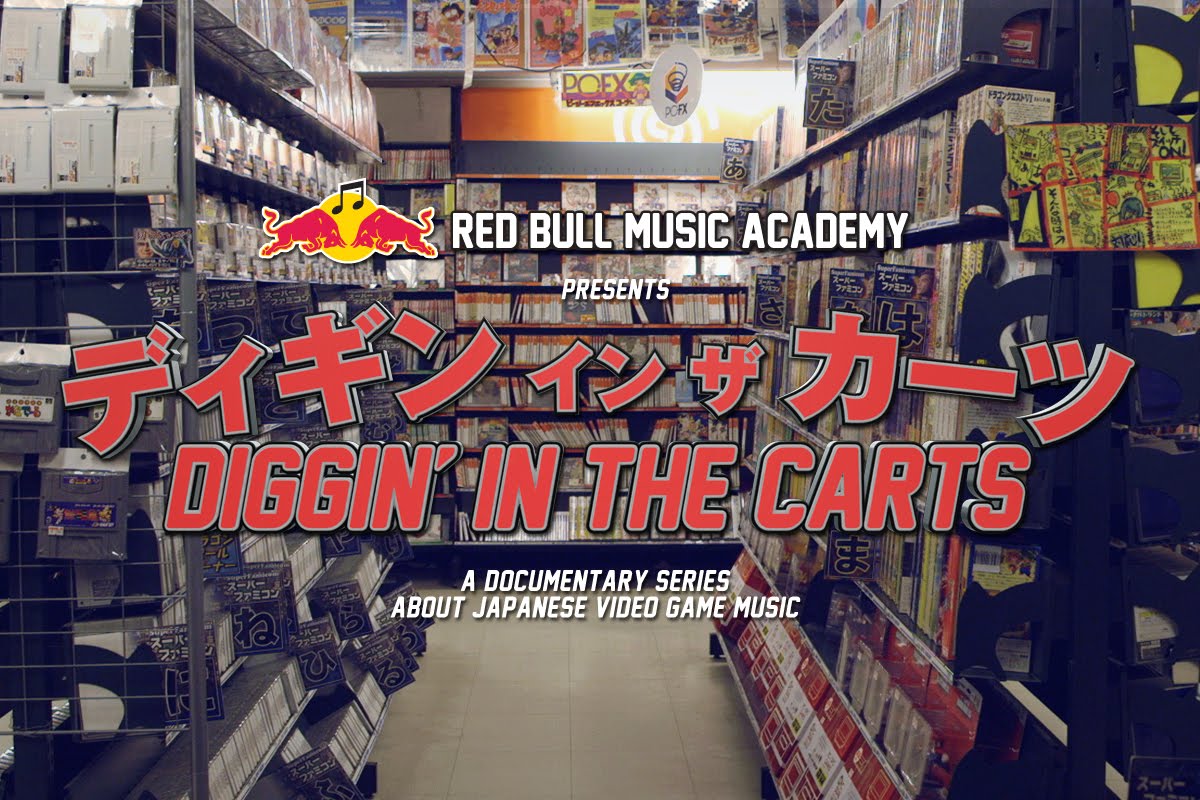 Chris: It was recently announced that you are joining Brave Wave. What attracted you this label? What can we expect from your first solo album there and your future in general?
Masashi Kageyama: I ended up being featured in Diggin' in the Carts last year. First off, I need to express my gratitude to the producer of that program, Nick Dwyer.  The production staff for that documentary was highly professional. In a short period of time, they were able to film throughout Japan, and get tens of composers together for one documentary. It was probably hard work. I'm very grateful to all of them.
After Diggin' in the Carts was shown in September of last year, Mohammed from Brave Wave contacted me. I actually was contacted by a number of different record labels and game-related people, but all of them except Mohammed wanted me to make music akin to Gimmick, or perhaps take all the music I've made up to this point and turn it into an album. For me, such projects didn't carry any meaning.
Mohammed, on the other hand, asked me to create new music. It could be collaborations, or one song in a soundtrack. This was what led me into deciding to get back into the challenge of music composition, and an opportunity I couldn't have possibly asked for otherwise. We decided that I would do a solo album as my first project for Brave Wave. I'm now working on the concept of the album.
Brave Wave is home to some talented game music composers and staff members, so I think there will be interesting game and non-game music coming from them. I'm looking forward to their stuff myself. Mohammed has supported me, along with Alex, who manages things over here in Japan. I'm very grateful to them. Thank you.
Also, I'd like to thank Chris Greening of VGMO for being the very first outlet to focus an entire interview about my past works and me. (laughs) VGMO's timely articles are beneficial to fans in this industry, and it's a honorable position. Please keep doing what you do best. Thanks to you all, I'm able to once again validate what I've done in the past and move forward as well. Thank you to all game fans out there! Arigato!!
Posted on July 20, 2015 by Chris Greening. Last modified on July 20, 2015.