Jeroen Tel launches campaign to produce Commodore 64 remake album
Jeroen Tel is one of the Commodore 64's most famous names. In addition to forming the legendary demoscene group Maniacs of Noise with Charles Deenen, the Dutch artist composed some of the computer's most iconic soundtracks, including the Cybernoid, Stormlord, and Robocop franchises… and between the ages of 14 and 18 no less.
This year, Tel intends to mark his return to the game music field by making his dream to "to remake the most memorable of [his] C64 SID soundtracks in a professional way" a reality. He has launched a campaign on flexible crowdfunding site Indiegogo to produce Tel Me More, an album featuring high-definition remakes of his . The album will include music from the following titles, with the possibility of bonus tracks if the campaign exceeds its goals:
Robocop 3
Cybernoid II The Revenge
Rubicon
Hawkeye
Myth
Turbo Outrun
Supremacy
Stormlord
Battle Valley
Cybernoid
Eliminator
Iron Lord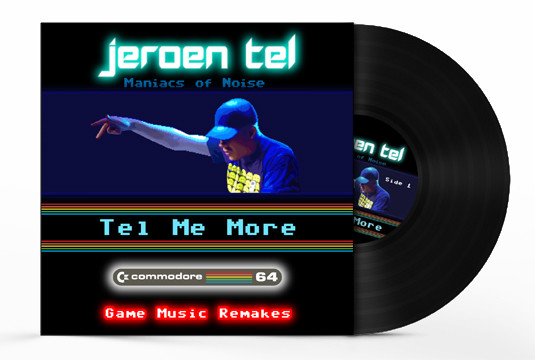 Those who back the campaign will receive the album in different forms: a digital download for 10+ USD backers, a physical CD for 20+ USD backers, and a limited edition vinyl records for 100+ USD backers. For more information, check his campaign pitch above. The campaign will run for the next 40 days and can be backed here.
Posted on July 1, 2015 by Chris Greening. Last modified on July 1, 2015.