David Lowe Interview: Creating A Temporal Shift
Elite, Starglider, and After Burner… just a few of the Commodore and Atari classics composed by David Lowe. And among the tracks featured in his recently crowdfunded album A Temporal Shift, which will remake his classic works with orchestra, vocals, and modern synthesizers. 
In this interview, David Lowe talks about the highlights of his career: from programming on the ZX Spectrum, to creating the first ever game music vocal piece, to making his mark on the After Burner and Elite franchises. He also reflects on the future, including his intentions for A Temporal Shift and how he hopes to challenge the "rather safe" present-day game music arena with experimental new scores through his family-based production company Uncle Art Music.
Interview Credits
Interview Subject: David Lowe
Interviewer: Chris Greening
Editor: Chris Greening
Coordination: Simon Malia, Chris Greening, Holly Lowe
Interview Content
Chris: David Lowe, we're delighted to be able to talk to you today. It was recently announced that you intend to return to the game music industry to produce a new album. How does it feel to return to the industry after so long? What have you been doing in the interim?
David Lowe: I honestly had no idea that there was such a huge retro gaming interest until my daughters brought it to my attention. In the interim, I have been actively involved in the music industry, making, recording and producing records while still playing live gigs (my first love).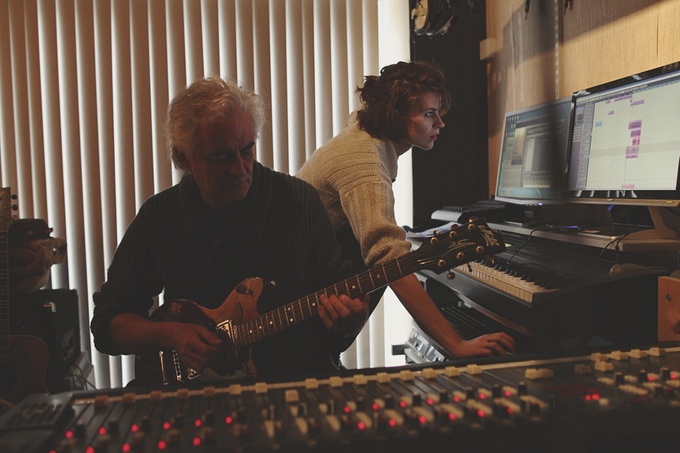 Chris: Coming from Northern England (like myself), you entered the music industry at the astonishingly young age of 15. Could you tell us more about your musical background and influences? Were you primarily self-taught or did you receive formal education?
David Lowe: Actually, I was born in East London where I lived until I moved North in 1987. I was completely self taught. The school I attended only gave music lessons to kids who were able to afford piano lessons, which my parents couldn't. Although I was playing guitar / vocals with my own band three nights a week in local pubs at the age of 15, the school didn't consider that music. My influences were simple The Shadows, The Beatles ( of course), The Stones and all the other fantastic 60's musicians – Hendrix, Van Morrison, etc. The list is endless and included all genres through rock, pop folk and classical. I just loved it all.
Chris: Your earliest soundtracks, Rapustin, Thrust, and Rad-Zone, were released for the ZX Spectrum and Amstrad CPC back in 1986. Could you share the story of how you came to create these soundtracks? How did you approach them musically? What technical barriers did you face and how did you accommodate them?
David Lowe: Rasputin was written by my brother-in-law, Paul Hibbard. We had been friends since School and had written and programmed Buggy Blast on the Spectrum together for developer Rainbird. Paul went on do another project for Rainbird (Rasputin) and I really felt I had to get back to gigging etc. At that point Paul asked me to do the music for Rasputin which was rather daunting as the Speccy 128 Soundchip was very limited compared to a full on 24trk recording Studio. But I loved z80 programming and so put together a lot of the original music (mainly songs) that I had been writing since I took up playing and squeezed instrumental versions into the machine.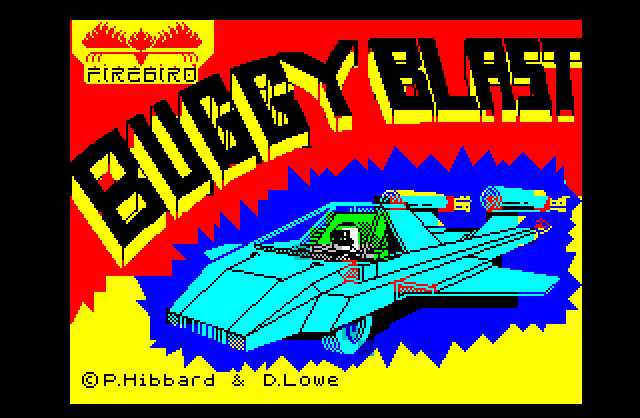 Chris: So you were a programmer as well as a composer back in those days?
David Lowe: Yes, dating back to the mid-80s. I actually did the Spectrum z80 game code for Thrust. Developer Firebird came to me following my work on Buggy Blast etc. They gave me a month to get it done. It was hardgoing as the original on the BBC machine was written by a maths professor, I believe. So it was out with the old school maths books and hope for the best.
Chris: Talking of technical accomplishments, Starglider is generally said to be the first video game to feature a vocal theme of sorts. Is it correct that this was the first of its time? How were you able to accomplish 'the impossible' technically?
David Lowe: Designer Jez San rang me and asked me to do a loading piece for his new game Starglider for the Atari ST. He had worked out that we could fit a 15 sec, 4 bit sample on the disk. This was done by hacking the volume control of the machine's speaker. It had a volume range of 0 to 15 (4 bit). I wrote the piece and went into a studio to record it, then took it to Jez where we sampled it and wrote the code to replay it by banging the volume control about with the data. I believe it was the first time it had been done, especially with vocals. I didn't really think about the fact that it had vocals on it, it just seemed a natural way to do the piece, but it certainly gained a lot of attention at the time.
Chris: How does it feel knowing that vocal music is now commonplace in games?
David Lowe: I think that vocals in game music now is really an essential addition to a developer's armoury. They can set the mood and portray the emotion of a scene sometimes better than a purely instrumental piece, although both have their place. The same as they do so successfully in films.
Chris: Carrier Command and Starglider 2 were uniquely bundled with cassette tapes featuring elaborate arranged versions of their soundtracks. What inspired these tapes and how did you convince the developer to include them? Can you tell us more about how you captured the tone of these soundtracks with your arrangements and performances?
David Lowe: They were actually requested by the developer as they wanted to give more than just the music that could fit on the disks or in the RAM. I was pleased to do them as it gave me a chance to develop the title themes into full-blown renditions. I don't actually remember doing them as it was so long ago, but I do remember that I was very into them at the time. After all, I was not limited to a machine's technical specs and could actually just make recordings with vocals, synths, guitars, or whatever else I came up with.
Chris: Talking of arrangements, you spent much of your time porting the soundtracks to all sorts of classic Japanese arcade games for systems such as the Amiga, Atari ST, and Commodore 64. What was it like working with the music for such games? If you don't mind, we'd love you to hear about your experiences porting the classic games like Street Fighter, Darius, Altered Beast, and After Burner?
David Lowe: I'm going to be honest here. As it was so long ago, I cannot remember anything in particular about converting titles like Darius or Altered Beast. Sorry! But I do remember the struggles of replicating the music of Street Fighter II: The World Warrior. I had to learn this by going to an arcade and hearing the tunes play over and over! There were no scores, tapes, or programs provided.
I actually didn't like the original After Burner music for arcades and basically rewrote it. I thought the original from the machine had an awkward push beat that didn't go with the high speed action of the game. I wasn't sure what Activision were going to make of it, so I was slightly apprehensive that they wouldn't accept it. But they did and even gave me an award for the work.
Chris: You went on to produce two of your greatest masterpieces, Frontier: Elite II and Frontier: First Encounters. How did you capture the incredible atmosphere and scope of these space-travelling titles with your music? Could you share with us your inspirations for the main themes of these titles?
David Lowe: Ha, thanks for the compliment. Basically David Braben rang and asked me if I could write classical music as he was writing Frontier: Elite II and wanted the music to be all classical. He explained that there were certain classic pieces he wanted, i.e. Blue Danube, Ride of the Valkyries etc., but he also wanted an original classical title theme for the game. I wrote what is now the Second Theme and sent it to him; his response was "I love it and want to use it, but I want the actual main theme to be more strident, more battle-oriented." So I wrote what is now the main theme in that vein and he was happy. I know I loved the Star Wars music, Star Trek theme and The Dambusters March so I think maybe any inspiration came from those.
Chris: What were the biggest challenges of working on these titles?
David Lowe: To be honest, the hardest part was programming all the classic pieces. They are very complicated pieces of music and I remember I even had to go and buy the music for a couple of them.
Chris: It was recently announced that you intend to arrange the main and second themes of Frontier: Elite II for full orchestra. Could you tell us more about your vision for the arrangements of these themes? How will they reflect your original intentions for these pieces? How will you orchestrate, perform, and record them?
David Lowe: We have hired Abbey Road Studio 2 with a 50 piece orchestra supplied by Chamber Orchestra of London to perform and record the two themes on November 27. We have found an orchestrator / arranger by the name of Tom Player, who in my opinion is the right man for the job as he totally seems to get where we want to go with the arrangements, as the two pieces are fairly different. The main theme is more brass-led, very strident and heroic in its execution. By contrast, the second theme is gentler, more flowing and led mainly by strings and woodwind. We are working now with Tom to get the arrangements right. There is a whole film crew coming in on the day to film the whole thing so we are really looking forward to finally getting the music the way I heard it when writing it. Must admit, I am really excited!
Chris: The rest of A Temporal Shift will feature adaptations of many of your other works, several of which we already discussed. Can you share with us more about what we can expect from the album? What can consumers expect?
David Lowe: The album will only consist of my own original compositions, as licensing for remaking tracks can get difficult. The music will be remade using modern equipment, but it won't be just straight copies. We have several things in the pipeline in this regard. For example, as some of the original tunes were really fairly heavy songs in a lyrical sense, some vocals will be included. There are ideas for a rap section in one piece… in fact, many (maybe too many) crazy ideas to mention. But Uncle Art was always about breaking boundaries so let's see what we can do with this. We do not want to make an album just of different tracks, so we are intending to mix up and introduce sections of one piece crossing over into others in a way we hopefully think will provide the listener with a continuity throughout the whole thing.
Chris: It's heartening to see that your daughter, Holly Jazz Lowe, herself an accomplished artist, is working closely with you on this project. Is it correct to infer that she helped convince you to turn your dreams into reality? How do the two of you complement each other?
David Lowe: Both Holly and my other daughter Lucy (who by the way is filming the whole thing, from start to finish) helped to convince me to undertake the project. Obviously being Holly's dad, it's hard to be seen to be objective about her talent. But to work with her is a godsend. In the studio, Holly is as fine a musician as you could wish to find: her piano playing, arranging, vocals abilitie and knowledge of musical theory, coupled with a complete understanding and ability to engineer and edit, all with her totally professional attitude to get the job done, make it fun and exciting. She has a completely open mind on music, there are no blinkers on her musical vision and she is willing to try anything that is suggested, no matter how outrageous it may seem at the time. In fact, a lot of the outrageous ideas are actually hers!
Chris: What do the two of you hope to accomplish in the long-term through Uncle Art Music?
David Lowe: I think we both would like to put Uncle Art back into the gaming world of music, a place I think has become just rather staid and safe.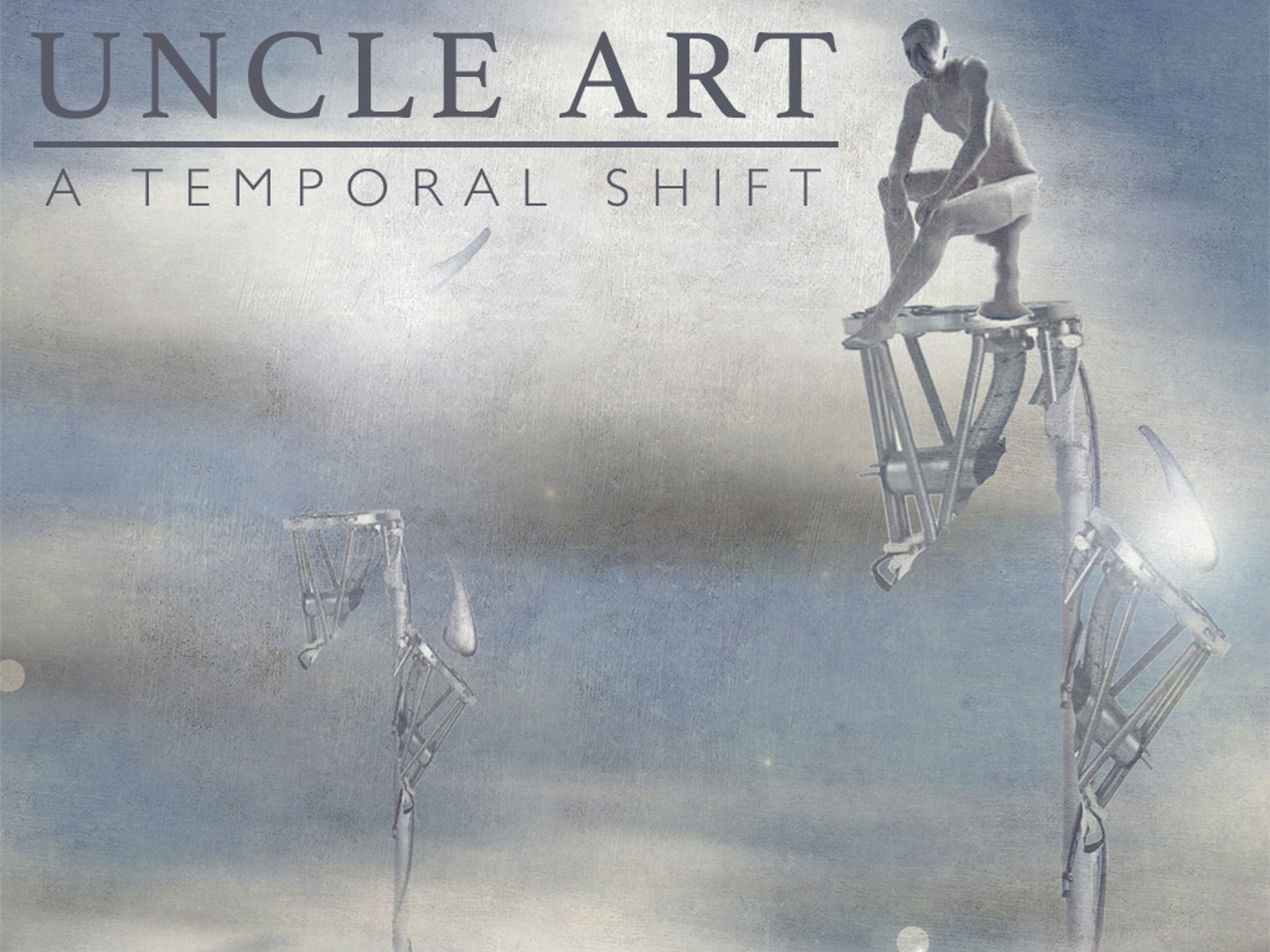 Chris: Many thanks for your time today, David Lowe, and all the best for the future. Do you have anything else you'd like to say about yourself, your works, or A Temporal Shift? In addition, do you have any message you'd like to send to your fans around the world?
David Lowe: Just thanks to all those fans, I didn't even know existed who have made it possible to get this Album made. It would never have happened without them.
A Temporal Shift can be pre-ordered ahead of its March 2016 release date here now.
Posted on September 5, 2015 by Chris Greening. Last modified on September 5, 2015.