Houston RE:Play XPO to feature Akira Yamaoka
RE:Play XPO, a Texas-based music-and-games venue founded last year, will be hosting their annual event this weekend. The event will feature games from several indie developers including Playtonic Games, Imagos Softworks, and Zeboyd Games, and a lineup at artists including Danimal Canon, Ben Prunty, and SIXIXIX. Headlining the event is Akira Yamaoka, known for his work on the Silent Hill series, who will be performing in the evening.
"I was surprised that we were able to get Akira Yamaoka! A friend of mine, Amber Theriot, happened to know him; she threw it out there and I stopped dead in my tracks and asked if she would contact him," says Cresendo Sotuyo, RE:Play founder and head. "He seemed to be pretty keen on RE:Play and wanted to participate. We were lucky enough to have Houston Gaymers (led by Eric Hulsey) step in and offer to help us with bringing him to the US."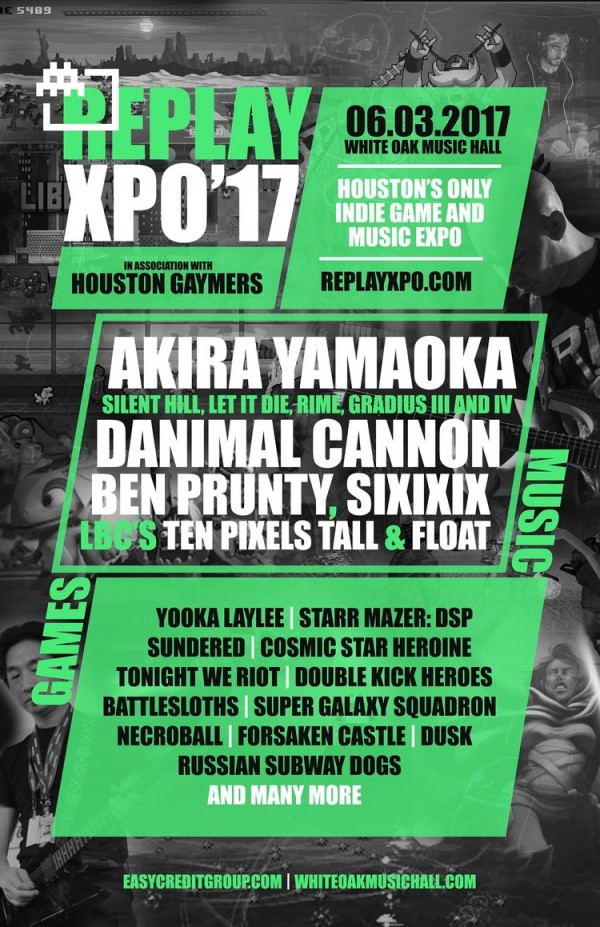 "I think this show is special because this time we have games literally from around the world! It's hugely exciting to me because it shows how much interest people have in events like this, especially here in Houston where there really isn't an expo geared towards indie developers," continues Sotuyo.
"It's evolved since it started 3 years ago, and I think people will be surprised to see what it has become in that short time frame. We have an expo that caters to indie games and gaming composers where it's easy to meet and interact with people behind the games. It also helps develop interest in game development. By having more intimate shows like this, it makes it easier for both developers and fans to interact and actually enjoy the show, rather than feeling like they are tied to working their booths."
The RE:Play XPO will take place Saturday, June 3, at 2 p.m. CST at the White Oak Music Hall in Houston, Texas. Tickets for the event are on sale here, at $20 for individual tickets and $30 for two.
Posted on May 30, 2017 by Emily McMillan. Last modified on May 30, 2017.