Annual Game Music Awards 2018 – Scores of the Year

We are pleased to present the winners in the 'Scores of the Year' category of the Annual Game Music Awards 2018. These panel-voted, officially-recognized awards provide a thorough and wide-reaching recognition of achievement in game music over the last year. The panelists have selected their choices by carefully considering the merit of the game music created this year — as art and entertainment, as part of in-game experiences and as part of stand-alone albums. Congratulations to all winners, runners-up, and nominees. For our Fan Favorite category, the winner was determined by the soundtrack that received the highest number of fan nominations.
Best Score — Traditional / Acoustic
Octopath Traveler
Yasunori Nishiki's soundtrack to Octopath Traveler is packed with fresh melodic content and vibrant orchestration, all wrapped up in familiar JRPG soundtrack conventions. Each character, each town, each area's battle has its own theme – and like on game soundtracks we grew up listening to, the themes invite us to fall in love with them.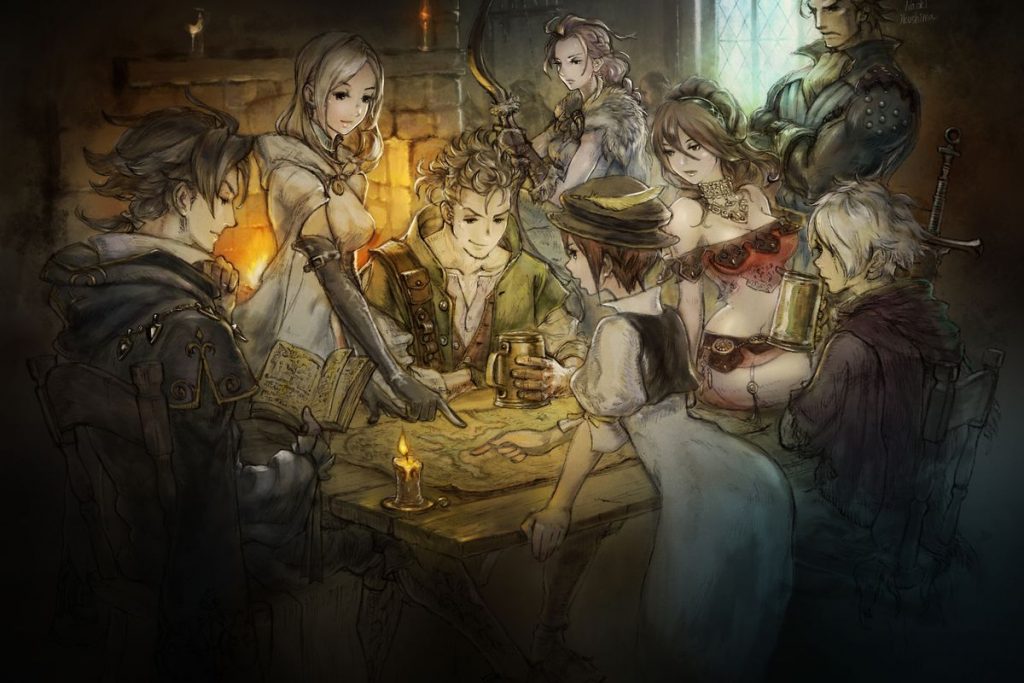 Runner-Up
Florence
Other Nominations
Far Cry 5
Moss
Where the Water Tastes Like Wine
Best Score — Orchestral / Cinematic
Monster Hunter: World
With Monster Hunter: World, in its most detailed depiction yet, takes the listener on a journey through exotic locales and against powerful foes with a gripping orchestral score that includes callbacks to previous scores in the series and e