Annual Game Music Awards 2018 – Scores of the Year

We are pleased to present the winners in the 'Scores of the Year' category of the Annual Game Music Awards 2018. These panel-voted, officially-recognized awards provide a thorough and wide-reaching recognition of achievement in game music over the last year. The panelists have selected their choices by carefully considering the merit of the game music created this year — as art and entertainment, as part of in-game experiences and as part of stand-alone albums. Congratulations to all winners, runners-up, and nominees. For our Fan Favorite category, the winner was determined by the soundtrack that received the highest number of fan nominations.
Best Score — Traditional / Acoustic
Octopath Traveler
Yasunori Nishiki's soundtrack to Octopath Traveler is packed with fresh melodic content and vibrant orchestration, all wrapped up in familiar JRPG soundtrack conventions. Each character, each town, each area's battle has its own theme – and like on game soundtracks we grew up listening to, the themes invite us to fall in love with them.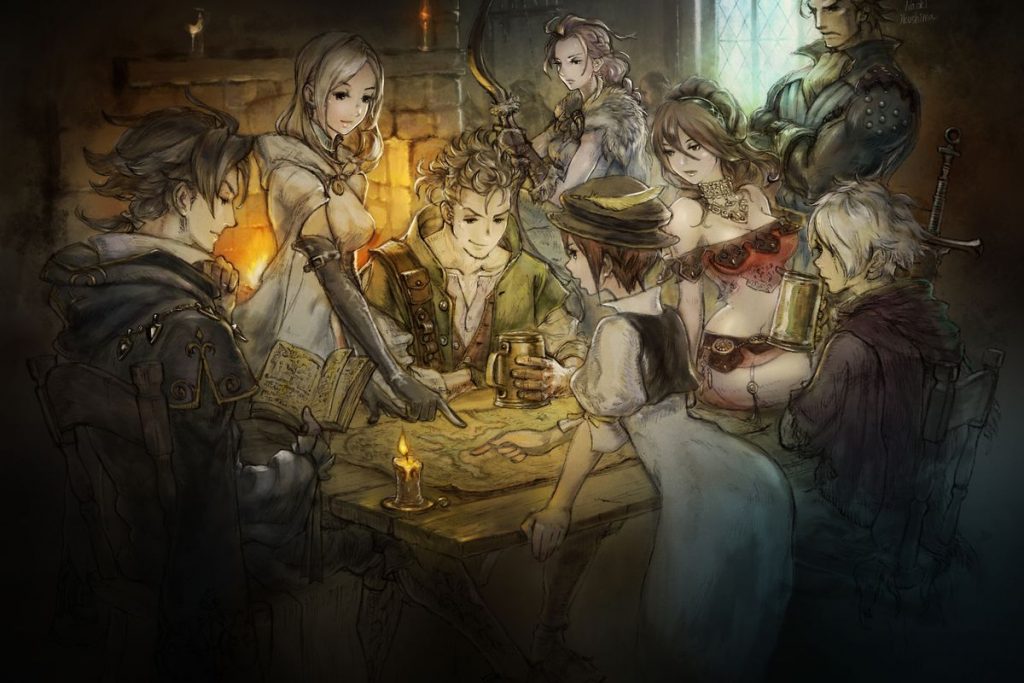 Runner-Up
Florence
Other Nominations
Far Cry 5
Moss
Where the Water Tastes Like Wine
Best Score — Orchestral / Cinematic
Monster Hunter: World
With Monster Hunter: World, in its most detailed depiction yet, takes the listener on a journey through exotic locales and against powerful foes with a gripping orchestral score that includes callbacks to previous scores in the series and exhilarating new battle themes.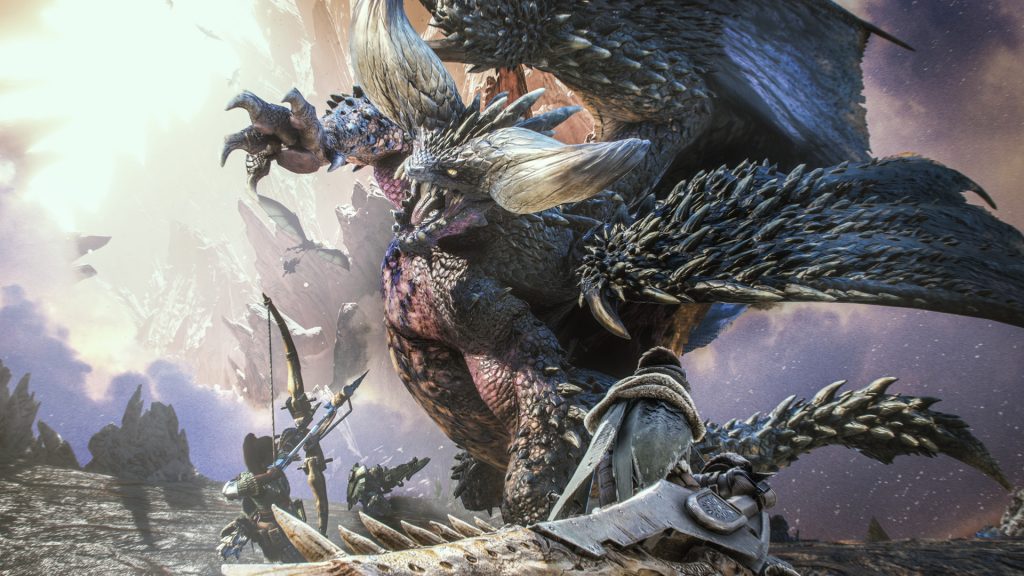 Runner-Up
God of War
Other Nominations
Detroit: Become Human
Frostpunk
GRIS
Best Score — Rock / Electronic / Hybrid
Tetris Effect
The shockingly wide variety of themes in Tetris Effect demonstrates composer Noboru Mutoh's versatility; the quality of those themes demonstrates his ability. From hip-hop to rave to pop to classical, the score has influences from all over the world – as well as several eras of music. We can only hope to see Tetris Effect's soundtrack in storefronts at some point in the future!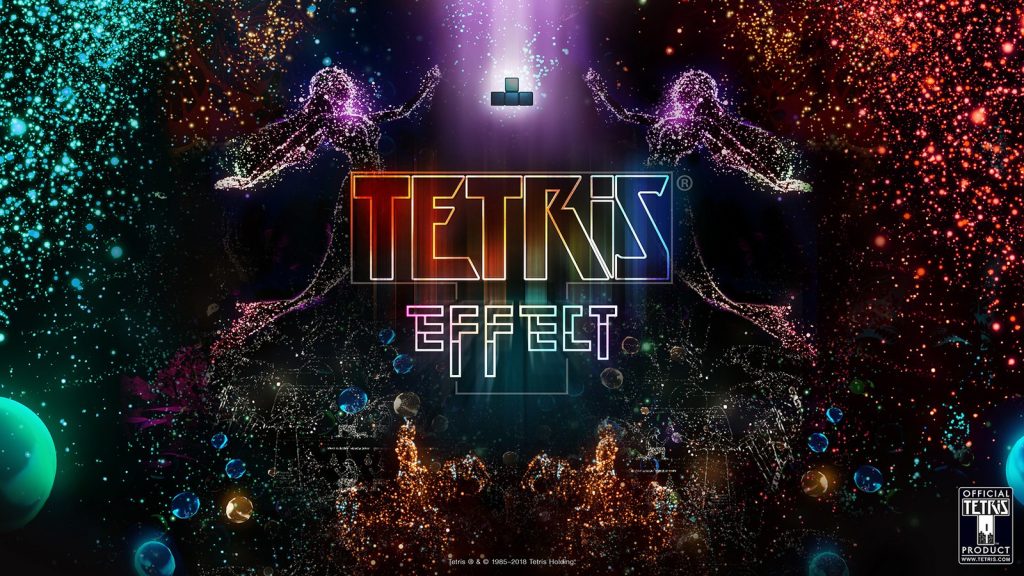 Runner Up
The Red Strings Club
Other Nominations
CRYSTAR
Donut Country
The World Ends with You: Final Mix
Best Score — Chiptune / Retro
Celeste
The amount of skill and thought that went into the soundtrack to Celeste is evident from the beginning to the end of the album. Each level theme that Lena Raine composed goes through a carefully written transformation, reflecting the player's path through the level; meanwhile, the soundtrack as a whole reflects the player's path through the entire game. However, the brilliance of Celeste's soundtrack is that the emotional journey embedded in the score comes across clearly – even without the game.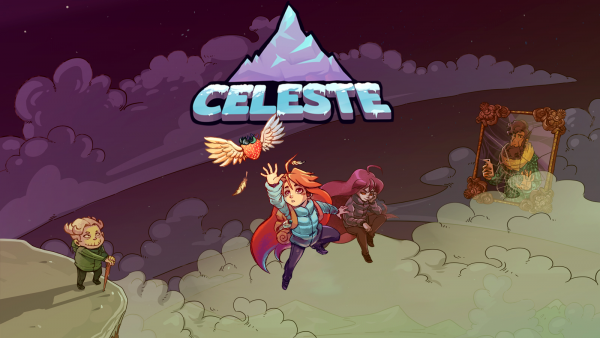 Runner-Up
Bloodstained: Curse of the Moon
Other Nominations
Iconoclasts
The Messenger
Timespinner
Best Score — Western Localisation
The Alliance Alive
Masashi Hamauzu's trademark textural ingenuity and electro-acoustic eclecticism run wilder than ever in The Alliance Alive, one of the most otherworldly and alluring JRPG soundtracks in recent memory.  Fans of Hamauzu's rarer works (Musashiden II: Blade Master, Sigma Harmonics, etc.) will feel right at home.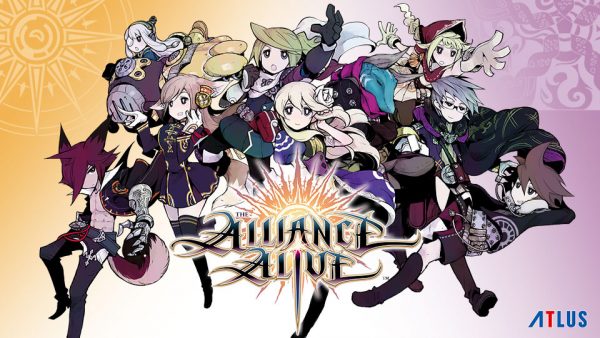 Runner-Up
Labyrinth of Refrain: Coven of Dusk
Other Nominations
Valkyria Chronicles 4
Yakuza 6: The Song of Life
428: Shibuya Scramble
Best Score — Fan Favorite
Octopath Traveler
Octopath Traveler's soundtrack is really something magical. It's so hard to believe that it was the first major game composition project by Yasunori Nishiki, because it so perfectly captures that "x" factor that so many modern composers have failed to emulate from the older generations. When people say new game soundtracks don't stand up the way they used to, the awe inspiring OST to Octopath Traveler is an indisputable rebuttal.
–Guest writer FamilyJules7x contributed this soundtrack description to celebrate this year's AGMA fan-favorite category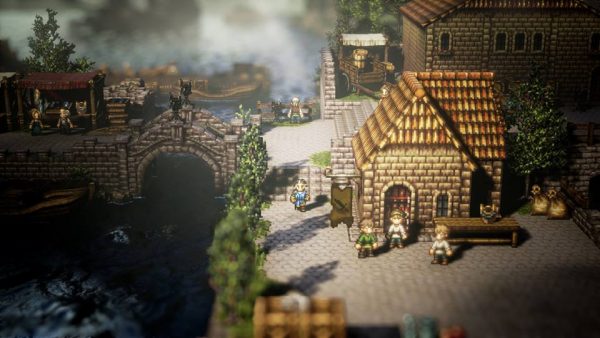 Runner-Up
Celeste
Other Nominations
Frostpunk
God of War
Xenoblade 2: Torna, the Golden Country
Best Score — Writers' Choice
Fighting EX Layer
Into the Breach
Both Fighting EX Layer and Into the Breach were equals in this battle for writer's choice. With Fighting EX Layer, the team at Supersweep crafted an engaging soundscape with both a fresh perspective and a nostalgic air. For Into the Breach, Ben Prunty used an eclectic and judicious mix of instrumentation that resulted in a delightfully nuanced and complex soundtrack, rivaling his iconic work on FTL.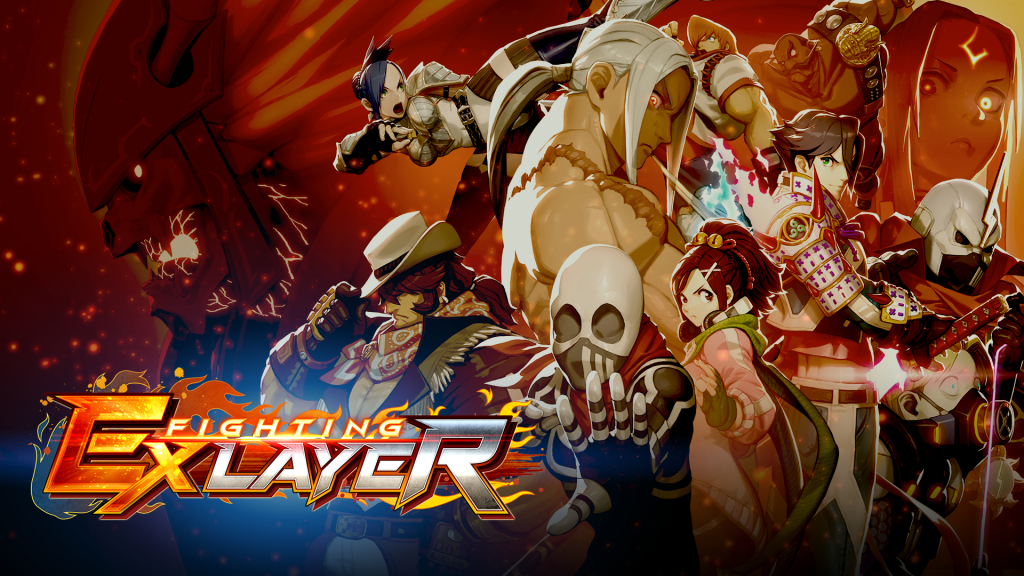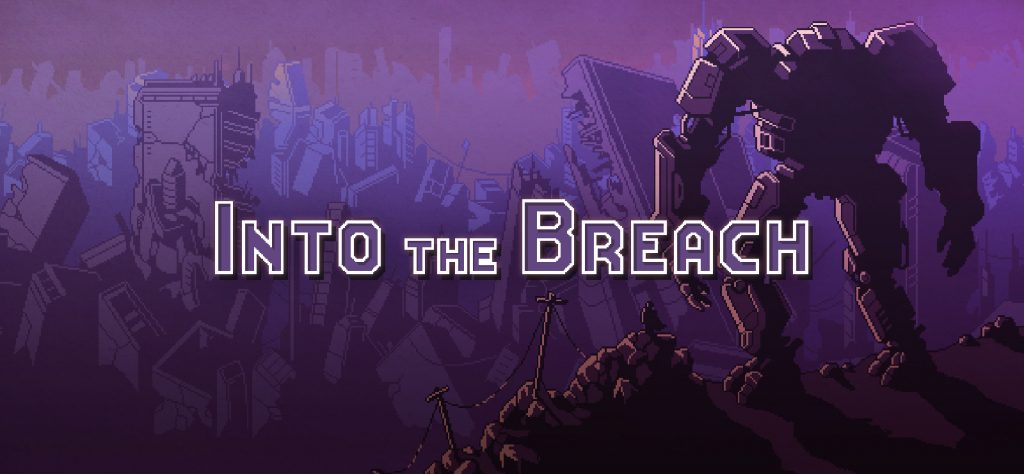 Runner-Up
CrossCode
Other Nominations
Mega Man 11
Yoku's Island Express
Posted on February 15, 2019 by Emily McMillan. Last modified on February 15, 2019.