Daniel Ran Interview: Beyond Skyrim
Daniel Ran's work on the soundtrack to Beyond Skyrim: Bruma has received praise from fans of The Elder Scrolls. Ran's music on the popular mod combines elements from the Skyrim and Oblivion soundtracks, from thematic content to orchestration, while still making the Bruma soundtrack very much his own. On Friday, the soundtrack's official release was announced; available for preorder now, the soundtrack will be released on storefronts March 16. 
In this email interview, Daniel Ran discusses his musical upbringing, his work on Beyond Skyrim, and the inspiration he drew from Jeremy Soule's original work on the series. Like the mod, the soundtrack was a massive undertaking, and Ran's attention to detail on this sprawling score is evident. 
Interview Credits
Interview Subject: Daniel Ran
Interviewer: Emily McMillan
Editor: Emily McMillan
Coordination: Jayson Napolitano, Sebastian Wolff
Interview Content
Emily: Can you tell me about your background in music? What got you into composition?
Daniel Ran: My parents insisted that I play a musical instrument from a young age, saying that I would regret it later in life if I didn't. Back then, I wasn't interested, and I went from instrument to instrument. Eventually, I settled on the piano, but it was an uphill battle and I always complained that I wanted to quit.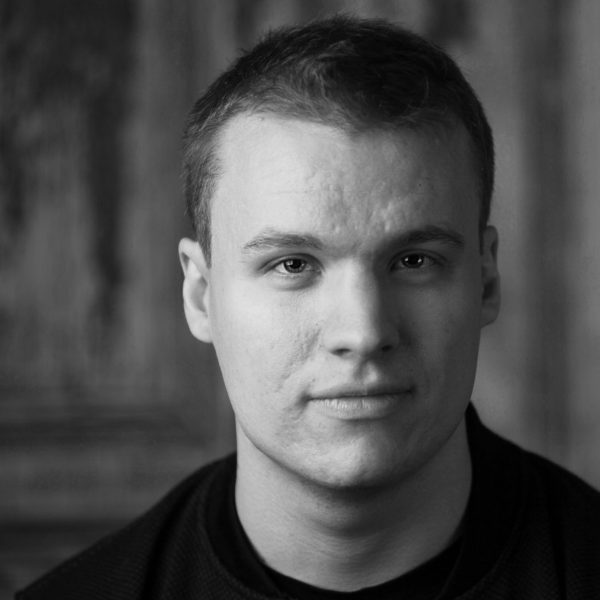 Then, I discovered video game sheet music on the internet, and from that point on, I was practising so much that I drove my parents mad listening to the same pieces over and over. (I'm not sure they preferred this to my previous stubborn refusal to practise at all.) It was never a decision to start composing. It just happened somewhere down the line, and I quickly went from just the piano to MIDI mockups on the computer. I never had any education in music beyond piano lessons and I stopped taking them when was seventeen.
For a while, I thought about going to university to study music, but I soon realised that it has always been an interest rather than an ambition. It's just something that I do.
Emily: How did you become involved with the Beyond Skyrim: Bruma mod? Did you realize it would be such a sprawling soundtrack from the start?
Daniel Ran: I was managing the internet community (Dark Creations) where Beyond Skyrim began. I'd composed two soundtracks previously so they knew me as a composer in addition to being an admin. A few years down the line, I started working on a replacement for Cyrodiil's existing soundtrack.
I knew that it was going to be a large project scoring what is essentially an entire Elder Scrolls game, and Soule had really increased the size with Skyrim. Because of how many different types of music is involved, it always seemed like a collection of smaller soundtracks rather than a single one. It all needs to fit together but it's very different writing sweeping exploration piece to dramatic combat tracks.
Emily: When did you decide that you would be using actual thematic content from Skyrim and Oblivion? Were there any themes you especially wanted to incorporate?
Daniel Ran: I think it was self-evident from the start that I would have to include some themes from Oblivion's soundtrack. It would be expected by everybody who played that game, and I also enjoyed reimagining some of Soule's motifs. The one I was most interested in using was the chorus theme from "Wings of Kynareth" (present in my track Bloodlines). It was clear to me just how I wanted to use it and given that track's popularity (and how it's been used in some YouTube videos), I'm happy to see I succeeded.
Emily: Your music is an incredible love letter to Jeremy Soule's work; the majority of the music for Beyond Skyrim is original (including original themes), but still uses atmospheric and choral elements that are very much in line with Skyrim's soundtrack especially. Can you tell me a little bit about your process here?
Daniel Ran: I think Soule and I are naturally inclined towards the same kind of styles and techniques. There's significantly more Japanese influences in my own music but we're similar enough that I don't have any trouble writing something that fits alongside his work. Because of this, the challenge was instead deciding where to land on the spectrum between him and me. Initially, I'd planned to veer closer to Soule, but I ended up more in the other direction, particularly in the combat music.
Emily: You worked with the Voices of Heaven Gospel Choir to compose "Nox Atra"; how did you come to work with them? Did you know you would have access to a live choir when composing the music?
Daniel Ran: It happened out of nowhere. One of the project members said that they belonged to a choir and he put me in touch with the director, Sandro Macelloni. We exchanged emails and after a bit of back and forth, he made a recording of the vocals which I added to an arrangement.
Emily: Can you tell me about the lyrics to "Nox Atra"?
Daniel Ran: They were written by one of the choir members, Francesco Busti. Initially, I'd intended to use nonsense Latin (i.e. syllables that sound like they could be Latin but actually don't mean anything.). Francesco decided on what direction to take based on the piece itself, and I think he captured it well.
Emily: Although the music incorporates the occasional theme from Skyrim or Oblivion, none of the tracks are direct arrangements. Did this add any complications to the licensing process for the upcoming release?
Daniel Ran: I didn't even expect a commercial release would be possible, but Sebastian Wolff from the Materia Collective shot me a note and he ended up taking care of all the logistics and licensing.
Emily: What was your favorite original track to compose?
Daniel Ran: It's really hard to single out one above all others, but I tend to enjoy the ones that have something fun or interesting about them rather than being the best. All the bard songs qualify, definitely, since they were an entirely new experience for me. Arch Henchman is high up on the list. I made it very late in the process and it was an accident that happened whilst I was trying something else. It's such a fun piece and I like everything about it, from the instrumentation and rhythm to the chords and melodies.
There's also Drinks for Dogs, mostly because it has such a bizarre time signature. It's in 7/8, which isn't unusual, but for the final theme, it changes to something that I'm not sure I know what it is. 4/4 with an extra two beats thrown in between the phrases, perhaps. To Fell an Ogre has an attitude that I really like. It has a primary motif that is unconventional, similar to Arch Henchman, with short strings playing a melody with a lot of rhythm to it. Honourable mentions include These Verdant Fields, Wilder Hearts, Mortal Wound, By Death or Dream, Moving Earth and War Machine. Maybe Diaspora Nenalata, too.
Emily: Are you able to talk about any current projects you're working on? Do you have any dream projects you'd like to do?
Daniel Ran: For now, Beyond Skyrim: Cyrodiil is the only music project for me. I've got my hands full with my company. But at some point in the future, it would be fun to compose for an indie game that really appeals to me personally.
Emily: Is there anything else you would like to share with your fans, or with readers of VGMO? Thank you so much for chatting with us!
Daniel Ran: Perhaps to keep one eye on Beyond Skyrim: Cyrodiil. I'm still writing more music, and I'm also working on writing the main quest. With luck, it'll come out as a kind of swan song for Skyrim before Bethesda finally decides to release the next one.
Also, be good to one another, and say hello to any dogs you meet.
Posted on March 12, 2018 by Emily McMillan. Last modified on March 12, 2018.