Ayako Yamauchi Interview: Engineering an Audio Career
Ayako Yamauchi  is an audio engineer who has begun delving into games over the past few years. Her work has included being a one-woman sound department to working with Formosa, a sound team that has worked on major projects for companies including Nintendo, Naughty Dog, and Bioware. 
In this interview, Ayako Yamauchi describes her background in the sound editing industry and her move from film and TV to games. Her recent large projects have included work on Uncharted 4 and the trailer for Tales of Berseria. Independently of her work in game audio, Yamauchi composes original music and directs music videos, which she also discusses with us.
Interview Credits
Interview Subject: Ayako Yamauchi
Interviewer: Emily McMillan
Editor: Emily McMillan, Ayako Yamauchi
Coordination: Patrick Kulikowski, Ayako Yamauchi
Interview Content
Emily: Thank you so much for speaking with us at VGMO. I wanted to start by asking about your background in sound editing and design. Can you tell me about how you got into the field?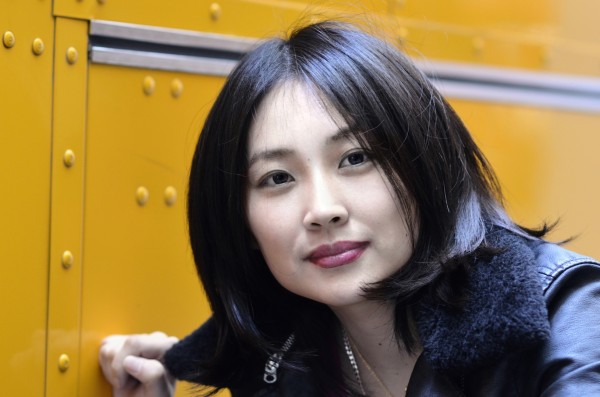 Ayako Yamauchi: I started my career in 2010 while I was still a student at Berklee College of Music. Then I had an opportunity to take an internship at M-Works Mastering. After that I was working as a freelance audio engineer in Boston for the first few years, I was in Boston. Later, I made a decision to move to Los Angeles to get more opportunities to work for TVs, films, and also, of course, for music.
Emily: Did you move to LA after you completed your internship?
Ayako Yamauchi: Yes. After I completed my degree and internship, I was working in Boston for a while, and I mastered for some independent artists–the records, CDs, and other digital distributions. I felt I needed more professional opportunities and that's why I moved to Los Angeles.
Emily: Why did you get into the field of sound design and editing?
Ayako Yamauchi: Back at Berklee College of Music, I studied sound design and audio engineering. I learned the basic skills there. After I moved to Los Angeles, I luckily got the opportunity to work for Tinitus Studios, and that was the first project I received in L.A. I assisted the Academy Award-winning sound designer Francois Blaignan. We worked for a film called Wrong Cops, which premiered at Sundance Film Festival. I worked on the foley recording and sound editing.
Emily: What made you decide to join Formosa?
Ayako Yamauchi: I attended Game Sound Con in 2016, and I had the chance to talk to the people from CRIware – that's CRI Middleware – in Japan. I met the previous GM there and he kindly hired me as an audio demonstrator at GDC this year. While I was working at their booth, I met many engineers, composers, and independent game developers from all over the world.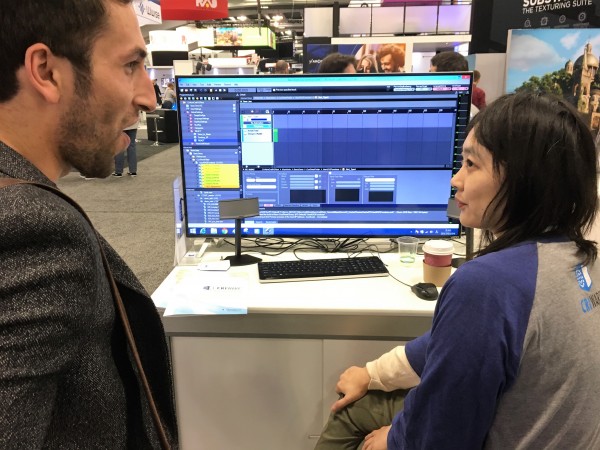 On the final day of the GDC, CRI hosted the G.A.N.G. award party. There, I had a chat with the former Formosa supervisor, who kindly introduced me to one of the engineer of Formosa. Later in May, they contacted me and I was able to join their team.
Emily: So that was a very recent step for you.
Ayako Yamauchi: I worked on independent games before, but I have only recently started to work for Formosa. I started off in films, and then moved to games.
Emily: What was the first game that you worked on?
Ayako Yamauchi: It was a mobile game for kids called Gooroo, back in 2014.
Emily: I saw that one of the projects you worked on was a trailer for Tales of Berseria. Was that when you were freelancing?
Ayako Yamauchi: Yes. This project came from my own client. Back in 2015, I had an opportunity to assist their video shooting of E3, and I met a video producer of BANDAI NAMCO. He became independent after that though. After E3, I worked a couple of times for BANDAI NAMCO as a sound engineer for their YouTube commercial videos.
Emily: What did you work on for that trailer? You frequently have a wide range of roles in the sound department.
Ayako Yamauchi: My job for this trailer was audio restoration, SFX editing, and mixing. It's not like a regular film project because I had to select several scenes from the game and adjust the loudness of the VO, SFX, and audio from cutscenes and music. I added some missing sound effects, and mixed them to make the final version.
Emily: I saw that you are working on Uncharted 4, which was part of your work with Formosa. Is this for the upcoming spinoff game?
Ayako Yamauchi: Yes. I'm currently working on Uncharted 4 – it's an ongoing project! We are working on the game in other languages from the original Uncharted 4.
Emily: Has there been much of a transition between working independently and working with Formosa?
Ayako Yamauchi: For me, it's not very different. I'm very glad to be working with nice and helpful team members. Sometimes I work more than 40 hours a week, and sometimes less. It's hard to manage the schedule but it's pretty fun!
Emily: Do you have multiple projects at once or do you focus on one project at a time?
Ayako Yamauchi: Right now I just focus on this project only because I am very busy. I need to spend more than forty hours a week on this project. Actually it's hard to engage in any other projects at the moment. But if I have time, or when I am not too busy, I would welcome any kinds of projects in music, TV, films, games, or whatever.
Emily: Since you've moved from films to games, do you find that your job is different?
Ayako Yamauchi: Yes, it's very different. I use the same skills, but requirements are different. In the project of games, we have to implement audio files into the middleware after editing them. Formosa is one of the certified studio for CRI Middleware. The largest different now may be that we are working on interactive media instead of linear ones. We need to create sounds for specific actions made by game players. And we need to integrate that sounds using game development tools such as Unity or Unreal 4.
Emily: Do you find that, out of the range of roles you've had in the sound departments, you have a role that you like working in the most?
Ayako Yamauchi: Every role has a very important processes, so I see all processes as equally important, whether they are in the process of pre-production or post-production. But my favorite? That's really tough question for me. I'm a producer. When I produce my own music video, I have to work with other specialized people, and I also play a lot of different roles. I enjoy working with other people with different ideas, and it is a pleasure working with talented collaborators.
Emily: What kind of projects are you looking at doing once your work on Uncharted is complete?
Ayako Yamauchi: I don't know yet what the next project might be for Formosa. If I have time, I want to produce my next music video or my next EP.
Emily: On your Bandcamp page you had a few pieces of original music. Can you tell me about where those came from?
Ayako Yamauchi: I was initially planning to produce a record album, but I feel that just publishing music doesn't mean a lot nowadays because of the nature of music scenes. So I wanted to try different things. I talked with my friend, a film director, about this in 2015 and he selected the song "Eternally".

On this track, I played guitars and instruments, and I did recording and mixing as well. Recording with musicians was completed in 2015 at Tinitus Studio. At that time I was planning to release other music, too, but I wanted to do something different and I challenged myself to make a music video.
Emily: Does your work in sound design ever require you to compose music?
Ayako Yamauchi: Yes and no. For some game composers, especially for composers who are involved in some kind of sound design, yes. It really depends on the project. For Uncharted or other triple-A games, the sound team and composers are working separately. On the other hand, in smaller games or independent games, composers are often involved in creating sound effects.
My composition style is not a typical Hollywood-cinematic one. I was much influenced by hard-rock and heavy metal, but I also love electronic, ambient artists such as Trentemoller. My style may not really be for most of game composition, I guess. I'm not a game composer. But whether my work is for a game, a film, a TV show or a commercial, I bring my vision into the project and I really enjoy doing creative work.
Posted on July 18, 2017 by Emily McMillan. Last modified on July 18, 2017.