Academic conference for video game music starts on Thursday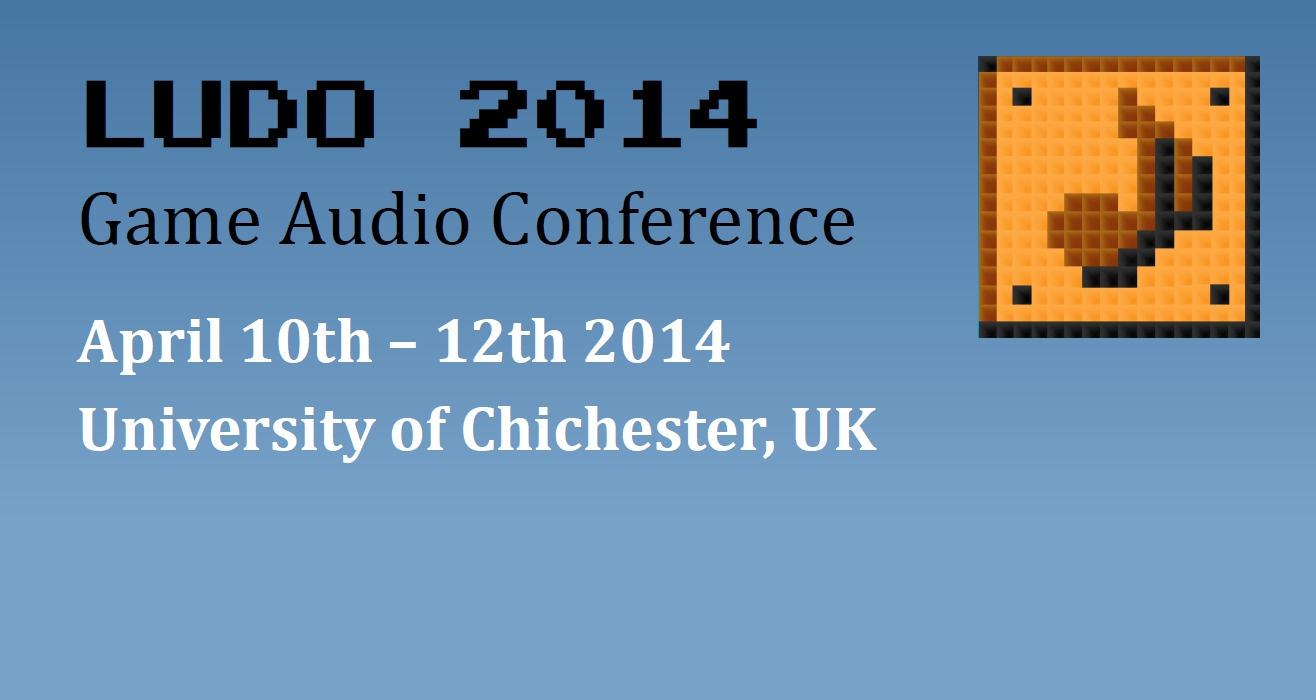 Much has changed in the ten years since I started writing about game music. These days, game music isn't just getting attention from journalists and hobbyists such as myself. There are academics and students across the world studying this relatively new media form, resulting in commercial book releases, journal articles, and conferences.
This week, the Oxbridge-led video game music research group Ludomusicology will hold their third annual conference. Ludo 2014 will be held from Thursday April 10 to Saturday April 12 at the University of Chichester, UK. A full programme for the conference is listed here. The year's conference will feature:
– Industry sessions by game composers Richard Jacques (James Bond, Sonic), James Hannigan (Harry Potter, RuneScape), Winifred Phillips (LittleBigPlanet, Assassin's Creed), and Stephen Baysted (GTR, Need For Speed)
– Academic keynote addresses by Kevin J. Donnelly (Southampton University) and William Cheng (Harvard University)
– 23 oral presentations from game music researchers across seven themed sessions
– Proceedings special issue of The Soundtrack with selected papers from the conference
– Opening drinks and conference dinner at a Spanish tapas restaurant
Hosted by Stephen Baysted and organized by Michiel Kamp (Cambridge University), Tim Summers (Oxford University) and Mark Sweeney (Oxford University), the conference this year has three main themes: canons and curating game music; simulation, immersion and "the real" in sound and audio; and game audio outside games. Ludomusicology will be tweeting the conference highlights, so be sure to follow them on Twitter and Facebook now.
Posted on April 9, 2014 by Chris Greening. Last modified on April 9, 2014.