Yoko Shimomura Interview: From Stockholm and Cologne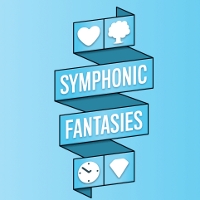 In the first of a four part interview series at Symphonic Fantasies, Yoko Shimomura talked to us exclusively about her past, present, and upcoming works. We agreed to combine it with a complementary interview by GameMusic.pl that occurred at Sinfonia Drammatica. The result provides the most comprehensive insight into the mind of the world's most famous female game composer.
Yoko Shimomura has become legendary for her works on the Kingdom Hearts, Mario & Luigi, Parasite Eve, and Street Fighter. More recently, her music has been commemorated with Drammatica, Kingdom Hearts Piano Collections, and the aforementioned concerts. We discuss all these projects in the interview while giving a hint at what to expect from her in the future.
Interview Credits
Interview Subject: Yoko Shimomura
Interviewer: Chris Greening, Don Kotowski, Kamil Rojek, Mateusz Pawlak
Editor: Chris Greening
Translation & Localisation: Kanako Boecker
Coordination: Thomas Boecker
Interview Content
Interview Team: After the worldwide success of your album Drammatica – The Very Best of Yoko Shimomura, it can be said that the Sinfonia Drammatica concert is a crowning of the collaboration between Thomas Boecker and yourself. Whose idea was it to originally work on the Drammaticacompilation and then produce a concert dedicated to it?
Yoko Shimomura: It was my idea to release the Drammatica compilation, together with Square Enix. We had many possibilities and offers from potential producers. Thomas was well-known for his work with Square Enix, and his offer was attractive, so he was chosen from the others. I found the idea ofSinfonia Drammatica very interesting — the idea of Western and Eastern game music meeting — and that's why I came to Stockholm.
Interview Team: Chris Huelsbeck's music was also performed at the evening. Are you familiar with his works?
Yoko Shimomura: I received the Symphonic Shades album as a gift from Thomas. I really liked what I heard, especially the Turrican II piano concerto, which is my favorite. So yes, I'm now familiar with Chris Huelsbeck's works.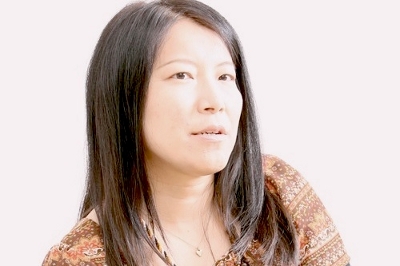 Interview Team: Moving on to the more recent Symphonic Fantasies, this historic event opened with your own work on the Kingdom Hearts series. Were you nervous or excited about this? What do you feel arranger Jonne Valtonen and pianist Benyamin Nuss brought to the music of the series?
Yoko Shimomura: I was just very excited to listen. There was nothing to make me nervous! I think Jonne's arrangement was very colourful and beautiful — just superb really. As a pianist myself, I felt sorry that Benyamin Nuss had to do so much work. It must have been extremely difficult for him. Anyway, he is a very, very good pianist and he pulled it off. I gave him a big hug at the end!
Interview Team: Talking of the piano, the Kingdom Hearts Piano Collections were released recently. What was your mindset while creating this album? If Drammatica was intended as a summary of your musical creations, what is the meaning and reason behind these piano pieces?
Yoko Shimomura: It was the first time that Square Enix allowed the release of a piano album that wasn't connected to the Final Fantasy franchise. You're probably used to the Final Fantasy piano albums, which used to be released after nearly every official Final Fantasy soundtrack. There were many piano arrangements of Kingdom Hearts, and I got many emails from fans — requests to consider releasing a piano collection featuring Kingdom Hearts tracks. Music producers from Square Enix also pushed for such a collection, and this is how this idea was born.
Interview Team: Can we expect a second volume anytime soon?
Yoko Shimomura: It depends on the demand from fans, after they hear the first volume. But if I do get the opportunity to release a second volume, what would you suggest I put on it?
Interview Team: More battle themes!
Yoko Shimomura: I'll take that into account!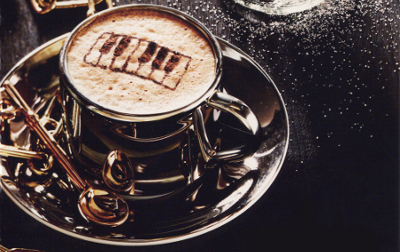 Interview Team: In your interview with RocketBaby, you said, "I have games that I would like to work again as a new project if the opportunity were to arise". Now that you have become freelance, was has it been like to finally get the opportunity to revisit some of these works? Can you elaborate on which projects were particularly important to you?
Yoko Shimomura: I have several projects that I still feel tied to, ones that were turning points in my life. The most significant of these are the Street Fighter II, Super Mario RPG, and Kingdom Heartssoundtracks. Kingdom Hearts is the most special for me, and I'm always ready to get back to the franchise. I'm even currently working on background music for its newest spin-off.
Interview Team: On that note, it seems fitting to discuss your music on Street Fighter II further. Given you were a new Capcom employee at the time, did you ever expect Street Fighter II's music to create the massive impact it did? Do you have a personal favourite stage theme from the game?
Yoko Shimomura: This is a difficult question! Street Fighter II really was my baby and so it's difficult to pick a favourite stage theme. I really didn't expect the music to create quite as much impact as it did and still follow the music of the series quite closely. I have lots of great memories about the project, such as performing piano for a medley at the Game Music Festival.
Interview Team: Out of curiosity, would you also mind confirming which three compositions in the game were not composed by you?
Yoko Shimomura: *thinks carefully* Ahh yes. Do you know Sagat's theme? Isao Abe composed this one in a rock or funk style. Also, he created two well-known jingles, "Here Comes a New Challenger" and "Round Start". *whistles*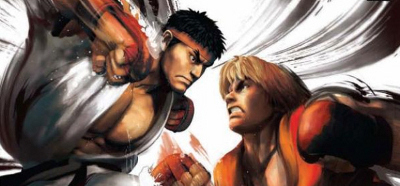 Interview Team: The three-part Mario & Luigi RPG series is the successor to the Super Mario RPGproject that you earlier mentioned. Are you excited that there will finally be an album release for the series? What considerations were there when selecting the track listings?
Yoko Shimomura: Before I started composing these games, it was quite challenging to get the image of Mario and Luigi in these games. It was therefore quite difficult to start writing the music, but I gradually persevered to create quite light soundtracks. However, there are plenty of darker elements too, especially in the Bowser-focused third game. The Club Nintendo soundtrack release is great news. It will mainly focus on the best themes from the first and third games, although the second game will get a look-in.
Interview Team: Returning back to Kingdom Hearts, your compositions for the original game have often been reused in sequels and spinoffs to the series. Why did you decide upon this approach and why do you feel it has been so sustainable?
Yoko Shimomura: Reusing music often happens for any composer and project. In this case, the reuse of the music was mainly to establish connections between the games — such as between Kingdom Hearts and Kingdom Hearts II — particularly in the common worlds. Although the initial compositions were popular, I also try to make sure there are some differences to reflect differences between the worlds, for example "Hollow Bastion" in Kingdom Hearts II, and plenty of new compositions as well.
Interview Team: On that note, will Kingdom Hearts: Birth by Sleep mainly feature reprises of your past work or are rumours of a co-composer true?
Yoko Shimomura: *gasps* Where did you hear this?! I have done all the work myself so there might have been a misunderstanding. If I could afford the cost to hire a co-composer, then I might prefer to do it, but currently I do all Kingdom Hearts productions myself. There are usually people who remix or program the music, but I handle everything else.
As with 358/2 Days, Birth by Sleep will again feature both new compositions and arrangements from earlier games. I'm handling the background music for the entire project.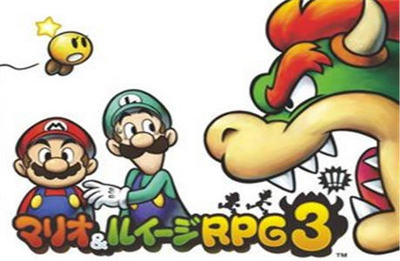 Interview Team: In recent years, hardware limitations have diminished greatly allowing game composers to compose more freely. How do you feel technological liberation has influenced your must and the industry as a whole?
Yoko Shimomura: My basic concepts towards composing haven't changed over the last 20 years. However, there were so many limits in audio capacity and whatnot before the PlayStation years, therefore I was forced not to use certain things. I'm very happy that I now have the freedom to compose any type of music. However, the DS device is still a big challenge that I worked hard to overcome on the Mario & Luigi RPGs and Kingdom Hearts 358/2 Days.
Interview Team: Are you excited about the possibilities next-gen consoles offer for projects like Final Fantasy Versus XIII? Do you feel as much pressure working on this title as you do your Kingdom Hearts projects?
Yoko Shimomura: Technically, everything is open on this game. I'm very liberated in terms of technical opportunities on these projects. I'm also very excited given it is my first big project on a next-gen console. That said, I'm not allowed to talk much more about Final Fantasy Versus XIII at the moment.