Wilbert Roget II Interview: Call of Duty and Destiny
Wilbert Roget II has seen a string of successes since his departure from LucasArts in 2013; his subsequent announcements included soundtracks to games like Lara Croft and the Temple of Osiris, and Dead Island 2, and Guild Wars 2: Path of Fire. More recently, he composed the score to Sledgehammer Games' Call of Duty: World War II, and just announced his involvement a few weeks ago in Destiny 2: Forsaken.
In this interview, Wilbert Roget discusses some of the projects he embarked upon since his last interview with VGMO, as well as his work on Call of Duty: World War II and his contributions to Destiny 2: Forsaken. He talks about some of the obstacles that come with scoring such a large-scale project, and the process he went through not just for landing the gig, but for planning and creating the score. 
Interview Credits
Interview Subject: Wilbert Roget II
Interviewer: Emily McMillan
Editor: Emily McMillan
Coordination: Emily McMillan
Interview Content
Emily: Last time you spoke with us, we talked about your background in music, and your journey from LucasArts to Impact Soundworks to Lara Croft and Dead Island. Can you tell me a bit about what you've been working on since then?
Wilbert Roget II: After finishing those scores, I was contacted by Resonator Games, a two-man indie studio, to score their first title. They were impressed with my Lara Croft score, and they had a long list of high-profile AAA credits between them before they went indie, so they continued the conversation by showing me their new title, Anew: The Distant Light. I was immediately blown away by the game's unique presentation and masterful craftsmanship, all of which was apparent even in this early stage, and so I signed on to write the score. For the last few years, I chipped away at this game while working on AAA titles such as Guild Wars 2: Path of Fire, Call of Duty: WWII, and most recently, Destiny 2: Forsaken.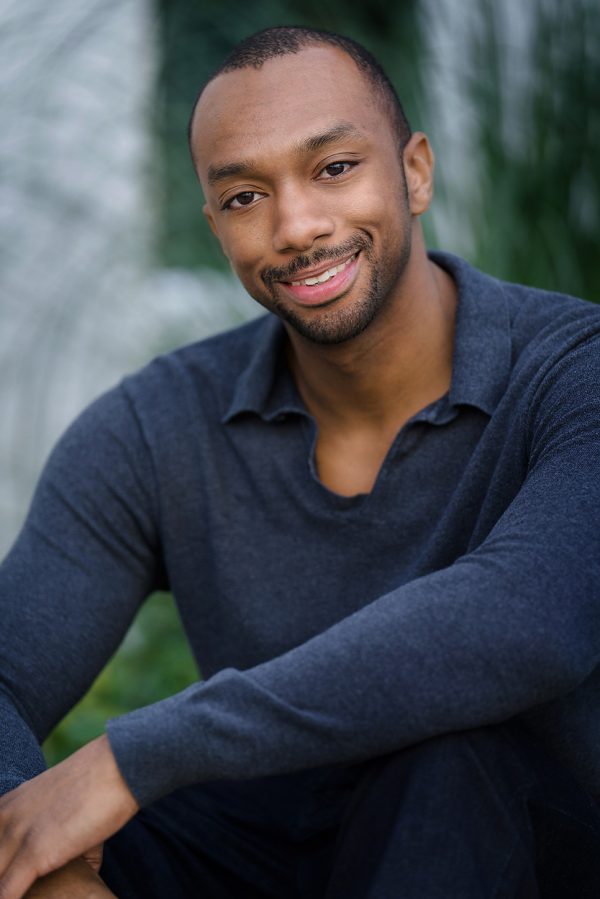 Emily: How did you come to score Call of Duty: WWII?
Wilbert Roget II: I had played Call of Duty: Advanced Warfare and was particularly impressed by the sound design and cinematic presentation. I reached out to their audio director and requested a meeting at GDC 2016, we hit it off and had similar opinions on how music and sound should interact in cinematic action games, and we continued the conversation through a few Skype calls and emails over the next several months. They had enjoyed my Lara Croft and Star Wars scores, and so eventually they decided to hire me to score the next Call of Duty title.
Emily: What were some of the challenges you faced in composing for such a massive title?
Wilbert Roget II: Call of Duty: WWII had a particularly complicated music direction – we needed to convey the WWII setting, portray a timeless character-based story and, most importantly, satisfy the needs of high-octane, modern gameplay. It was a difficult tightrope to walk, and of course there was a lot of pressure scoring such an important title within one of gaming's biggest franchises. However, the biggest challenge came from within – I had dreamed of scoring a WWII-setting shooter ever since playing the earliest Call of Duty titles back in college, and so the self-inflicted pressure exceeded anything external. I had to overcome over a decade of preconceptions of what such a score should sound like, letting go of many of my influences in order to build something fresh and unique.
Emily: You've said that when you compose, rather than attach music to the scenes as a third-party observer, you prefer to score what people in the scenes are thinking. Can you tell me more about this process? How did you come across or think of this idea?
Wilbert Roget II: I developed this concept while scoring the unreleased first-person multiplayer shooter, Star Wars: First Assault. It was difficult project in that we needed to marry the musical needs of the Star Wars franchise with the gameplay expectations of a competitive shooter, and so music needed to respect the timeless Star Wars sound while remaining unobtrusive. My solution involved both participating in countless playtests throughout development, as well as playing the levels offline and imagining myself there in real life. I'd take note of my own emotional contour, and made creative decisions based on that. It was almost like method acting, but for music composition.
For Call of Duty: WWII, most of my score was written in a typical 3rd person "storyteller" perspective, but some moments in the action and stealth pieces used a similar first-person scoring process.
Emily: This is not the first time you've taken on an installment of a series with a previously established musical background. Additionally, you've cited Michael Giacchino's score to the original Call of Duty as an inspiration. How do you bring your own touch to a series that already has its own sound?
Wilbert Roget II: I would say that Giacchino's Playstation-2 era game scores influenced my orchestral writing in a broad sense, but for Call of Duty: WWII I kept those inspirations to a minimum; listeners will hear similarities mostly in my use of brass in the action cues. However, the current generation of Call of Duty soundtracks draws much more influence from Hans Zimmer's "Remote Control Productions" style of film scoring. Again, my job was to bridge the gap between the modern Zimmer-esque style and the traditional WWII sound, and I achieved this through imagining myself in the world and exploring my own emotional contour. I gave the title a unique touch by developing signature sounds, such as my "haze of war" and "memory of war" concepts, as well as a host of melodic themes for the factions, locations and ideas in the game. These wove their way into every cue I wrote for the score.
Emily: You recently announced your involvement in Destiny 2: Forsaken. Congratulations! How long have you been working on that project, and what can we expect to hear from your contributions?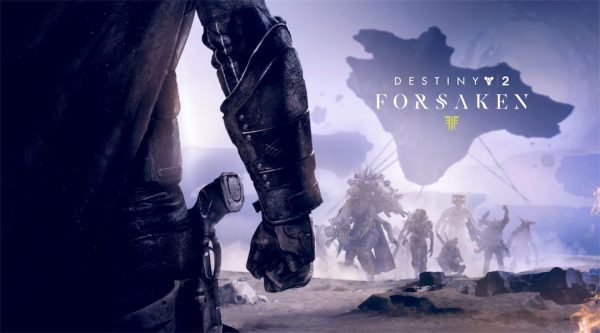 Wilbert Roget II: Thanks! I can't speak much about Forsaken as I'm just one additional music composer out of a large team, but I began writing for the project in February. I used a musical style that's still orchestral at heart, but relies much more overtly on synthesis and heavily processed effects. I started to explore new synth hardware last year, and made extensive use of a few analog and modular synths for this project. It was a fantastic excuse to give in to my gear-lust!
Emily: Despite your time spent working on titles like Call of Duty and Destiny, you also continue to make time for game music communities like Overclocked Remix and Materia Collective. What continues to bring you back to those communities?
Wilbert Roget II: I haven't contributed directly to any OCR or Materia projects in a few years, but I am close friends with many folks in those communities, and regularly hire musicians from OCR and Materia as performers on my game scores! There is a lot of talent in the greater game music community, and I'm always aiming to make sure that my scores both satisfy the needs of the project as well as the tastes of the game music fan community that's been such a big part of my life for so long.
Emily: Thank you for your time! Is there anything else you'd like to say about your current or future projects?
Wilbert Roget II: My current project is Anew: The Distant Light, the aforementioned indie title I've been working on intermittently the last few years. It's a Metroidvania-style open-world action/adventure sidescroller set in an exotic alien world, with a richly detailed setting and deep storyline told without any dialogue or text. The environments, animations and music therefore have the job of telling the entire story, which has been a fantastic creative challenge.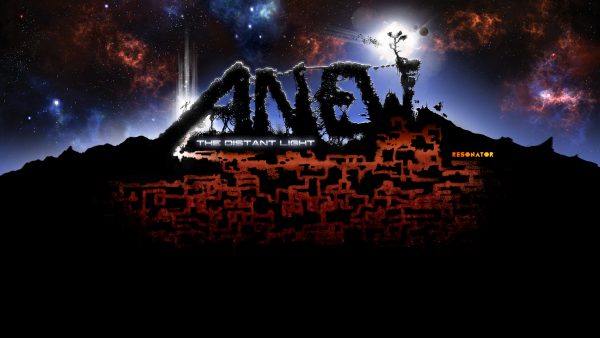 I believe this is my most unique-sounding score to date, due in no small part to inspirations from the bizarre yet fascinatingly coherent art direction. We just showcased a playable demo of the game at E3 (courtesy of The MIX indie showcase), and the reaction from both press and fellow developers has been incredibly encouraging. I can't wait to share more about this title, but for the moment, info and updates can be found here.
Posted on July 10, 2018 by Emily McMillan. Last modified on July 10, 2018.