Thomas Boecker Interview: Why Final Symphony Isn't the End
Thomas Boecker's concert productions have featured heavily on this site over the years, and for good reason. Concerts such as Symphonic Fantasies, Symphonic Legends, and Symphonic Shades have provided premiere examples of artistry in video games. His latest production, the Final Symphony album, is among his most ambitious: boasting 94 minutes of lavishly-arranged Final Fantasy music performed by the London Symphony Orchestra and recorded at Abbey Road.
In this interview, Boecker reflects on creating Final Symphony concert tour and studio recording. He discusses why he decided to return to this concept, resulting in the newly-announced Final Symphony II. He also reveals numerous new details, including how he will take Final Symphony II on tour, who will be arranging what for the concert, and why Symphonic Legends might never come to CD.
Interview Credits
Interview Subject: Thomas Boecker
Interviewer: Chris Greening
Editor: Chris Greening
Coordination: Chris Greening
Interview Content
Chris: Thomas Boecker, congratulations on your recent successes. Final Symphony has been met with great commercial and critical success. How does this feel to you and your team? What accolades are you most proud of?
Thomas Boecker: Thank you very much! We are very happy and grateful that the risk paid off. I think it was very important to prove that making such an investment to reach the highest possible quality was needed for several reasons, one of them being creating awareness for the genre outside video game industry circles. We all want video game music to be recognised as an art form, and Final Symphony was a huge step towards that. For us personally it was a dream come true, needless to say. Having such an incredible orchestra – the London Symphony Orchestra – was an honour in itself, but being able to record in such a famous studio as well, Abbey Road Studios, was almost too good to be true.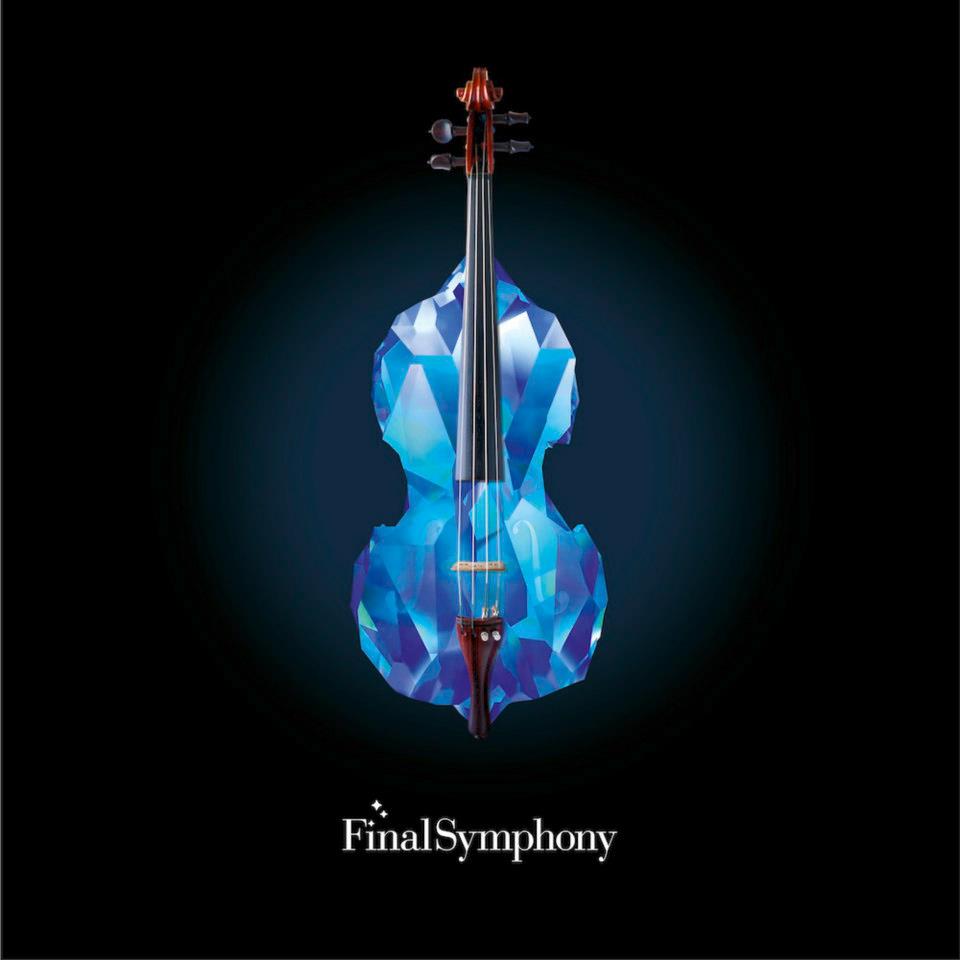 Chris: What did Final Symphony mean to you personally? Based on the name, is it safe to assume a sequel was not on the cards?
Thomas Boecker: As a producer I felt there were some parallels to the story about the creation of the original Final Fantasy game. Not that there was ever a question of us going out of business if it didn't succeed, but it was still a risky undertaking. It was the typical now-or-never situation, and I am most proud of the fact that we did it and went for it; no blaming the music industry for not being profitable enough, no debating about what kind of money can be made when working to such a quality level. We just did it.
Chris: Indeed, with Final Symphony, you and your team produced a work as ambitious as most major 'classical' music work. Could you describe how you achieved this through the concept, arrangements, and performances of the concert? Were you conscious of surpassing the already-stellar Symphonic Shades and Symphonic Fantasies?
Thomas Boecker: When starting a new project we naturally aim to surpass previous productions. I think we've achieved it so far because all our concerts are great learning experiences for the team. Having said this, "better" or "worse" are, of course, very subjective impressions.
I find Final Fantasy fans are especially knowledgable when it comes to the original music, and I think that gives our arrangers the chance to work with Nobuo Uematsu's music much more freely. This is a big advantage. When we started work on Final Symphony we also went back and looked at what worked best in the previous concerts and incorporated the parts we thought stood out.
I mentioned in a previous interview with you that Nobuo Uematsu told us to stay close to the existing Final Fantasy arrangements when we worked on Symphonic Fantasies. But after the performances, he was so impressed by our free approach, especially on Secret of Mana, that he changed his mind and encouraged us to go on a similar route the next time we worked on his music. Final Symphony is basically the result of this: not only is the style something we always had in mind, but it is approved and supported by Nobuo Uematsu himself, having personally been involved as a consultant on the project.
Chris: Several reviewers have commented that Final Symphony is nevertheless likely to appeal to all audiences. How did you work with the arrangers of this work to ensure that the symphony would appeal to highbrow 'classical' listeners and hardcore Final Fantasy gamers alike? Was it ever challenging to maintain an optimal balance?
Thomas Boecker: I think the key is not to think too much about this part. Our first goal is always to produce concerts we would love to attend ourselves. The downside to that is we have such high standards that producing the concerts becomes incredibly hard work. We keep improving the scores for months, and then after the first rehearsals and concerts we go back and keep fine-tuning them.
Certainly, it's never our goal to alienate fans. But, as fans of the games ourselves, we know we have the knowledge to try things we think make sense, and are fun – but also demanding. It's a great joy, to be with an audience that not only is into the original music, but are also capable of finding all the nuances we put into the scores.
Chris: Final Symphony was performed in six different cities during 2013 and 2014. What inspired you to return to these scores on several occasions? Having previously been involved in the concert tour Distant Worlds, would you consider taking this production on a larger-scale world tour?
Thomas Boecker: Final Symphony was always made with the idea to present it in several countries. While 2015 will see a short break because of our focus on Final Symphony II, which will see five performances this year, we are looking to perform concerts in parts of the world where we have never been before. I believe there is a huge market for Final Symphony and Final Symphony II – the Final Symphonies – and our promoter is making more and more orchestras aware of the fact.
So there is no coincidence here. What's important is finding a good balance, for sure; not over-doing it and making sure we bring it to orchestras who have the requirements to perform it in the best possible way.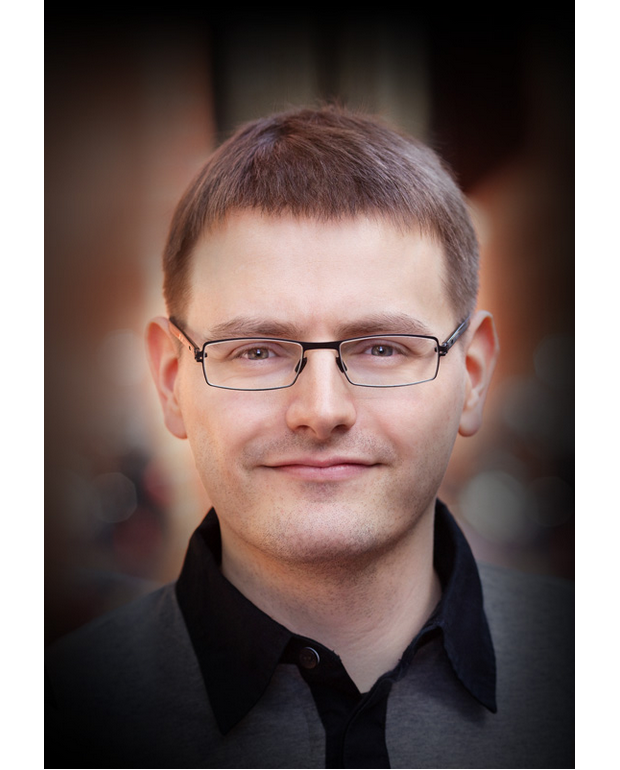 Chris: Both of your crowning achievements last year, Symphonic Legends London and the Final Symphony album, were performed by the London Symphony Orchestra. Could you tell us your experiences working with this orchestra? How have the orchestra's members and managers responded to your productions?
Thomas Boecker: Yes, absolutely. The orchestra has become a fantastic supporter of our work, I am happy to say. We met very friendly and supportive people right from the beginning, and now this has developed into a wonderful relationship, and one we all hope to expand on in the future. There are plans I cannot reveal at this point, unfortunately, but I can say that we have an announcement coming up that will once again mark a first in the world of video game music!
Chris: On the note of the Final Symphony album, you recorded this in Abbey Road Studios at the end of the year. Could you share your experiences recording this album with the original composer and arrangers in attendance? What did the studio recording bring to the Final Symphony experience?
Thomas Boecker: Abbey Road Studios is a place of music history; Prokofiev recorded his third piano concerto there in Studio One, and I probably don't have to mention John Williams' Star Wars, Indiana Jones and Harry Potter scores. If you are into pop and rock music, the list is equally impressive. The staff there are amazing, which is why I decided to ask sound engineer Simon Rhodes to join our team. Simon has worked on many, many blockbuster scores at Abbey Road, working particularly with James Horner.
I grew up with the sound of Abbey Road Studios' Studio One output; it is part of what I feel is the ideal sound for such recordings. As a matter of a fact, with every production of mine I have always tried to come close to that specific sound, and finally, I had the honour of being there.
Chris: Some questions on album releases: When will the CD version of the Final Symphony recording become available? Is there any hope for a CD release for the Symphonic Legends concert?
Thomas Boecker: Due to Nintendo's policies, I think it is very unlikely that we will see a CD release of Symphonic Legends. Certainly there are a lot of developments happening at that company at the moment, so I am not sure if I should say never, though. That said, I would love to do a recording, as some of our best arrangements have been created for Symphonic Legends.
As for a physical release of the Final Symphony album, it will be this year, but I wouldn't expect it before the summer.
Chris: Finally, it has just been announced that you will premiere Final Symphony II this year. What inspired you to revisit the 'Final Symphony' concept? How will the sequel concert develop on this concept?
Thomas Boecker: At first I thought that a Final Symphony II might be too predictable – sequels often tend to be less interesting or attractive! However, Final Symphony II is very different in that we're presenting music from other parts of the Final Fantasy series that we didn't touch on in the first concert. So this time we're presenting arrangements from Final Fantasy V, VIII, IX and XIII, which offer fantastic music from Nobuo Uematsu and Masashi Hamauzu.
There's so much beautiful music that still hasn't been arranged for concerts that we felt we had to go back. When we created Final Symphony, we focused on three, longer parts, specifically so we could offer the audience gems that are rarely performed live. The same is now true for Final Symphony II, which this time is in four parts, similar to the format we introduced back in 2009 with Symphonic Fantasies.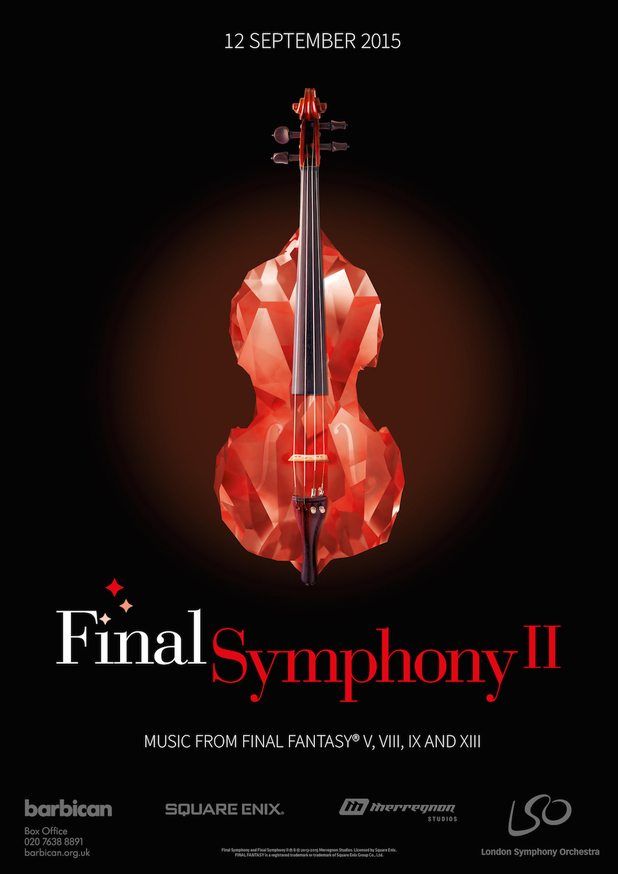 Chris: Final Symphony featured adaptations from Masashi Hamauzu, Jonne Valtonen, and Roger Wanamo. Who will be involved in adapting the music for the sequel?
Jonne Valtonen: This time, Jonne Valtonen will arrange music for the Final Fantasy V section, while Roger Wanamo is the arranger responsible for Final Fantasy VIII and Final Fantasy IX. With Masashi Hamauzu we have the original composer as part of our project again and he will arrange the music from Final Fantasy XIII himself, with Jonne Valtonen working as orchestrator. In a way it is similar to Final Symphony – but we've tried to keep it fresh and a nice challenge by making little changes, such as Jonne orchestrating Masashi Hamauzu's work this time.
Chris: Many thanks for your time today, Thomas Boecker. Is there anything else you would like to say about your concerts or messages you'd like to send fans of your productions around the world?
Thomas Boecker: I want to express my gratefulness again to all of our loyal supporters over the years, and I would like to underline that we are trying to reach more countries in the future, so that more people will be able to attend our concerts in person!
Tickets for Final Symphony II's London performance are on sale now. Featuring the London Symphony Orchestra under the baton of Eckehard Stier, the concert will be performed on September 7 at the Barbican Centre.
Posted on March 27, 2015 by Chris Greening. Last modified on March 27, 2015.