Thomas Boecker Interview: Going Universal
Behind acclaimed productions such as Symphonic Fantasies and Symphonic Shades, Thomas Boecker has been producing Symphonic Game Music Concerts since 2003. The artist is currently working on a number of new concert projects and recordings, which he will discuss across a two part interview with us.
In the second part of the interview, Thomas Boecker discusses revisiting Symphonic Fantasies and releasing a recording of the Tokyo performance. He also discusses the Turrican Kickstarter campaign and his plans for the Symphonic Game Music Concert 2012. The first part exclusively revealed his latest concert Final Symphony.
Interview Credits
Interview Subject: Thomas Boecker
Interviewer: Chris Greening
Editor: Chris Greening
Coordination: Chris Greening
Interview Content
Chris: Before premiering Final Symphony, you are working on several concert productions for 2012. You are revisiting Symphonic Fantasies – Music from Square Enix with new performances at Tokyo, Stockholm, and Cologne. What inspired your decision to revisit this acclaimed concert? Have you been satisfied with the public interest so far?
Thomas Boecker: Symphonic Fantasies features timeless music in exciting arrangements. The feedback from all over the world has been so incredibly positive, so I thought it would make sense to present the program in other towns besides Cologne. Fortunately, Square Enix agreed on this plan.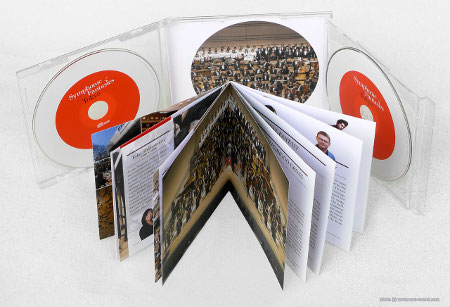 Symphonic Fantasies in Tokyo sold out within a few days — we had more than 4,600 fans in attendance at the Tokyo Bunka Kaikan concert hall. As I mentioned earlier, these events had a huge impact on our team — it gave us a lot of motivation. Seeing your work performed on such a quality level, with such overwhelming feedback from the fans and the composers is nothing less but a life-changing experience.
Besides, both new Symphonic Fantasies performances in Cologne were sold out within months as well, and at the time of this interview, Symphonic Fantasies Stockholm is very close to a sell out, so I honestly can say that I hardly could be happier. This year alone, more than 10,000 people will have attended this production, performed by world-class orchestras.
Chris: January's Symphonic Fantasies Tokyo performances were recorded for a double disc album release. What features of this release — from arrangement, to performance, to presentation — make it superior? Given most fans were so satisfied with the initial release, how can you surpass 'perfection'?
Thomas Boecker: At first, please allow me to announce that the release date is set now: June 11, 2012. The album can be ordered at MAZ Sound Tools. This company already shipped the Symphonic Shades CDs, and recently imported Symphonic Odysseys CDs to make them available for fans in Europe. For Swedish fans, we have good news too — the album will be sold for the very first time at theSymphonic Fantasies in Stockholm concert on June 9!
Back to your original question, I think in the classical world, it is pretty common to present different recordings of the same work by different orchestras and conductors. In my opinion it gives a very interesting insight, and often makes a huge difference. For Symphonic Fantasies Tokyo, one has to keep in mind that the project was presented in 2009 originally, and since then, our team have gained a lot of experience. While we did not change the arrangements to great extent, we revised and fine-tuned them.
Combined with a different orchestra, chorus, and conductor, I think that Symphonic Fantasies Tokyooffers so much new — fantastic nuances and qualities — that no fan of the original album should miss the new recording. For the mix, it was very important to us to keep the dynamic range, so the result is a crystal clear, natural sound full of depth.
It should be also noted that we produced a double CD including the encore. Many fans were disappointed that we could not include that piece to the initial release due to space limits, so we listened to the feedback. We even created a new encore which is based on the one people know from Cologne, but with some surprises. The booklet was also extended — there are now 20 pages of heavy paper with photos from the rehearsals and the concerts, a foreword written by Masashi Hamauzu, and new statements from all involved composers.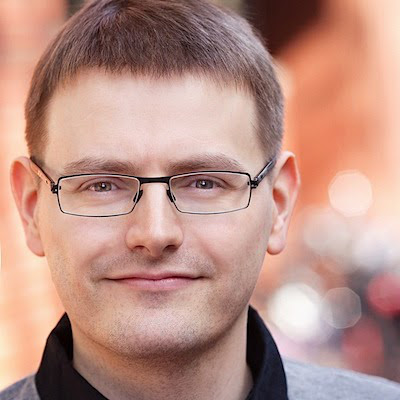 Chris: You will also perform another Symphonic Game Music Concert in Cologne on November 16, 2012. While you haven't revealed much about the production so far, it appears that the program will have a wide focus. Will it be more like your Leipzig concerts?
Thomas Boecker: I am involved as a consultant for the November concert of the WDR. It will be a part of the "soundtrack cologne" conference dedicated to film music, which also features video game music now. As for the program, a large part of it will be newly arranged by Roger Wanamo and Jonne Valtonen.
Benyamin Nuss is going to perform the Final Fantasy Piano Concerto again, which premiered atSymphonic Odysseys last year. In addition, we are planning tof eature music composed by Kai Rosenkranz, Austin Wintory, Chris Huelsbeck, Yasunori Mitsuda, Masashi Hamauzu, and others. The basic concept behind the concert is "East meets West", so we are featuring video game music from Western and Japanese composers.
Chris: The concert will partly tie-in with the highly successful Turrican Soundtrack Anthology campaign. Are you looking forward to performing Chris Huelsbeck's music live once more? Having been involved with this Kickstarter campaign since its inception, are you pleased that soon a dream will become reality?
Thomas Boecker: The success is incredible indeed. Chris Huelsbeck needed 75,000 USD as the budget in order to make this project happen, and on Sunday June 3, 2012 the campaign closed at almost 200,000 USD.
It is very touching for me to see — not only because I connect a lot of personal emotions with his soundtracks from the Turrican series, but also because Chris Huelsbeck's courage got honoured. It was a risk for him to start this Kickstarter project, and success was no given. A failure would certainly have been difficult to forget for him. After all, the Turrican series is his most beloved work.
As for the concert, we already started research on which titles to feature. Roger Wanamo will be responsible for the score, and I am expecting only the best from him. I am always happy to see Chris Huelsbeck's music performed live, and I hope there will be more opportunities for doing that in the future.
Chris: Also recently, you've worked in coordination roles on several other productions, including the video games Dragon's Dogma and Lord of Apocalypse, as well as the piano album Exotica. Can you tell us more about such roles? How have your experiences producing live concerts helped you to take important roles in studio recordings?
Thomas Boecker: I have been involved in several studio recordings before, such as for THQ and SEGA games, or Square Enix's Vielen Dank and drammatica albums.
For Dragon's Dogma, Harmonics International has been responsible for the coordination of the orchestra recordings. Having worked with this company on many different projects since years — with Symphonic Fantasies Tokyo being the latest one — they asked if Merregnon Studios could handle the orchestration of the music, and supervise the recordings.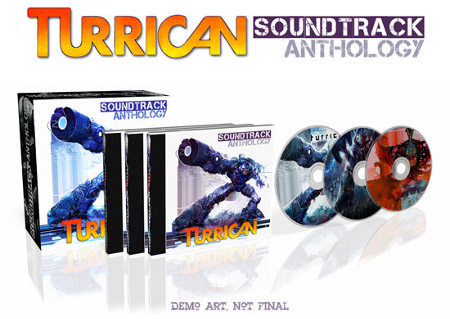 For Lord of Apocalypse, I was approached by Dog Ear Records to help finding a boy soprano who could sing on one track of the album. Fortunately, award-winning music producer Holger Lagerfeld from Denmark, who I know from several productions in the past such as Yuzo Koshiro's Wangan Midnight CD soundtracks, agreed on supporting and recording in his studio.
After the fantastic feedback Jonne Valtonen got for his work on Benyamin Nuss Plays Uematsu, the producers expressed interest in his participation for his second album Exotica. As I am Jonne Valtonen's agent, I coordinated this part, and I am happy to say that his arrangement of one of Benyamin Nuss' fine compositions turned out fantastically.
Chris: Many thanks for your time today, Thomas Boecker. Is there anything else you'd like to say about Final Symphony and your other productions? Do you have a message to your supporters across the world?
Thomas Boecker: I am truly touched by all the e-mails I am receiving from all over the world, and I am reading all the messages carefully. Thank you very much for all the important feedback, and thank you very much for the support without these productions would be impossible.
With Final Symphony, we will to continue our path of presenting video game music concerts that are unique. It is our goal to achieve the same level of excitement as we did with Symphonic Fantasies, and create a concert that is loved around the world by fans and orchestra musicians alike.
Posted on June 5, 2012 by Chris Greening. Last modified on March 2, 2014.