The Banner Saga 2 soundtrack released digitally, coming to vinyl
Austin Wintory (Journey, Assassin's Creed: Syndicate) released the official soundtrack for The Banner Saga 2 on Bandcamp today. As with the game itself, the soundtrack takes listeners on an epic Viking-inspired adventure.
"The Banner Saga is one of my favorite things to have ever been part of, but despite that approaching the sequel was a huge challenge. It was the first sequel I've ever scored, and so reconciling old ideas with new ones proved tricky. […] As ever though, in the end, it was a joy and privilege to work on. The wonderful Stoic Studio prove to be the perfect collaborators yet again; they simultaneously push me and yet remain quite hands-off. While conducting the recording sessions I kept frequently thinking "I can't believe they okay'd this!"
As with Wintory's other scores, he went all-out on the production front. The featured performers include the Colorado Symphony, the Icelandic band Árstíðir, three vocalists (Peter Hollens, Malukah, Holly Sedillos), and four solo instrumentalists (Taylor Davis, Noah Gladstone, Mike Niemietz, and Randin Graves).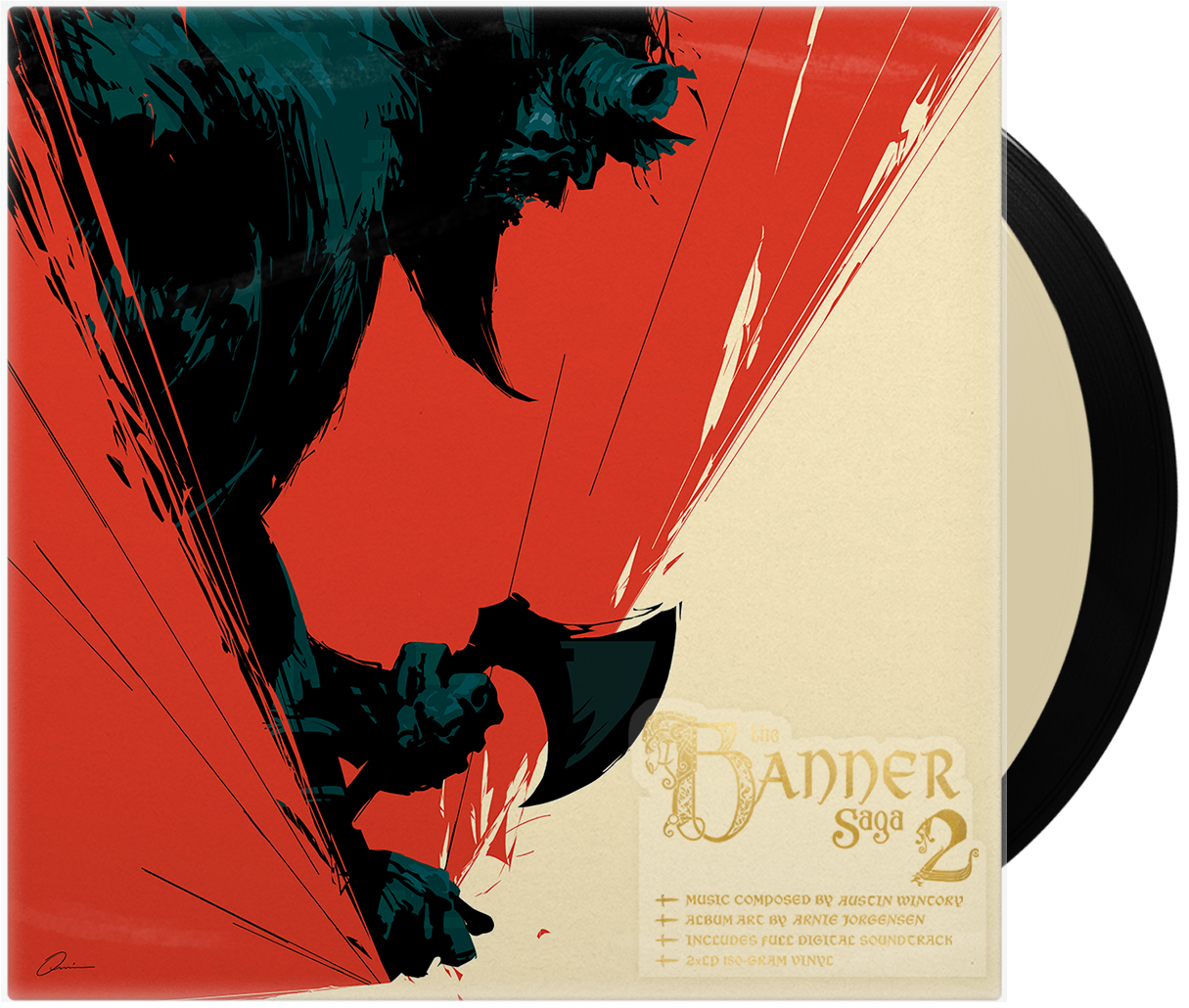 The 25-track soundtrack can be fully streamed through Wintory's Bandcamp and be downloaded for just 6 USD. It was additionally announced today that vinyl collectors will also be able to pick up the soundtrack in a specially-illustrated 2xLP set from iam8bit. The vinyl can be pre-ordered here ahead of its Q3 2016 release date.
Posted on April 20, 2016 by Chris Greening. Last modified on April 20, 2016.