Takahiro Izutani Interview: Metal Gear Rocker Goes Solo
Takahiro Izutani has brought his edgy, dynamic fusion sound to a wide range of sectors. He is known to soundtrack listeners for his contributions to the Bayonetta, Metal Gear Solid, and Blassreiter universe. However, his portfolio also spans numerous arrangements for J-Pop legend Ayumi Hamasaki, several albums with the avant-garde band Happy Family, and an original album project DUGO with record label Brave Wave.
In this interview, kindly organised by Brave Wave and Alex Aniel, Izutani discusses a wide range in the soundtrack, pop, and rock industries. Along the way, he provides his perspectives on developing an original sound, working with Ayumi Hamasaki and flumpool, and having to sometimes act as a ghost composer. The interview is supplemented by video and music clips showing highlights of the artist's works.
Interview Credits
Interview Subject: Takahiro Izutani
Interviewer: Chris Greening
Translation & Localisation: Alex Aniel
Editor: Chris Greening
Coordination: Alex Aniel, Mohammed Taher
Interview Content
Chris: Takahiro Izutani, welcome to Game Music Online. First of all, could you tell us about your path to becoming a musician? What is your musical background? Are you primarily self-taught or formally-educated?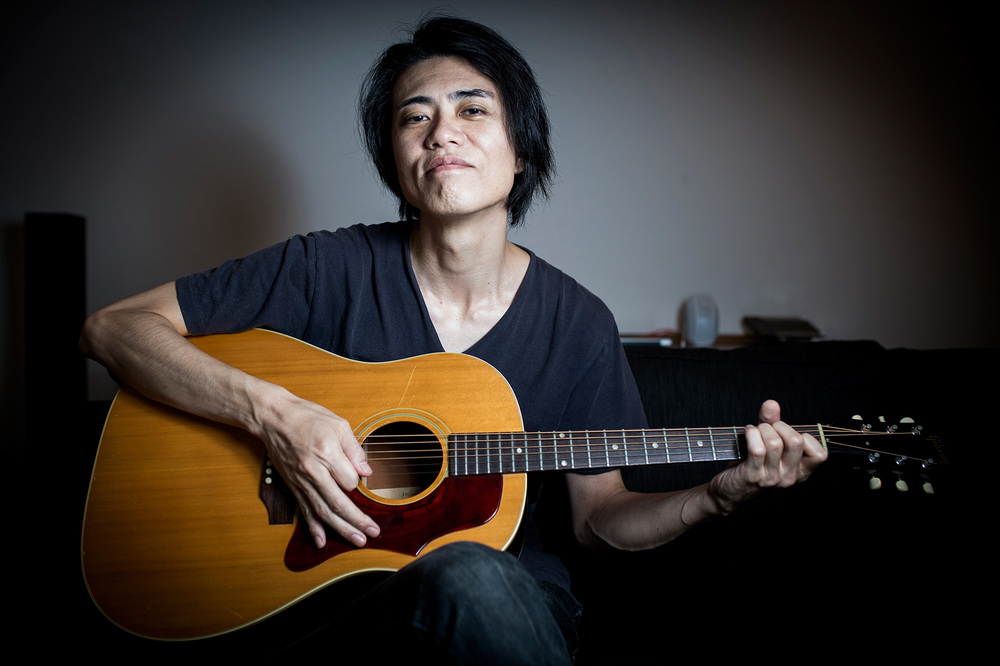 Takahiro Izutani: I was mainly involved in the avant-garde underground band "Happy Family" at the end of the 90s. That said, we had other activities and jobs going on, which kept all of us busy. The drummer went on to become a support member for B'z, Japan's most famous rock band, while the keyboardist became a judicial scrivener. So eventually, we disbanded as a result. At that point, I setup my own studio, with a computer, sampler, synthesizer and other equipment that allowed me to compose all of my music. And then the drummer from Happy Family introduced me a J-Pop group called PAMELAH, who asked me to remix music for them. This was my first job as a pro musician.
Simply put, I'm merely a rock band guitarist who is mostly self-educated. As expected from someone whose career began as a remixer, it is common for my clients to offer me work that places much more importance on my creativity than my musical technique.
Chris: You've worn many hats over the years: from independent musician to video game and anime composer, from band leader to J-Pop producer. How have you developed the versatility in attitude and musicianship needed to be successful in such a range of roles? Which areas do you most enjoy working in?
Takahiro Izutani: I feel that for every job I've had until now, there's been a reason that the job came my way, and so I always think about how to challenge myself in order to be successful at those jobs. I'm actually not very well suited to J-pop, game music, and even progressive rock music. Instead, I just see every job as an opportunity to simply do my best. The work I have put out now reflects nothing else except that. While I certainly enjoy any job I receive, above all else I try to have an objective viewpoint about my music.
Chris: In Japan, as you said, you're particularly known for leading the avant-garde / progressive rock band Happy Family. For newcomers to the band, could you tell us about your history and line-ups? What can we expect from the band's three studio albums?
Takahiro Izutani: I became involved with a band called Happy Family following the release of their first album. While I'm not the leader of the band, I do quite a bit of composing and performing for them, and manage quite a bit of their activity. We've released three albums and worked on one collaboration album through U.S.-based Cuneiform Records.
In 2014, we released Minimal Gods, which is not only our latest album, but also our first album in 15 years. We'll also be embarking on our first European tour this September. I mixed every song in Minimal Gods, and I think this is the work of mine that I can recommend the most. See our performance below.
Chris: For the past ten years, you have also been developing a personal project: DUGO.  What types of sound have you explored and influences have you channeled through this instrumental project? Why do you say the direction of this project is 'derived from my adolescence roots'?
Takahiro Izutani: Regarding Dugo, I actually haven't made much progress with it, whether it is the composition or live performance. When I was mainly a J-pop composer and arranger, I felt apprehensive about becoming nothing more than a work-for-hire composer. I started Dugo in order to discover my own musical identity, without thinking about its financial aspects or whether it would actually be released. I made Dugo based on the concept of wanting to develop the sound pioneered by UK 90's bands, like Trip Hop and Breakbeat, which I would like to create on a computer, while keeping in mind my roots as a guitar musician.
Dugo is what represents me, so it's going to be subjective and personal for me. It needs to be something I can do with no strings attached. Otherwise, I don't see a point.
Chris: As a video game composer, you spent many years working on projects – both large and small – at GEM Impact. Could you tell us more about your experiences working there?
Takahiro Izutani: My experience at GEM Impact was certainly a one-of-a-kind experience. During 2006, I was primarily an arranger for J-Pop music, and at that time, I was wondering how exactly I could shift over to the game industry. It was a process of trial and error. The reason for this was that the market began to shrink, and the freedom to pursue projects freely was also diminishing. The game industry had previously also required composers to have programming knowledge in order to work with games, but then I learned that game music composition had become synchronized with composition for other media such as CDs. That's when I became interested in the gaming industry. Another reason I took interest was because I was also more interested in instrumental music rather than music with vocals like J-Pop.
Even though I wasn't the most knowledgeable person about games, I did know that Metal Gear Solid was a very popular series. Then I discovered that Norihiko Hibino from Konami had gone independent was looking to form a team of new composers. Therefore, I approached Hibino-san, who then informed me that the new company he founded, GEM Impact, had received over 800 sample CDs in one month from people interested in joining the team. This would continue on for over a year, and Hibino-san would listen through pretty much all of them.
Eventually, three people made the cut: Yoshitaka Suzuki, Takahide Ayuzawa, and myself. Suzuki-san and Ayuzawa-san were superbly talented musicians, and not only it was surprising to be associated with them, but I found their music to be quite overwhelming and impacting emotionally. Not only that, but Hibino-san turned out to be a superbly talented and wonderful producer for every aspect of his projects. Because Hibino-san was so talented, the team had to focus on how to take the music it created and integrate it with the target games in order to make them better. Hibino-san gave me plenty of useful advice, and it was his guidance that allowed me to quickly get up to speed on game music composition.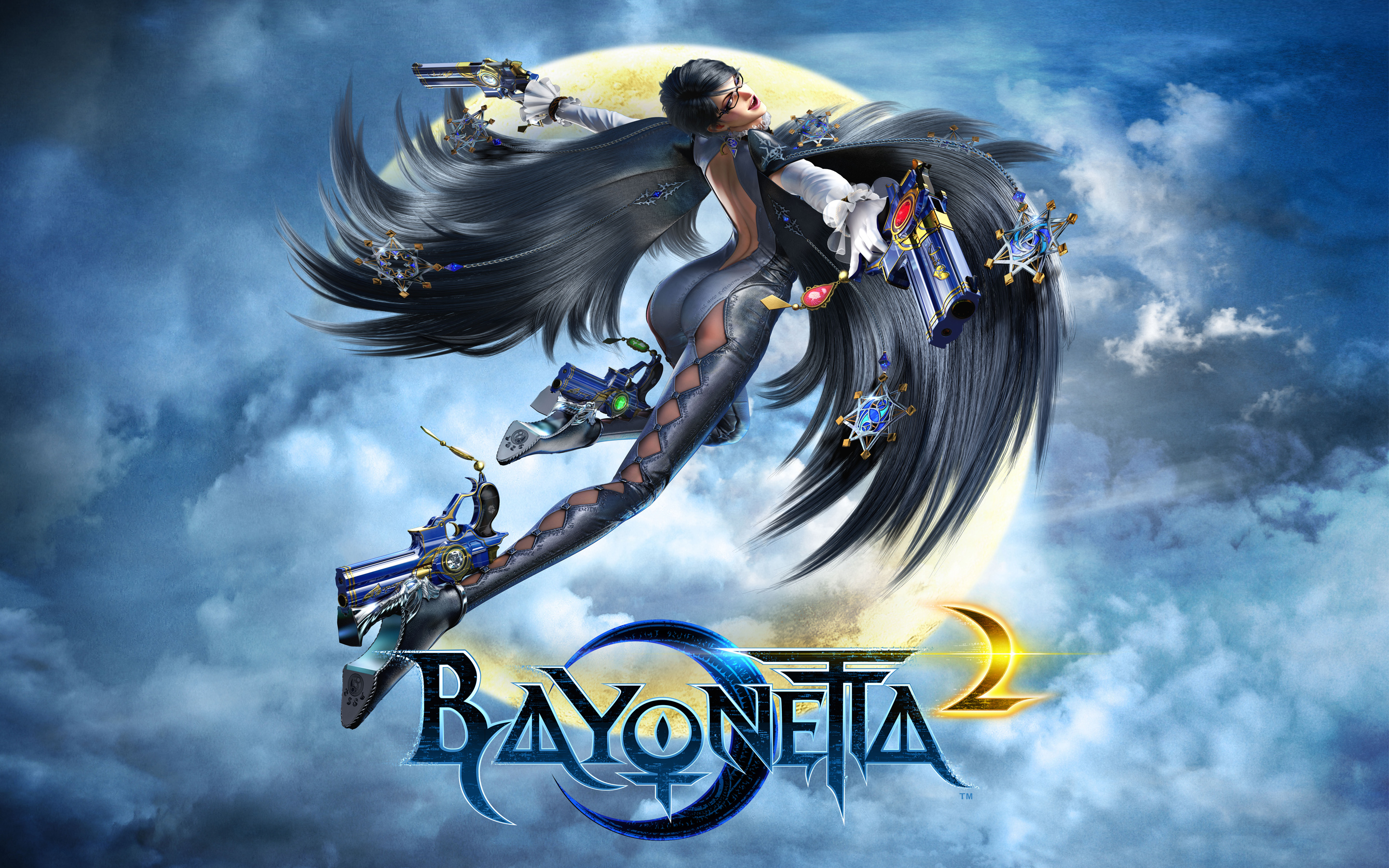 Chris: What were the advantages and disadvantages of working in a music production company? Did you ever feel like a 'ghost composer'?
Takahiro Izutani: In terms of the advantages and disadvantages of working in a production company, as far as GEM Impact is concerned, every project we received was very exciting from a musical standpoint. The properties we worked on undeniably showed these advantages.
You also asked if we felt like ghost composers, and admittedly there were times when we had to accept such situations. Some of the work we received came just through Hibino-san's name alone, since his name was very reputable among clients, and they wanted to emphasize his name only for promotional purposes. However, during interviews and such, Hibino-san always made sure to emphasize and attribute the work to his team of composers.
On the other hand, I also do know of situations in Japan's game and anime industry in which composers end up only composing simple melodies or talking about simplistic subjects while they farm out the real work to ghost composers. GEM Impact wasn't like that at all, and our successes in the company are on a completely different level, exuding a large amount of subtlety while being very organic. This is how the team likes it, and is the most ideal situation for us.
Chris: During your time at GEM Impact, you worked on Metal Gear Solid: Portable Ops, Metal Gear Solid: Peace Walker, and Metal Gear Solid 4: Guns of the Patriots. How did you learn how to compose in the 'Metal Gear' sound for these titles? Looking back at all your contributions, which tracks are you most proud of? 
Takahiro Izutani: Metal Gear Solid: Portable Ops was my first foray into the Metal Gear series, and my first foray into game music. I felt quite a bit of pressure to meet the Hollywood-esque soundtracks of the previous games in the series, but I did incorporate my preference for break beats into the game's soundtrack. I mainly created the music in the boss fights for each stage. After that, I created much of the music that went into demonstration cutscenes in Metal Gear Solid 4 and Metal Gear Solid: Peace Walker. In particular,
I remember watching an incomplete movie featuring a scene near the end of Metal Gear Solid 4, in which Snake and Liquid are exchanging blows. I was told to make something that underscored the characters' intense fighting, while also acknowledging the friendship that the two had for each other. I found this to be a very difficult task, having to maintain and express the cool image that the Metal Gear series had. Somehow, I did end up making something that met their expectations. I'm proud of having made something simultaneously Hollywood-esque, Metal Gear-esque and yet quite original. See video below (starts at 1:18):
Chris: We'd also be fascinated to hear more about your experiences and contributions to the following projects: Blassreiter, Ninja Blade, Yakuza 2, and Ace Combat: Assault Horizon.
Takahiro Izutani: Blassreiter and Ninja Blade were two games that allowed the GEM Impact team to show everything it could do. I still receive messages from fans telling me how impressed they were with those two titles' audio. Even though they're not as well-known as the Metal Gear series, I feel very proud of these two projects.
For Yakuza 2, Hibino-san and I were asked to make a few songs. We had quite a lot of freedom in making songs for this product. As for Ace Combat: Assault Horizon, the songs GEM Impact created were mixed to create orchestral tracks. I believe one song I composed made it into the game's soundtrack.
Chris: Your latest video game work was the AGMA-winning soundtrack for Bayonetta 2. How did you approach scoring the numerous cinematic sequences for this title? Having been involved in the original game, how did you develop the sound for the series?
Takahiro Izutani: I was in charge of providing songs to a vast number of cutscenes in Bayonetta and its sequel. What made this different from Metal Gear was the uniqueness of the music in Bayonetta, which not only went with the story the game was trying to tell, but also followed a Hollywood style score. Of course, the entire game's music has a lounge jazz feel to it mixed with some influence from J-Pop. The music of the game goes well with what Bayonetta is well known for, and I spent a lot of time making sure the cutscenes were up to par.
The biggest challenge for me was the fact that Bayonetta's main character was female, which meant that I was not allowed to use my signature guitar sound for the game's intense action scenes. I usually accept work that specifically requests my signature guitar sound, but Bayonetta had its own specific style, and there were other requests and conditions attached to the project as well. Still, it allowed me to try a few new things and further develop my creativity.
Chris: You have also made contributions to several collaborative records over the years on behalf of Brave Wave and GEM Impact.  Could you share your experiences on the following albums:
Takahiro Izutani:
Etrian Odyssey Super Arrange Versions: For Etrian Odyssey arranged versions, it was mainly GEM Impact that handled remixes for the game. Until I was involved in this project, I actually didn't know who Yuzo Koshiro was. When I listened to his music for the first time, I was deeply impressed. I remixed songs from the game while heaving acknowledging his approach for creating strong melodies.
Imported Game Music: I contributed to Imported Game Music at the request of the project's creator, Kevin Pescoran. He's also a game music composer, and he created the album with the purpose of giving Japanese game composers greater exposure in America. I was happy to participate. The song I contributed, Scramble, was something I composed while working on Ace Combat: Assault Horizon, though I didn't end up using it for that game. I remixed it and made some modifications for this release.
Journey: My remix for AKANE was the first time I worked with Brave Wave. While their music is very traditionally and culturally Japanese, I felt that the music could also fit the tastes of people from any country, and it also had similarities to the music of my Dugo project. For Pirika, I combined the sound of Dugo with the vocals of that song.
Retro-Active: I was deeply impressed by First Contact by Keiji Yamagishi. It is one single song has many melodies within it. I changed the order of the melodies while merging it with my music in order to create the remix. The rhythm is quite modern in its approach, but I also wanted people from older generations to appreciate the song as well.
Chris: You have also worked as a J-Pop producer and arranger over the years for a number of artists, including Ayumi Hamasaki. Looking back at these works, which were the greatest highlights for you?
Takahiro Izutani: I did a lot of work for Ayumi Hamasaki, but in actuality, not a whole lot of it has seen an actual release. Ayumi Hamasaki's producer at that time listened to the remixes I had made and decided to let me join the team. So, for every single she made from 2002 until about 2006, there exists remixed and arranged versions made by myself. Everything that I did for Ayumi Hamasaki seemed quite experimental when compared to the typical J-Pop style. Ayumi Hamasaki usually doesn't like to be very adventurous with her sound, so her producer wanted to show her some possible alternative approaches, which is why the producer asked me to do arrangements and remixes.
I actually didn't have many opportunities to directly talk with Ayumi Hamasaki, but at one point, they needed a guitarist for a music video she was about to shoot, so the day before the shooting, they asked me to play the guitars for it. That is when I was able to finally able to converse with her directly, and while we had differences of opinion about music until that point, we were able to share a few of our thoughts on music together.
Since then, I've been doing less and less work for her, but my work for her album "My Story" is one of my career highlights. See the video below.
Chris: Talking of collaborations, you've also worked closely with the pop-rock band flumpool. How did you develop a relationship with these chart-toppers? What did you bring to their productions, notably their albums What's flumpool? and Fantasia of Life Stripe?
Takahiro Izutani: flumpool grew dramatically within a year of their debut, and in 2008, while they were certainly very talented, they were also being treated like a boy band. I had known flumpool's producer A-Sketch beforehand, but they approached me with a remix album because they wanted music fans to experience flumpool's music in a different style than the normal flumpool style.
They wanted the remix album to come out on the same day as their first album, What's flumpool? and so when that album's final mixing was completed, I received the data and within two months, I had composed 15 remixes. It was a tough schedule and one of the busiest in my career, especially since I worked on Metal Gear Solid: Peace Walker at the same time.  Their second album was a similar experience, and I managed to do that one as well. The second album was more oriented towards rearrangements than remixes, so I think this allowed fans to enjoy a variety of different musical styles.
Also, just to mention this as well, but the producer at A-Sketch who recommended my work bet his reputation on the debut of a band called One OK Rock, supporting them since then. They are now one of the most popular rock bands both within and outside of Japan.
Chris: Last year, it was announced that you will debut a new solo album with Brave Wave Productions. What inspired you to join this label? What can we expect from your new album through the DUGO?
Takahiro Izutani: I happened across Brave Wave when randomly browsing the Internet. I saw that they were working with legendary game composers, promoting them and their skills on a worldwide scale. I was quite impressed. Therefore, I approached them myself. At first, I was simply hoping for the opportunity on simple collaborations, but Mohammed Taher, the Creative Director, was more interested in my activities with my Dugo solo album rather than my background in game music.  I talked with Mohammed about how we could work together, which included a few different possibilities, but we settled on him producing my solo project and having Brave Wave release it. I hope to create an album that many music fans will enjoy, underscored by music tied together with a strong narrative.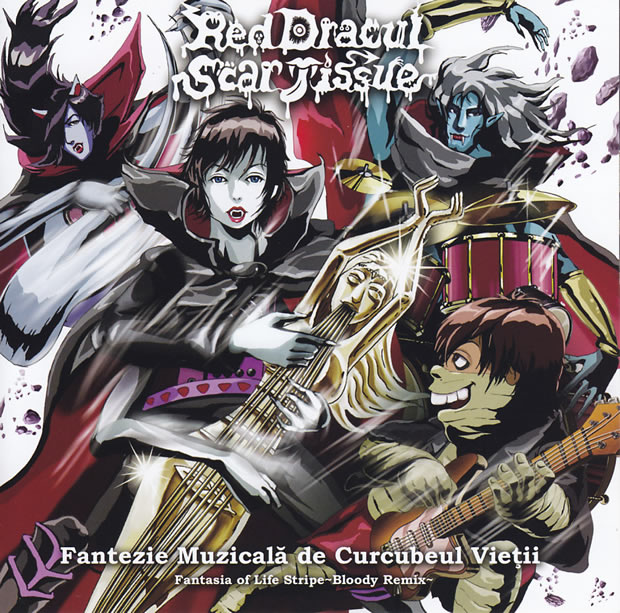 Chris: Many thanks for your time today, Izutani-san. What else can we expect from you in the future? Do you have any messages you'd like to leave your fans around the world?
Takahiro Izutani: I receive plenty of messages from fans all around the world that like my game-related work. I am grateful for these kind words as they motivate me to continue composing and working in music. I've gotten many attractive offers for variety of projects, but first I'd like to work hard with Brave Wave on creating and releasing my solo album, Dugo.
Posted on May 2, 2015 by Chris Greening. Last modified on May 3, 2015.