Sonic Adventure 1 & 2 to get vinyl releases
Record label Brave Wave Productions has today announced that they will be partnering with Sega to bring the soundtracks of Sonic Adventure 1 & 2 to vinyl. Lead composer and sound director for the games, Jun Senoue, has picked 45 tracks from both titles to feature on the vinyl collection. Senoue has a long history in the Sonic the Hedgehog franchise, starting out with Sonic 3, and has also contributed to many of Sega's more obscure projects, such as Victory Goal.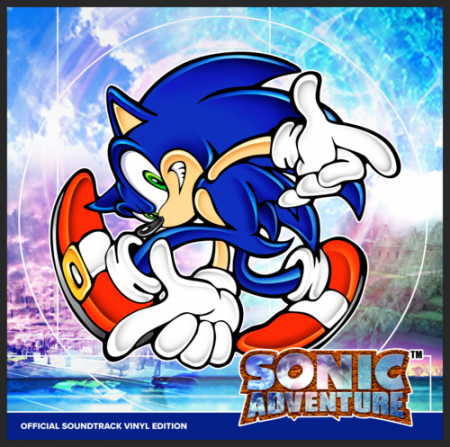 The original pressing will contain blue/white and red/blue coloured vinyls on 180-gram vinyl. The colour scheme represents the project colours for the two titles. After the first wave, the vinyls will be the traditional black colour vinyl on 180-gram. All versions will include a booklet featuring interviews with Jun Senoue and head of Sonic Team Takashi Iizuka, as well song lyrics and character art.
No release date or price has been announced, but Brave Wave suggests the collection will release this December. You can find the extensive track-list on the official website.
Posted on November 3, 2017 by Mathew Gallagher. Last modified on November 3, 2017.