Silent Hill Live: Manchester, November 2015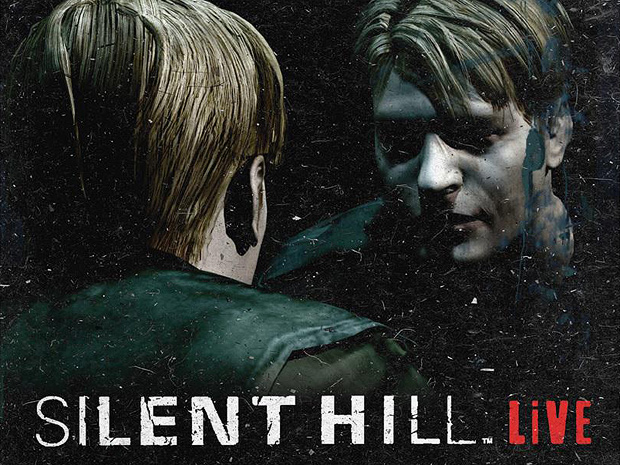 As a long time Silent Hill fan, with the franchise being responsible for getting me into music appreciation and composition myself, you can fathom my level of excitement the moment I heard that Akira Yamaoka would be playing live in the UK, and more importantly in Manchester where I live. I had honestly never been the one for concerts, but this was an experience I dare not miss.
On the day of the concert, I was clutching my ticket with excitement, both nervous and mildly grinning with excitement. I had various thoughts running through my mind: Will it be good? Are they going to play my favorite songs? Will Mary Elizabeth McGlynn's absence be noticed? Keeping me company during the tedious waiting time outside the club's door, I had made a concert friend, and we couldn't stop expressing our love for the series' music. Behind me was quite the line going around the corner, and seeing all those people cheerfully waiting for the concert during a cold night gave me warmth inside. After the entire debacle with PT, and Konami introducing a Silent Hill themed pachinko machine, it felt as if my beloved franchise was going nowhere. However, seeing that line reminded me just how many people still support the franchise, and especially its music.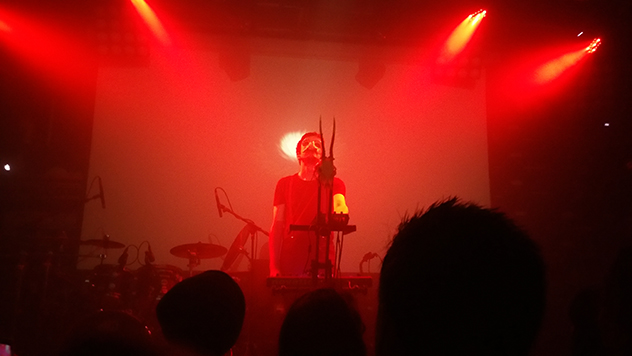 I only managed to find a spot on the second show mind you, as the first Manchester event got booked rapidly. Most of it was due to the fact of how spread out the locations were, and since Manchester is pretty much in the center of UK, it made sense for everyone to commute towards Manchester rather than partake on a perilous journey to Scotland or London. I was originally really sad about missing the initial event, but the tour manager took notice of the filled show, and the resulting demand for another one. So, a few days later it was revealed that there would be another event in Manchester a few days later, and more locations were unveiled. This time, a friend was kind enough to swiftly buy me a ticket as a gift for my birthday and I had found my way in.
After what felt like a decade of waiting, we were finally let in to the show floor, where along the way our tickets were checked and our hands were stamped for entry. The first thing I noticed when I went onto the floor was the dispersed smoke, emulated to feel like the fog from the game, and I could see the iconic Welcome To Silent Hill sign hanging alongside one of the walls. That attention to detail was amazing in my opinion, and it really set the mood. Since I was one of the first ones in the line, I was in between the first two rows of people. Before me I could clearly see the stage, with the drums set up and a screen which was being projected with different scenes from various Silent Hill games. It even had a devilish looking skull on one of the workstations. Behind me was a bar where you could buy whatever drink available for the duration of the show.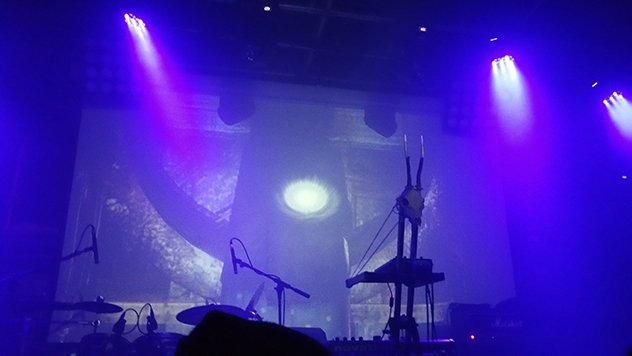 After a good while of waiting, we were introduced to Todd Jordan, who would be one of the guitarists responsible for the main show. Before than, he played and mixed live a set of energetic tracks for the audience while the lights behind him were going crazy and practically just blinding everyone. Geez, I wonder where their epilepsy warning was! After a good few sets, Todd left to a well deserved applause and we were finally graced with the presence of Mr. Yamaoka. As he took stage, to perform fan favourite "Love Psalm" from Book of Memories, I could see the excitement fill up around me, with people clapping and cheering.
We were also introduced to Karina Scuteri, who would later introduce herself as our lead vocalist/singer, and I have to admit, even though she was a bit shaky at first, her overall enthusiastic and crowd loving energy began to truly gave a boost to the show. As far as I am concerned she was a worthy replacement for McGlynn.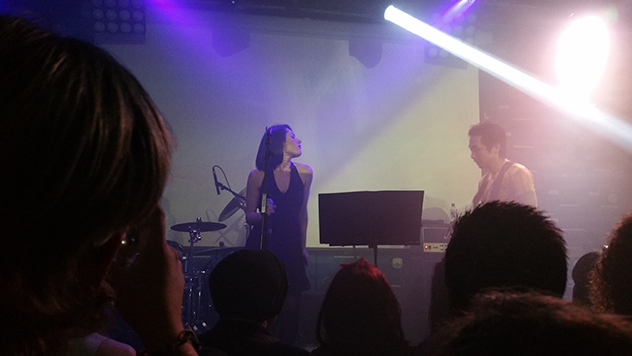 The concert featured notable hits from the series, for example "Theme of Laura", "Tender Sugar", and "Room of Angel". There were also tracks from more recent entries in the series, such as "Love Psalm", "Shot Down In Flames"(Silent Hill Origins) and "Hell Frozen Rain" ( Silent Hill Shattered Memories). I immensely enjoyed each song given the originals were all lifted by the energetic performers. For example, Israel Ulloa proved an amazingly talented drummer who killed it with his "Battle Drums" solo from Silent Hill Origins. The man of the show himself, Akira Yamaoka, did a great job bringing the original melodies to life on electric guitar between numerous elaborate solos.
The crowd were also really enjoying themselves, as was evident by their unbelievable chanting of Akira's name during the final few minutes of the show, prompting Akira and the crew to perform one final song for the crowd, and what a song it was. "You're Not Here" from Silent Hill 3. Hearing that song with an unreal amount of crowd support and relentless energy was a truly unreal experience.
Of course, a Silent Hill concert wouldn't be complete without the iconic original theme played in Mandolin. Todd got the honor of performing that, and he was absolutely fantastic. "Promise – Reprise" from Silent Hill 2 was also played in mandolin. Todd was definitely one of the best performers of the night as his rhythm and speed were flawless throughout.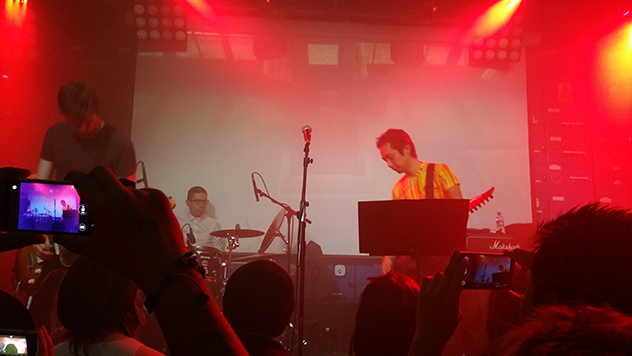 To sum the concert up, it was definitely a roaring success that featured acclaimed songs from the series. I was really glad to get to hear in person my favourite for the series and see people's true appreciation for series' music. I can honestly say that I was glad to attend the concert as it rekindled my love for Akira's masterful work on the Silent Hill series.
Do you agree with the review and score? Let us know in the comments below!
Posted on December 3, 2015 by Harris Iqbal. Last modified on December 4, 2015.