PLAY! A Video Game Symphony Interview: Introduction from Producers and Conductors
As the May 27, 2006 Chicago premiere of PLAY! A Video Game Symphony approaches, producers Jason Michael Paul and Thomas Boecker, and conductors Arnie Roth and Andy Brick took the time to engage in an interview with Chris about the world tour. Here we learn about the principle features of PLAY!, the contributions and appearances of a number of well-known musicians, and how this major symphonic project comes from the same producers and conductors involved in Dear Friends, More Friends, the European game music concert series, and the Merregnon trilogy. To learn more about those featured in this interview, please visit here on their official web site.
The premiere is set to feature appearances and music from Nobuo Uematsu, Yasunori Mitsuda, Koji Kondo, Jeremy Soule, Yuzo Koshiro, Martin O'Donnell, Akira Yamaoka, Jason Hayes, Takenobu Mitsuyoshi, Mike Salvatori, Rony Barrak, and many other eminent musicians. Featured will be music from the Final Fantasy, Chrono, Kingdom Hearts, Mario, Zelda, Sonic, HALO, and Metal Gear Solid series, together with music from The Elder Scrolls III: Morrowind, Nobuo Uematsu's new project Blue Dragon, Battlefield 1942, as well as Final Fantasy XII's vocal ballad "Kiss-Me Goodbye" by Angela Aki. Tickets for the concert series are available here.
Interview Credits
Interview Subject: Jason Michael Paul, Thomas Boecker, Arnie Roth, Andy Brick
Interviewer: Chris Greening
Editor: Chris Greening
Coordination: Thomas Boecker
Interview Content
Chris: PLAY! A Video Game Symphony will celebrate game music in a series of symphonic concerts that will occur worldwide, intended to be the 'ultimate tour' for fans. What are the principle musical and visual attractions that most gamers should expect from the tour and how should it even appeal to fans who haven't listened to any game soundtracks outside the game?
Jason Michael Paul: The principle musical attractions are performances of the most recognizable video game music of all time performed globally by some of the finest orchestras and musicians led by Grammy award winning conductor Arnie Roth. You can expect to hear the opening fanfare composed by Nobuo Uematsu exclusively for PLAY! as well as Final Fantasy compositions, Akira Yamaoka's "Theme of Laura" from Silent Hill, percussionist Rony Barrak will perform at some of the shows, a special suite from Kingdom Hearts 1 and 2 arranged by Arnie Roth, World of Warcraft music, Morrowind, Battlefield 1942, Shenmue, Sonic the Hedgehog, never before heard arrangements from Legend of Zelda, Super Mario Bros., Metal Gear Solid, etc.
As far as visual attractions you can expect to see FMV's from the games themselves, special footage created exclusively for the show, as well as the orchestra will be featured throughout the concert to make the audience feel more connected with the musicians on stage.
We will have three 10.5 feet x 14 feet wide screens using state of the art DLP projection. The screens will be bigger at some shows but never smaller than what has been specified. The experience we are trying to create will appeal to everyone regardless of whether or not they have played the games or heard the soundtracks. All of the music that is a part of our program is widely recognizable either visually or musically. It is our goal to present the music and visuals in a way that will draw you into the experience and appreciate the beauty of both the visual and music.
Chris: Was the selection of games and pieces to be featured intended so that casual gamers will be familiar with as much material being played as would be sustainable to the concert series' diversity?
Jason Michael Paul: This is definitely the case with our selections. We gave careful thought and consideration to this component of the program. We strive to create diversity because we understand that geographically certain titles are more popular than in others. In fact, in order to evolve the concert we will perform certain selections where we will not in other locations.
Arnie Roth: I think a lot of the music is very compelling. Some of the music stands on its own beautifully, while other sections have more to do with people's personal experiences in the game. Outstanding graphics on large screens above the orchestra accompany the scores, highlighting memorable moments from the video games. As our fan mail shows even our regular symphonic pops subscribers with no previous gaming background were impressed by the first Final Fantasy event.
Andy Brick: One of the greatest things a conductor can do is create a musical bridge between the orchestra and the audience. The orchestral game music experience is still relatively new. Just as this kind of concert may be a new experience for some of the audience members, so too is it a new experience for some of the orchestra members. I think one of our principle jobs is to find that musical place where these two sides can connect. The music in these concerts is very well written and my experience has been that the orchestra enjoys the music very much. For sure, in most cases, the orchestra is playing pieces that can be quite different from their typical repertoire but I've noticed that most orchestras really embrace this difference.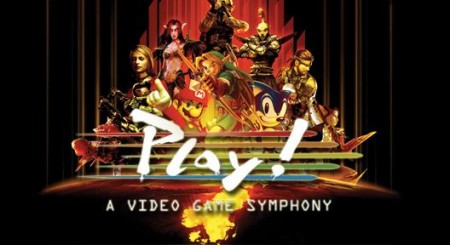 Chris: As well as gamers, people are increasingly listening to game soundtracks independently from the game, cherishing this as often musically inspiring and emotionally engaging experiences. How were arrangements produced so that they became sufficiently mature and creative to appeal to such fans without the sacrifice of accessibility?
Jason Michael Paul: Working with the composers who have created this music we strive to match the integrity of the pieces as they have morphed into symphonic pieces. The majority of the music we hear from video games up until recently was not originally intended to be performed by an orchestra. Given our instrumentation we are able to achieve mature and creative appeal due to the professional nature of the music director Arnie Roth and the skilful hands of our orchestrators. Every score is carefully examined so as to perform music that is creative and on par with the level of musicians that are performing it. Having arrangers and a team of skilled musicians definitely contributes to none of these key ingredients being compromised.
Chris: Were approaches modified for creations like Super Mario Bros. and Sonic the Hedgehog, which, despite melodic ingenuity, were highly limited technologically and harmonically simplistic?
Jason Michael Paul: For these pieces we try and keep the melody but add a more modern day feel to add to the energy and moment. You will hear in our latest rendition of Mario and our special arrangement of "Swing de Chocobo" which will be performed.
Chris: Of course, engaging performances are also essential for the success of any live symphonic experience. What do the tour's conductors feel they can principally offer the concert series to enhance the musicality and dramatic effect of most pieces?
Arnie Roth: It's not a rock 'n' roll show where the orchestra is relegated to a back-up role. This really features the orchestra. They're the stars of the show. People are coming to hear the music of the video game composers. Certainly, they'll love to see the visuals synched with the music, but a traditional orchestra is featured, and we're bringing in a whole breed of audience members that would never, or very rarely, come to a concert like this.
Chris: How have most orchestra and choir members reacted towards the perhaps unusual prospect of performing video game music?
Arnie Roth: Many musicians who were sceptical at the beginning of the rehearsal process have completely changed their minds and have been caught up in these unique and powerful concert performances.
Chris: Games are most easily appreciated in a fun environment and this seems true for game music concerts too. Will the PLAY! concerts be fairly casual, much like the Dear Friends ones, obviously without the professionalism of the symphonic performance being hindered? Does it ever become difficult to ensure the audience's enthusiasm doesn't become obstructive to the audibility of the performance during a concert or are they usual respectful of this (or made to be!)?
Jason Michael Paul: Good question! I can honestly say that these fans are some of the most well-behaved and respectful audience members that I have the pleasure to be around. They are attentive and respectful of the performance on stage. The fans are seemingly there because they want to be. This makes it easy to play to.
Arnie Roth: In the Chicagoland Pops Orchestra's performance the audience was very respectful of the orchestra and the music and listened intently. It was a magical experience culminating in enthusiastic applause and cheering after the works were performed.
Chris: One of the attractions of the tour is the direct involvement of Nobuo Uematsu, who has composed the tour's fanfare, will be a special guest at the Chicago and Sweden performances, and is due to have his Final Fantasy works performed. What does the fanfare represent about the concept of the concert series and how does it partly reflect upon the musical approaches to be expected?
Jason Michael Paul: This was something that I thought of. I approached Uematsu and he thankfully agreed. I believe the fanfare represents a commitment by our team and the composers to create quality works. We want to elevate the video game genre and create an experience that is one of a kind. We also want people to know that PLAY! is truly a one of a kind show with the likes of Uematsu composing exclusive arrangements for it. We want to PLAY! to speak quality to the fans. In fact we want it to scream quality, hence the opening fanfare. It is catchy, and musically it is great!
Chris: Will there be any Final Fantasy music featured that wasn't heard in the Dear Friends series?
Jason Michael Paul: Yes, there will be!
Chris: Is it possible to reveal any of the Final Fantasy themes that will be performed?
Jason Michael Paul: Swing de Chocobo will be performed! You have to come and see a show. Sheesh! Can't let out everything!
Chris: A number of prominent American composers, notably Morrowind's Jeremy Soule, World of Warcraft's Jason Hayes, and HALO's Marty O'Donnell, will be having some of their richest works performed. Given the English-Japanese language barrier won't be a problem, will there be sufficient time for VIPs to have a short conversation with each of the composers at the Chicago concert if they wish to?
Jason Michael Paul: This will be an expedited process. We will encourage VIP meet and greet attendees to be prepared as we want everyone to have the same experience. I can say that we will make it clear that it is an opportunity to take photos, and get autographs. Conversations will be limited but not discouraged.
Chris: With Japanese, European, and American composers all directly involved in the PLAY! project, many interpret the concert series to represent the most impressive symbol of game music's unity ever witnessed. Do the producers largely agree with this and feel that the chosen Western and Eastern game music will complement each other well in the concert hall?
Jason Michael Paul: Most definitely! We strive to represent the best video game music the world has to offer. We hope to create a melting pot melding together the finest composer's that the world has to offer.
Chris: Is the concert series likely to result in some interesting future collaborations? Excluding Jeremy Soule, known to be a massive Nobuo Uematsu fan, do other composers involved here admire each other's works, regardless of culture?
Jason Michael Paul: For the premiere we can say that it will result in the introduction of many musicians to one another. It is our hope that this can lead to future collaborations! It is understood that all of these individuals participating in our show have a deep admiration for one another. Many inspire the other.
Chris: Of course, you, Thomas Boecker, have been a major pioneer for emphasising musical diversity and reuniting East and West for some time. Could you discuss your involvement in the annual and highly successful German Symphonic Game Music Concert series? How was this project, in a number of ways, the inspiration for a worldwide tour of similar calibre and diversity?
Andy Brick: Indeed Thomas has really been a pioneer. I know that he is very modest and rarely takes credit for the success of these concerts but it's a credit that is well deserved. Thomas has a very deep understanding of game music that is unparalleled and has the ability to successfully manage a huge production without compromising the artistic integrity of the event. He is very very sincere in his love of the music. So when he asked me if I would participate in PLAY! and told me about what Jason and Arnie had been doing, I was delighted to be a part of the team.
Thomas Boecker: I have been a great video game music fan for many years. Of course, I had heard about the Orchestral Game Concert series in Japan, as well as the various Dragon Quest and Final Fantasy concerts that had taken place there too, so I always dreamt about something like that to happen in my own country — I thought it would be amazing to be able to listen to all this music in a symphonic environment.
Then, because of my work on Merregnon which started in 1999, a project where video game composers from all over the world participate by writing new music for a soundtrack trilogy, I made important contacts. As well as the contacts to a lot of video game composers including Andy Brick who is also a conductor, I came in contact with Mr. Petr Pycha, manager of the FILMharmonic Orchestra in Prague. In 2002, we recorded Merregnon 2 there which marked my first cooperation with a live orchestra.
2002 was also the year when the GC (Games Convention) in Germany started. Today, the Games Convention is quite similar to the Tokyo Game Show. A few years back they tried to set up a big gaming convention — and were quite successful in doing so. While a lot of people were sceptical at first if such an event could get enough attention from the people at all, it soon became a hit, and plans were made for a follow-up in 2003, bigger and better.
So these were the circumstances at the time when I made my final plans to try to do a Symphonic Game Music concert. Although working on it for a few years already in terms of conception, the dream became reality in 2003. I had approached the management of the GC and they had accepted to have such a concert being the official opening ceremony, to be held in the famous European concert hall Gewandhaus. I used the contacts I had made and I asked Mr. Andy Brick to conduct, I asked Petr Pycha to provide all the knowledge in terms of orchestra work, and I asked members of the Merregnon team to arrange parts of the music.
For our historic first concert in Leipzig we could secure permissions from all major publishers, we featured music from games such as Final Fantasy, The Legend of Zelda, Splinter Cell, Shenmue, Medal of Honour, and many others. Star guest Nobuo Uematsu attended as well, which made the evening perfect. Over the last years, we had three concerts with video game music in Leipzig, and composers such as Nobuo Uematsu, Yuzo Koshiro, Akira Yamaoka, Christopher Lennertz, Chris Huelsbeck, Rob Hubbard, Allister Brimble, Gustaf Grefberg, Junichi Nakatsuru and many others attended. We had meet and greets with the composers, CD sales — a real celebration of video game music. In 2005, tickets for the concert sold-out in 3 days only. So far, all concerts have been sold-out in Leipzig.
Since 2003 I am in contact with Square Enix as well, so it took not long until they introduced me to Mr. Jason Michael Paul, the producer of the successful tour Dear Friends – Music from Final Fantasy. We met in Tokyo and naturally we easily could find out that we really should work together on some project. I think at the time of the Dear Friends tour Jason started to work on his concept for a world-tour with music from various games — and he asked me if I would be interested in joining the project. Of course I was! And so PLAY! A Video Game Symphony started to take off.
Chris: Sticking with Thomas, you and Fabian Del Priore produced the ongoing Merregnon trilogy, initiated in 1999. What were the project's musical and artistic aims and how was it successful in a number of countries and uniting game musicians across cultures? How did collaborating with North America's Andy Brick, Japan's Yuzo Koshiro, and German icon Chris Huelsbeck, among others, affect collaborations in future projects, PLAY! included?
Andy Brick: This is a good question. It's a big question. Thomas and I met just before Merregnon 2. When we went into production on Merregnon 2 the entire process was a very new experience for all of us. From a musical standpoint there are, without a doubt, cultural differences that appear throughout Merregnon 2. There are also cultural differences in the way people communicate and interact and I think Merregnon 2 allowed us to see what these differences were and then figure out how to best handle these differences. That was critical for me going into the first GC concert. I knew that we were going to have scores that crossed many cultural lines yet we had to present all of them in a single concert. From the onset, Thomas and I had to work carefully to make sure that there was some degree of continuity that would allow for not only a smooth production process but an engaging and exciting concert as well. Thomas and I work very closely together communicating on a daily basis. I think that's a critical element when you collaborate on projects such as these that bring together so many different people from so many different backgrounds.
Thomas Boecker: As mentioned previously, the aims were to show people how beautiful game music and other music created by video game composers can be. I have listened to music by the German Chris Huelsbeck since I was seven years old and I was (and I am!) a big fan of his compositions. So here was another dream: I really wanted to work with him together on a project. This happened in 1999, when he wrote the soundtrack of my student movie "Light at the End of the Tunnel". From then, I could extend my co-operation with him, with Merregnon 2 being the latest, and of course his music performed at the concerts in Leipzig 2003, 2004, and 2005.
So Fabian Del Priore had worked with Chris Huelsbeck several times before on soundtracks such as "Extreme Assault". This is how I came in contact with Fabian, and it did not take long until we found out that we had a similar idea — telling a fantasy story only by the music, composed by several video game music composers, produced as a soundtrack trilogy.
The greatest success of Merregnon was its release on the Japanese market in 2005, developed by Dex Entertainment and distributed by Sony Music Japan. All booklet pages have been translated into Japanese language, all pictures are now appearing in Manga-style. We did interviews with leading Japanese game media such as Famitsu and Dorimaga. It was a wonderful experience. The final part of Merregnon, Merregnon 3, will come up one day for sure, but being busy with PLAY! now I assume the release won't happen in the near future.
Speaking about the affection of Merregnon on the Symphonic Game Music concerts and PLAY!, it is easy to say that, without Merregnon, I doubt that we would have done any concerts in Germany.
Chris: The origins of the participation of Arnie Roth and Jason Michael Paul in this tour are underpinned by their involvement in Dear Friends as conductor and producer respectively. Should those who attended the Dear Friends concerts and listened to the More Friends album use these experiences as a reference to the quality of the performances and finesse of the production to expect from PLAY!?
Jason Michael Paul: Those works were just a glimpse into the future. I feel as if I still have more to offer. I am striving everyday to improve the quality of not only the live show but to create more opportunities in future recordings. As a producer it is my job to push the limits and accept the failures and successes.
Chris: How did working as a foursome affect processes in general?
Jason Michael Paul: It is more strength and more coverage in the all areas. I had a vision, I have access to many resources, I am able to pull together an amazing team, and I am just blessed to be able to give these folks the opportunity to shine.
Chris: It is intended that each concert will have a different finale, exemplified especially by the Swedish concert. What will be principally achieved by including unique finales and how will it often reflect the cultural and musical individuality of the countries visited?
Jason Michael Paul: We will constantly be working to make each show a unique experience. Yes, we will be working to secure other composers to participate at our shows in the future. We just announced that German composer Chris Huelsbeck is going to attend the concert in Stockholm together with Nobuo Uematsu. With regards to Chicago, we will also be making a world premiere of Blue Dragon music and visuals. Need I say more?
Chris: Of course, game music is not just about symphonic music and many consider the diverse array of music in rock-based and electronically-oriented styles as something worth celebrating. Would the producers of PLAY! find it desirable to integrate non-symphonic music into a large-scale event one day or are there simply too many limitations that will mean it will not be possible for the moment?
Jason Michael Paul: I have a vision of where I want this type of music to go. I believe the More Friends concert that I produced in May 2005 was an indication of that. I want to show the diversity of the music. My idea is to someday create an immersive fan experience or festival like environment either in a medium size indoor venue or outdoor concert venue with a concourse of environments leading up to the main event which will be a diverse range of concert programming that combines rock, opera, orchestra, and solo performances with amazing visuals.
Chris: With the gaming industry increasingly becoming the entertainment medium of choice, game music is also near-enough constantly progressing, both technologically and musically. How do you feel the PLAY! project will affect worldwide perceptions of game music and remove the stigma directly associating game music with child's play and cringe-worthy synth?
Jason Michael Paul: Targeting the game fans while at the same time reaching the masses is the goal to raise awareness. We want to eliminate the notion of the niche. We are making strides to legitimize the music of video games. The presentation with distinguished orchestras, world renowned agency IMG Artists, personnel who are experienced in both marketing and concert promotion, a grammy award winning music director and conductor, and top notch production is what I believe it takes to force many to pay attention to this phenomenon and accept it as credible form of music.
Dear Friends, More Friends, the More Friends Live CD, Merregnon works, and the Leipzig Concerts have all paved the way for PLAY! to further enhance and expand upon developing this area of music even further. We just need to further promote and encourage fans of all levels to come out and enjoy! We also understand that this cannot happen over night.
Chris: With the gaming industry increasingly becoming the entertainment medium of choice, game music is also near-enough constantly progressing, both technologically and musically. How do you feel the PLAY! project will affect worldwide perceptions of game music and remove the stigma directly associating game music with child's play and cringe-worthy synth?
Jason Michael Paul: Targeting the game fans while at the same time reaching the masses is the goal to raise awareness. We want to eliminate the notion of the niche. We are making strides to legitimize the music of video games. The presentation with distinguished orchestras, world renowned agency IMG Artists, personnel who are experienced in both marketing and concert promotion, a grammy award winning music director and conductor, and top notch production is what I believe it takes to force many to pay attention to this phenomenon and accept it as credible form of music.
Chris: To conclude, it seems very likely that PLAY! should be a major landmark in the history of game music and the source of great joy and satisfaction to many fans with such inspiring producers, composers, and conductors, as well as an excellent program. Should audiences in Australia, New Zealand, Latin America, and Western Europe stay positive about the possibility of PLAY! coming to them?
Jason Michael Paul: Of course! We will have many announcements in the upcoming months. It is our goal to take this show to every continent by the end of 2007. I can only encourage fans to be patient and understand that we are looking into every major city with a quality orchestra and venue to host PLAY!
Chris: Are there any final words any of you would like to all those who are due to attend the concert series or are considering it? Thank you.
Jason Michael Paul: Please register at the PLAY! newsletter at our website for updates. Also, please spread the word about PLAY! This tour is truly for the fans. The Chicago premiere will truly be a testament to the fans. If you haven't bought tickets already there is no excuse! Nobuo Uematsu, Yasunori Mitsuda, Koji Kondo, Akira Yamaoka, Yuzo Koshiro, Marty O'Donnell, Jason Hayes, Jeremy Soule, Rony Barrak, Chicagoland Pops, Arnie Roth, and a world premiere of Blue Dragon. Need I say more?
Posted on April 1, 2006 by Chris Greening. Last modified on April 23, 2014.