Orchestral re-imagining of Symphony of the Night heads to Kickstarter
The Materia Collective has announced their latest project, Resurrection of the Night, an orchestral re-imagining of fan favourite game Castlevania: Symphony of the Night. The release aims to reinvent the score with live orchestra and choir arrangements. This score comes after the success of the collective's previous project, Hero of Time, which is a tribute to The Legend of Zelda: Ocarina of time.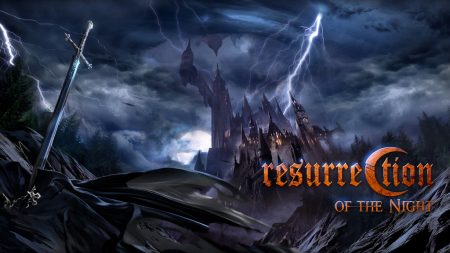 The score is to be arranged and composed by Wayne Strange, whose credits include Video Games Live and The Legend of Zelda: Symphony of the Goddesses.
The score is set to release on physical formats, CD and Vinyl, as well as digitally. The Collective hopes to raise $30,000 to make the project happen, but also has stretch goals for extra tracks. If funded, the release date will be sometime during October 2018. If you're interested, you can check out the Kickstarter here.
Posted on November 3, 2017 by Mathew Gallagher. Last modified on November 3, 2017.